Custom Styling of the '40s: Ralph Flaaten's 1935 Ford Roadster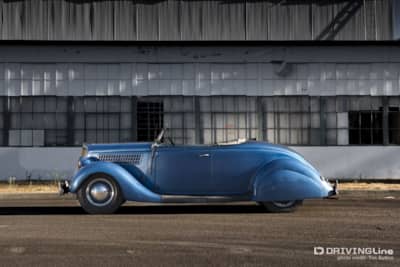 As promised in our Santa Maria coverage, here's the first in a series of articles going into more detail on the various eras of car customization. Beginning in the late '30s and early '40s, customization was becoming popular and famous names began rising to the surface – Bertallucci and Westerguard were a couple of the big ones, Northern California was a known hub for custom work and trends.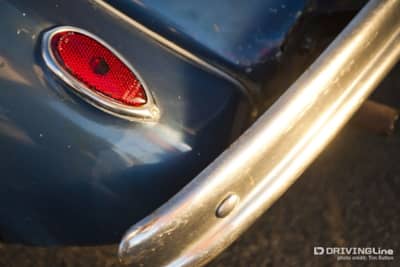 What is a custom? It's a car that's been altered from the way the factory originally created it, mild to extreme changes in its body. Young car enthusiasts will think of wide body kits and other bolt-on products - but back in the old days, customizing usually required a certain amount of skilled metal work.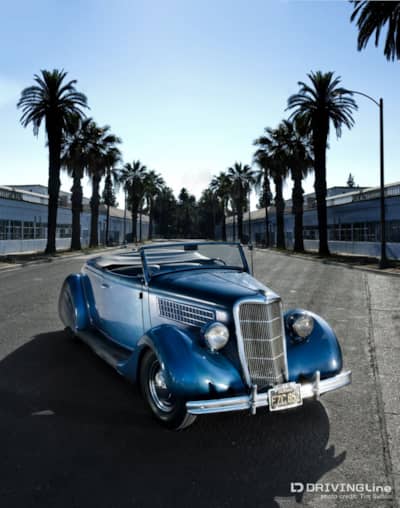 We should start on the same page here, a custom is not necessarily a "show car". The examples we'll be looking at over the next few weeks will be real cars that get driven a ton. To me, if you have 'em you've got to drive 'em – no trailers allowed unless they're broken or headed to the race track! Customs rose along with hot-rodding, which was beginning to become a huge part of life before WWII, taking an even larger role after. These times saw some amazing custom cars being produced by both for-hire custom shops as well as individual's driveways and small garages. By the late '40s guys and gals were coming back from the war, where many had gained skill sets as metalworkers and mechanics while working on planes and militaria. Ralph Flaaten was one of those individuals. He came home from duty and went to work in the aircraft industry. On his off time, he enjoyed using his skills to work on cars, such as this 1935 Ford Roadster he built.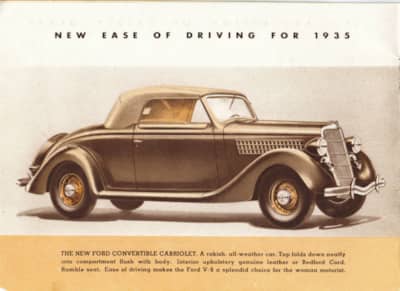 For many today, the modifications that Ralph made would be overlooked, as it's been nearly 80 years since this car rolled onto a dealership and you've no clue of its original characteristics. But looking at the stock model above, you should immediately recognize something different.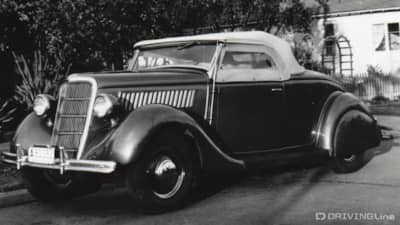 To start with, Ralph chopped the roadster two inches along the top and side curtains as you can see in the old photo above. The rear fenders were exchanged for the next year's models, the newer '36. Also swapped out were the taillights and rear fender skirts – both from a '39 Ford.
For the bumpers, they were pulled off a '41 Ford and reworked to fit the lines of the '35.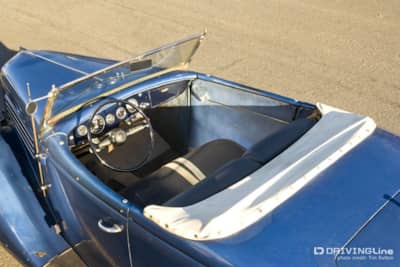 Not too many modifications, but everything was done super tastefully before getting finished off with a few coats of Chrysler Butterfly Blue. There were quite a lot of '30s cars reconditioned in this time frame with many more modifications such as molded headlights, fade away fenders, and on and on.  But the way this gem was done just feels right to me.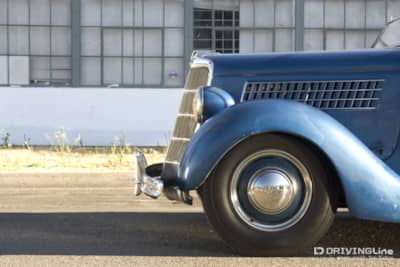 I did mention something about it being a driver and that's one of the many reasons I like it, right?  During the '40s lots of car technology was changing for the better – many changes revolved around stopping and going. This example had the best setup for the time in my opinion…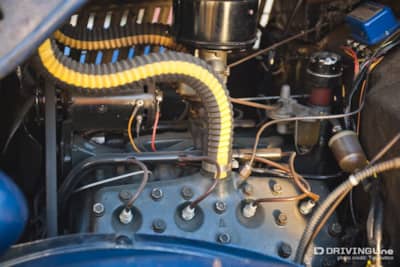 This '35 was outfitted with an entire 1940 Ford drivetrain. This updated the brakes, powered it with a  flathead V8, and gave it a better transmission - quite the hot but reliable setup for the late '40s.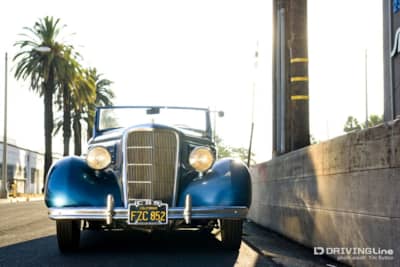 Long before coilovers were even a thought in someone's mind, the stance was setup by de-arching the rear leaf springs and putting a lowered front I-beam axle underneath the front end. The stock height on a '35 Ford is almost embarrassing in my mind, while this example has a lowered stance that is just right.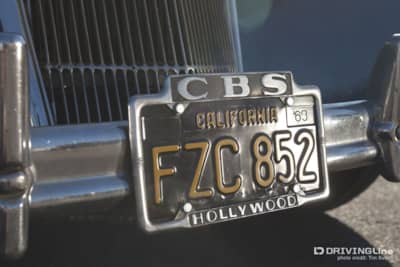 Ralph kept his car until his death in the early '70s, at which time it went into storage and a couple of hands before falling into the hands of current owner Terry Stoker who brought it back to life, along with his son, in 2002 – maintaining its original '40s customization. Since then Terry's driven it to many fun events such as the SCTA Time Trails out at El Mirage, the Pasadena Reliability Run, and of course Santa Maria where we ran into it. Thanks to Terry, Ralph Flaatens hard work lives on as a fine example of American heritage and custom restyling.
Check in next week to see more of customizing trends from the '50s!