Day in the Life Of: Erik Miller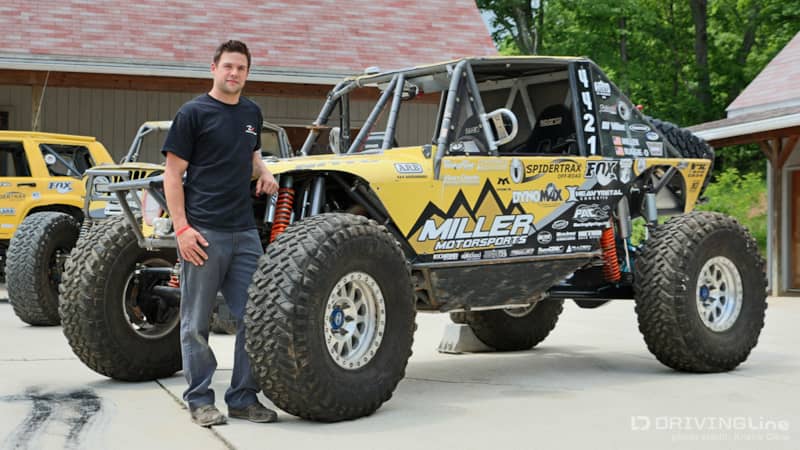 If you've ever met Erik Miller at an Ultra4 race, you've probably seen a serious and highly focused young man. While that intense focus continues to guide him off the track, his "normal" life is much more relaxed and laid back.. Join us as we take a look at a Day in the Life of Erik and get to know the man behind the helmet a little better…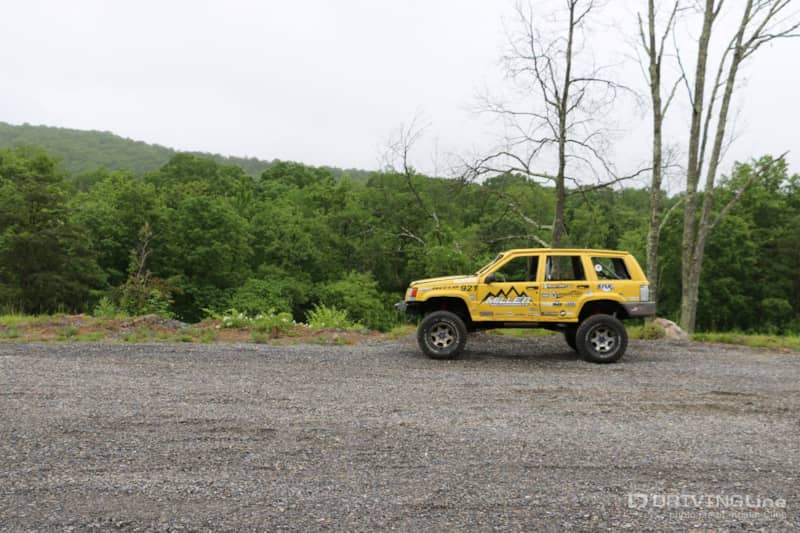 Growing up in Cumberland, Maryland – and choosing to stay there – is one thing that sets Erik apart from many of his fellow Ultra4 drivers and helps plot the course for his day-to-day. Ultra4 fans already know that off-road racing is centered in the West, where mountainous desert terrain provides the course for high-speed, rock climbing competitions such as King of the Hammers. Living in the East has it's challenges including long hauls to competitions as well as a lot less in terms of local practice areas and support. These factors come into play daily as Erik seeks to forge a career in racing.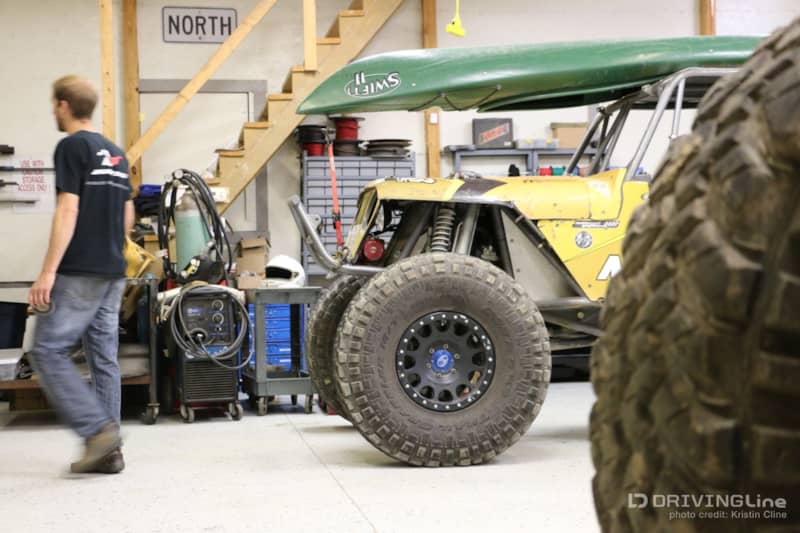 Not coming from an automotive family, in fact his father and 3 older brothers are all physicians, Erik found his way to off-roading initially as a means to an end. Driving a Jeep in high school, Erik would take it out camping in the Appalachian Mountains around his home. Wanting to get further and further off the beaten path led to modifications – this combined with his competitive nature sparked the interest in local rock crawling events.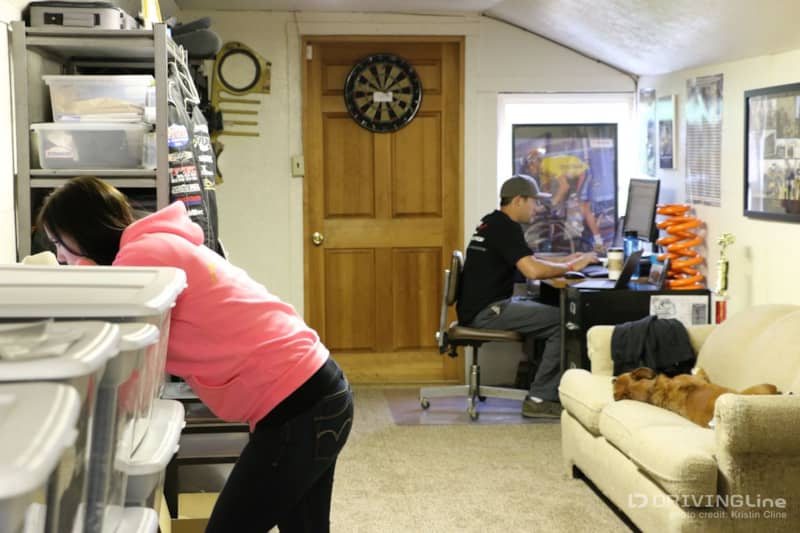 By the end of his freshman year studying pre-med at University of Stranton, Erik was calling his dad to admit medicine wasn't where his heart was – off-roading was. Reasoning that a degree in business and marketing could eventually help land him a job working in the industry if racing didn't pan out, he chose that direction. By his senior year, when the professor gave a big project to create a functional business plan, Erik took the opportunity to make the next move and put Miller Motorsports on paper.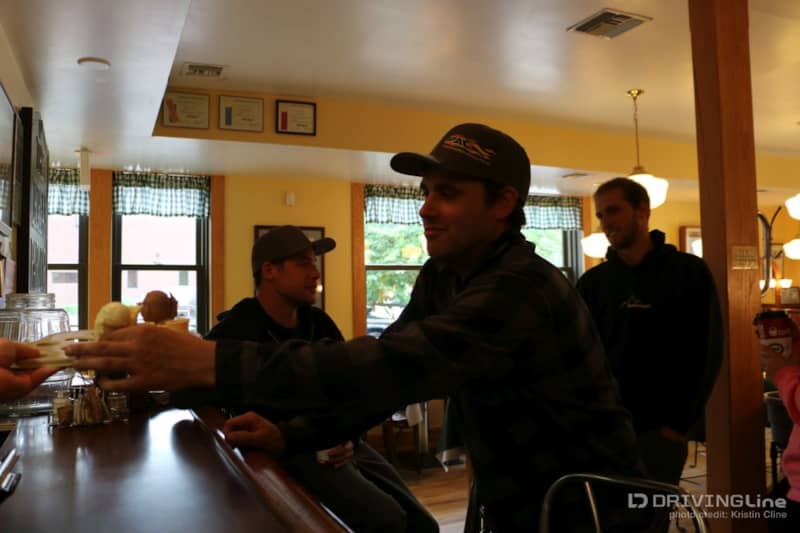 During his college years, Erik was becoming more and more competitive in local off-road competitions. He was making friends with many of the guys who would eventually help make up Miller Motorsports, like John and Dominic Balducci and co-driver Rob Ruggiero.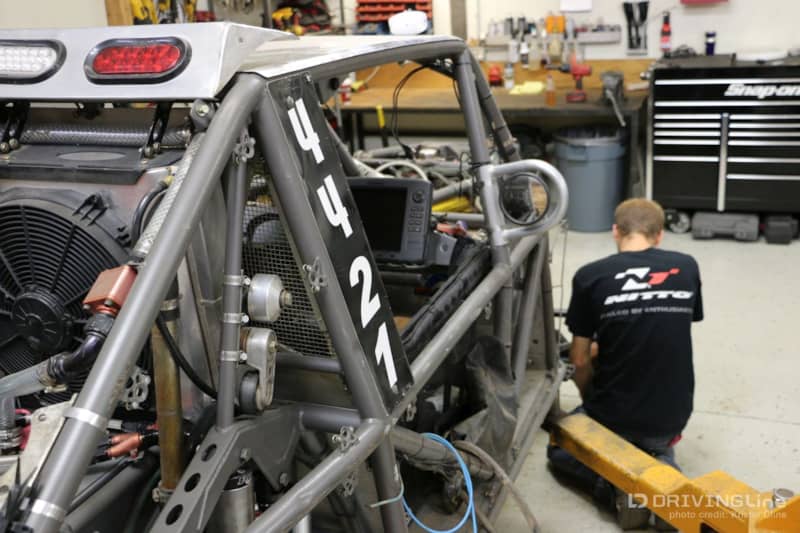 As the popularity of Ultra4 racing increased, the series was starting to spread across the country. In 2009 they held the first East Coast qualifier for King of the Hammers at Rausch Creek. Erik was there and gained the second to last spot on the list. With about six months to prepare, as well as graduating from college, Erik set to work.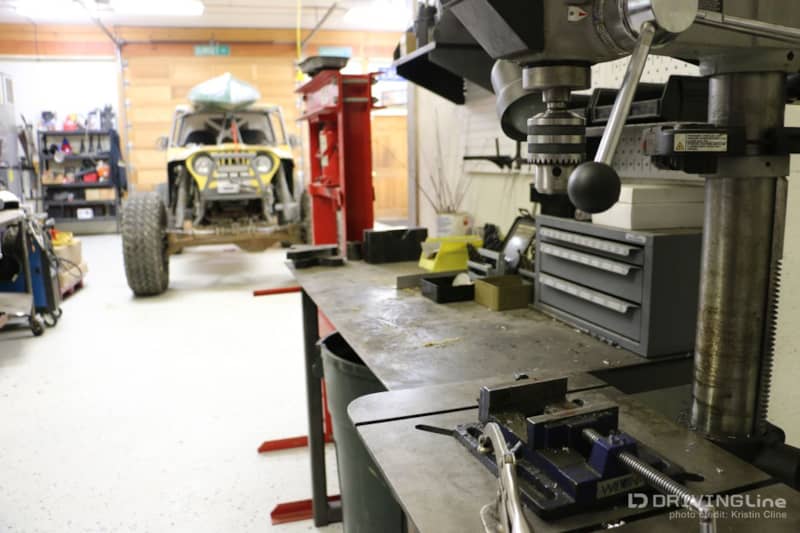 Contacting Twisted Customs about getting a roller for KOH, they wouldn't be able to provide something in time, but let Erik know they had an older car available for purchase. He decided it was the best route to take, so the work of tearing it down and building it into something competitive began.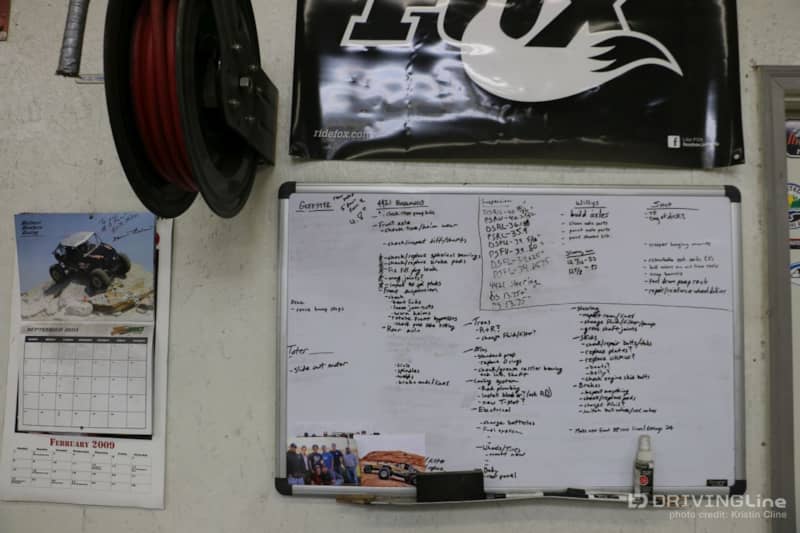 This was the first real competition-level car Miller Motorsports would build together. Erik had begun taking over a small building on some farmland his Dad owned back in Cumberland. The same land that he's expanded on and since built a fully functional shop where he, Dom, and John work on and build competition off-road vehicles from. Erik's been lucky to form long-standing relationships with companies and sponsors – using products he knows are the best.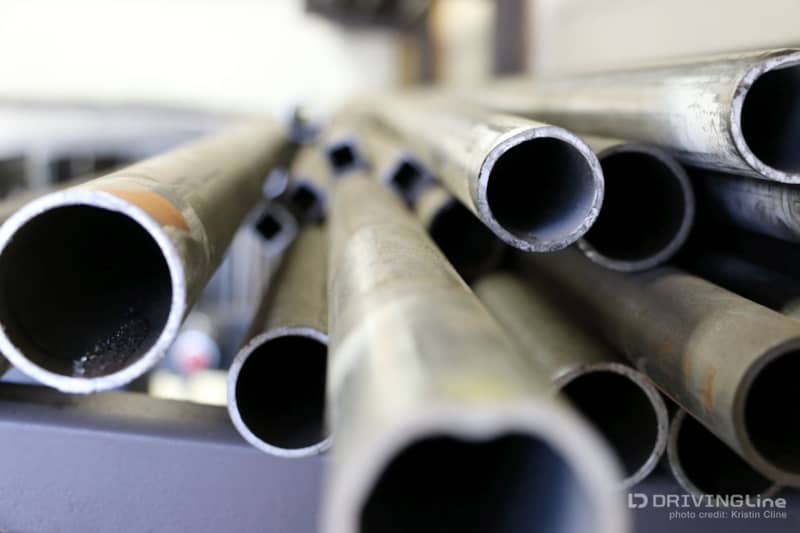 As much as possible though, they make everything they can in house, a necessity of being out in the boondocks. "We literally don't outsource anything we can do in house. We're in the middle of the Appalachians and if we can't do it, we probably have to get it from California," says Dom, who acts as the head fabrication expert at Miller Motorsports.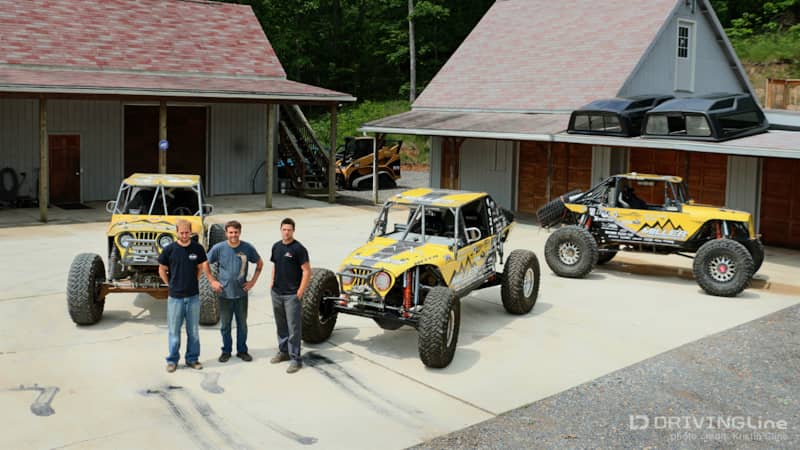 Dom and his brother John also got into off-roading as teens. "We were too cheap to buy stuff, we looked at something and figured out how to build it cheaper…and sometimes it was way better than the product available to buy," says Dom.  The pair's automotive passion, combined with their training at Wyotech and various jobs within the industry resulted in the remarkable skills they have today. "The thing that drives us the most is that there's no end to it – we never want to find the limit of it and say 'that's good enough' – there is always better," says John.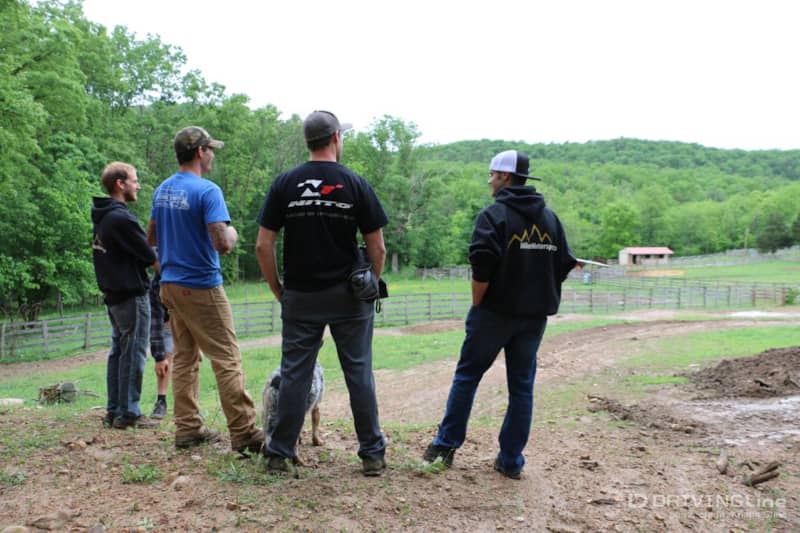 They worked hard during the Fall of '09 to get the car ready for that first King of the Hammers. Whether he was just too young to know better, or too persistent to stop (or both), by the end of November they were trekking it across the country for what would become their annual Thanksgiving testing trip to Johnson Valley. For Erik, this was his first time in the desert and his first time being out West to race. "I spent a lot of time out there that first year, learning the terrain and learning how to relax," says Erik. "A lot changes when you've got a helmet on your head and you've got some horsepower at your right foot."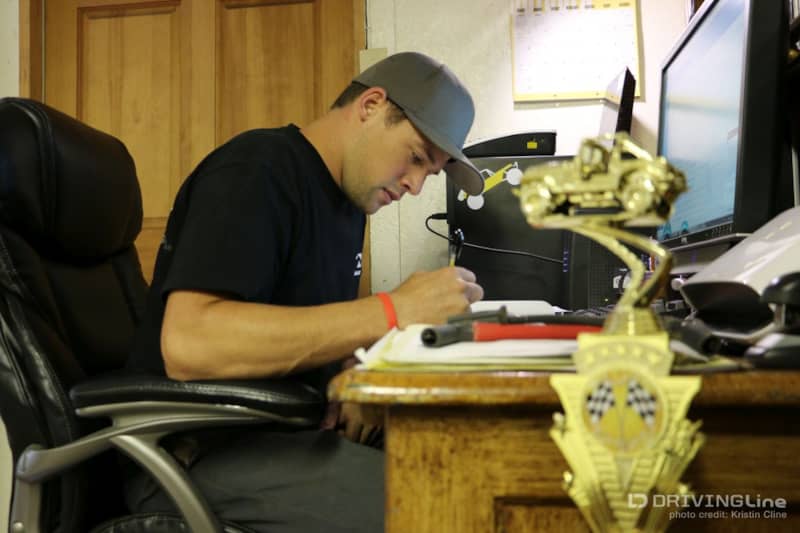 The week spent running trails and tuning the car proved priceless and helped propel Erik to an impressive 5th place finish at the 2010 King of the Hammers, his first go at the self-proclaimed toughest single day off-road race in the world. In a race where you get respect for just finishing, 5th was a huge achievement.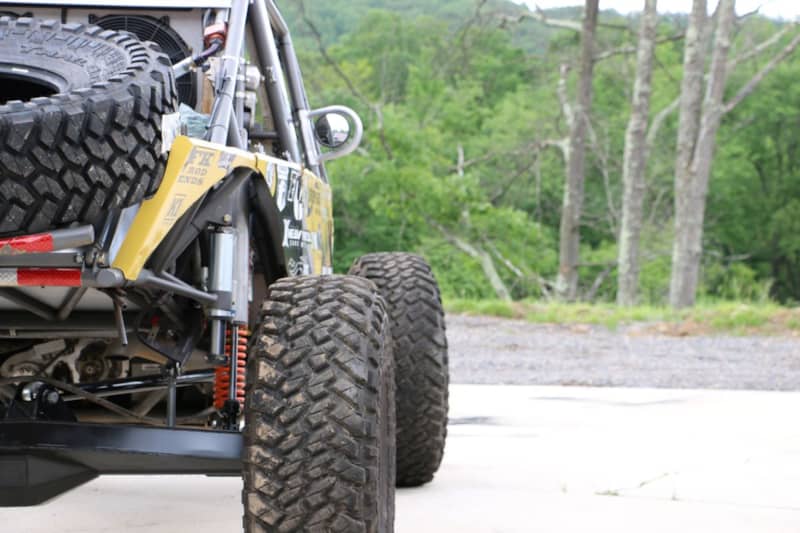 "We went out there blind," recalls Erik. "A bunch of rock crawlers from the East Coast going to race with the pros on the West Coast. We put a good bid together and almost won that race – and I knew right then and there that it was going to happen, one way or another I was going to  win that race. There again in 2012 it all clicked for us. I've put my heart and soul into this sport, and its paid off – but it's been due to putting the time in, building the cars, tuning the cars, and driving the cars."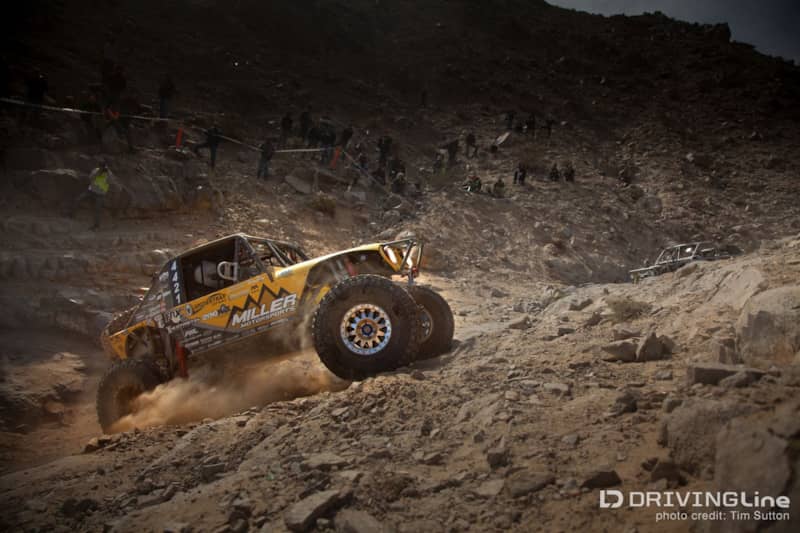 It didn't end with winning King of the Hammers though and Erik continues to strive to be the best of the best. This year he competed back-to-back in the Everyman Challenge and main Ultra4 race at KOH, winning Everyman Challenge and completing a valiant finish in the main event.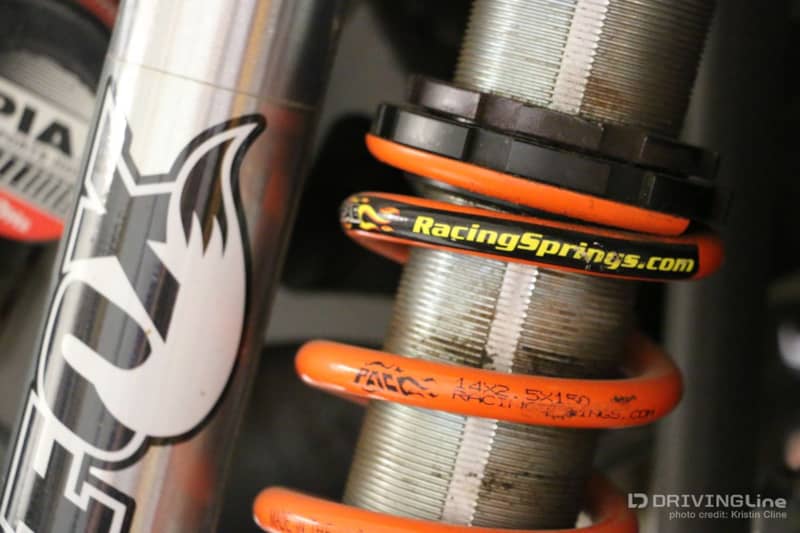 Since then, he's pinpointed his focus even more, saying "We're scaling back the volume and trying to put more of a quality effort in for each event. We're doing more work here at the shop for customers and I started working full time for one of my sponsors, PAC springs." In addition, "2014 brought Scott Decker and Jacob Burk on board to race the East Coast for Miller Motorsports. I think we're one of the first shops to do that – that isn't building cars for customers – we're just a group of friends that help each other out. They (Scott and Jake) have been racing on their own, against us, and we've been able to do a lot of work to their car to make it more competitive. It's really cool to be able to do this with them and then focus more on National events."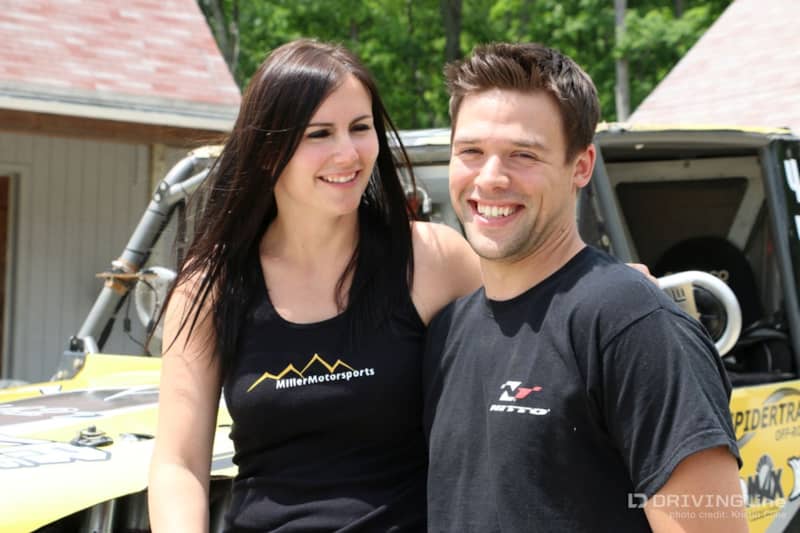 Another recent addition to the team is girlfriend Leah Light. The two met within the off-road scene, Leah having a background in the industry, and have been nearly inseparable since. Not only have Leah's professional skills helped out the team immensely, but having a partner that knows and understands the racing world is a huge support to Erik.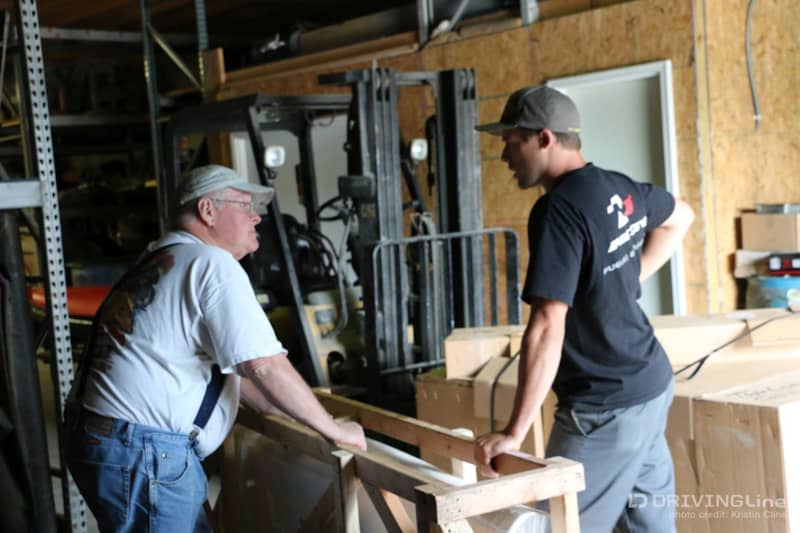 Locally, Erik is working on racing opportunities as well. With less grassroots opportunities in their area, Miller Motorsports is seeking to begin a short course spec class of racers based off a Ford Ranger. With the cost of being competitive in Ultra4 becoming prohibitive for most, this class would "cost less than what most Ultra4 guys have in their wheel and tire packages." To make this happen Erik is researching the components for the car, here talking to a local fiberglass business.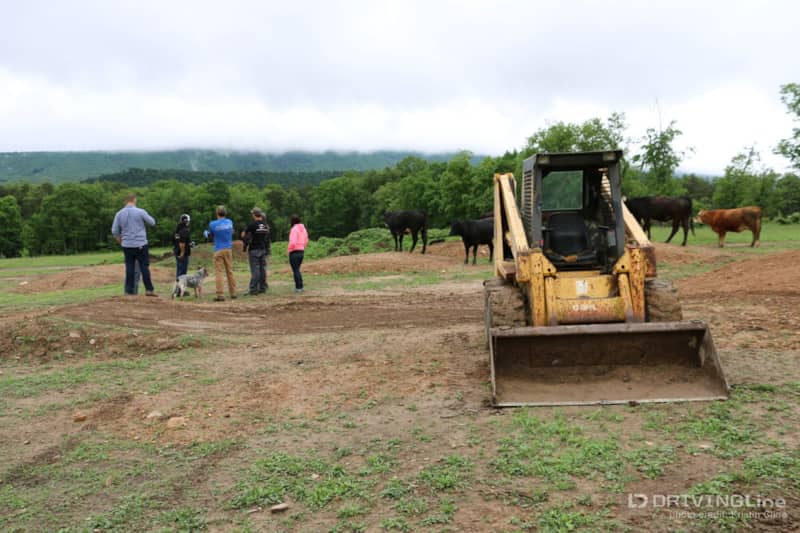 It would give Erik and friends more time behind the wheel as well as build enthusiasm in their area. A proper land area to hold the racing on must be found also, here the team heads out to some local farmland to see the possibilities of creating a track there. Not only the land host the racing series, but it would provide the team a closer testing course. Unlike in the West, if you don't own it you don't have access to it in the East – and the crew ends up making an all day trip just to do testing.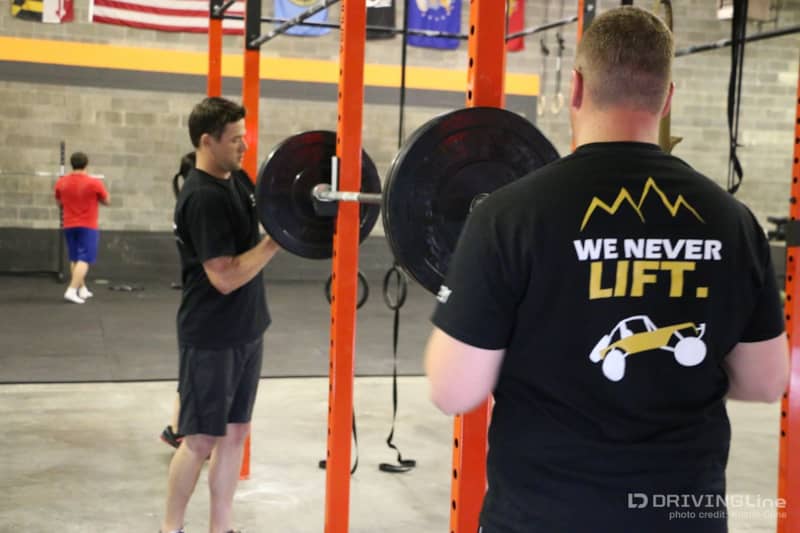 In between all of the necessary jobs and working toward their goals, Erik also fits in some time for fun too (although it's likely to be connected to his racing somehow.)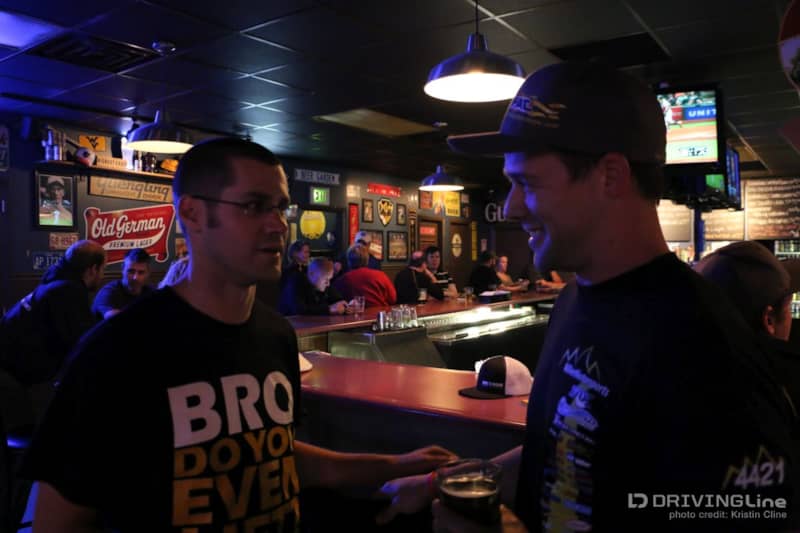 Whether that's routine workouts and Crossfit, camping trips, or dinners with friends (and by friends we mean race team), Erik lives life to the fullest. "At the end of the day, that's kinda what it's all about, friends and family and just a passion for living life. We have a lot of fun here – we work hard, we work our butts off – but we have fun doing it and I think that's why we're able to be successful and stay motivated."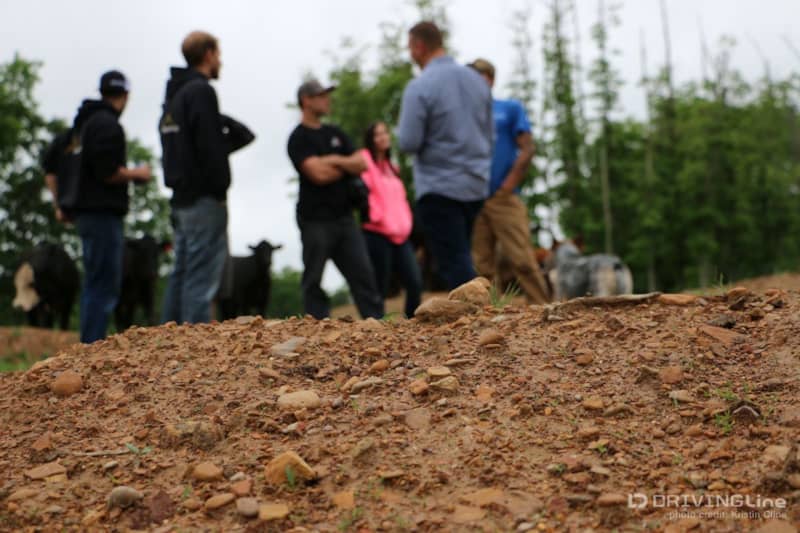 There's certainly even more to this story, but we know we'll be seeing a lot more of Erik Miller as both he and Ultra4 continue to progress. Look forward to seeing him and the rest of the Miller Motorsports team at races and podiums in the future!