Don't Miss These Drivers at King of the Hammers 2023
Story By Matt Holt
Photos By
World-wide off-road racing bragging rights are on the line at every King of the Hammers event and this year promises to bring out former Kings, veteran competitors of Ultra4, and newcomers hoping to prove themselves at the world's toughest one-day off-road race.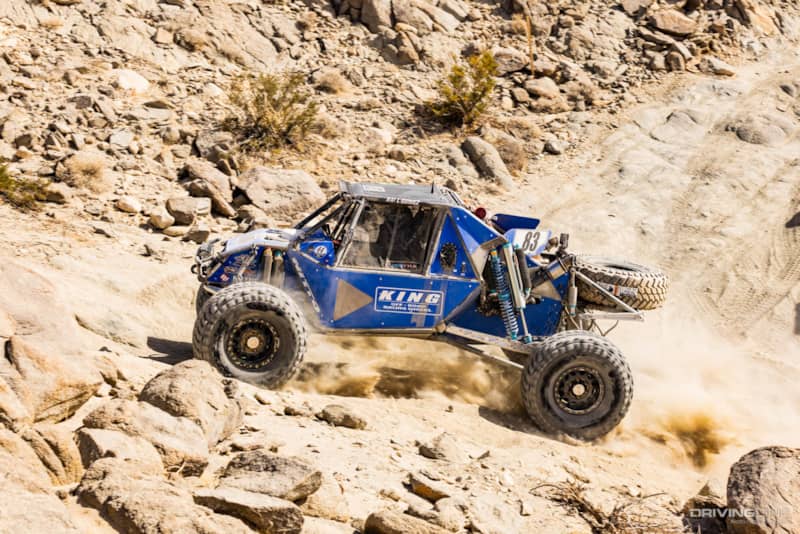 The Campbell Family: Shannon, Wayland, and Bailey
The Campbell Family look cute in photos, but make no mistake, three-time King Shannon, his son Wayland, and daughter Bailey all race 4400 Unlimited Class and when racing will likely mow you down rather than try to politely pass.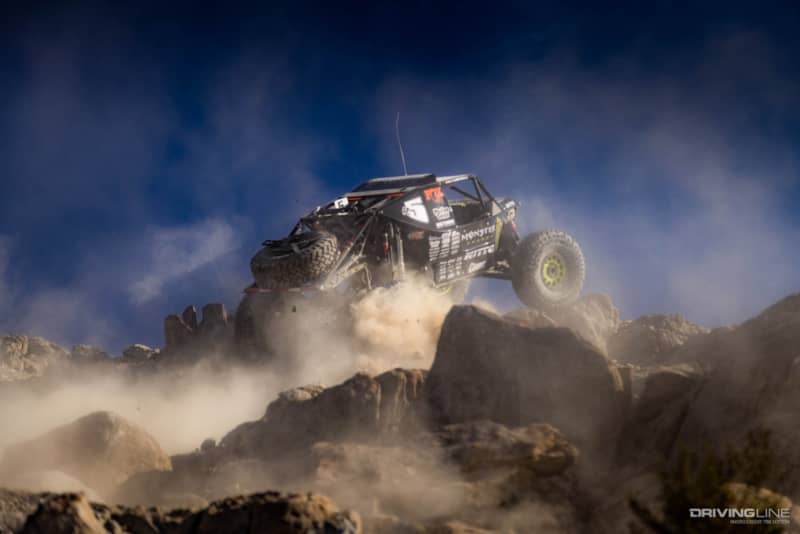 The Campbells build their LS powered race buggies in-house and are custom made from the ground up, you can hear them roaring into the pits from the beautiful exhaust pipes that exit out the top of the rear of their racecars.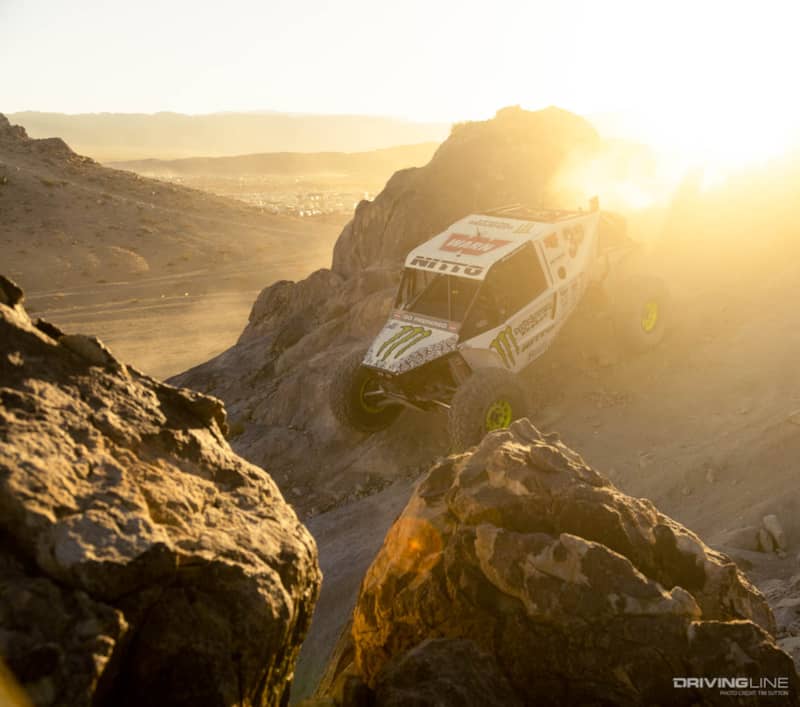 They've each got incredible talent, decades of experience racing, and a huge crew to support them—so don't be surprised to see at least one Campbell on the podium.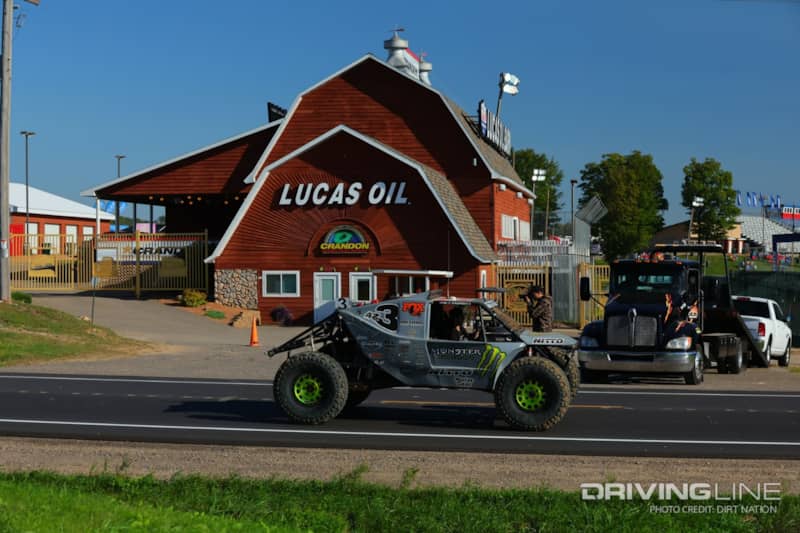 The Fun Haver Team: Loren Healy and Vaughn Gittin Jr.
Loren Healey and Von Gittin Jr. know how to have fun, because winning is fun, and they know how to win, A LOT.  They have big Ford Horsepower and state-of-the-art chassis with a ton of support both in the pits and fans in the bleachers.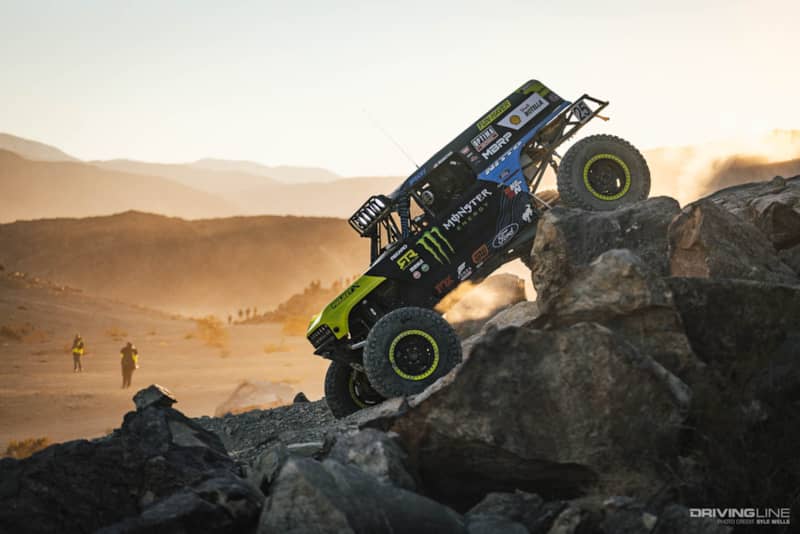 Last year, Vaughn placed second in overall points for the season and is hungry to win.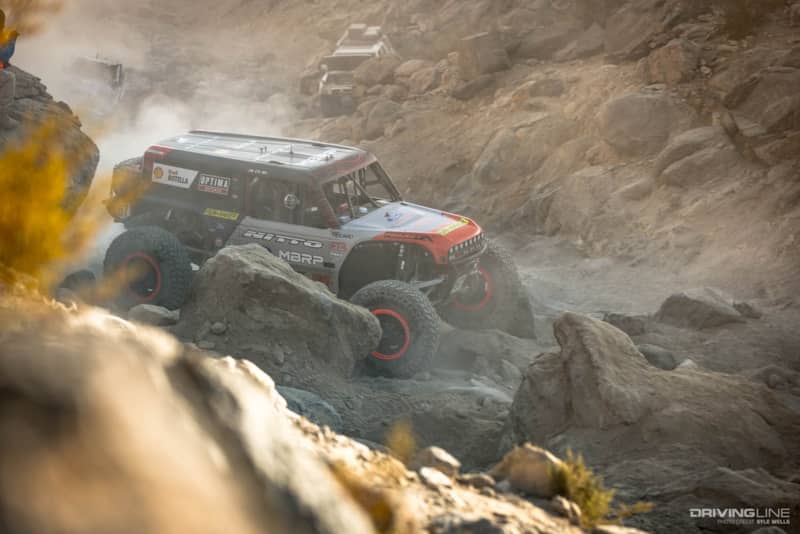 Loren is a two-time King and broke the internet last year with a video of a huge KOH qualifying run where he successfully landed a jump off of a building-sized rock. 
Kevin Taylor
After his horrible wreck at Crandon, Kevin seemed unlikely to continue competing, but the fact that he had his car rebuilt, painted, and ready to race for this year's KOH is an incredible feat in itself. He has the will to win and has taken his old rock bouncer and made it into a reliable race buggy that's exciting to watch.
Erik Miller
Erik looks young, but don't let his babyface fool you, he's got decades of experience and has been crowned King of the Hammers twice, once in 2012 and again in 2016.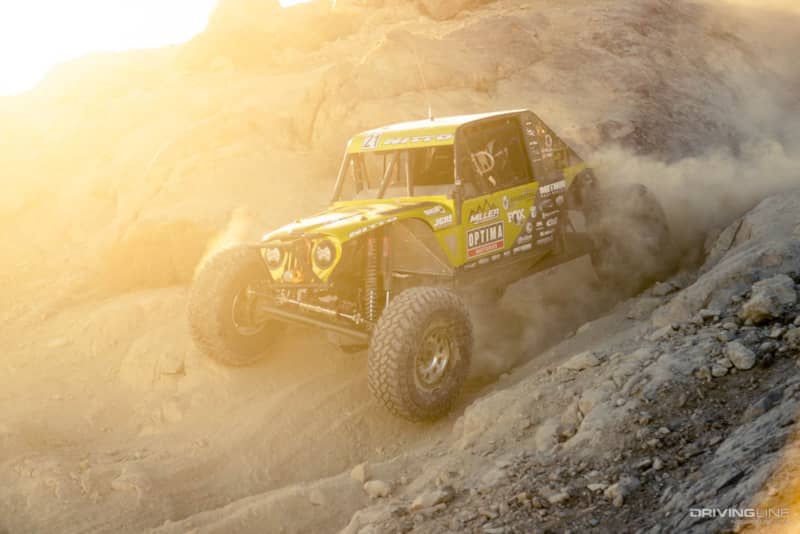 He is the "Miller" in Miller Motorsports and runs a company that builds Miller Chassis straight-axle cars for anyone who thinks they can handle them, including the Blyler family.
Paul Wolff
The newest driver on this list, Paul Wolff blasted on the scene this year leaping from the rock bouncing world to Ultra4.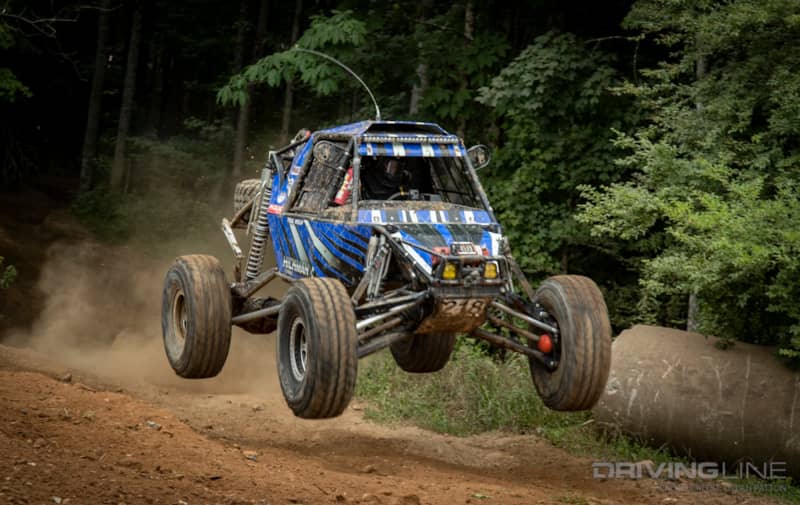 He immediately started winning races in his UFO chassis car and his competitors and fans can't keep their eyes off him. He was frequently on the podium in Ultra4 2022, and is constantly nipping at the heels of the leaders, and looks ready to take the top spot at this year's KOH. 
Chad Hundt
One of the members of Team Indiana, he hasn't been racing Ultra4 for long, but also races his Whipple supercharged LS powered buggy locally in Indy and does charity events for kids and parades. He owns an automotive scrap yard which means he has a vast knowledge of the systems in a car, so when problems on the course start to arise during the race, he'll know how to get it fixed faster than most. Family support is important to him and his wife is a big part of his team and his son codrives for him from time-to-time.
The Gomez Brothers: Raul, JP, Marcos, and Darian
The Gomez's are some of the nicest and coolest people to hang out with. They'll offer you anything to eat or drink if you are in their pits for more than five seconds.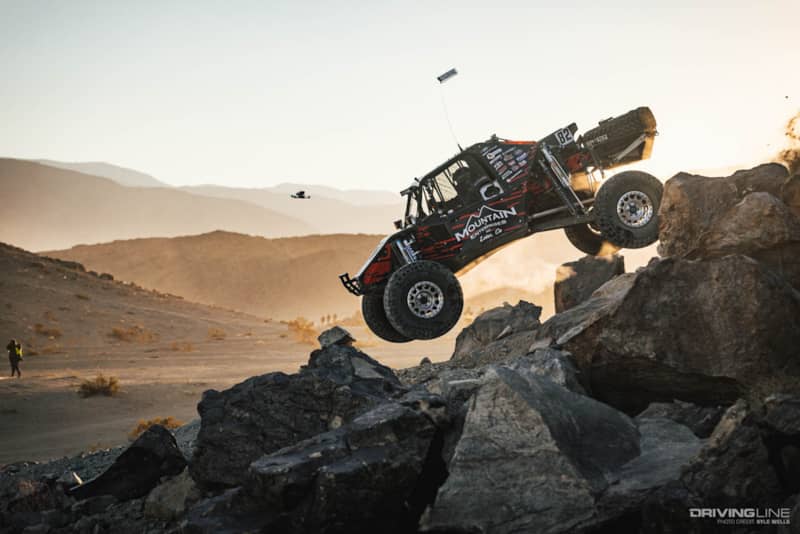 Super nice off course, they'll go to great lengths to beat each other in a race, and if that means they beat everyone else in the process, well, that's OK, too.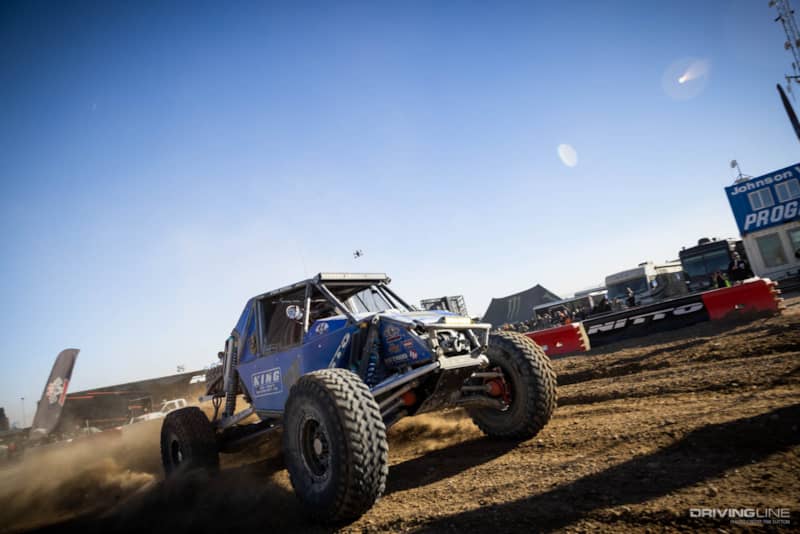 So, which Gomez should you watch? They're each exciting and have the talent to win, but Raul was 2022's King and will be racing hard to defend his title.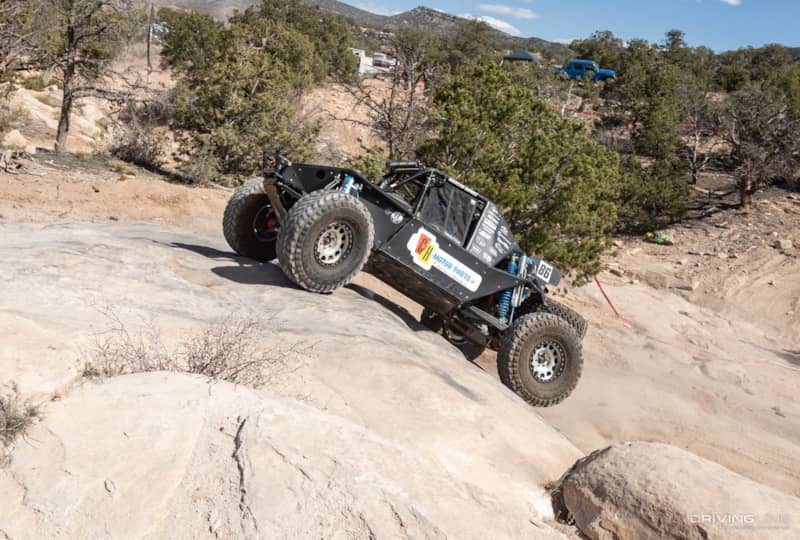 Kevin Porterfield
He's been racing KOH for about a decade, but Kevin's racing career started when he and some friends rented a few campers and put them together to watch off-road racing years ago. Now, he and his group of friends look more like a compound with 20+ campers and a tent that houses 6-8 race cars. His team works furiously to keep the group running and makes sure everyone is ready to perform at their best on race day.
Chip McLaughlin
Chip McLaughlin, from the Rufus Racing team is, well, crazy. If you unfamiliar with Chip or the Rufus Team, they are a bunch of good old boys from Texas and man do they love to have fun! They have good hearts and a sprit that won't die, with Rufus taking 1st and 2nd at the race at MidAmerica at the beginning of last year, he's got the skill and ability to see a top finish. 
Big B Motorsports: Rusty and Josh Blyler
Rusty and his son, Josh have been contenders since they started racing KOH about 6 years ago, and Josh won KOH in 2020 and the Ultra4 4400-class 2022 points championship last year.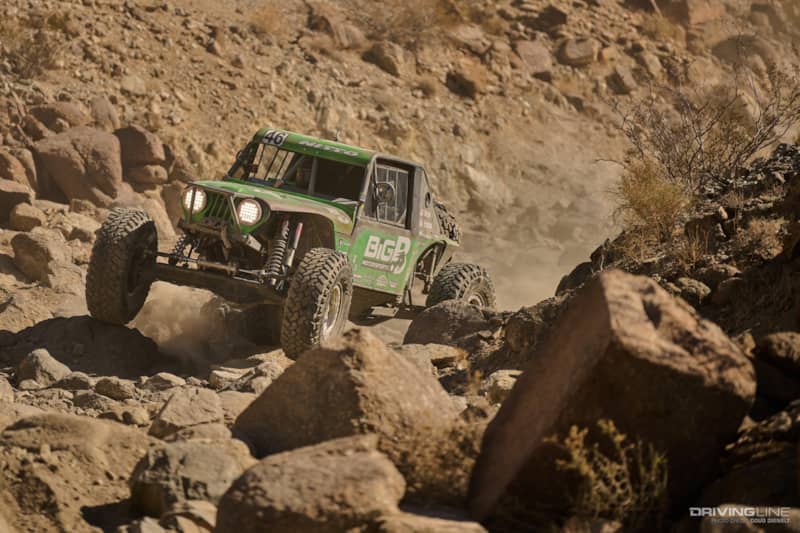 His father is always hot on his heels, and the father and son team both race straight-axle Miller Motorsports chassis.