Raul Gomez Wins His Second Straight Nitto Race of Kings at King of the Hammers 2023
At first glance it would be easy to assume that Gomez Brothers Racing has spread themselves too thin, racing two T1 Unlimited Trucks and four 4400 buggies at the 2023 Progressive King of the Hammers Powered by Optima Batteries. All that seat time, and multiple vehicles on the course in an event with no outside assistance permitted, paid off for Raul Gomez though as he proved last year was no fluke by winning the King of the Hammers Nitto Race of Kings for the second year in a row. His consistent driving, proven UFO Fabrication buggy, experienced team and 40-inch Nitto Trail Grappler tires all helped to propel him to the top.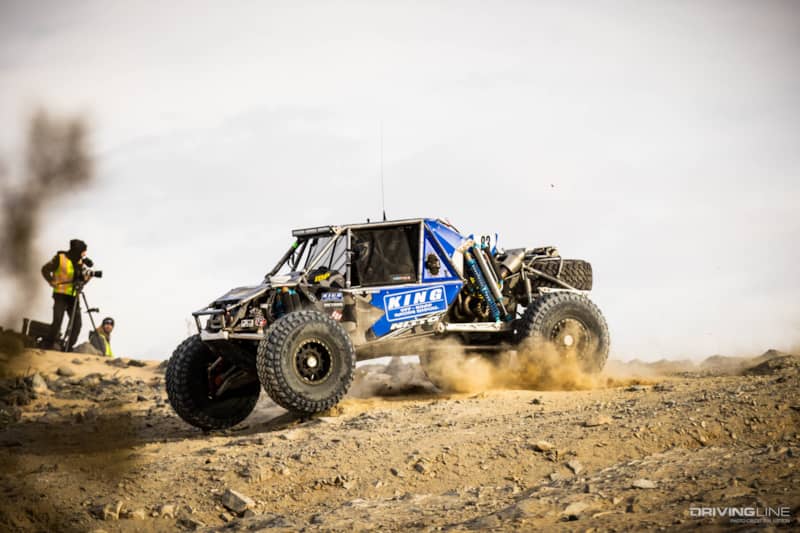 Raul qualified fourth out of 104 entries for the Nitto Race of Kings, putting him on the second row when the green flag dropped. He ran up front for the entire race, chasing past King Jason Scherer through the desert and rocks. "This win really fires everybody up," exclaimed Raul at the podium. "We've learned so much racing the last ten years, and it takes dedication, it takes a full team, it takes everybody. And us as drivers, as well, we have to be mentally dialed in. For the first time in ten years I didn't come down to the fire pit, I was at home, like a good kid, just hanging out, studying and looking at the race course, and really putting in the time and work, and it paid off today."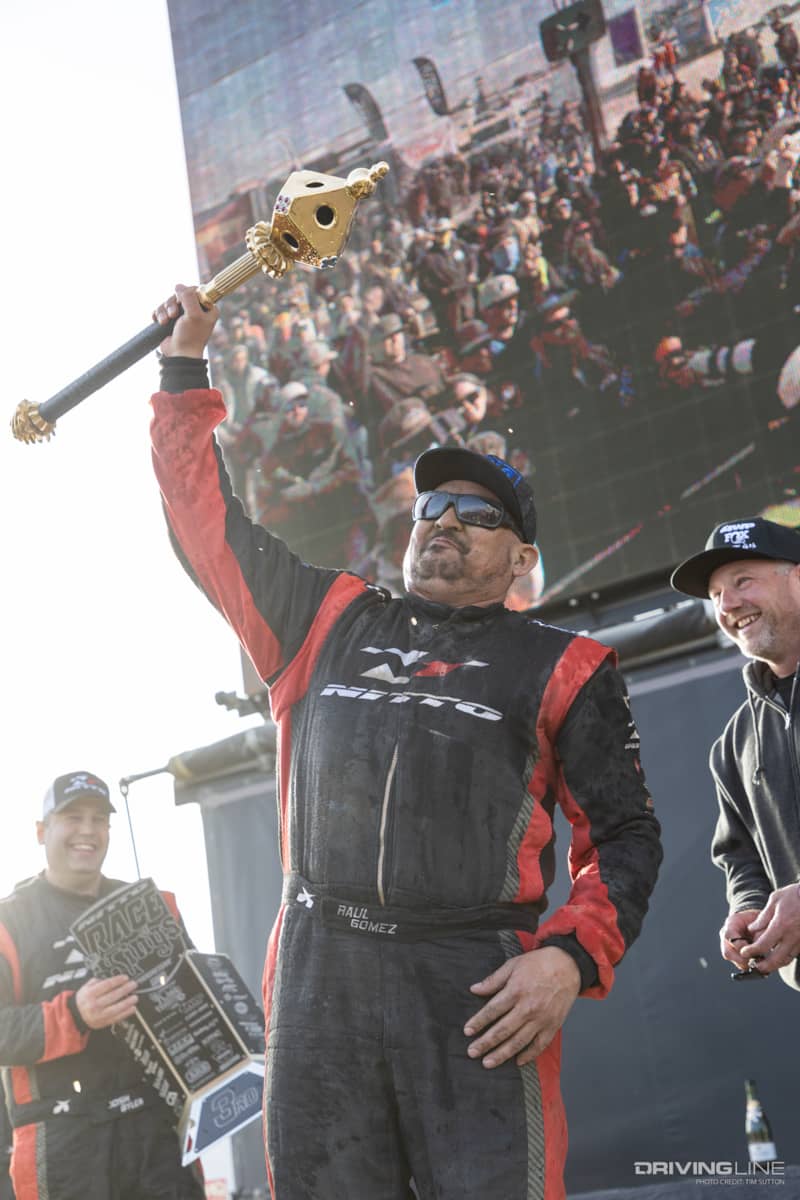 Along with his brothers Marcos and JP and his son Darian, Raul races a single-seat UFO Fabrication buggy on Nitto Trail Grapplers with a center-mounted driver's seat and narrow cockpit to maximize visibility on the boulder-strewn canyons found at King of the Hammers. Being in a single-seat vehicle can be a disadvantage since you don't have someone to navigate for you, amplifying the need for prerunning the course. Seat time was the name of the game for Raul, who in addition to racing in the Desert Challenge in his T1 truck, preran both the desert loop and rock laps of the course a staggering seven times in preparation for race day. Unlike many other competitors, Raul uses a dedicated prerunner, rather than his race vehicle, to memorize the course without any wear to his race car. Fun fact: On race day, Raul let Robbie Gordon drive the UFO prerunner. Gordon made the most of the opportunity, turning in a top ten finish in the borrowed buggy.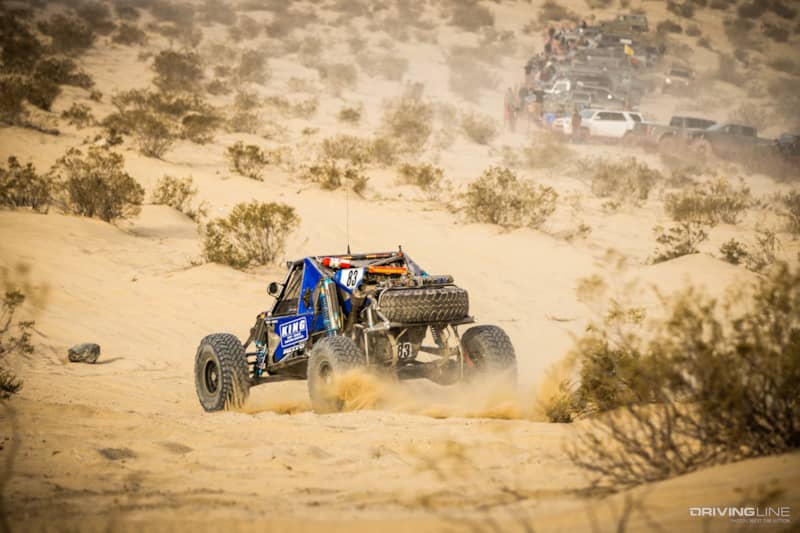 Being in a single seat vehicle not only means that Raul didn't have anyone to navigate for him, he also did not have a co-driver to winch for him either. When he did need to winch, traversing Sledgehammer on the third and final lap, Raul's son Darian helped his father by pulling winch cable so Raul did not have to get out of his car. This made all the difference, as Raul beat Jason Scherer by less than a minute when the dust settled. Since his own race car had broken, Darian stayed at the crux of Sledgehammer for the next four hours assisting other teams in an incredible show of sportsmanship.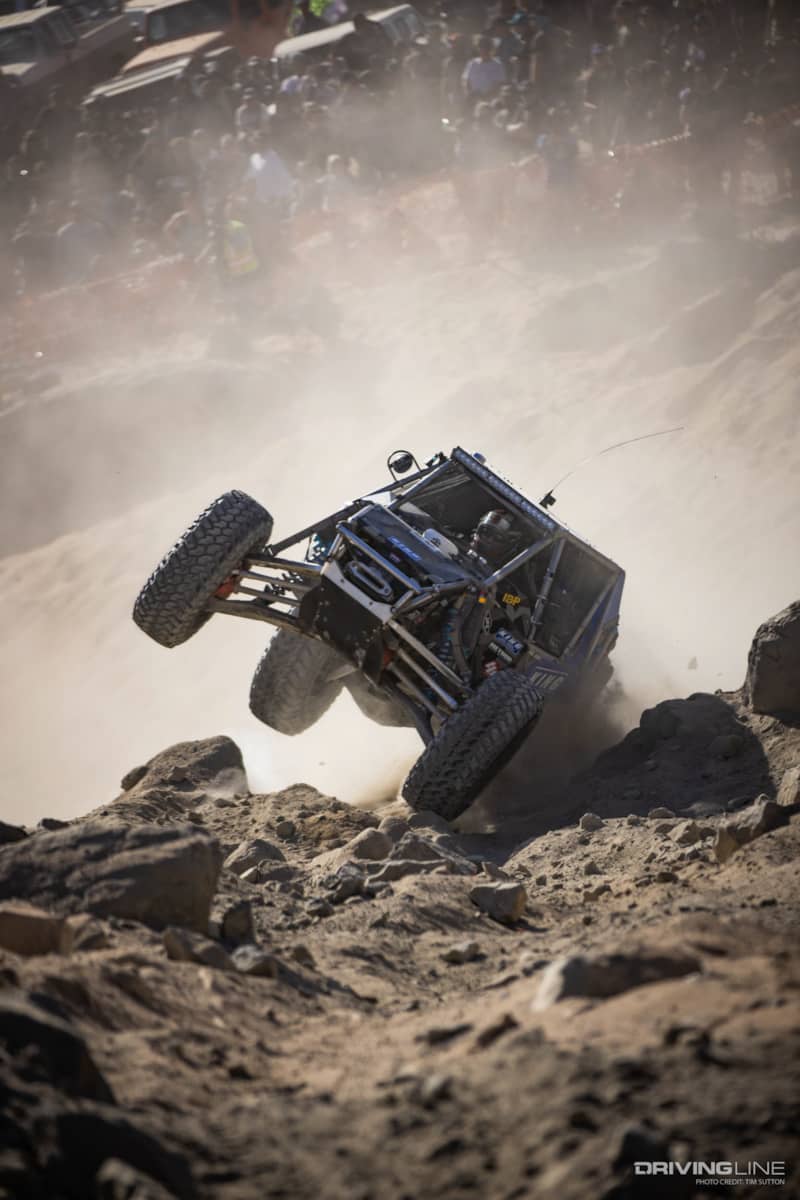 Finishing behind Gomez and Scherer, in third place, was 2020 KOH winner and fellow Nitto driver Josh Blyler, with Josh's father Rusty finishing in fourth place. "There's not many sports where you can race competitively with a father and son team," Rusty explained after the race. "We're more like brothers than father and son, you know. It's an indescribable feeling to be able to compete with your kid."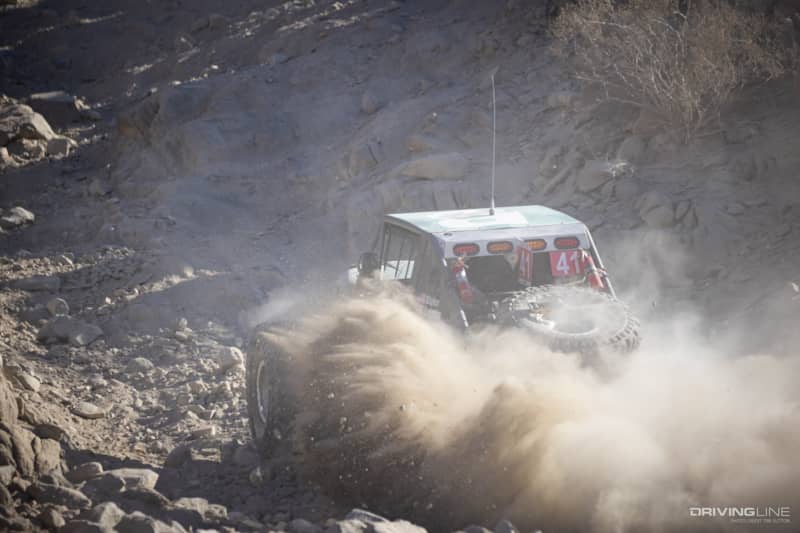 The Blyler's swapped positions on course throughout the day in their identical Miller Motorsports solid axle vehicles. "Honestly, I wanted my dad to win," Josh confessed at the finish line. "My goal when we started this was to finish this race one time in my career. I think this is finish number seven for us. We've finished this race every time we've started it, so I really wanted him to win because I think that would be awesome."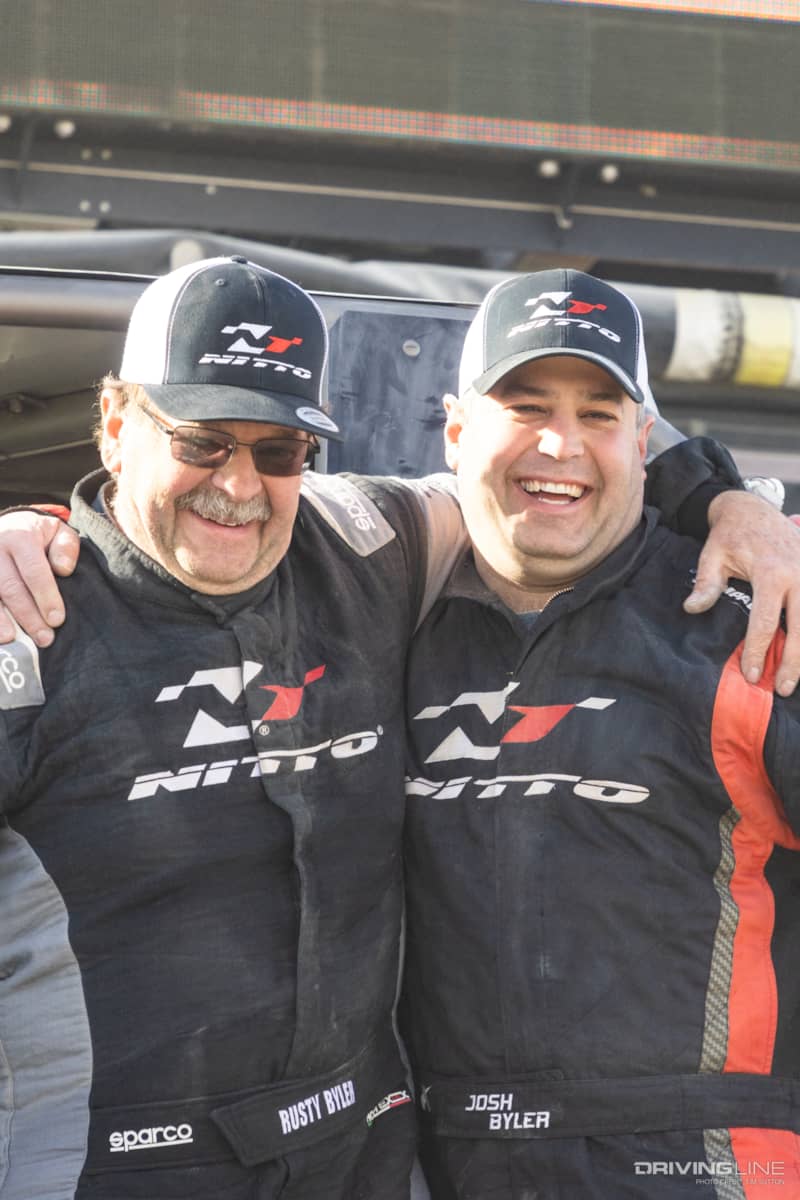 The win for the Gomez Brothers Racing team is no surprise, they have been fan favorites for years in part due to their no-holds-barred driving style. That go-for-broke driving style often left them short of the win in their early years of racing, with victory slipping between their fingers. In 2021, JP finished second and Raul finished third at King of the Hammers. The year before, Marcos was leading the race with just a few miles to go before breaking an a-arm on his suspension. All four have proven they have what it takes to win, and Marcos finished 14th this year.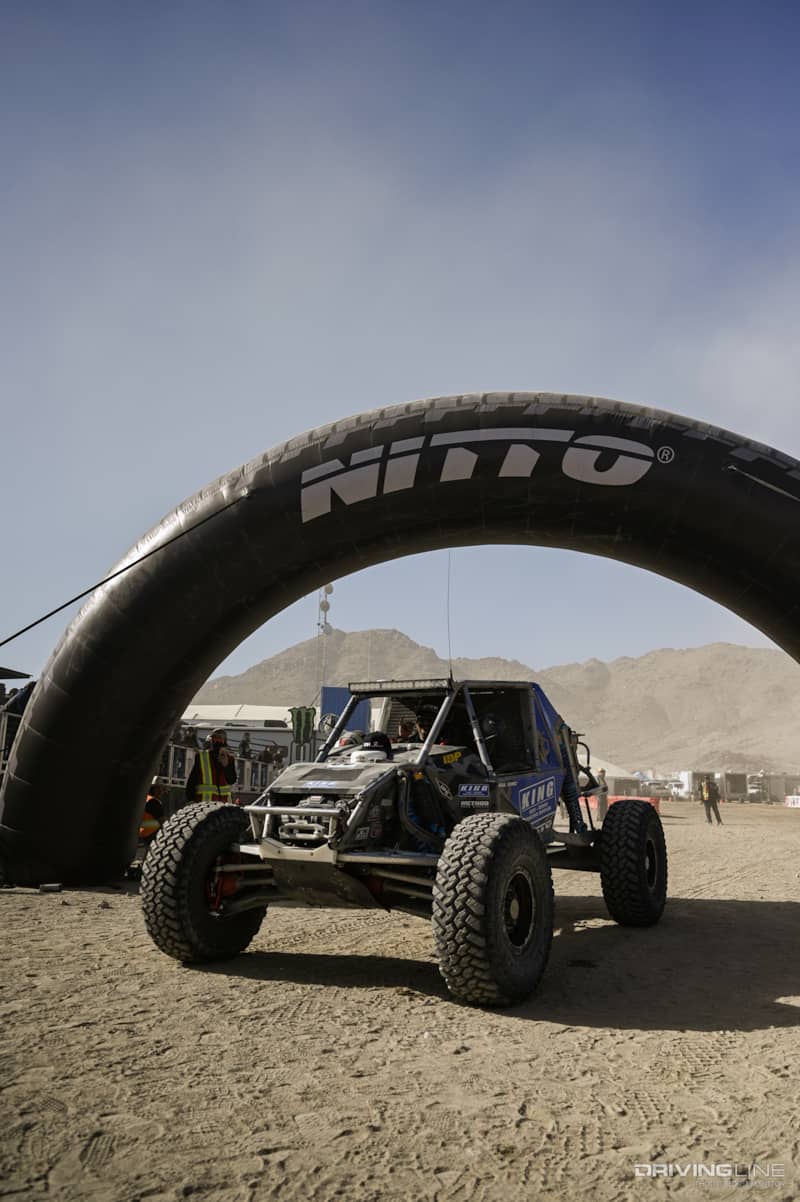 Will we see another Gomez on top of the podium next year? Or will Raul join Shannon Campbell as the only three-time Race of Kings winner next year?  We can't wait to find out!