Driver Battles: BMW E46 M3 vs Nissan 370Z
This edition of Driver Battles is what couple's therapy would be like if the partners raced each other at Willow Springs instead of whapping each other with Nerf swords in a therapist's office in Santa Monica.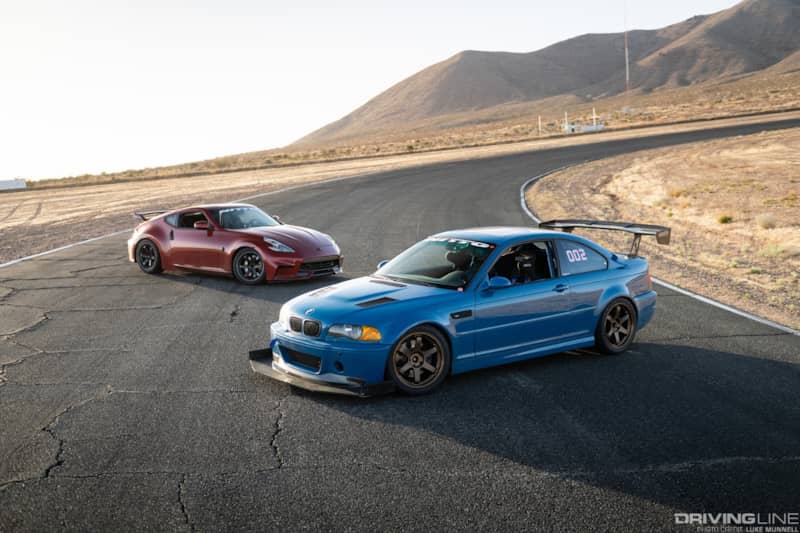 We brought Allison Leung and her boyfriend Michael Hillo out to Willow Springs raceway for a full day of one-on-one Time Attack action: her 2001 BMW E46 M3 against his 2015 Nissan 370Z. The prize, balanced on a razor's edge: winner picks dinner. With LA just down the road an hour or so, that's no small spoil of war.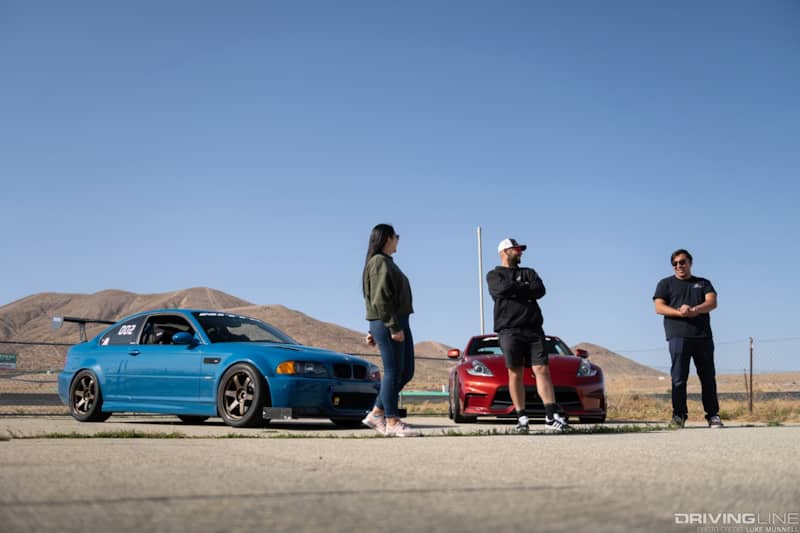 Allison's '01 BMW M3
Allison says she's had her `01 M3 for about five years. That's plenty of time to get to know a car and it's her dedicated track steed. The BMW started out as her weekend fun car and it still is; she just evolved it over time into weekends at the race track. She's running a 3.25L S54 engine with Eventuri intake that cranks out 285 horsepower. It also packs Buildjournal Tune for smooth power delivery throughout the RPM band.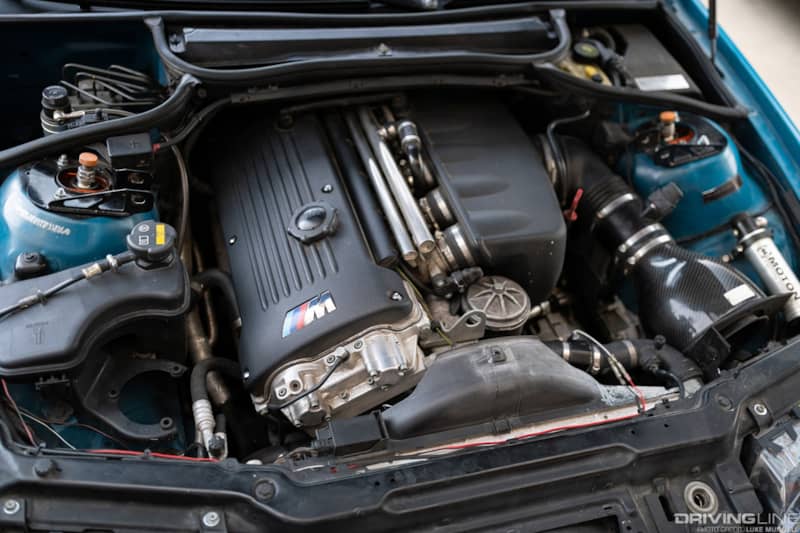 Handling-wise, the subframe has been reinforced and the car glides on the combination of a Hotchkis front sway bar with 2-Way Moton coilovers. She's also added a Voltex Type 5 wing and Sparco circuit seats. Her Beemer rolls on Volk Racing TE37 OG wheels with Nitto NT01 tires (275/35R18). Made from a compound that balances traction, consistency, and heat performance, they're the perfect tire for the sort of track racing that Allison enjoys with this car. In fact, even her warm up laps with the new tires were wicked fast.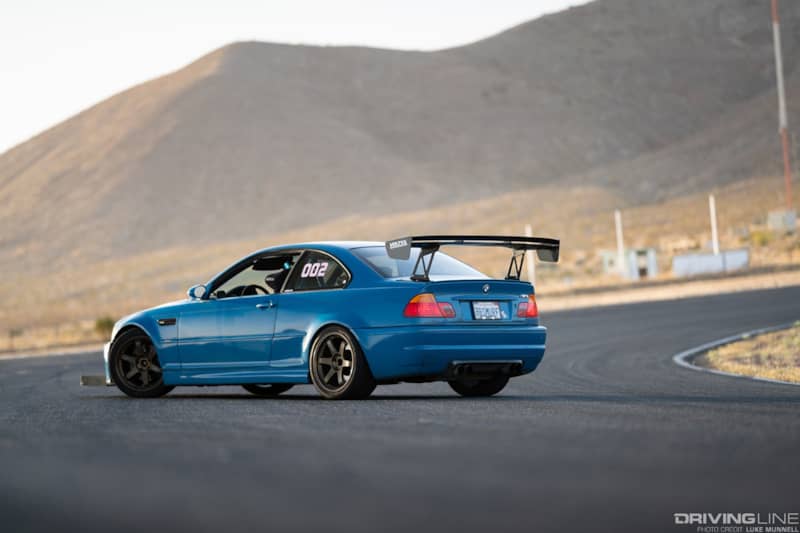 Michael's 2015 Nissan 370Z
If her boyfriend Michael Hillo looks familiar that's because this wasn't Michael's first Driver Battles rodeo. He's duked it out at the track for us before. Allison has her work cut out for her but she's also been to this track six times so she's familiar with it. And Michael is well aware of Allison's abilities. They've enjoyed their share of track days together. He was definitely nervous but that didn't stop him from making that dinner bet with her. His 2015 Nissan 370Z isn't stock but it's had less work done to it than Allison's BMW. At 280 stock horsepower, it's a very close match to her modified engine.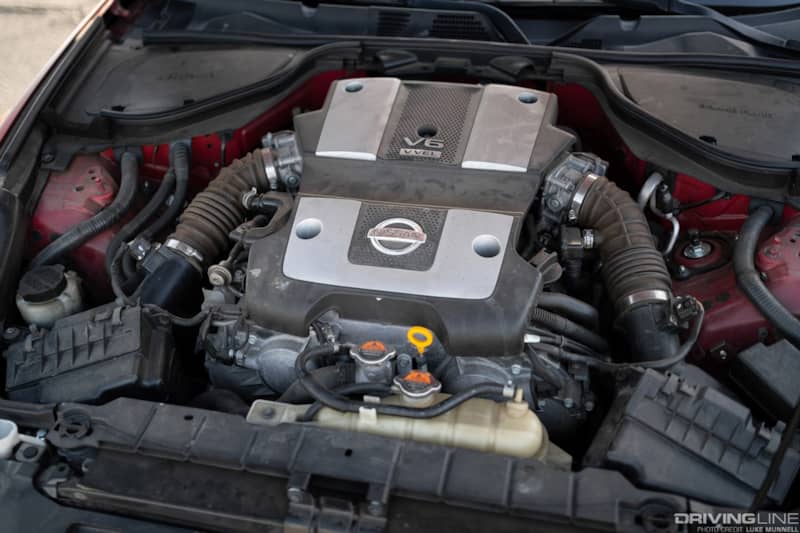 It's a 6-speed manual transmission car with Tomei Catback exhaust and NISMO Aero package. He's also upgraded the handling with Godspeed coilovers and Gktech camber arms. NISMO Akebono calipers give him the stopping power he needs for these conditions as well. Like Allison's BMW, Michael's Z relies on Volk Racing wheels and Nitto NT01 tires to get that power and performance to the pavement. The difference being that his car sports TE37SL wheels instead of the OG's. A Recoaro Sportster CS seat holds him in place in the cockpit.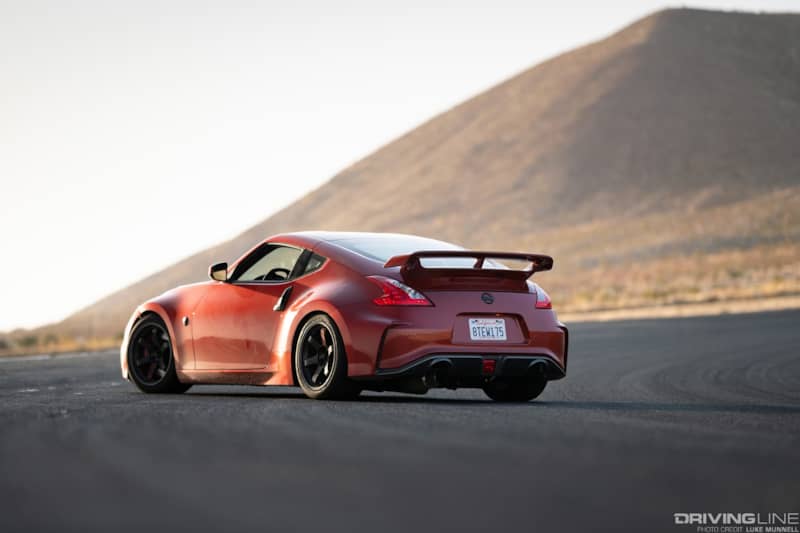 Couple's Therapy
So going into the day's duel, we had one car with a pretty fair amount of upgrading versus a more modern one with fewer changes. Would Allison's mods be enough to take down a more modern car or would Michael's Z have the edge? We spent the whole day finding out in Time Attack format: the two champions run the track all day for best times, not wheel-to-wheel. The overall best time of the day wins.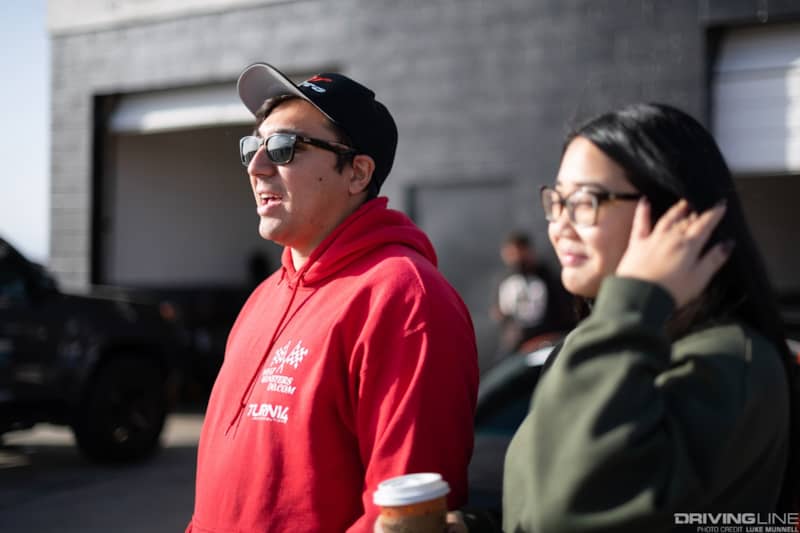 Guess Who's Paying for Dinner
Allison and Michael did not disappoint. Michael predicted early on that this would be a nail-biter and he wasn't wrong. By the time the sun hung lower in the sky, we had our winner and someone had a decision to make about where to eat. The time margin was razor thin. If you want to find out just how close it was and who emerged victorious, you'll have to watch the video on our YouTube channel for yourself.