BMW E46 M3 vs Porsche 996 | Driver Battles: Track Edition
Driver Battles: Track Edition is back for another episode at Chuckwalla Valley Raceway. This episode pits Geoff Tumang and his 2002 BMW M3 against Kyle Deneau and his 2003 Porsche 911. In this battle of classic German performance vehicles, the Porsche has the edge in both power and weight. However, Geoff has far more experience behind the wheel, which can often make up the difference. This has all the makings of a classic battle.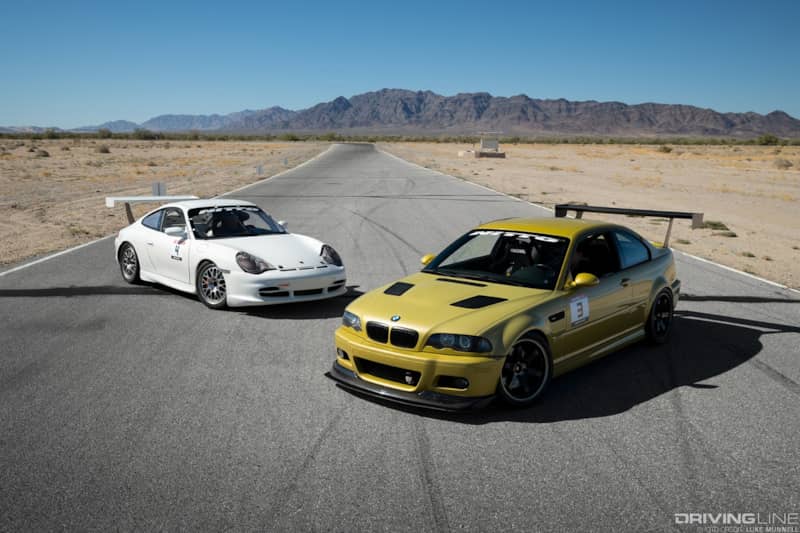 Geoff Tumang's '02 BMW M3
While Geoff's E46 M3 may have less power than the Porsche, that doesn't mean it's a slouch. It puts out 333hp, which seems pretty appropriate for an M3, and is more than enough to run fast laps at Chuckwalla.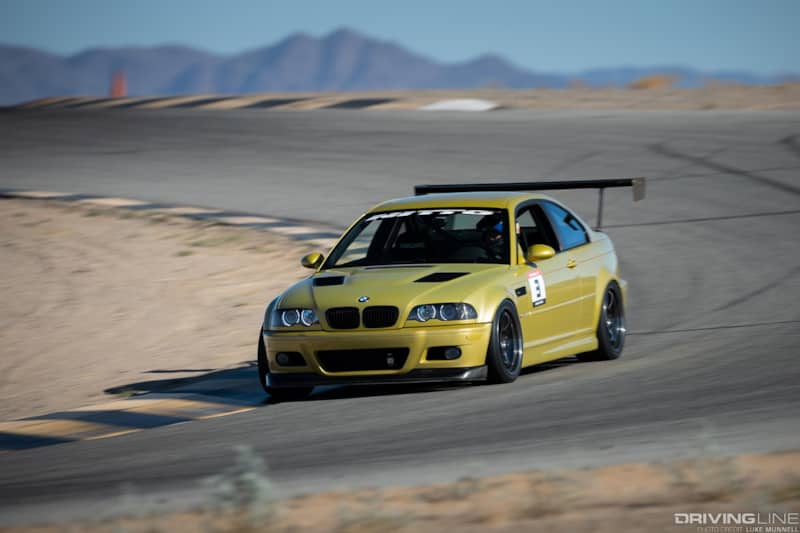 The biggest and most obvious modification is the big RS Future wing out back. His wing is bigger than the Porsche's, so aero may be where he has the opportunity to take this battle.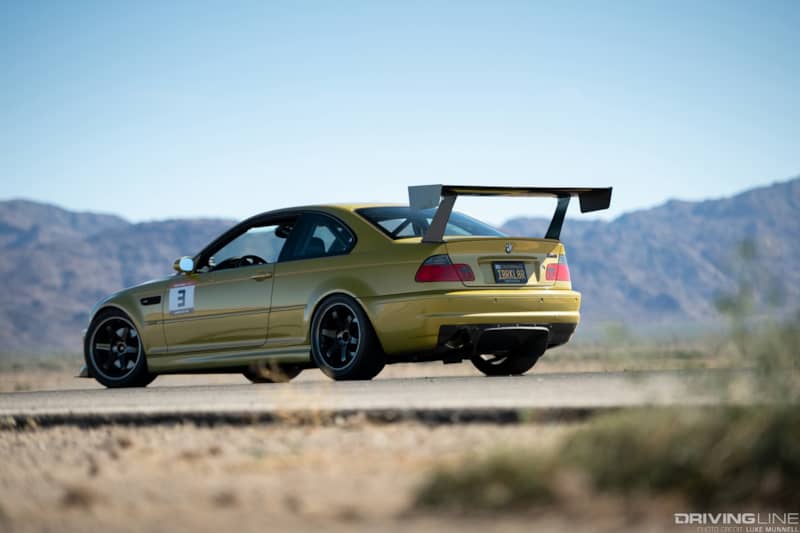 Along with a host of other modifications, like TE37 wheels and a 6-speed SMG, Geoff is running Nitto NT01 tires so that he can run fast laps throughout the day and improve on his times.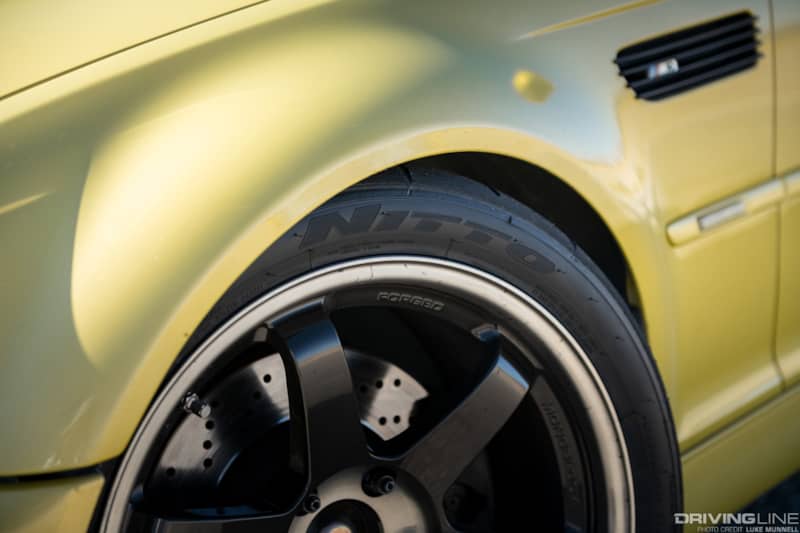 Kyle 
Deneau's '03 Porsche 996
Kyle's Porsche 996 may be in a lot of ways similar to how it was stock, but there have been some small but important upgrades made to it.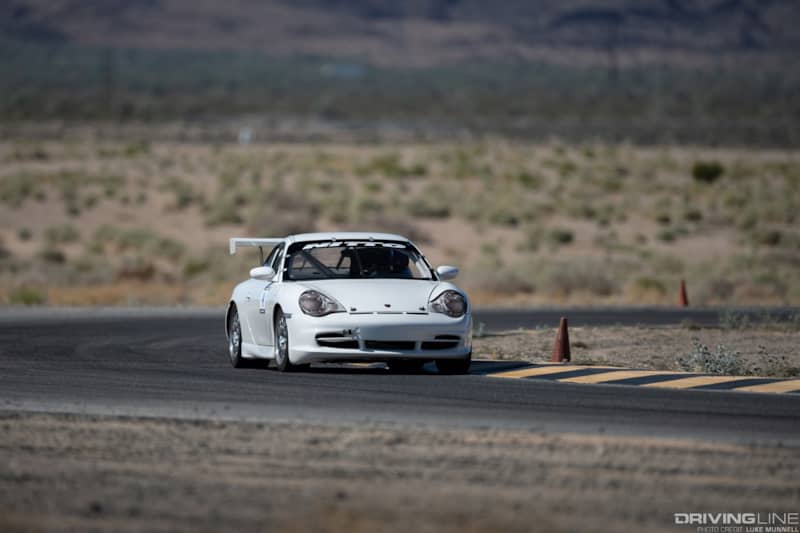 First off, the engine has been bored to 4.0 liters, giving it 380hp. He also gutted the interior and added a cage, which has taken the weight down to 2500 lbs.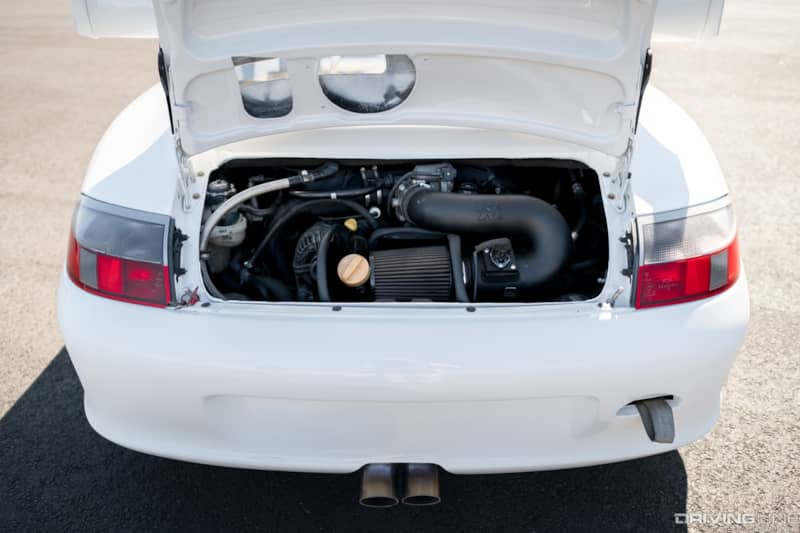 This power and speed combination could prove decisive. He also added a wing in the back, so while he won't have as much aero as Geoff, he'll still have quite a bit. To keep the battle fair, Kyle is also running NT01s, so expect fast laps from him as well.
Where to Watch the Battle
Both contestants are returning competitors, with Geoff having lost his first battle and Kyle taking the victory when he came out. Will Geoff get redemption on this scorching hot day at Chuckwalla, or will Kyle continue his winning streak? Click here to watch the video.