Driver Battles, Drag Edition: 2020 Supra Supremacy Face-Off
What happens when two friendly rivals with the same car and different mods duel at the race track? Find out as these two 2020 A90 Supra models go head-to-head at Texas Motorplex.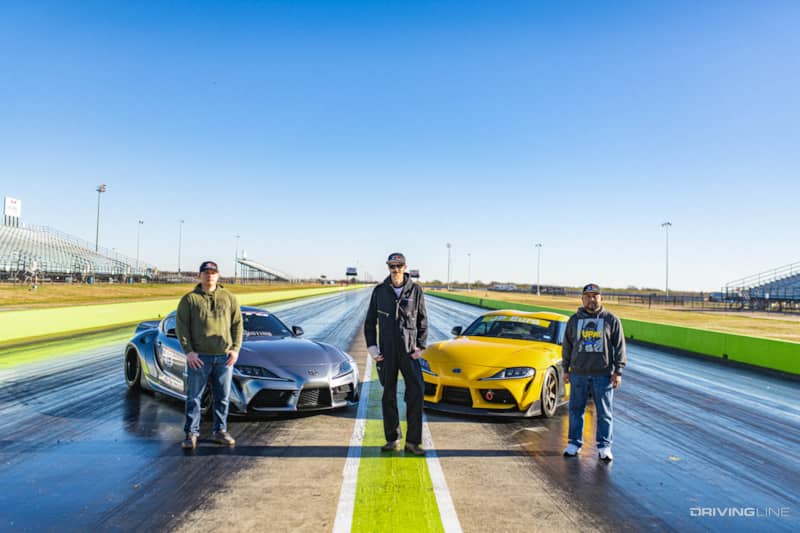 Which makes the greater difference in this case of these two drivers and their Supras: skill or technology? What will win the day? But this is the strip we're talking about, and like the old military adage says, "No battle plan ever survived contact with the enemy." Jump to the video directly.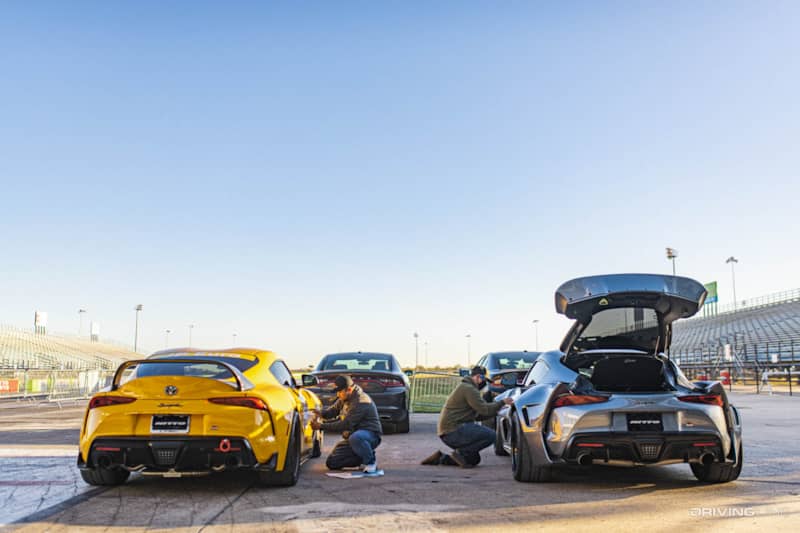 Friendly Rivalry 
Neither of these 2020 Supras is the original animal as found fresh from the factory. Owners Vinh Trieu and Trevon Messina have both scratched the need for speed with some real-deal performance modifications.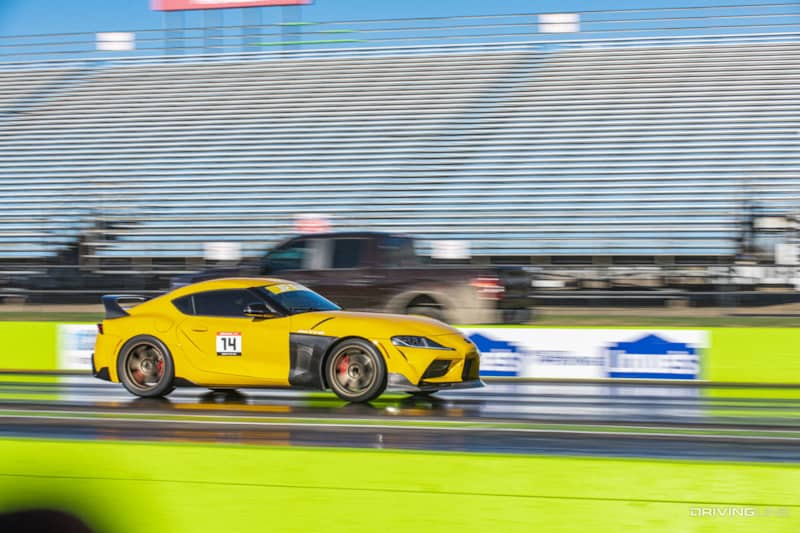 Vinh's yellow A90 packs a Pure 800 turbo and a Snow Performance methanol kit under the hood. It also carries an FTP charge pipe and a Boost Logic downpipe with full titanium exhaust. All of that newfound power gets to the asphalt courtesy of 305/35R19 Nitto NT555RII tires at the rear. The beefed up car cranks out a claimed 650hp now and Vinh aims to get down into the 10s today.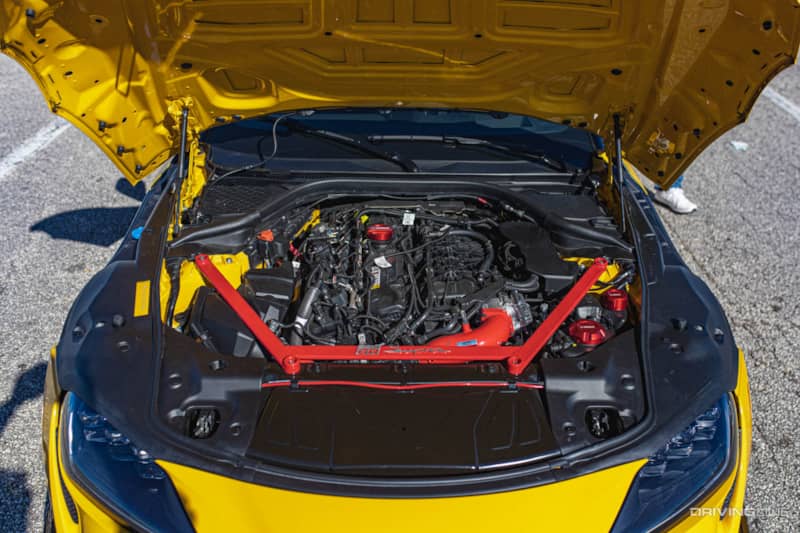 Trevon Messina's 2020 Toyota Supra
Trevon Messina's 2020 Toyota Supra isn't going to make victory easy for Vinh, though. It's high performance upgrades put the car in the same league as Vinh's but there are a few noteworthy differences.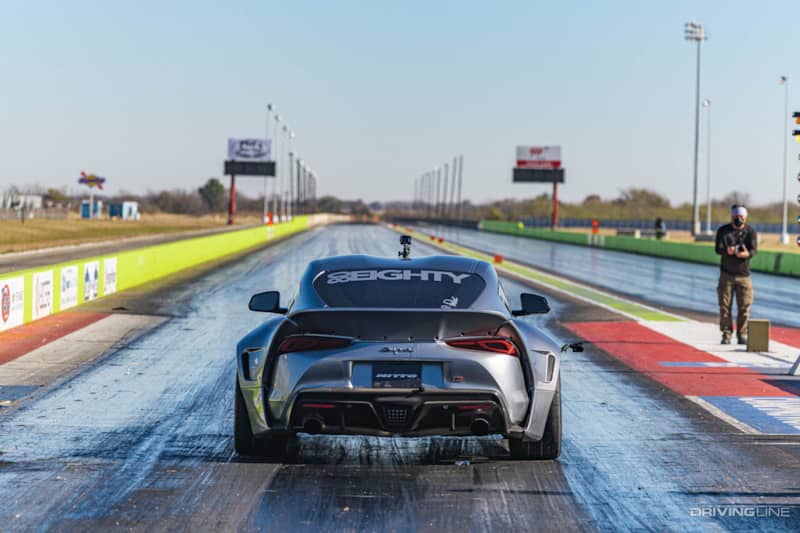 While Trevon also runs a Pure 800 Turbo, he added an ETS exhaust and an E30 tune into the mix, bringing his pony output up to 580. Like its rival above, Trevon's Supra carries Nitto rubber: NT555 G2 tires up front and NT555RII DOT-approved drag radial tires in the rear.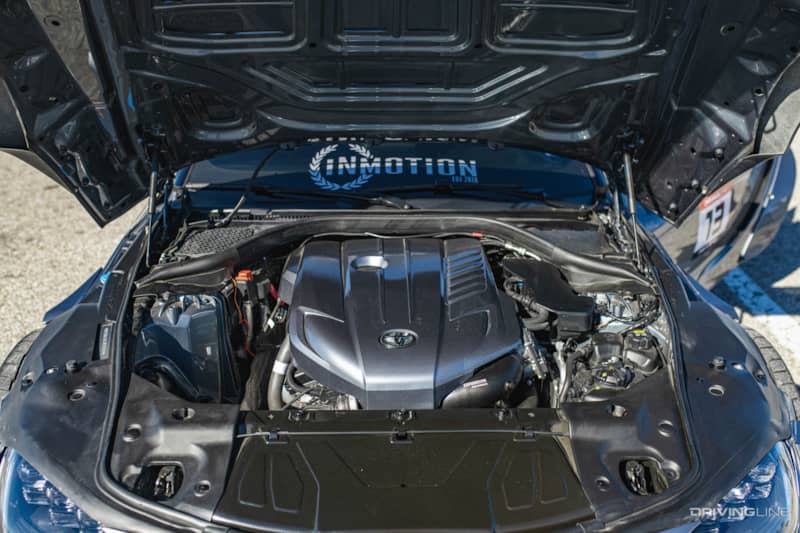 The similarities don't end with the turbo kits, though. Both pilots are practically new to drag racing at the strip, which means this should be anybody's race. Lucky for them Driver Battles rules are pretty simple: go on green and the first one across the finish line wins unless you redlight.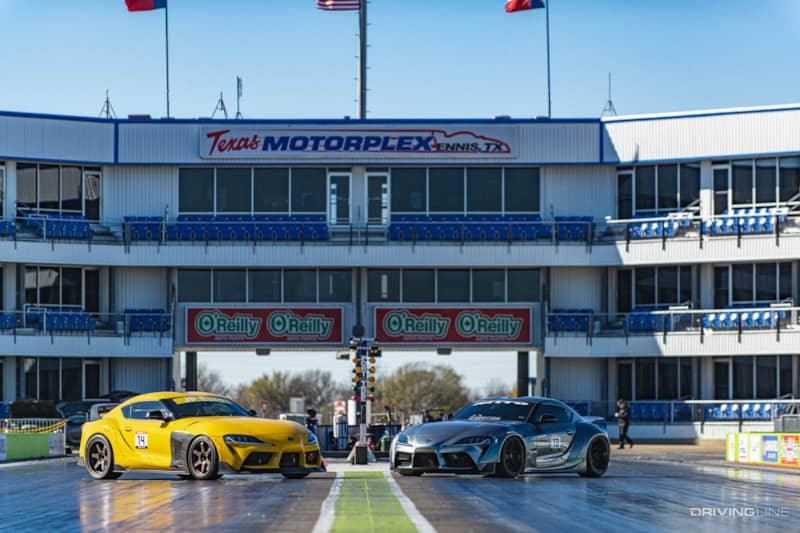 Give It Away, Give It Away, Give It Away Now
Just like the last battle we held at the strip, we've got a product giveaway here as well. That would be the Aeromotive Phantom Stealth Fuel System.
Spoiler Alert
You'll have to watch the clip to see how the races turned out, though. The only spoilers we write about are the ones on cars. See the Supra-on-Supra action here or subscribe to our YouTube channel for even more action.