Drum Roll: Riding High with Travis Barker's G-Wagon
Off-road vehicles are known for traversing obstacles in the great outdoors, but they can even be a great choice in urban settings, as well. For those that don't know, Southern California might as well be considered off-road vehicle territory, as it has some of the worst roads in the nation. That's why some of its celebrities and wealthy residents choose to own taller and more utilitarian types of vehicles.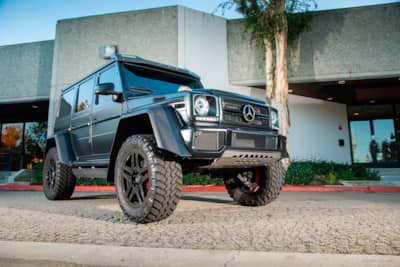 Now, just because a vehicle is higher in stature doesn't mean that it has to be all business and have no regard for luxury or style. Anyone that has seen past coverage of the SEMA Show will be very familiar with the popularity of "Mall Crawlers" and "Bro-Dozers" that are dressed to impress and rarely ever see dirt roads. Though some may mock these vehicles, they can be quite useful in not letting anything stop them in the concrete jungle.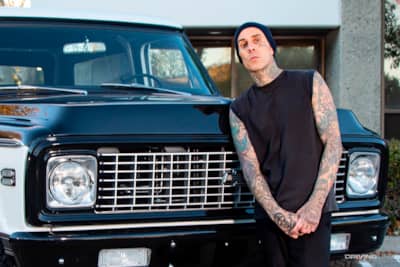 Making Sure Pop-Punk Is Not Dead
One such socialite in the Los Angeles area is famed drummer Travis Barker, who is a member of Blink-182. Though he plays for one of the greatest pop-punk bands of all time, Travis also contributes to the sound of many other chart-topping artist to keep himself and his genre relevant. With a full schedule of jumping from one gig to another, he definitely doesn't want to drive a vehicle that can't get out of its own way.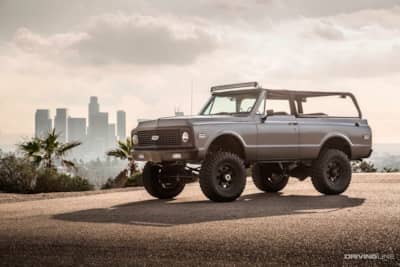 Rides Fit for a Rockstar
It's no secret that Travis is a connoisseur of eye-catching rides and even has a few tattoos like Cadillac emblems and a Chevy bowtie on his hand to show his devotion to them. A few years back, he even commissioned Delmo's Speed & Kustom to build a Chevy K5 Blazer to enjoy with his kids while battling through LA's rough terrain.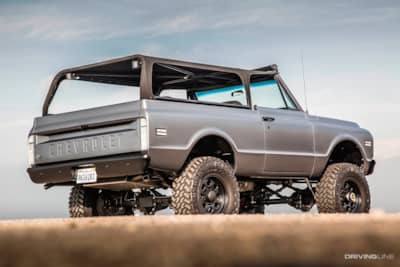 Though his previous Blazer was stunning and served its purpose, he was never fully satisfied with it. Since the time he sold it off, there have been advances in the aftermarket, and Dan Hogan of Hogie Shines recently built a '71 Blazer with more features that Travis was interested in. We tagged along with Dan to witness the possible sale but the two of them couldn't make a deal.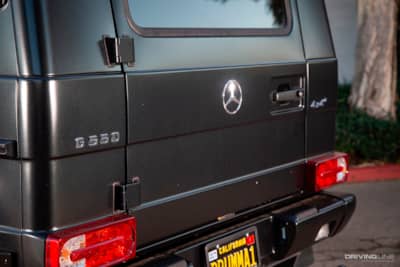 How to Say Punk in German
While we were at Travis' personal studio for the possible sale, we noticed that he had another luxury off-road vehicle. From what we could tell it was shaped like a German SUV, but it looked quite different. When we got up close, we noticed the Mercedes badges and could tell that it was a G-Wagon on steroids.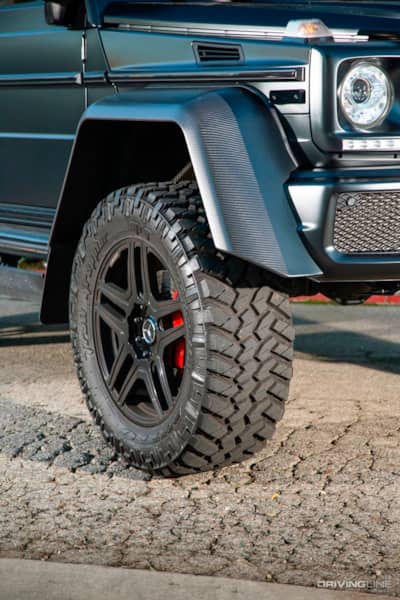 We soon found out that this was a factory built off-road behemoth called the Mercedes G550 4x42 (Squared). In fact, it is a $250k luxury vehicle that was built in 2018 to tackle any path thanks to an advanced lifted suspension with dual coilovers on each corner. The best feature of this setup is the 18 inches of ground clearance that is made possible with use of its portal gear axles that place the wheel hubs below the axles' driveshafts.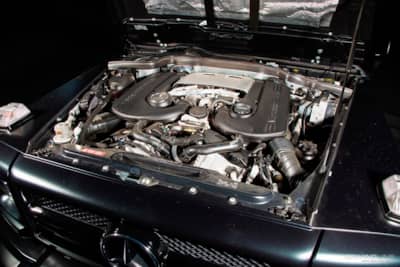 Serious Beats
Making this vehicle get out of sticky situations fast is a twin turbo-charged DOHC 32-valve V8 that beats out 416hp and 450 lb-ft of torque. This is a monster of an engine that backs up the aggressive looks of the body in a mean matte black that shines a blue/green color in direct sunlight.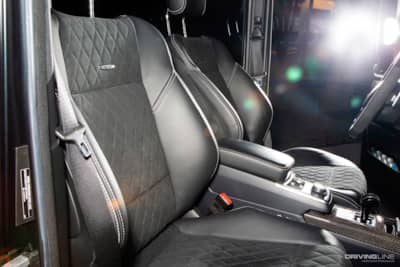 As with any other vehicle in the Mercedes lineup, the interior is luxurious enough for any rides to have a sense of utmost high-class comfort. The dash is filled with numerous controls that dictate the many creature comforts, while the seats are upholstered in leather and suede with diamond stitching for extra styling cues.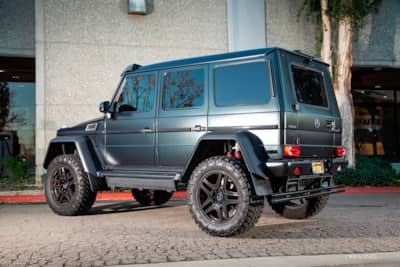 Rock 'n Roll
One of the most distinctive parts of this "G-Wagon" is the carbon fiber fenders that make this version 5.3 inches wider than a normal G550. Filling up the fender on Travis' Mercedes is a set of 37x13.50R22 LT Nitto Trail Grappler M/T tires that were mounted to the factory wheels. Not only do these tires match the mean look of this vehicle, but they also have a superior off-road performance and run quiet while on-road.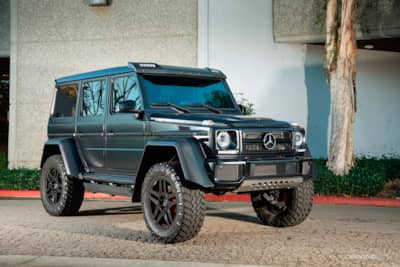 Never a Dull Moment
We have to say that we have enjoyed a lot of music that Travis has produced over the years and it's pretty humbling to know that he likes capable trucks just like us. Though we've seen him acquire many standout trucks, we're curious to see what rolls into his stable next. As you can see one thing is for sure, Travis Barker doesn't drive anything boring across any terrain.