Electric Pickup Truck Wars: The Newcomers vs The Old Guard
Of all the segments in the American auto industry, pick up trucks aren't only the most lucrative and the most competitive, pickup buyers are also some of the most loyal customers around.
That's why the upcoming explosion in electric pickup trucks is going to be extremely fascinating to watch. Not just in terms of new technology but in the way the coming of electric trucks may or may not disrupt this vitally important market.
The Startups
One of the more interesting parts of the rise of electric vehicles has been the emergence of startup companies dedicated exclusively to EVs, and the pickup market has been no exception.
In recent months we've seen a number of EV trucks announced from new brands like Lordstown, Bollinger and Nikola Motor Company—all of whom have promised upcoming electric pickups with varying degrees of capability.
And while many of these vehicles seem quite promising on paper, we have yet to see real production examples of any of them. That, combined with the volatile nature of startups means it can be hard to tell when or if any of these trucks will become real products you can buy.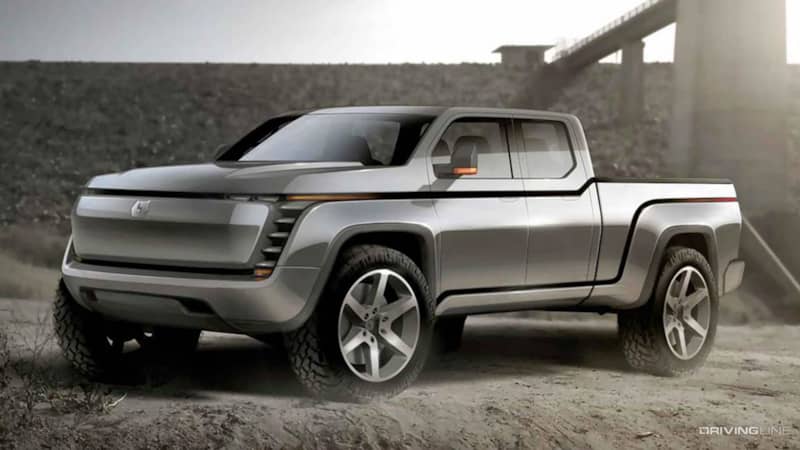 In a way its a double-edged sword because these new companies have the freedom to focus strictly on electric vehicles but at the same time they lack of the stability and proven infrastructure of traditional automakers. Regardless of how great these trucks look in a rendering or press release, getting a new vehicle company off the ground is never easy. 
Rivian
In the last year or so, perhaps no maker of electric pickups has gotten more attention than Rivian. In 2018 the brand showed off both a pickup and SUV based on an all-electric skateboard platform—and their work has earned them investment from some powerful entities.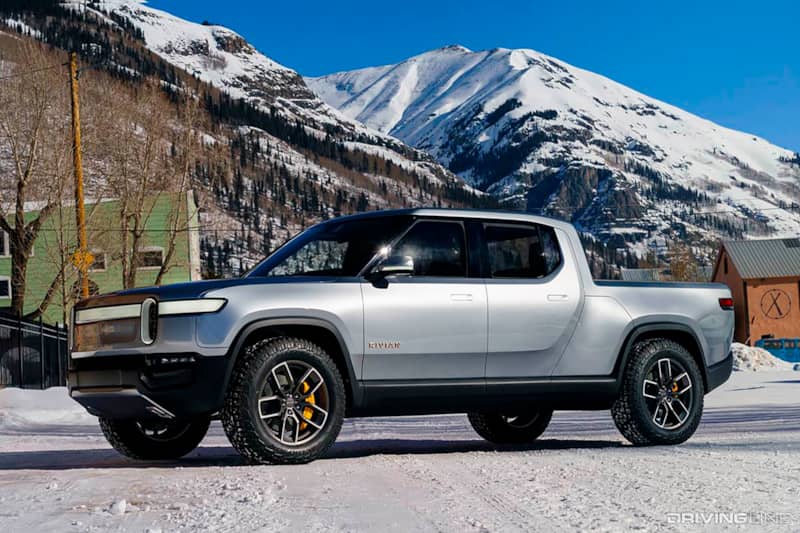 By focusing specifically on trucks, Rivian has the potential establish itself as a leader in the segment as other companies work to balance electric trucks with other product lines.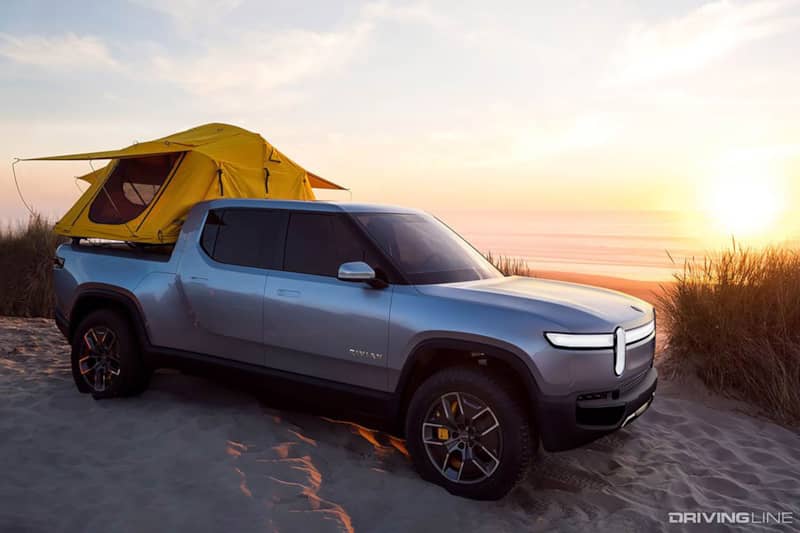 Both Amazon and Ford have made significant investments in the company, and while there were plans for Ford and Lincoln to use Rivian's platform for upcoming vehicles they've recently backed off those in the wake of the pandemic. At any rate, Rivian could become a huge player in the market.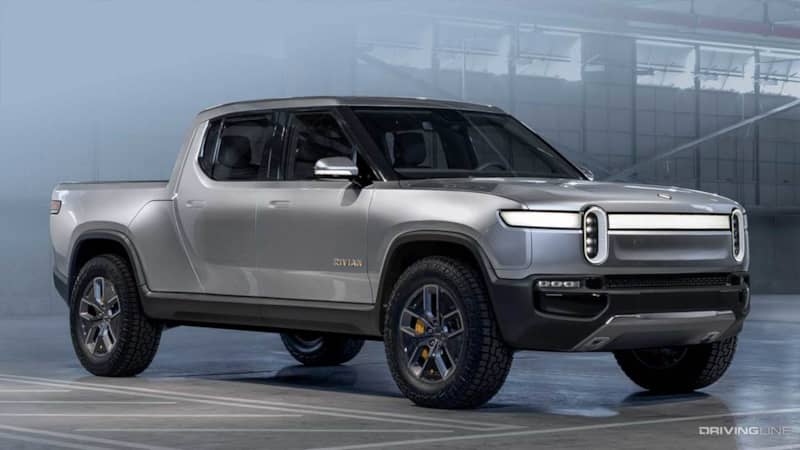 Rivian is in a unique situation with both the forward-thinking ways of a startup and the backing of traditional players. If this relationship can be properly managed they have the potential to be the leader in electric trucks.
Tesla
When it comes to hype, no electric truck maker has gotten more than Tesla with its already-infamous and highly unconventional Cybertruck. Then again, in terms of electric vehicle companies, Tesla could be considered the Goliath of the market.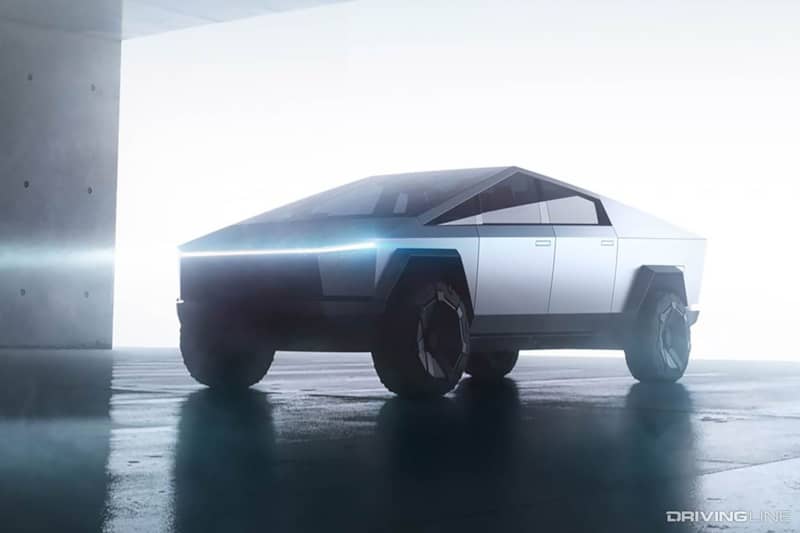 Not only does Tesla have a major head start in terms of EV technology, the brand has also built a base of highly passionate fans and owners in a relatively short time. The big question though, is whether that passion will carry over to the pickup market.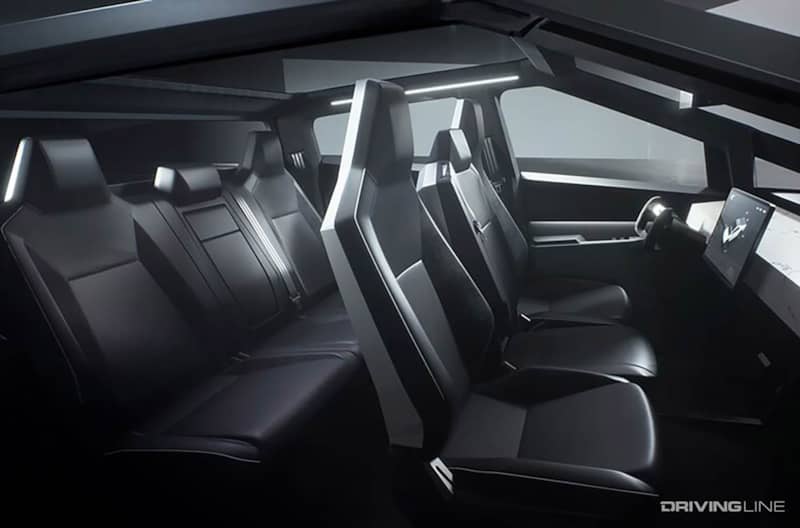 While many owners of current Tesla cars have come over from luxury brands like BMW or Audi and are heavily into the latest tech, it's going to be a much different challenge taking on the likes of the F-150 and Silverado with their ultra-loyal buyers.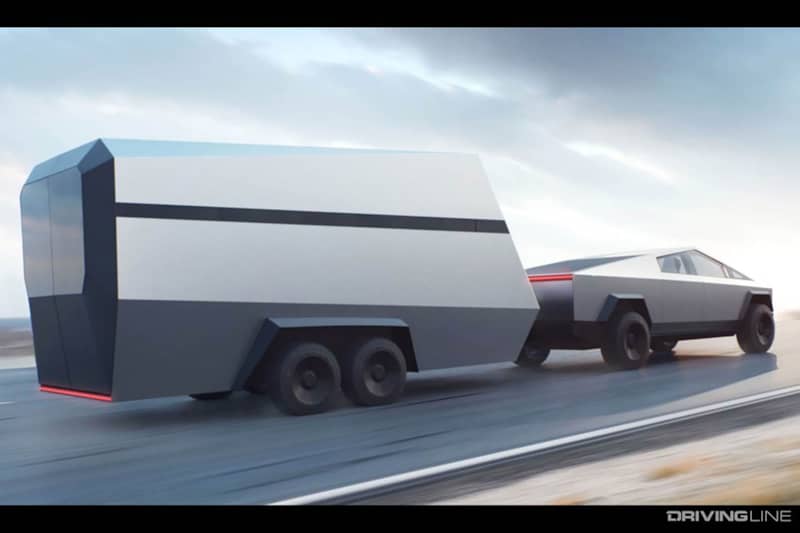 And that's before you even consider the wild looks of the Cybertruck. While some love the truck's absolutely wild wedge-shaped styling and can't wait to be seen in one, it could potentially turn-off a lot of pickup buyers who just want a truck to haul stuff without making a statement.
Ford
On the other hand you have Ford, who has made no secrets about its on-going work on the all electric F-150 pickup. While no dates have been announced we'd expect it to be revealed some time in the not too distant future.
The F-150 has long been one of the  best selling vehicles in America so there's obviously a lot of value in the brand—and an electric version could be massively important. The big question is going to be whether these historic buyers are going to jump on the electric train.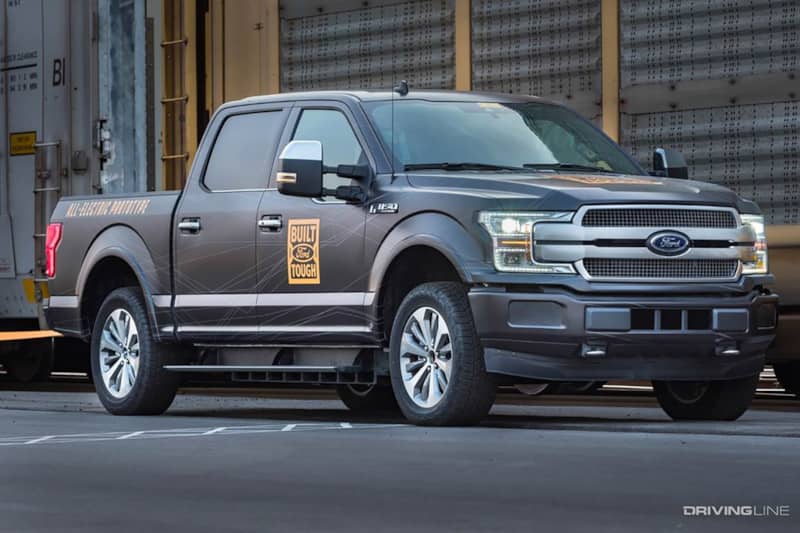 And with the gasoline-powered F-150 likely to continue its popularity for a long time to come, Ford is also going to have the challenge of proving the value of the electric truck versus a gasoline version in the same showroom.
But if Ford makes good on its promise of a highly competitive all-electric F-150 it has the potential to take advantage not just of brand loyalty but also of if it's extensive manufacturing, sales and service infrastructure in a way that the startup brands just can't.
GM
Not to be left out is General Motors. While GM hasn't released any hard specs or details it's also clearly stated its plan to have electric trucks on the market soon. As soon as late 2021 if its recent press releases are to believed.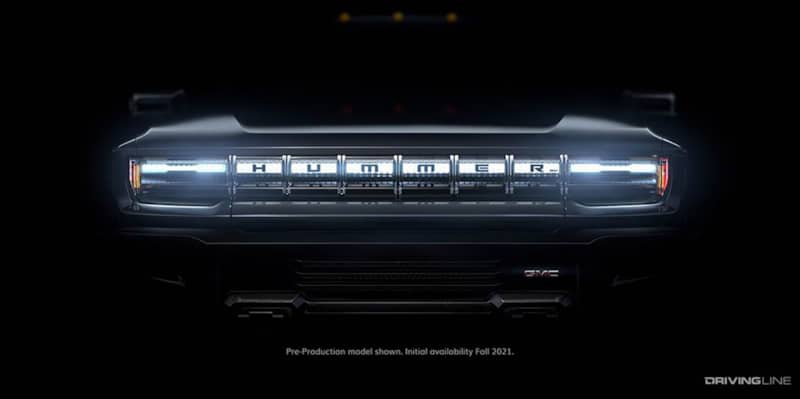 GM has already proven its EV tech with cars like the Chevy Bolt and it's only natural to see an electric pickup developed to compete with Ford and the others. There was also the recent announcement that Hummer would be returning as an all-electric offering in the GMC lineup.
Like Ford, GM will have its work cut out for it as it works to develop and market its electric trucks alongside its traditional gas models. Yet if they can convert loyal Chevy and GMC truck buyers to electric there is lot of potential for success.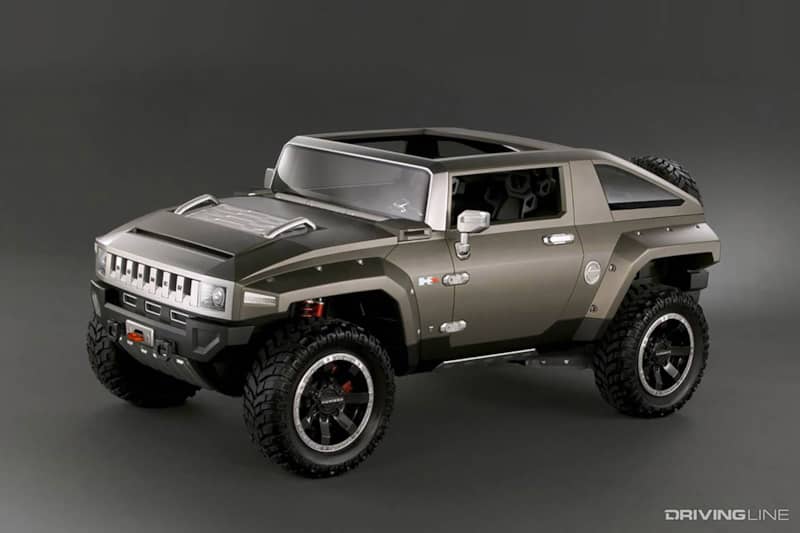 All in all it's shaping up to be a very interesting time as the pickup segment embraces electrification and the landscape continues to change.
With the truck continuing to be the most profitable and competitive markets in America, this is likely to become ground zero in the brewing battle between electric and internal combustion vehicles.
For another battle between the new brands and traditional brands, check out our breakdown of the Tesla Model Y vs the Ford Mustang Mach-E.