Electric Vehicles With the Best Range
Range. It's the number one point of hesitancy for prospective electric vehicle buyers other than price. But it's getting better day by day. To help open the world's eyes to how far EV range has come—and how far a full charge will carry you in the most efficient electric vehicles—the team at Dewesoft, a company that develops versatile and easy-to-use data acquisition systems, put together the most comprehensive and up-to-date range list we've seen to date. Breaking down its 150-car list, we'll expand on the top finishers such as the Lucid Air Dream R AWD, Bordrin iEV7, Arcfox a-T 653S and the LVCHI Venere Gran Turismo—EV's you've likely never heard of. Then we'll touch on a more familiar face, the Tesla Model S, which currently sits 11th best in overall range.
#1: Lucid Air Dream R AWD (520 Miles)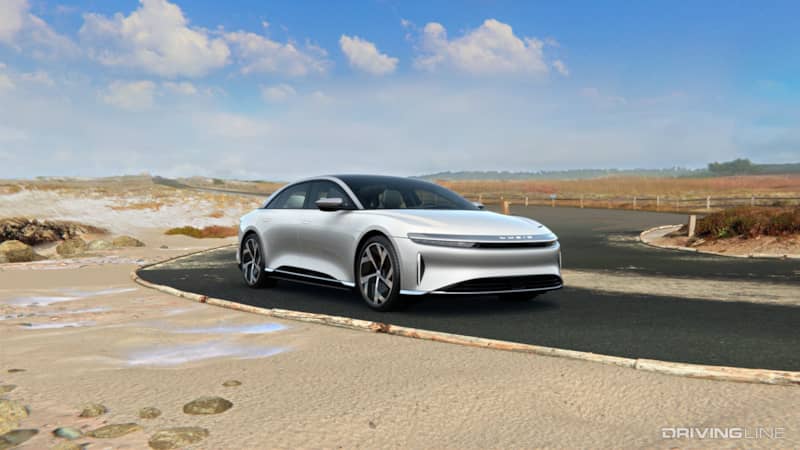 It's clear that Lucid Motors has done its homework as far as range is concerned, with the top six spots on Dewesoft's list all claimed by the Newark, California-based EV maker. At the top of the heap sits the Range variant of Lucid's Air Dream Edition, an all-wheel drive, four-door sedan capable of traveling 520 miles on a full charge but that also packs 933 hp and an ability to reach 0-to-60 mph in 2.7 seconds. It's priced at $169,000 but—with an available glass canopy roof, 300 miles worth of range achieved in just 20 minutes of Ultrafast charging and some of the highest quality leather interior materials on planet Earth—there is no mistaking the fact that it's a luxury car in addition to being the most efficient EV on the market.
#7: Bordrin iEV7 (438 Miles)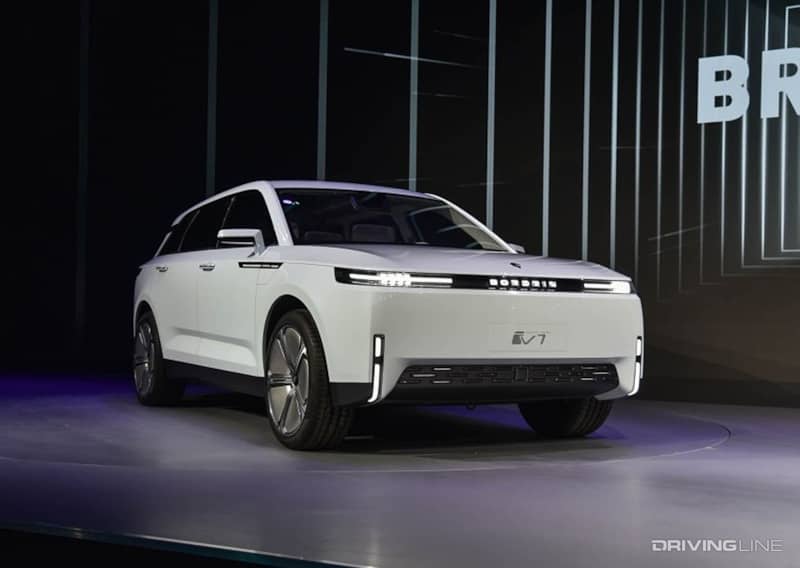 The first vehicle on the list that isn't a Lucid Motors product is the iEV7 from Chinese automaker, Bordrin Motors. It's also an all-wheel drive SUV that directly competes with the Tesla Model X. The dual motor iEV7 accelerates from 0-to-60 mph in under 5.8 seconds, seats up to six passengers and makes use of lightweight wheels and low rolling resistance tires. Unfortunately, we expect to see very few iEV7s out in the wild as Bordrin filed for bankruptcy early last year and almost immediately underwent liquidation.
#8 (Tie): Arcfox a-T 653S (408 Miles)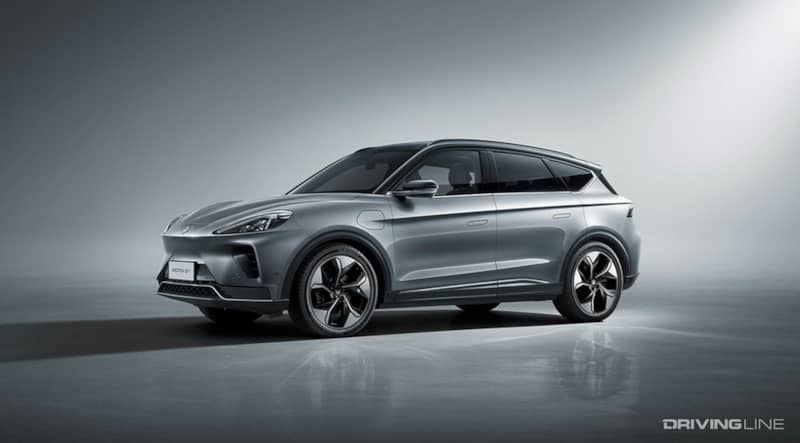 An Eighth Place stalemate exists between the Arcfox a-T 653S and the LVCHI Venere Gran Turismo, both of which are Chinese EVs. The Arcfox a-T 653S presumably gets its "653" from its ability to travel 653 kilometers on a single charge. In reality, it bests that with a 657 km figure (which translates into the 408-mile range shown above). The crossover SUV features a 93.6 kWh battery pack, dual electric motors, all-wheel drive and accommodates up to five occupants. Potential buyers will welcome the fact that the battery pack also incorporates advanced battery thermal management technology.
#8 (Tie): LVCHI Venere Gran Turismo (408 Miles)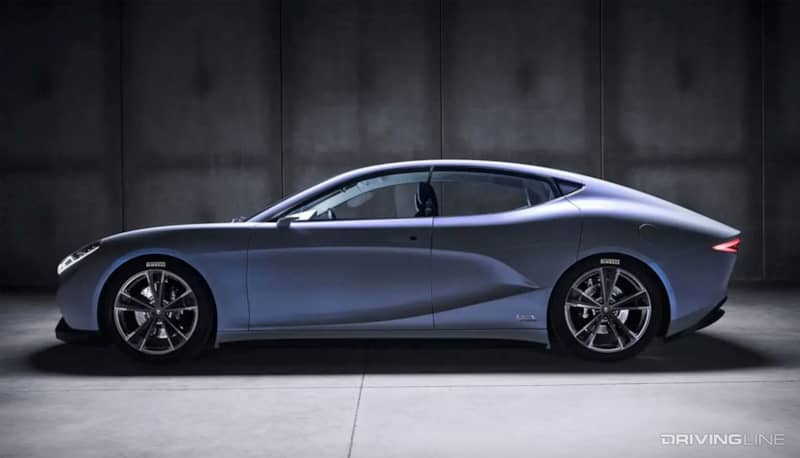 Offering something different, the first high performance electric limousine, LVCHI Auto unveiled the Venere Gran Turismo concept back in 2018. Now the numbers are in: a range of 408 miles and four electric motors, each producing 185 kW (or 248 hp) apiece. Even more impressive than a 992hp EV is its torque output of 1,540 Nm per electric motor (1,135 lb-ft of torque). Thanks to its abundance of instant torque, the car can rocket out of the hole, reaching 60 mph in roughly 2.5 seconds. A 100 kWh lithium-ion battery pack is also onboard.
#11: Tesla Model S (405 Miles)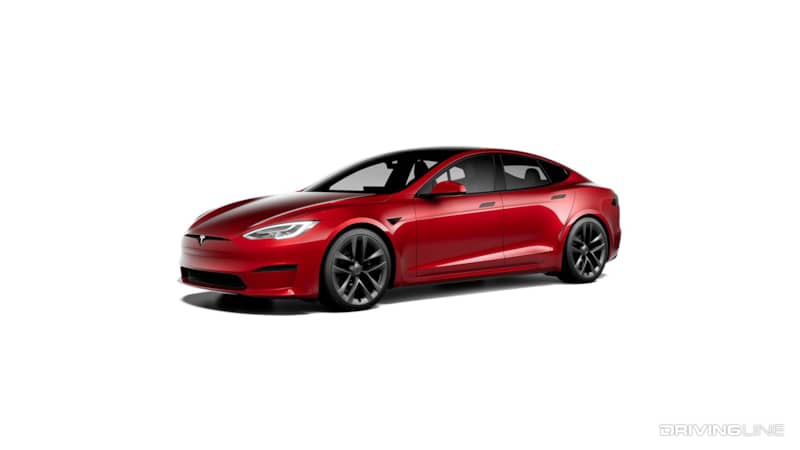 Not surprisingly, one of the most familiar faces in the EV game ranked toward the top of the list, Tesla's Model S. Dual electric motors that turn out a combined 670 hp provide the all-wheel drive sedan a 0-to-60 mph time of 3.1 seconds. For longer trips that include a pit stop at one of the company's 30,000 Supercharger locations, Tesla claims you can add up to 200 miles worth of range in just 15 minutes of charge time. MSRP for a Model S (not to be confused with the more powerful and more expensive Model S Plaid) checks in at $99,990 before incentives.
#63: Rivian R1T (314 Miles)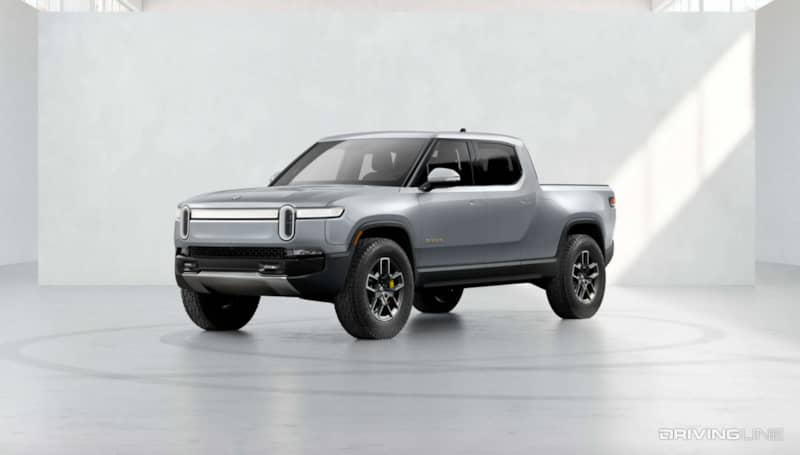 We've covered the R1T here at Driving Line in the past and it continues to impress. What exactly isn't there to like about a full-size truck that can spring from 0-to-60 mph in 3 seconds flat or rival an EcoBoost F-150 in towing capacity? Unfortunately, its 314-mile range falls short of the 430-mile capability that was being kicked around at the L.A. Auto Show back in 2018. While a large battery pack option does exist for the R1T, it's unclear whether or not the truck on this list was equipped with it or not.
#79: Ford Mustang Mach-E RWD California Route 1 (305 Miles)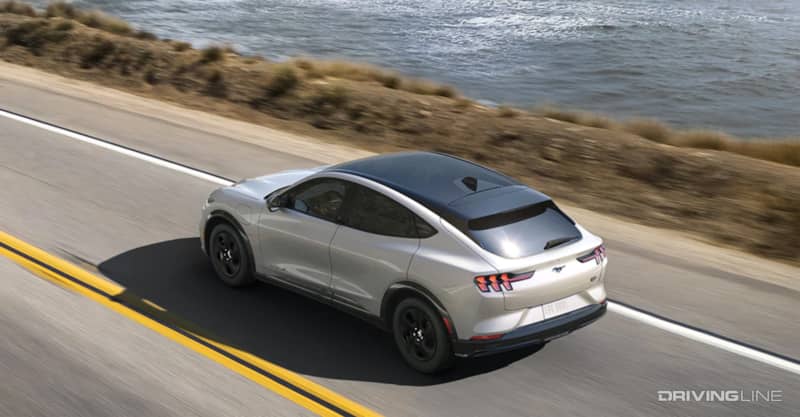 Whether you love it or hate it, the crossover Mustang no one saw coming made the list as well. With a range of 305 miles, Ford's Mustang Mach-E RWD California Route 1 is the Dearborn automaker's longest range EV produced to date. An 88 kWh battery pack, a rear axle-mounted synchronous electric motor, 290 hp and 317 lb-ft of torque sum up its key powertrain numbers—and it retails for slightly more than $50,000. For reference, the Mach-E GT tied for 110th Place with a range of 270 miles and the Mach-E SR AWD failed to make the list with a 205-mile range.
#131 (Tie): Chevrolet Bolt EV (259 Miles)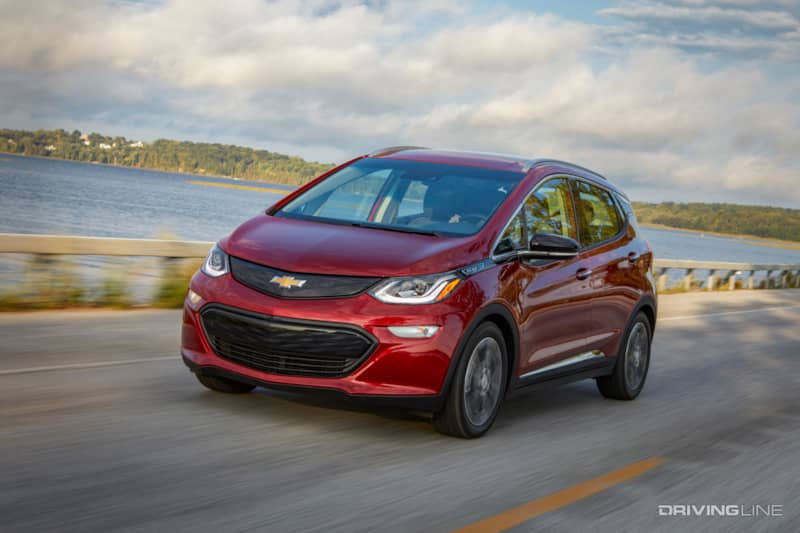 Another domestic that made the cut is Chevrolet's Bolt EV. The compact, yet four-door, Bolt EV is front wheel drive and possesses a 200hp, 266 lb-ft electric motor. Its 259-mile range is narrowly outperformed by the aforementioned Mustang Mach-E RWD California Route 1 and a standard range Tesla Model 3 with RWD. However, it does edge out the standard range Tesla Model X and Volkswagen ID.4 Pro Performance SUV's. Base model 1LT Bolt EV's start at $32,495, making it one of the more affordable options in the current EV market.
More From

Driving Line
Ready to read about the good, the bad, the ugly and the history behind EV's? We cover the things you might not necessarily know about battery electric vehicles 

here

.