Electrolite Solution: EV Muscle Cars' Hard Charging Tesla Plymouth
To paraphrase Michael Corleone in The Godfather Part II, "If history has taught me one thing, it's that you can electrify anything." Electrolite here is proof of that. It's the brainchild of Kevin Erickson and his shop, EV Muscle Cars in Commerce, Colorado. Born from a 1972 Plymouth Satellite, it's now home to a 2016 Tesla S powerplant and driveline. You wouldn't know that from the muscle car's exterior but the nearly noiseless warp-speed acceleration on tap is a dead giveaway.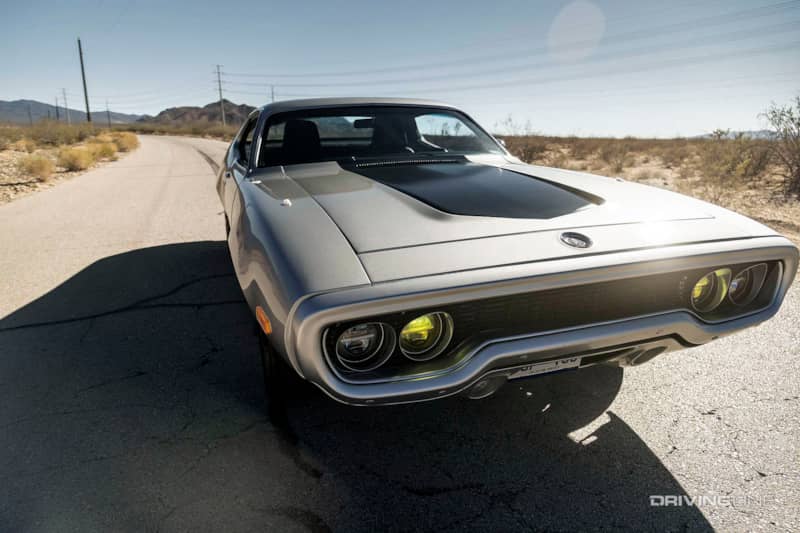 However, that wasn't the original idea for this car. Kevin's first concept involved a twin-turbo Hemi engine, inspired by a childhood spent watching muscle cars on The Dukes of Hazard. But then it occurred to him that going electric would give him gobs of power and torque (without the corresponding gas bill). "Man, I'm happy with just the fact that it works and it's as powerful and reliable as the Tesla itself. I was able to put it in the classic car I prefer. Hot rodding is alive and well," he says. "Any car can become powerful, reliable, daily-drivable, and economical by swapping to EV."
Leading the Charge
Changing over to electric power offered its own challenges, though, and not just from fitting a Tesla S engine and battery into a '72 Satellite body.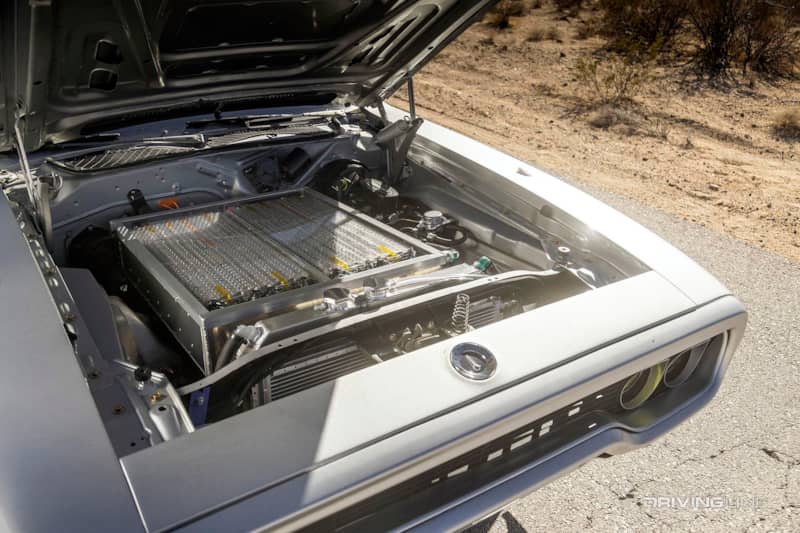 "Instant torque is a major advantage of electric motors and batteries determine how long you get that torque. RPM is not a major limit to EV's. It is often thought that EV's have no top end power, but that is not the whole story," Kevin explains. "When you apply full throttle, peak torque is delivered instantaneously. Peak torque happens at peak current, and peak current will cause the voltage to sag in the batteries. Current must then be reduced to protect the batteries, causing torque to also be reduced. The duration of peak torque in my case is approximately four seconds. I can use four seconds of peak torque off the line, or at 60 mph, or any other speed. A stiffer battery would allow for a longer duration of peak torque, and more area under the power curve." Kevin runs a Model S large rear Sport drive unit powered by a Tesla P100D battery pack. It goes 325 miles on a charge at a MPG-equivalent of 108 eMPG. The mounts to get into the car were custom made in-house.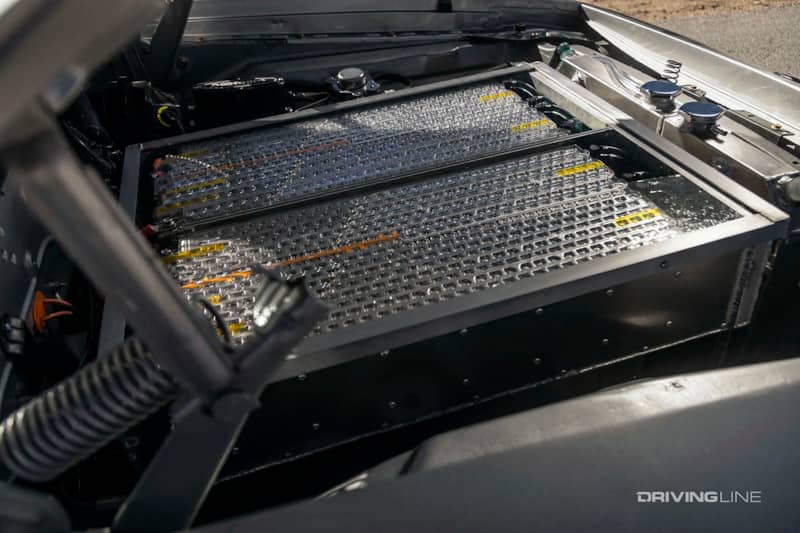 For as much work as getting the old body and new driveline together took, perhaps the greatest challenge was in the thermal management of the batteries; wiring everything up to run as reliably as it would in a Tesla. Kevin says, "Electrolite has a fully automatic liquid-cooled thermal management system using CAN bus temp sensors, Racepack Smartwire PDU, Orion BMS, and custom programming. The battery is heated above 11 degrees C before charging, or regen, and maintained between 25 and 35 degrees C for maximum longevity and range. It's heated to 45 degrees C for Race mode."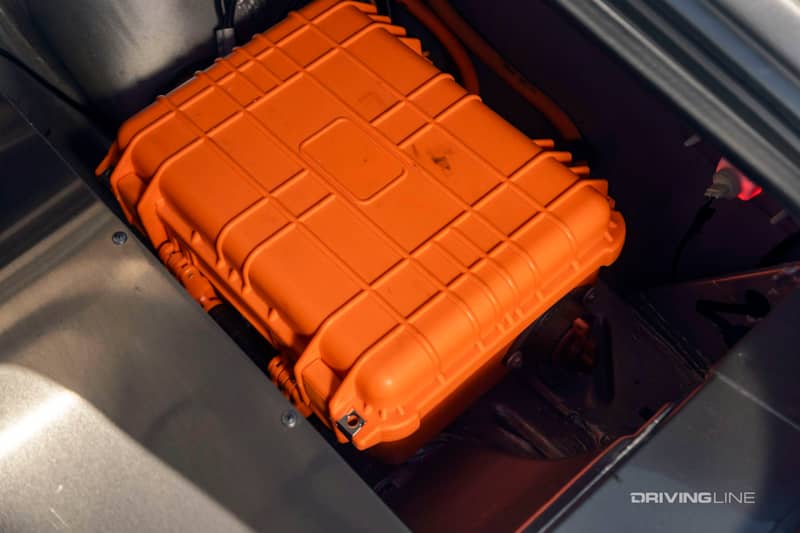 Automatic operation will run the radiator bypass valve, heater, A/C compressor and chiller, and fans to maintain the programmed temperature ranges. A/C chilling allows for DC fast charging to maintain high charge current.
Tesla Coiled
If you're going to shoehorn a Tesla S motor into an old muscle car, leaving the suspension stock makes about as much sense as, well, putting a Tesla S engine into an old muscle car and leaving the suspension stock. Seeing as how Kevin Erickson's first concept called for a twin-turbo Hemi, I'm guessing he already planned on changing over to a more modern shock configuration to match.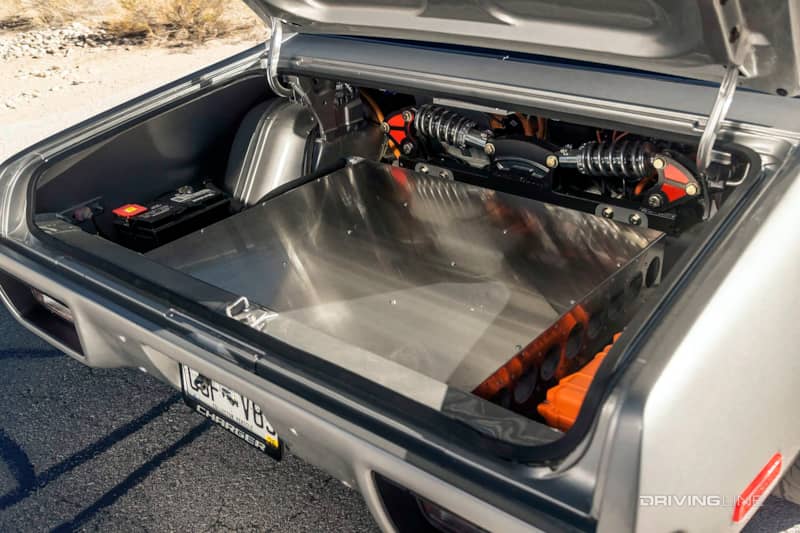 The Plymouth B-body chassis with US Car Tool subframe connectors is the foundation for Electrolite. It also packs Wilwood Drop Spindles and a custom mounted Tesla rear subframe which really helped when installing the motor. EV Muscle Cars also created the inboard cantilever/pushrod rear suspension with double adjustable coilover shocks and all aluminum independent multi-link setup. Up front, his ride received QA1 control arms, Wilwood drop spindles, and Viking double adjustable coilover shocks. The K-member in the front is a modified and reinforced QA1 Coilover conversion with custom mounted EPAS Performance quick ratio electric rack and pinion to boot. All of this adds up to far better handling to match all of that power. "The car is my daily driver and has over 8,000 miles driven since conversion," Kevin tells us. "It is regularly driven hard on mountain passes and keeps up with modern high performance cars such as Corvettes and Porsches. Our family of five plus dog regularly take this car on 80-150 mile drives."
Rolling Out
Kevin upgraded the Plymouth with Tesla axles, American Racing AR924 wheels (19x8.5-inch front, 20x10-inch rear), and Nitto 555 G2 tires all around (275/35R19 front and 305/35R20 rear).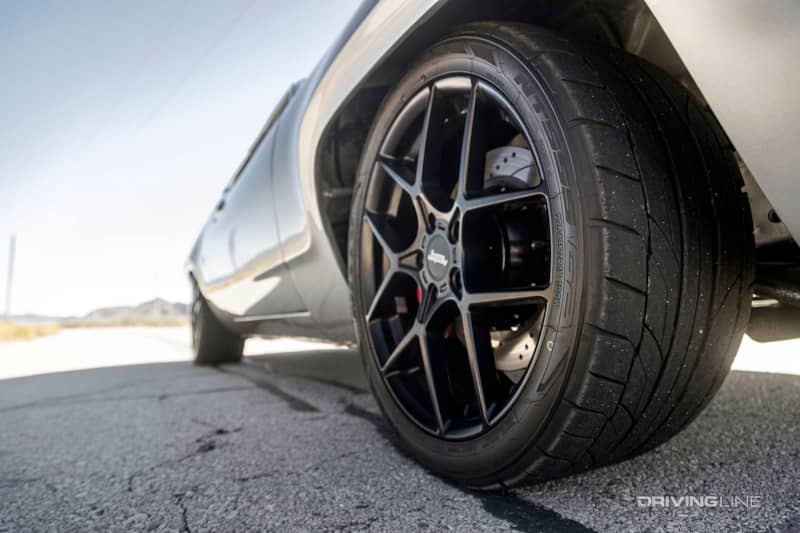 "I really love the design of  the NT555 G2 tires. They have a great look, that's what first grabbed me. Adding to that, when you heat them up a little bit they have great traction as a street tire. I actually have them on all my cars and my wife's car."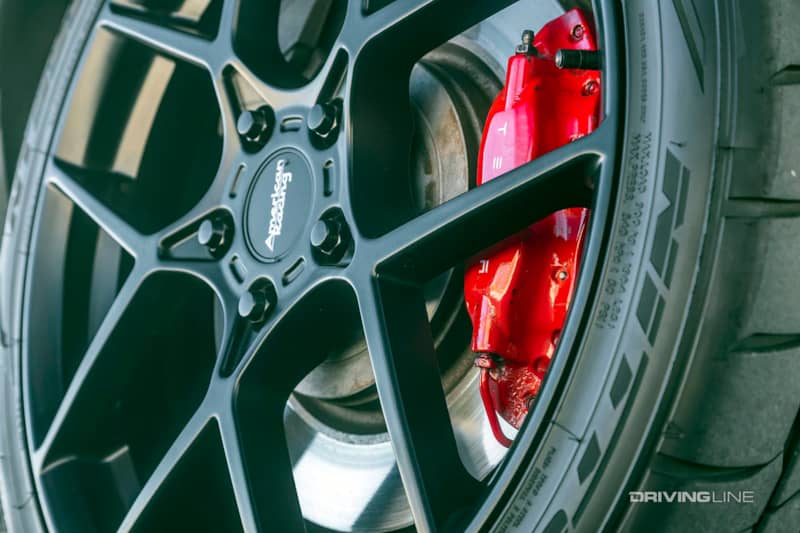 Stopping duty falls to 6-piston Wilwood calipers with forged Superlite with slotted rotors up front and Tesla P100D Ludicrous/Brembo 14.3-inch rotors with electric parking brake calipers at the rear.
Inner Beauty
While the body is pure, classic Plymouth Satellite in Chrysler Bright Silver Metallic paint, the headlights and tails contain LEDs, bringing illumination into the modern era without looking like modern lighting.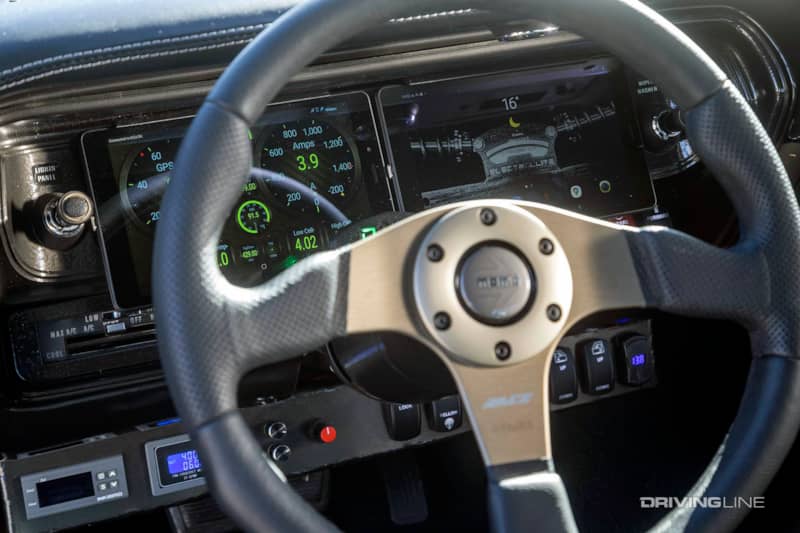 Put yourself in the driver's seat and you'll find all kinds of modern comforts, starting with the Corbeau heated leather Sport seats and Momo "Race" and custom mounted Ididit tilt steering column. The "gauges" are actually dual tablets with multiple pages of customizable data including: GPS speed, current draw, charging current (and regen), State of Charge, and lots more information at your fingertips. "All 96 battery cells can be displayed on one page," Kevin tells us. "The tablets are quick-removable with wireless charging, Bluetooth interface to battery management, rear camera, audio, and WiFi updates." The custom dash also holds a SSV bluetooth amplifier with Carling Rocker sized controller. Kicker 10-inch Hideaway subwoofers, Pioneer/Wetsounds round out the audio system, providing great sound on tap.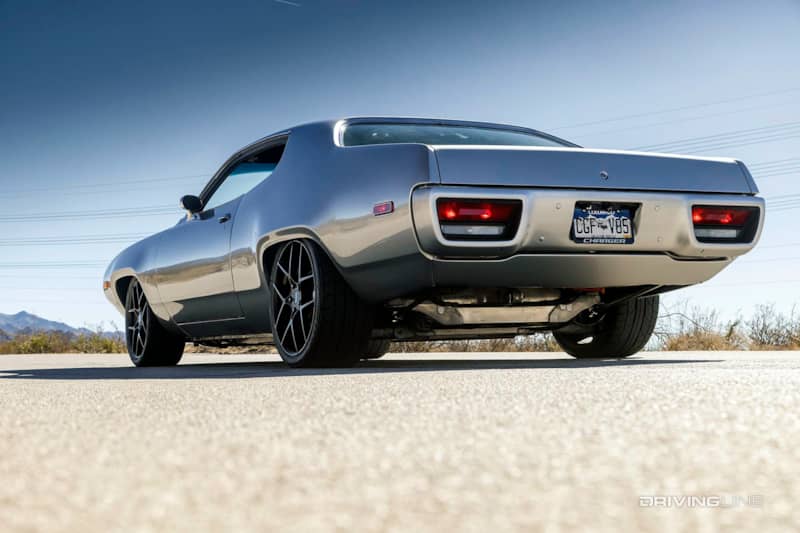 On with the Shows
Since Kevin and his shop finished Electrolite, it's seen its share of shows, too. Among them, SEMA, Holley High Voltage Experience, dozens of local Cars and Coffees, cruises, and EV promotional events. "We are just getting started," Kevin says. "The sky is the limit with power and creativity in future EV builds."