Family Affair: '65 Chevy Impala Restomod by Pro Touring Texas
Story By Mark Masker
Photos By
Your family's car may have been cool, but it wasn't `65 Impala Super Sport cool. Let alone custom `65 Impala Super Sport cool like Nautia65, here. ProTouringTexas.com built it out for Daniel "ShakeRoks" Torres and not only is it a terrific customized classic, it also serves as the family cruiser every chance they get.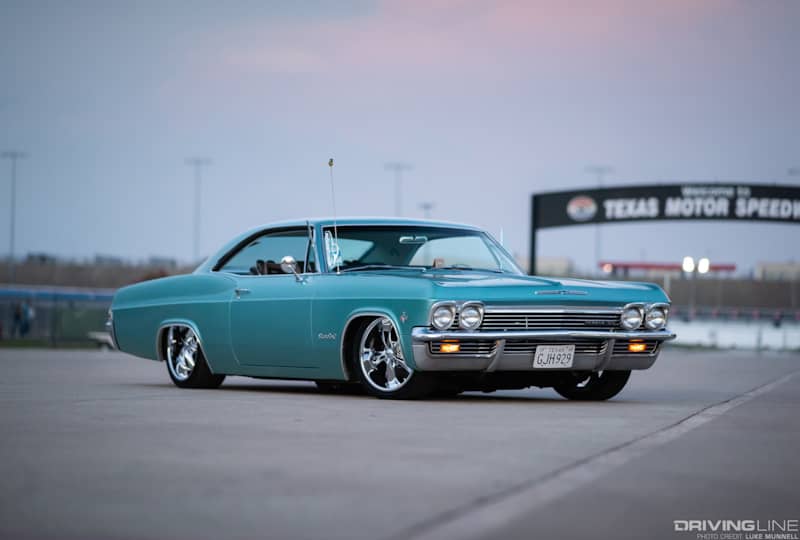 Joy Riding
Now, usually when I say a custom ride doubles as the family car, I mean that it's a high horsepower fun machine first and, oh, yeah, the family can come along, too. In this case? Not so much. "I built it for my wife and kids to enjoy with me," Daniel says. "For family cruising, shows, and driveway car washes."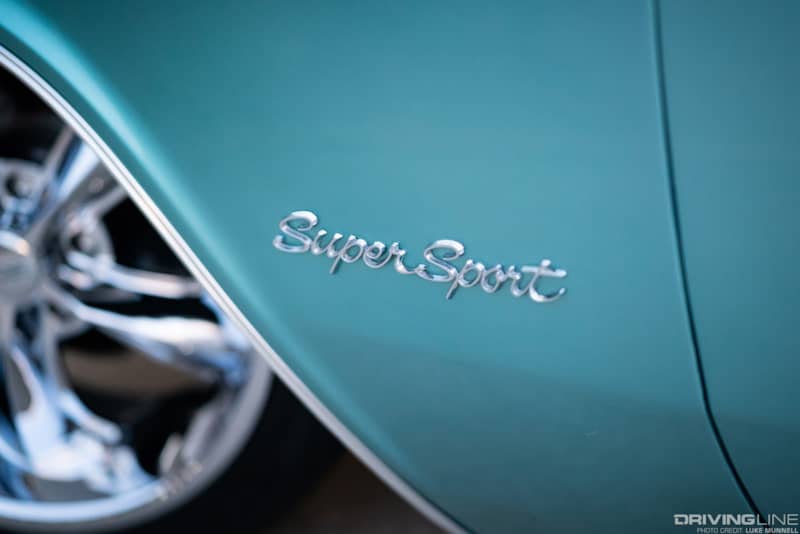 Moreover, the Impala stands out because it's a Super Sport. Way back in December of 1960, Chevy put out a press release announcing the new Impala SS package. While Super Sport usually meant a performance-oriented take on Chevrolet models, in the case of the Impala SS it tended more toward appearance (for the most part). 
When Torres found the car it was fully original and mostly restored. For a straight-up restorer, that would be perfect. But fully stock wasn't on his menu and he didn't waste any time digging in: "The first night I swapped wheels. The next day I had the air ride suspension on the way," he says.
Slam Dancing
That would be a quartet of Slam Specialties airbags mated to the stock control arms. Controlled via Accuair E-Level wireless control, the change gives Daniel Torres push-button adjustability on the fly.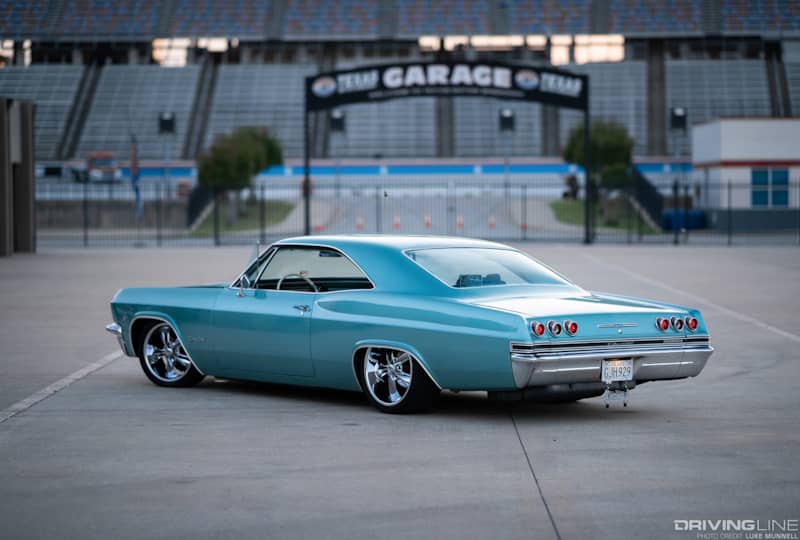 And that's part of what he loves most about this car: the lowered stance (the other part would be the cool paint; more about that in a sec). Both aspects draw plenty of attention wherever the car goes.
Time to Pony Up
Which wouldn't be too far without an engine. And like any working automobile, it has one. Making Nautia65 go falls to the Impala's Chevy L33 5.3L powerplant.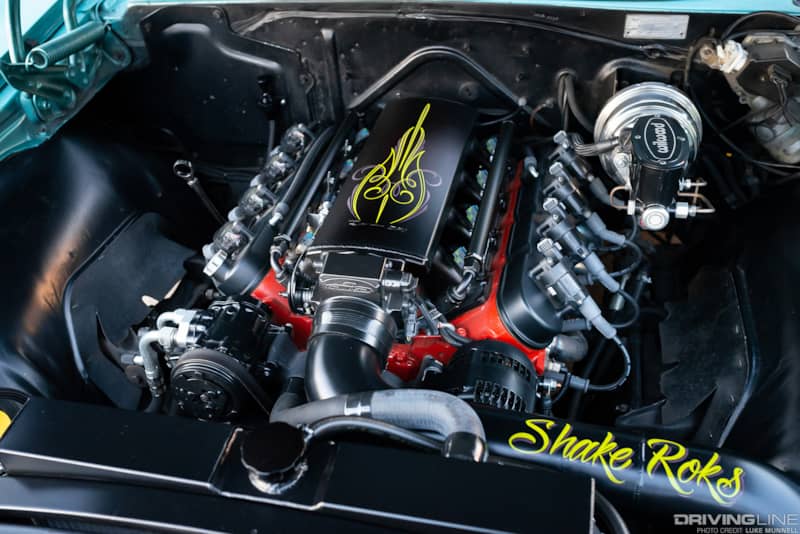 Featuring GM Performance heads and BTR stage 2 camshaft, it also packs Platinum dual springs, Titanium retainers, and Investment cast rockers. A Holley carburetor and intake manifold feed the air/fuel mixture into the engine, where it's lit up by NGK spark plugs. Spent gasses vent by way of ProTouringTexas.com's custom made exhaust system with 3-inch stainless steel headers. Power makes its way to the wheels through a 4L65e transmission set with a Shiftworks upgrade. The Impala makes a claimed 420 horsepower at 5800 RPM. That ain't too shabby for a family car!
Roll-Playing Game
Nautia65 rolls in style courtesy of Chip Foose's Legend wheels (18-inch up front, 20-inch at the rear). CPP disc brakes all around make for much better stopping than the old stock set.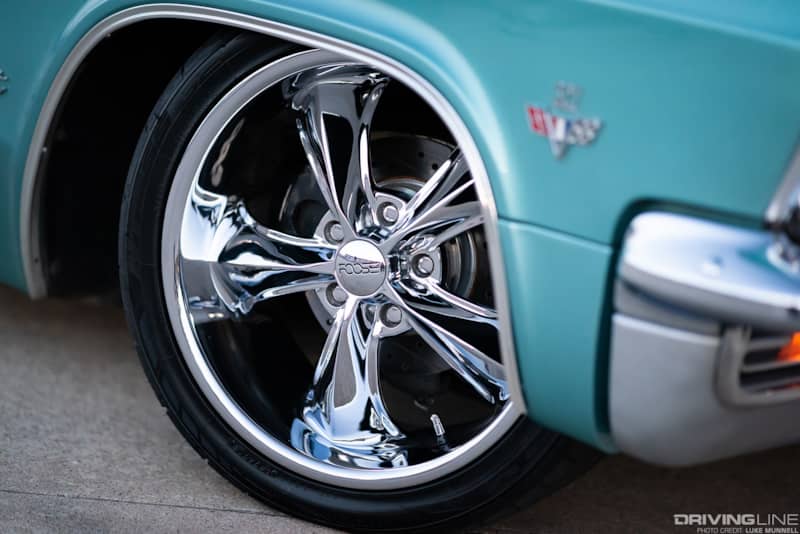 When it came to tires, though, there was only one brand in the running: Nitto. "They are super quiet, smooth riding, and have a great sidewall appearance. All of my vehicles are on Nitto Tires!" In this instance, Daniel chose 18-inch NT555 G2 rubber up front and 20-inch G2s for the back. The large tapered blocks keep his Impala firmly planted no matter what and the circumferential grooves whisk water away when things get wet. All of which make the tires perfect for summer driving. 
A Christmas Story
For as much upgrading went into the performance, this project was never about sacrificing the look of a `65 Impala. Daniel retained the stock bodywork while bringing new colorization to bear on it.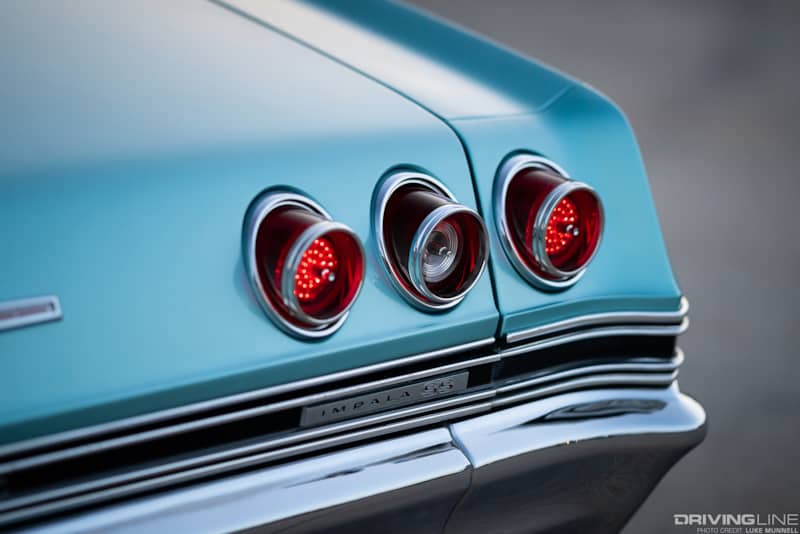 In its current life this sweet machine wears a cool coat of Artesian Turquoise paint. Remember a few paragraphs back when we talked about how the lowered stance and the paint were Daniel's favorite parts of the car? One reason he loves the paint so much is because of his awesome wife, "The pinstriping was a surprise Christmas gift from my wife, Sherri, that I wasn't expecting."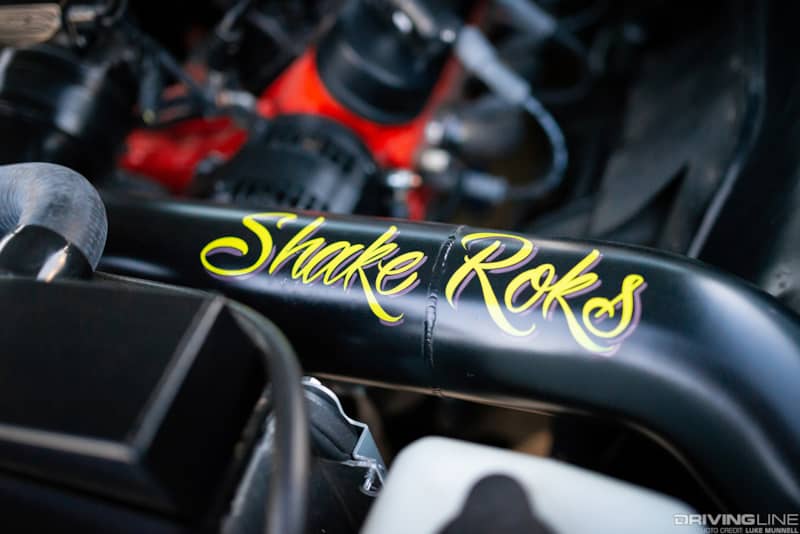 I don't know how she managed to sneak that passed her husband, but thanks to her resourcefulness and the creative talent of Lokey Calderon (IG: @Lokey_Art), Daniel got one of the best Christmas presents since Ralphie's Red Ryder BB gun.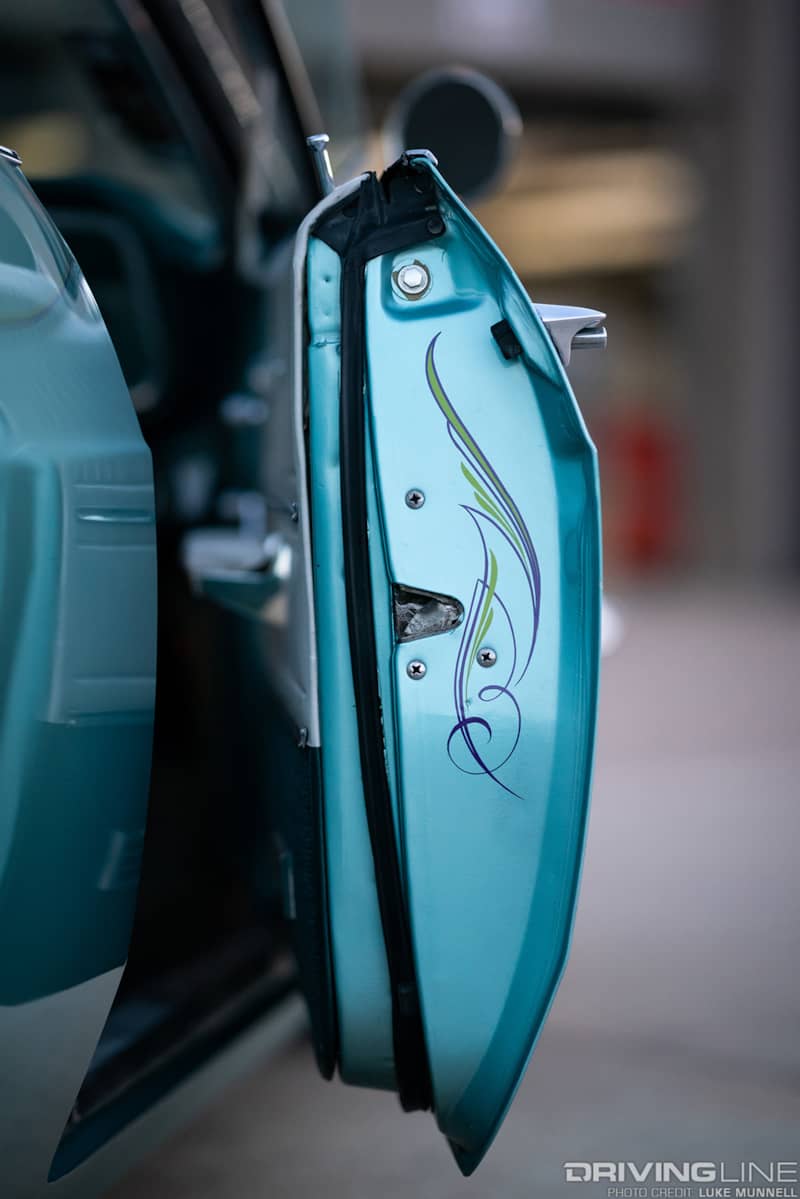 Internal Affairs
Just like with the bodywork, retaining the look and feel of a classic Impala was imperative for the inside. "I really wanted to keep the interior as stock as possible," Daniel says.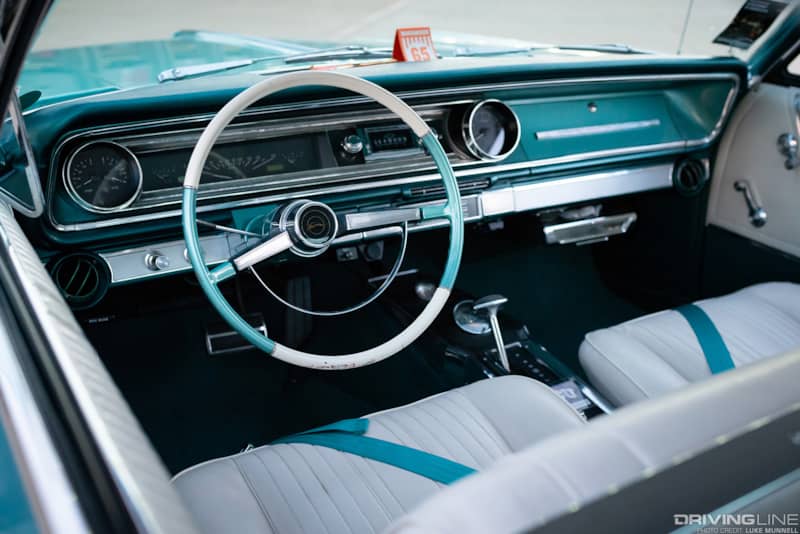 "But I do carry Recaro car seats for my two sons who enjoy cruising and cars every chance we get." Which isn't to say the inside didn't get upgrades; they're just strategically placed and/or camo'ed to look classic. ProTouringTexas.com swapped in Dakota Digital gauges to the dash and gave Nautia65 the modern benefits of a Vintage Air system, Vlair Compressors, and RetroSound Audio.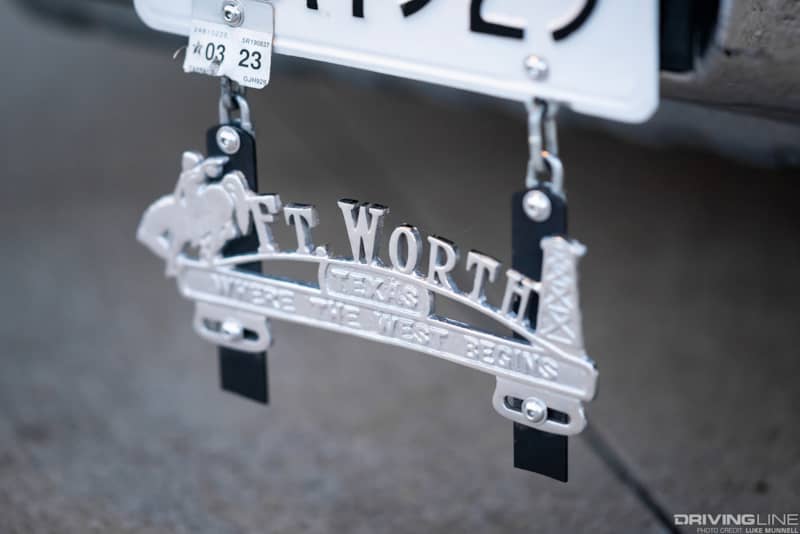 Starting 'em Young
All told it took two years to bring the Impala to fully realized custom glory. Not only does the car provide a great opportunity for family bonding and getting the young `uns started on a lifetime of enjoyment, it also taught Daniel a thing or two along the way.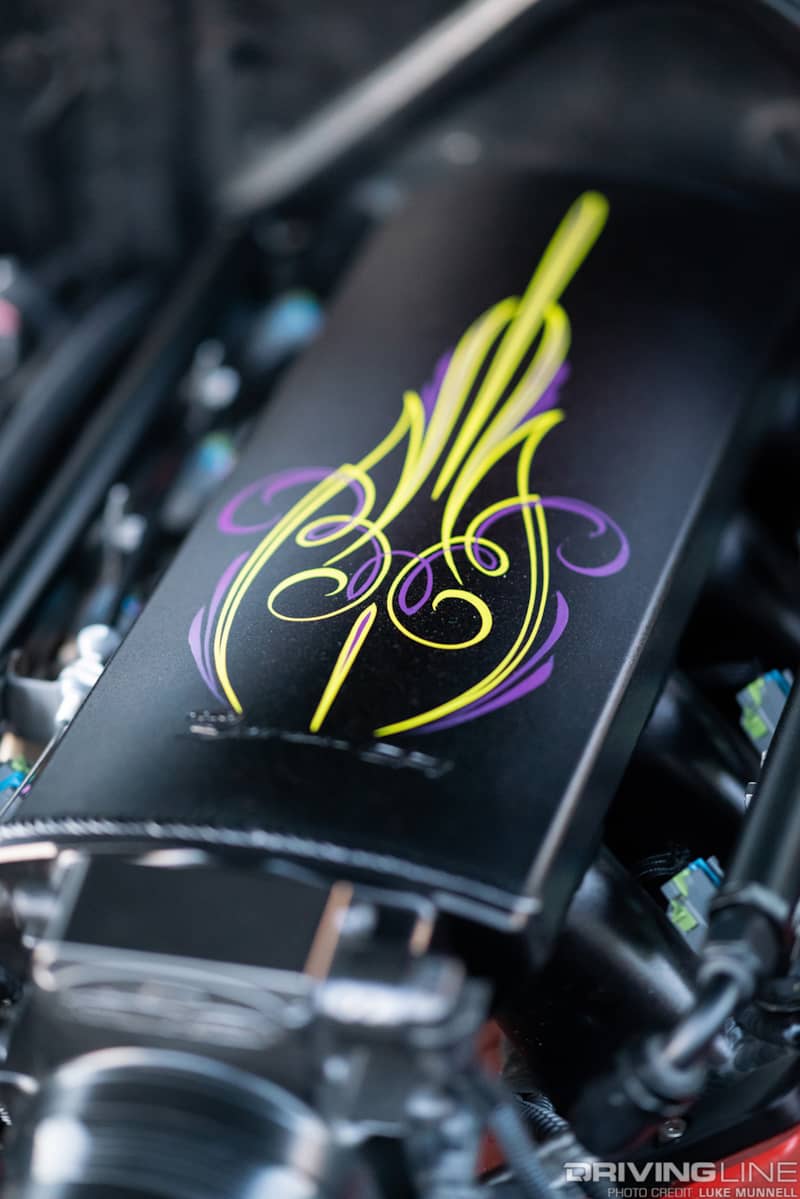 "Doing it over again, I would have to say I'd make the LS swap first before everything else. But the service and knowledge from the guys at Pro Touring Texas removed all of my headaches with the carbureted small block." They also made an extremely cool family cruiser in the process.