Performance & Personality: This Bagged Gen 5 Camaro SS is the Sweet Spot of Modern Muscle
It's not easy out there for car enthusiasts these days, especially those without big budgets to work with. With formerly cheap cars of the '80s and '90s becoming harder to find and sought after by collectors, and the ballooning MSRPs of newer performance cars, there aren't nearly as many easy options as there once were.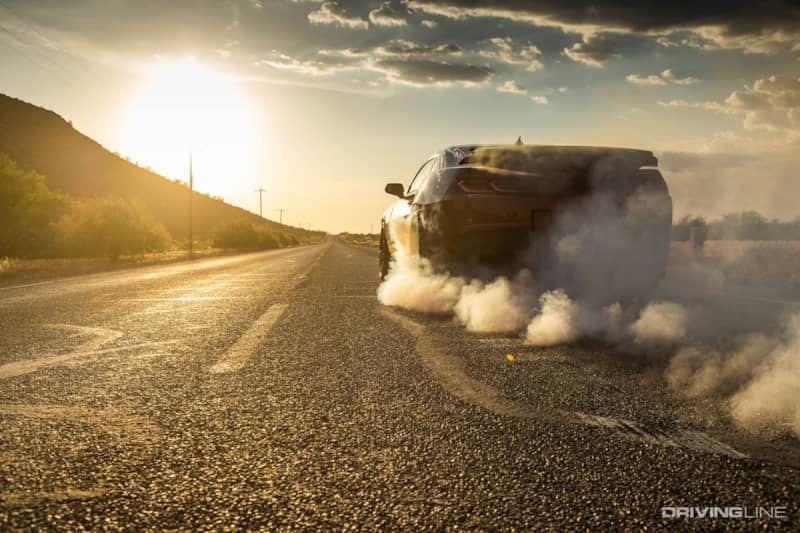 Thankfully they're still a few options out there that with a nice balance of affordability, performance and aftermarket support. And right now, the fifth-generation Chevrolet Camaro SS is a car that does all of that.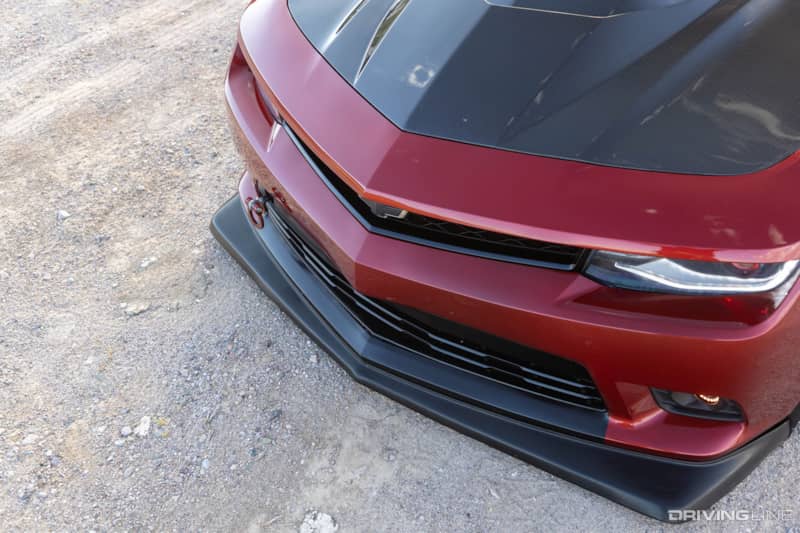 The Attainable Dream
Sold between 2010 and 2015, the 5th gen Camaro has all the makings of a great platform for budget-minded fans of modern muscle cars. It's old enough to have dropped in price substantially but not old enough to have fallen into serious disrepair. And it's also still too new to become a collector car.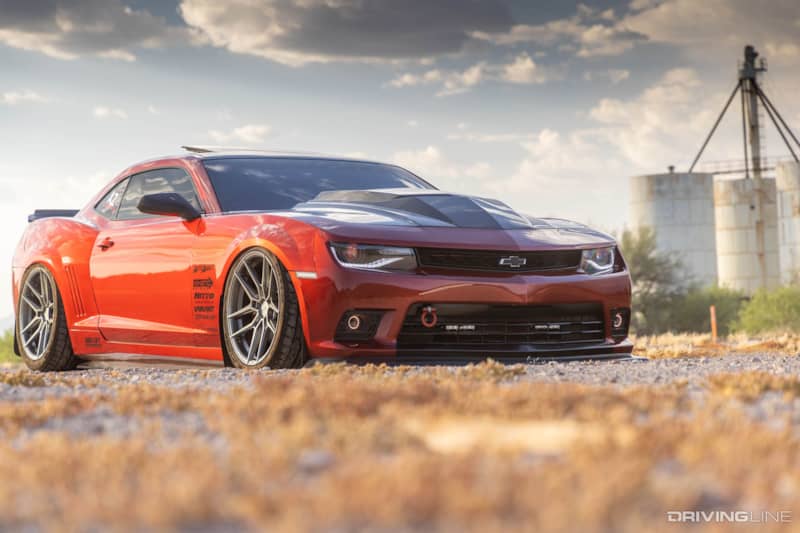 It also has a vast aftermarket behind it, allowing owners to put their own touch on this 2010s muscle machine. 
That brings us to Arizona's Brendan Long, better known by his online handle: "AZCamaro," and Nitto Pit Crew member. Brendan's love affair with the fifth gen Camaro started back in 2011 when as a 15-year old kid he spotted a group of the then-new Camaros cruising the streets of Branson, Missouri while on a family vacation.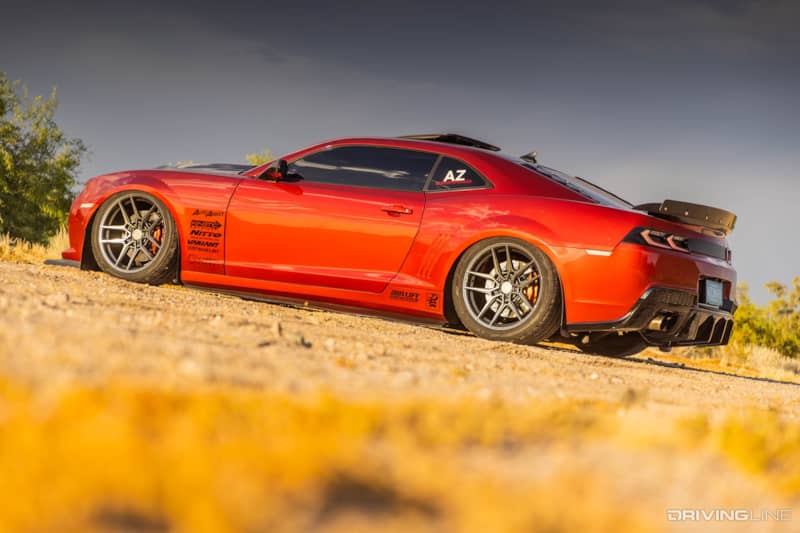 From that point on, Brendan told himself (and others) that he'd some day have a fifth-gen Camaro of his own. Fast forward to 2018 and that dream became a reality, with Brendan becoming the owner of a 2014 Camaro 2SS.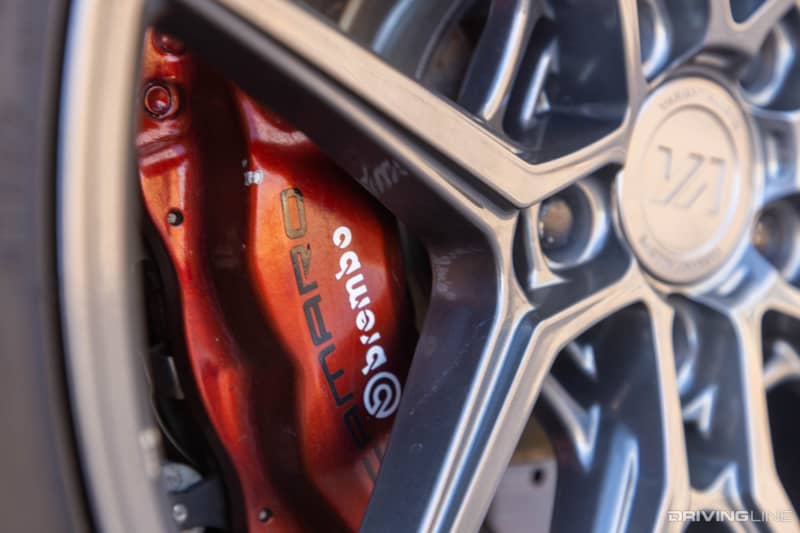 When it released, the fifth-generation Camaro was famous for its concept-car-grade styling, and the first thing you notice about Brendan's car is how he's accentuated that wide and low stance with some choice suspension and wheel upgrades.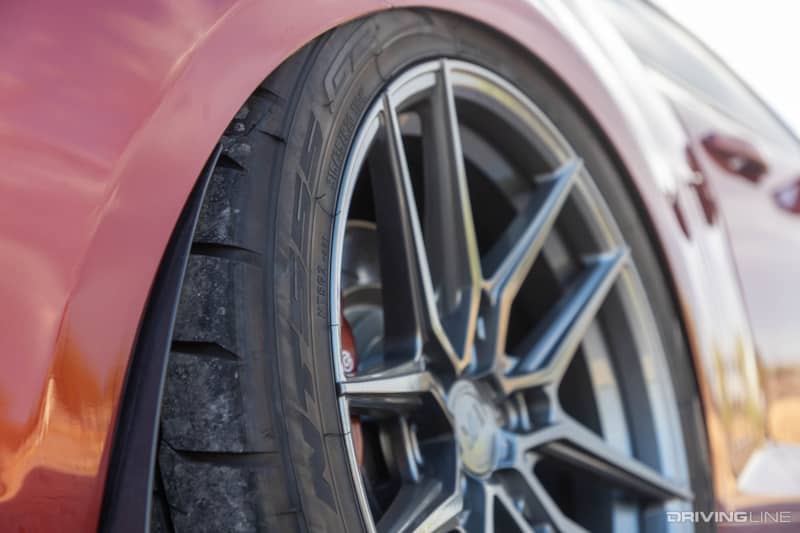 Muscle Stance
To get the Camaro kissing the deck, he's fitted AirLift suspension, which can of course bring the Camaro up to a more livable ride height for the daily commute (or the occasional burnout session).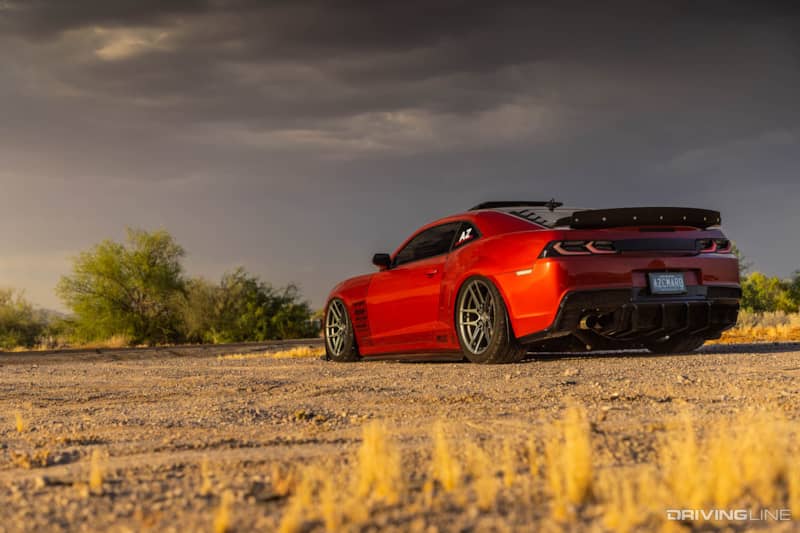 The other big part of the Camaro's stance are the wheels and tire combo, a set of 20" staggered Variant Helium forged wheels with Nitto NT555 G2 tires.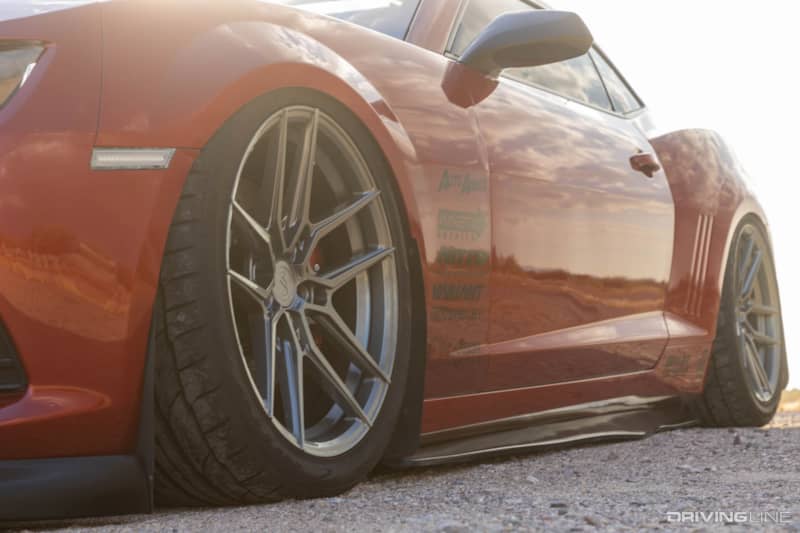 The NT555 G2 tires are sized 285/35R20 in the front and 315/35R20 in the rear, and easily handle any kind of driving Brendan does — all with plenty of grip for backroad adventures and lots of traction for the Camaro's big V8.
To this point, power upgrades have been fairly minimal, with an a AirAid carbon fiber intake system, long tube headers and a custom exhaust system to help the 6.2L V8 breathe. The 6L80-E automatic transmission has also been tuned for improved performance.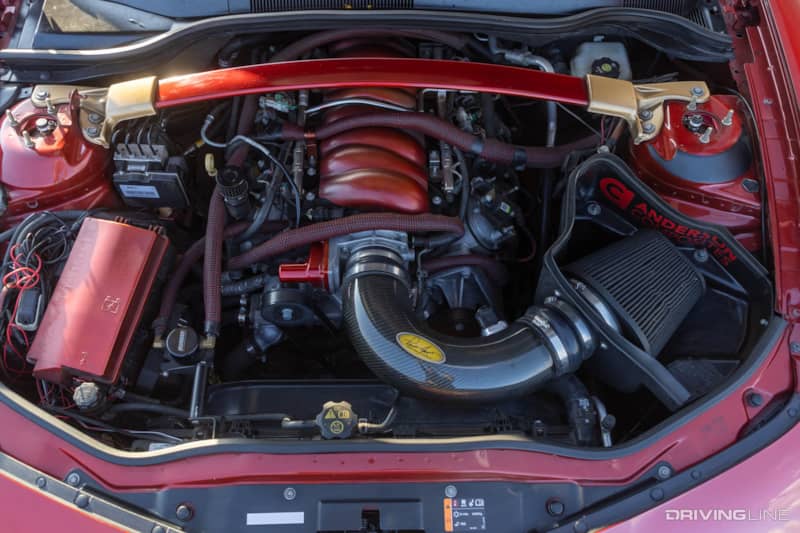 There are other modifications too, including an aggressive carbon fiber cowl hood Ikon Motorsports side skits and front splitter, and even an under-car lighting system to set everything off.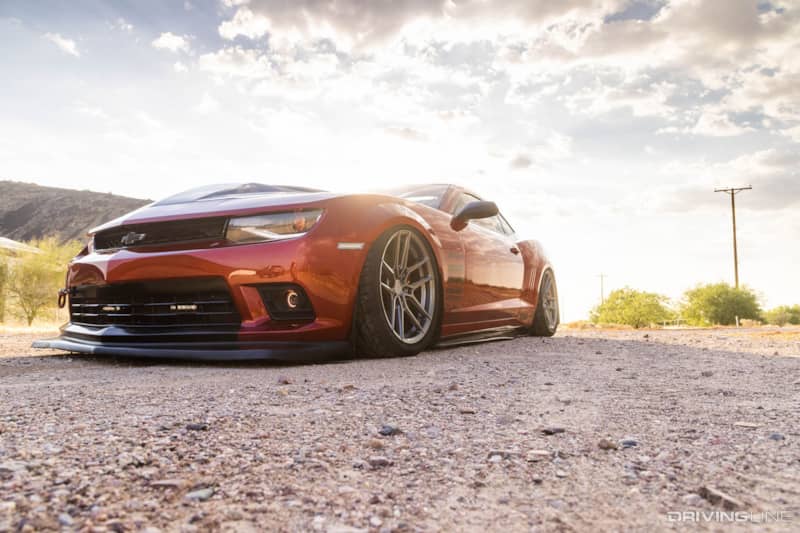 Inside, Brendan has replaced the factory seats with a set of Braum Racing buckets with four-point harnesses, installed a carbon fiber steering wheel, deleted the rear seat and added color-matched door panels and an RBG starlight headliner to further set the cabin off.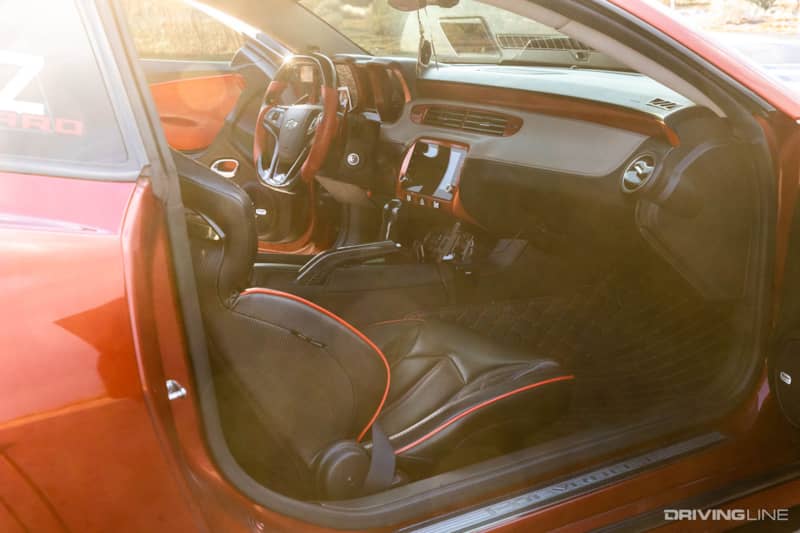 Just Getting Started
Though Brendan has gotten the car to look the way he wants, he tells us there's still lots to do on the performance side of things.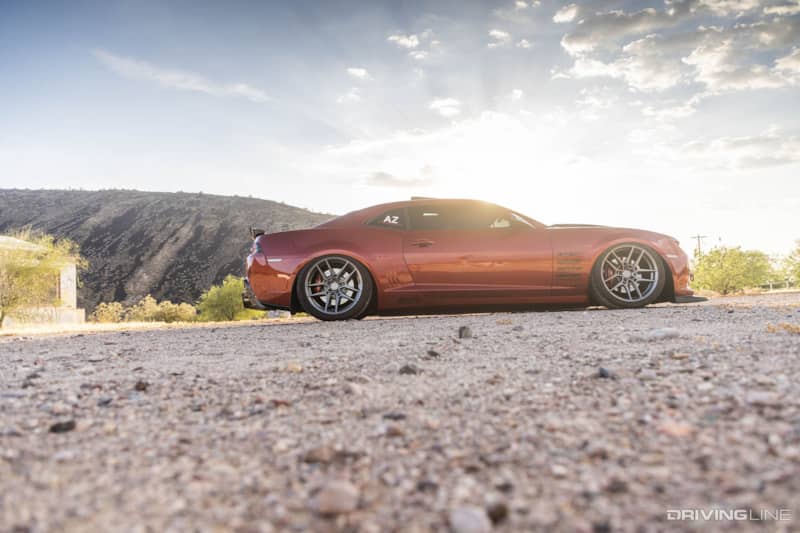 With 166,000 miles now on the original engine, an engine rebuild and refresh is coming up next - and while he has the motor apart he wants to do the cam upgrade and headwork that truly brings the GM V8 to life.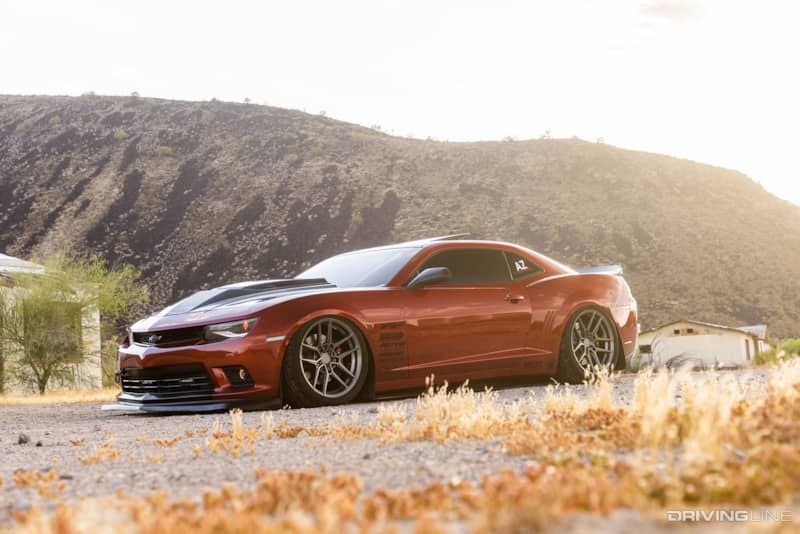 And that's the great thing about this era of Camaro. Whether you are going for looks, speed, fun - or a combination of all three, the fifth gen Camaro is a car that allows you to do it all on a realistic budget.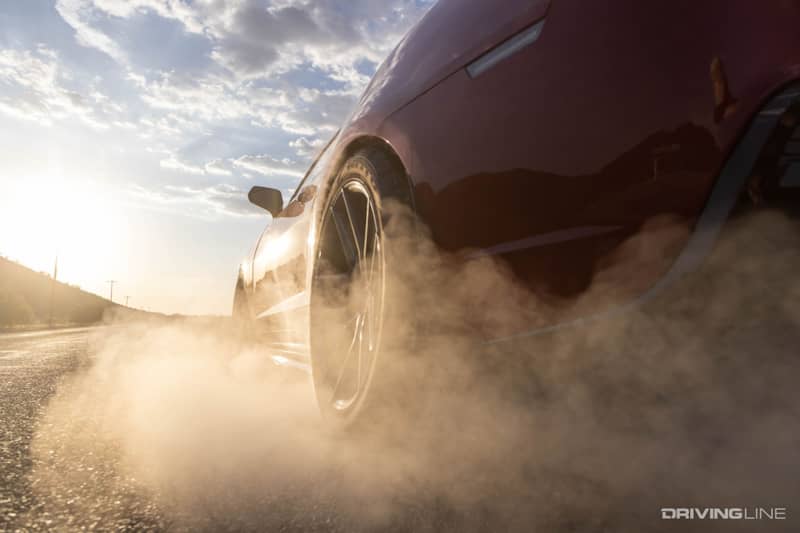 Brendan's already done a lot with his - and there's plenty more to come.
More From

Driving Line
Looking for more reasons why the fifth-gen Camaro is one of the best project platforms out there right now? Here are a few more.