Family Fun: The 2019 Ford Focus ST Wagon We Can't Have in the USA
When Ford debuted the newest European market Focus ST a few months back, it was a bittersweet moment for enthusiasts in the U.S. The new ST looked like a significant improvement over the old car, with more power, a more modern interior and countless other improvements, but because of Ford's decision to stop selling small cars in the U.S., the new ST won't be coming stateside.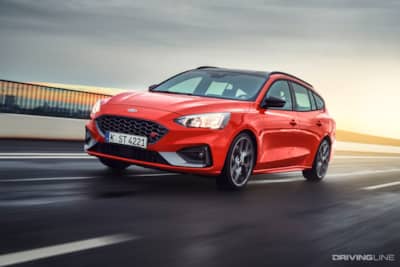 Now Ford has gone ahead and twisted the knife with the debut of the new Focus ST Wagon for the European market. Developed by the Ford Performance team, the ST Wagon includes all of the high performance goodies of the ST hatchback in the ultra-practical station wagon body style.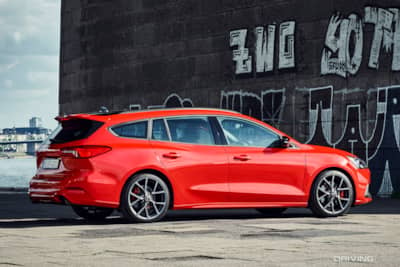 The ST treatment includes a 280hp 2.3 liter EcoBoost four-cylinder engine, the choice of a a seven-speed automatic or six-speed manual with automatic rev matching, and an electronically controlled limited slip front diff. A 2.0L diesel engine is also available.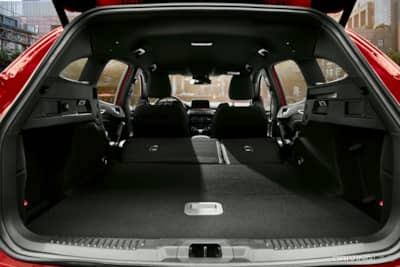 Elsewhere, the Focus ST Wagon naturally enjoys significantly improved cargo space when compared with the hatchback version. We have to say the overall look may be even better proportioned than the hatch, and that's not just because we love wagons.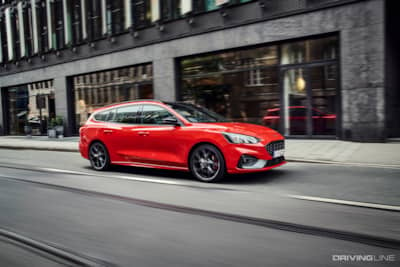 At any rate, there's no reason to get too excited about this because the chances of  the Focus ST Wagon ever coming to America are slimmer than regular ST making a comeback. Here in the U.S., Ford will be happy to sell you an ST-badged crossover for family duties, but we'd much prefer this.
Want to get jealous and see more cars we can't have? Read this list of forbidden JDM machines.