First Drive: 10 Things You Should Know About the New Chevy Colorado ZR2
When it comes to off-road oriented midsized trucks, there are few new options. For years, the Toyota Tacoma has ruled the roost with its TRD Off-Road and TRD Pro variations. This is largely due to the selectable rear locker, excellent ground clearance, and trail-ready suspension packages with the aforementioned Tacoma platforms. Thankfully, there is a new player in town: the 2017 Chevy Colorado ZR2.
If you're familiar with the Chevy Colorado, and its S-10 predecessor, you might think the ZR2 is just another shock-and-sticker package. While the ZR2 badging carries over, there's never been a Colorado (or S-10) equipped with such a dynamic assortment of off-road goodies. For starters, the ZR2 is 3.5 inches wider and rides 2 inches taller than a standard Colorado. Beyond the girth increase, the truck received front and rear selectable lockers, rocker guards, a unique high-clearance front bumper and shock technology derived from F-1 race cars (more on that later).
To get a closer look, we hopped a flight to Gateway, Colorado, and got behind the wheel of both the diesel and gas versions of the all-new 2017 Chevy Colorado ZR2. While the video above will give you good insight into how it performs, we've broken down the 10 most important takeaways of the new ZR2.
1. Two Lockers!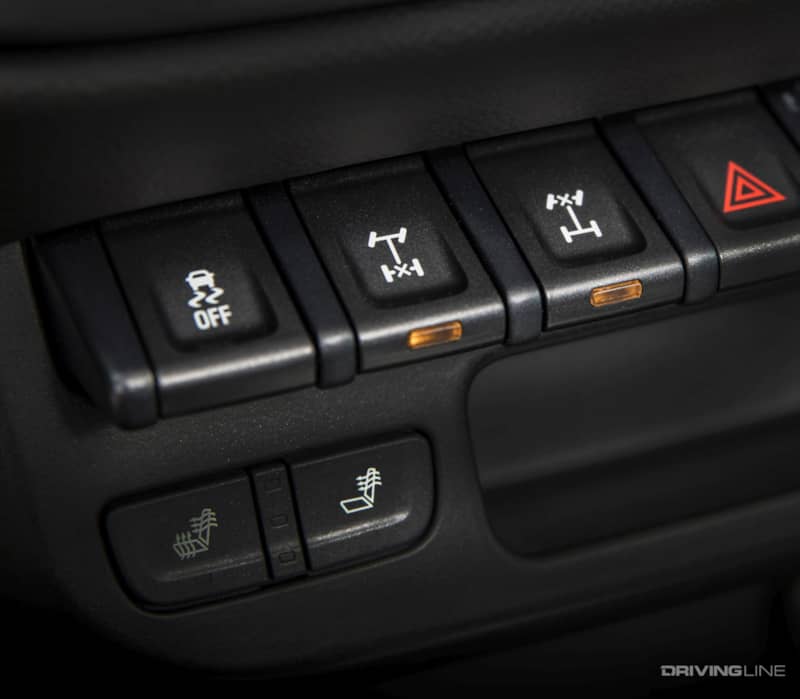 A class-exclusive front and rear locker set makes the Colorado ZR2 a true contender on the trail. After all, what good is a four-wheel drive if you can't send power to all four wheels? While the front locker can only be actuated in four-wheel drive low range, the rear locker can be used in two-wheel drive as well as 4x4 high range.
2. Nannie Defeats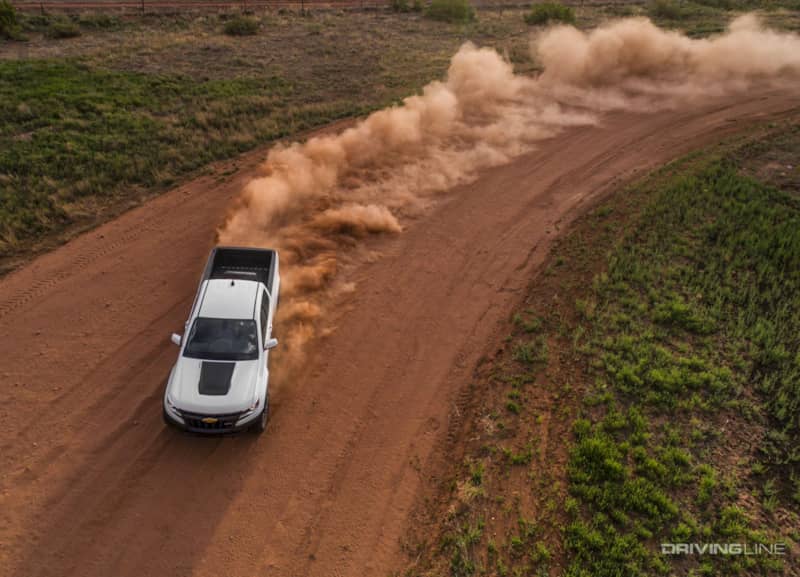 The federal government works with companies like Chevy to ensure it's putting out the safest vehicles it can possibly make. This often equates to electronic nannies that cut power at the worst times off-road. Don't fret! The ZR2 allows you to disable the fun police on the trail so you can actually cut the truck loose.
3. Big Wheelwells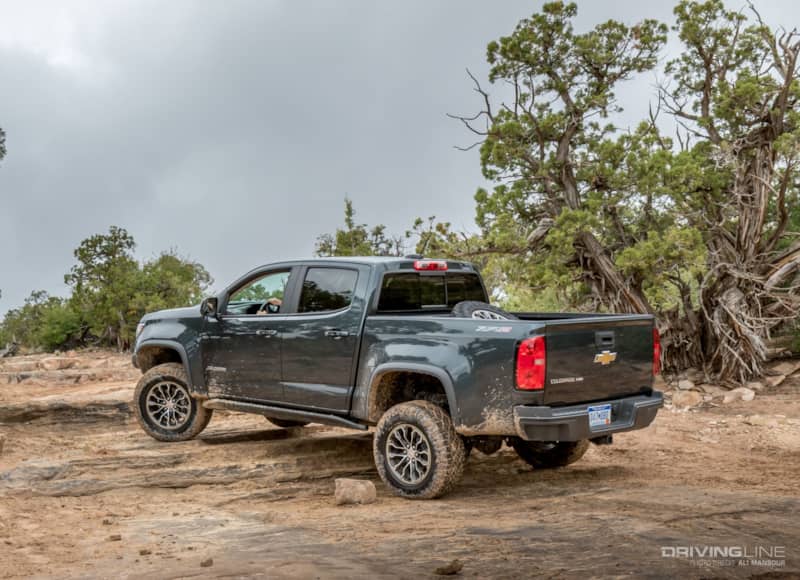 Large wheelwells mean big tires are an easy fit. We're told a 33-inch-tall tire fits nicely, but we would love to see one of these machines on a meaty set of 35x12.50 Nitto Ridge Grapplers. The bigger wheelwells also mean you won't have to lift the truck much to squeeze on taller treads.
4. Real Body Protection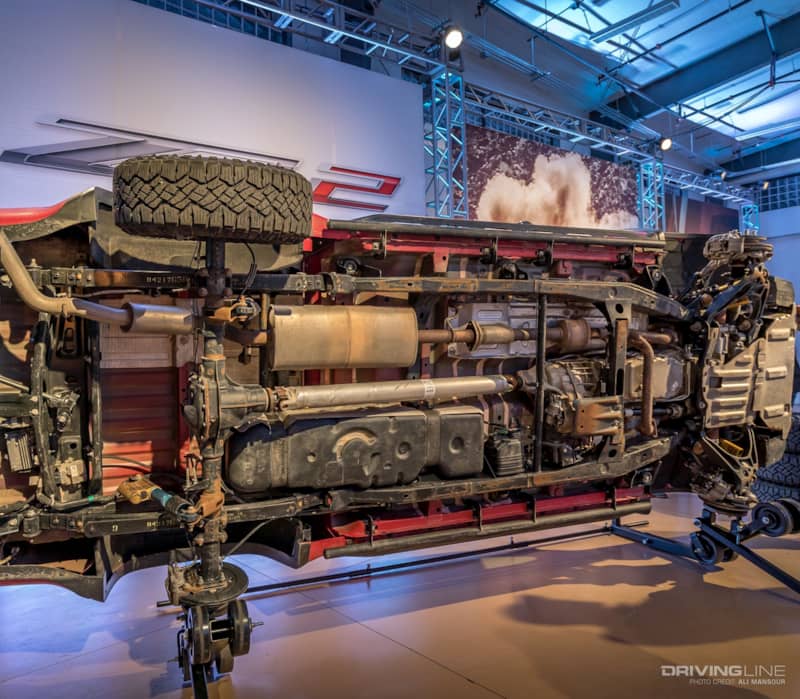 Those aren't step bars below the doors, they're actually rock sliders that have been thoroughly tested. In addition to proper rocker guards, there's an assortment of skidplates below. We'd probably add a few more skids, along with swapping the aluminum driveshaft for a more durable one for the trail. Overall, you're starting off with some solid protection.

5. Trail Tested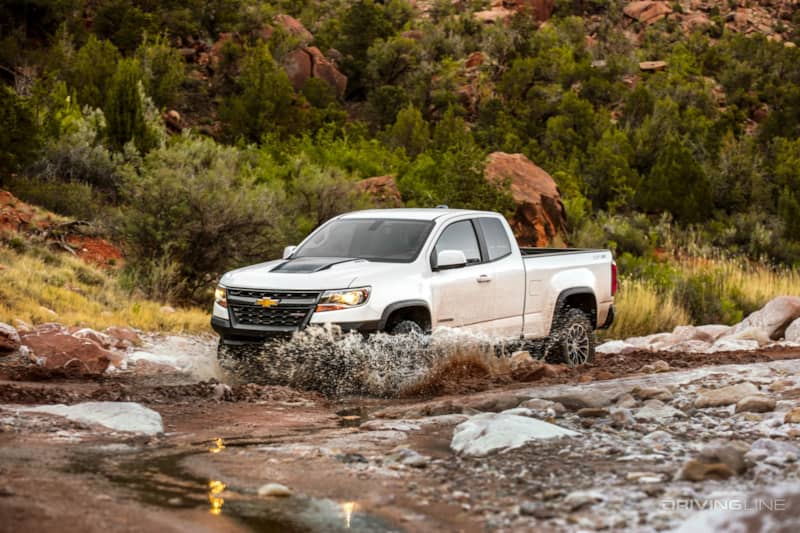 The development team for the ZR2 was serious about making sure this truck was capable on the trail. So, they 'wheeled it all across the country over places such as the Rubicon Trail, Moab and an assortment of trails at Windrock Park in Tennessee. These were just a few of the proving grounds, and much of the information learned on the trail helped them revise things such as the oil pickup for the 3.6L engine.
6. Two Cabs, One Wheelbase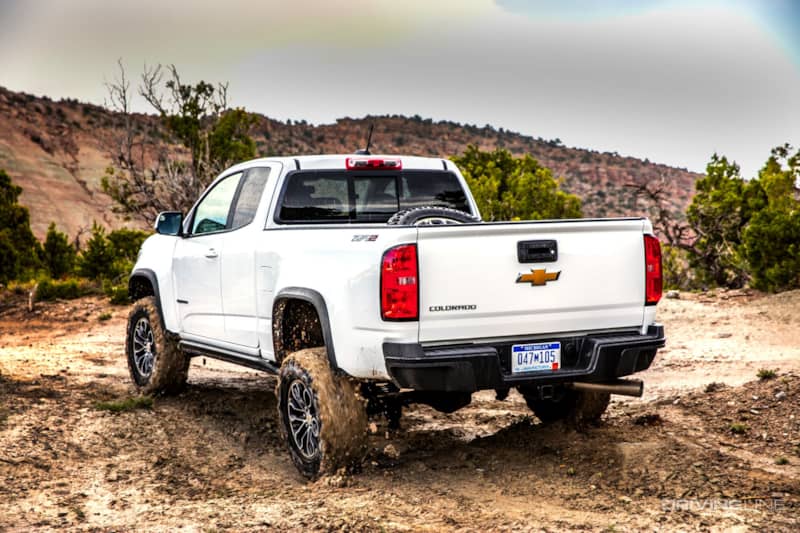 There's only one wheel base available (128.50 inches). So, either decide if you want the longer bed with the extra cab or slightly shorter bed with the double cab.
7. Duramax Diesel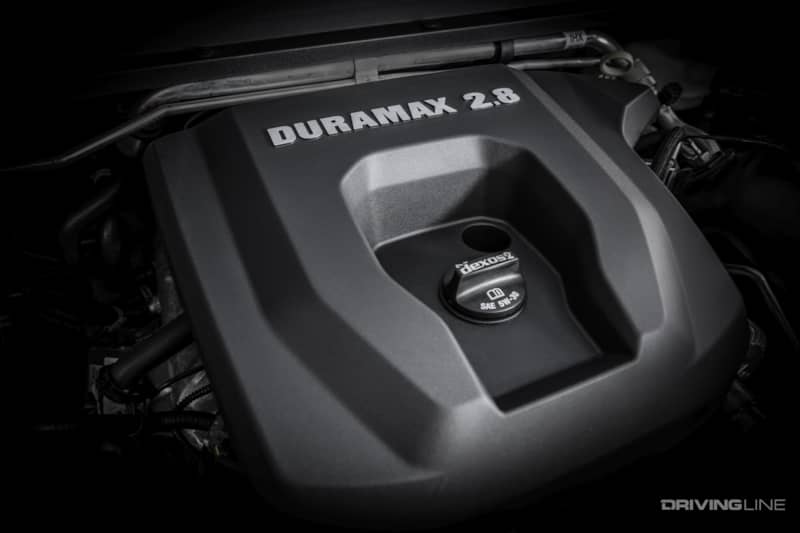 Another segment-exclusive option is the Duramax diesel engine. It's a 2.8L inline-four cylinder that pumps out 186 horsepower and 369 lb-ft of torque. While it doesn't feel as sprightly as the standard 3.6L V6 gasser on-road, the torque-rich engine makes trail 'wheeling a breeze. The 308 horsepower gas V6 will come backed by an eight-speed automatic, while the diesel gets a six-speed auto. 
8. Electronic Steering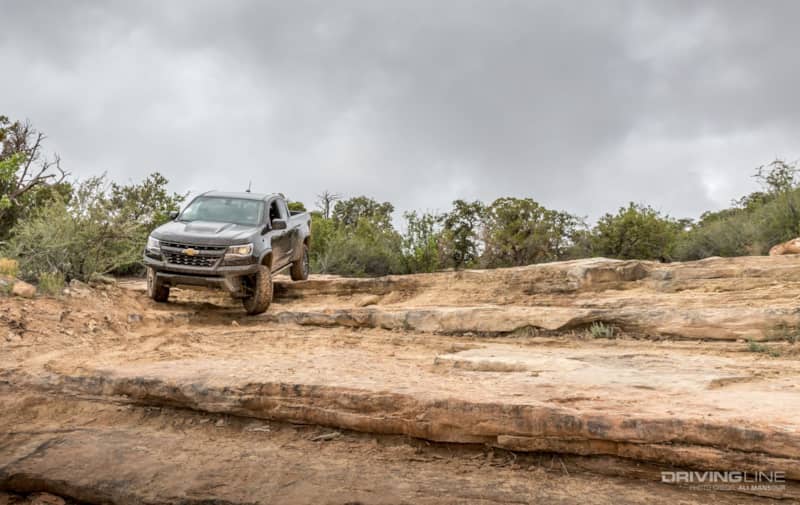 To get the efficiency and horsepower numbers up, Chevy (along with many other auto manufacturers) have moved to an electronic steering system. We were skeptical at first, but we found it to be incredibly responsive on-road and off. Even with the front locker engaged on the trail, we never had to fight the steering.
9. Competitively Priced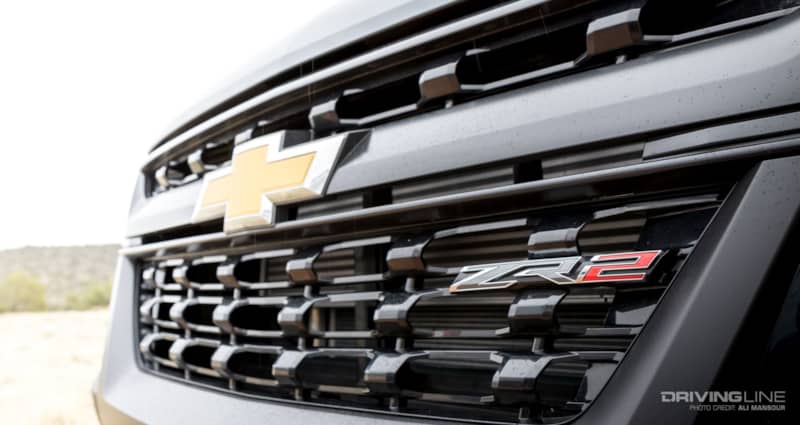 If you're looking at the only other midsized pickup with real off-road chops (Toyota Tacoma TRD Pro), you'll find the starting price ($40,995) of the Colorado ZR2 is only $35 more. Those 35 bills get you standard appointments such as a front selectable locker, navigation and rock sliders.
10. Shockingly Awesome Suspension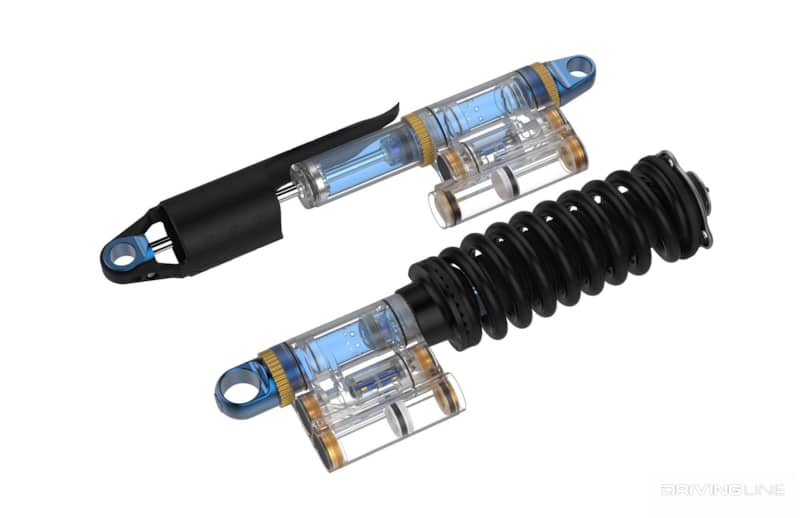 With 8.6 inches of front and 10 inches of rear suspension travel, the ZR2 has good trail legs. More importantly, the Multimatic DSSV shock absorbers are well-tuned. Using a total of three spool valves in lieu of conventional valve shims to control the shock fluid, Chevy was able to place on a more versatile shock to meet both on- and off-road demands. While this suspension technology is more commonly found in high-performance track cars, its use in this platform is brilliant.
Having driven the standard Colorado on-road and off previously, the improvements with the shocks alone are outstanding. On-road, the ride is extremely smooth and controlled. Despite this supple ride over the tarmac, we found the shocks still had plenty of dampening control in the dirt. In fact, we even went airborne a few times with the truck (for testing purposes, of course…) and were surprised at how controlled and effective the shocks were at taking large and small travel events.