How To Level Up And Build The Cheapest Toyota Tacoma 4x4 Truck For Factory Off-Road Fun
The Toyota Tacoma has long dominated mid-size truck sales, and for a period of years had only the ancient Nissan Frontier to contend with after both General Motors and Ford abandoned the market. It's no surprise, then, that legions of loyal buyers have inspired Toyota to produce a wide range of off-road models and 4x4 specific gear for the Tacoma alongside the enormous aftermarket that already serves this popular pickup.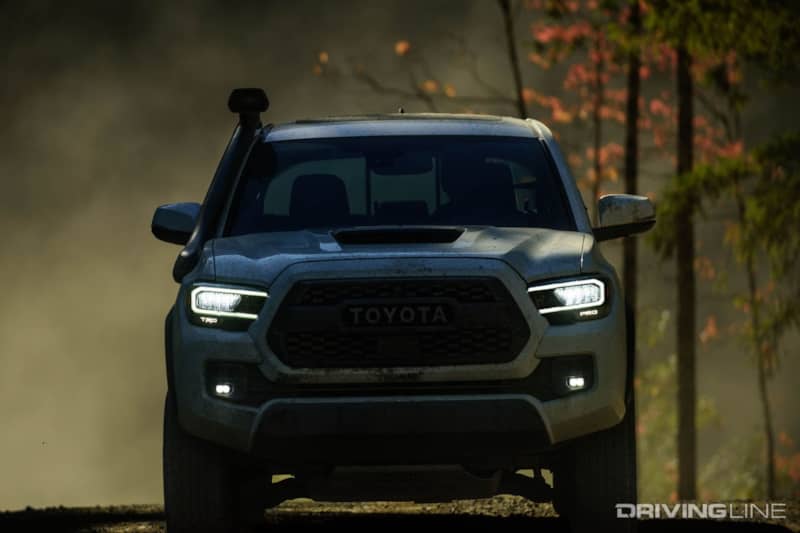 Toyota's TRD Off-Road and TRD Pro versions of the Tacoma are well-respected members of the wheeling community, and these out-of-the-box crawlers feature most of the gear you'd want for a day on the trail. Unfortunately, they don't come cheap—you'll pay $36,296 for the most affordable version of the TRD-branded 4x4, and you'll need to be ok with the four-door crew cab body style, too.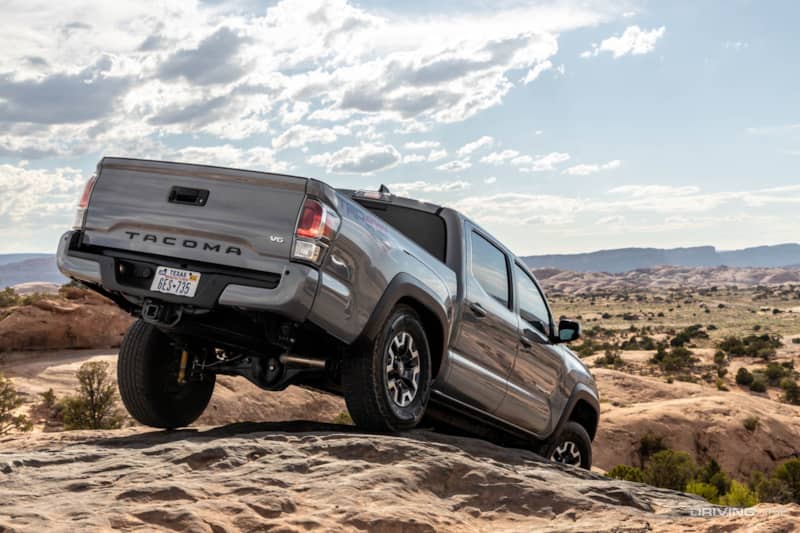 That got us thinking: what is the least expensive way we could build an off-road capable Tacoma using factory Toyota parts? How could we level up the Tacoma without touching the TRD Off-Road's price point?
Here's our stab at a budget-friendly Taco that still carries a full warranty from the mothership.
Humble Beginnings, Mixed Results
The most inexpensive foundation for any Tacoma off-roader is the Access Cab model with a six-foot bed in SR trim. This truck features a small set of rear-hinged half-doors that provide entry to a modest second row of accommodations, and when paired with the Toyota's entry-level four-cylinder engine and four-wheel drive, it retails for $29,225.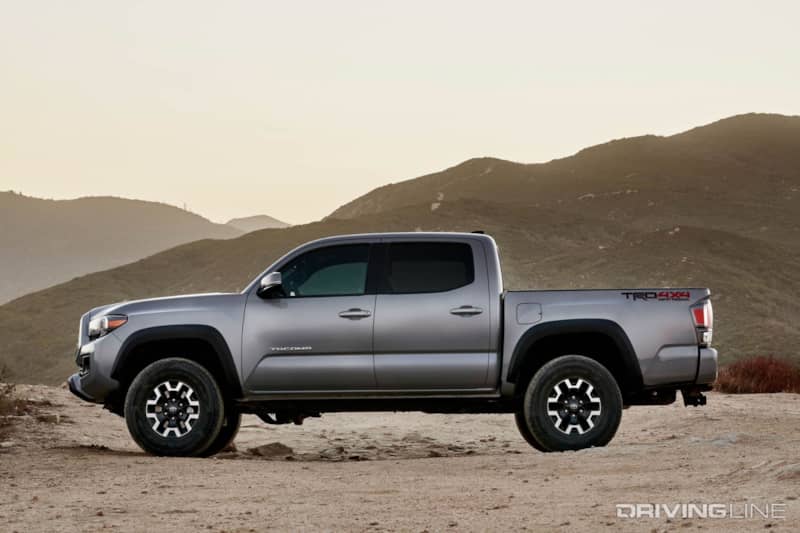 That doesn't give us a lot of breathing room between the TRD Tacoma and our on-the-cheap build—just $5,000 to stuff in as many goodies as possible. To do so, we're going to need to hit the TRD parts catalog, as the only off-road oriented components available at build time are a set of TRD 16-inch beadlock rims, which cost $1,036 (which we declined to add to our build, since they don't come with AT tires).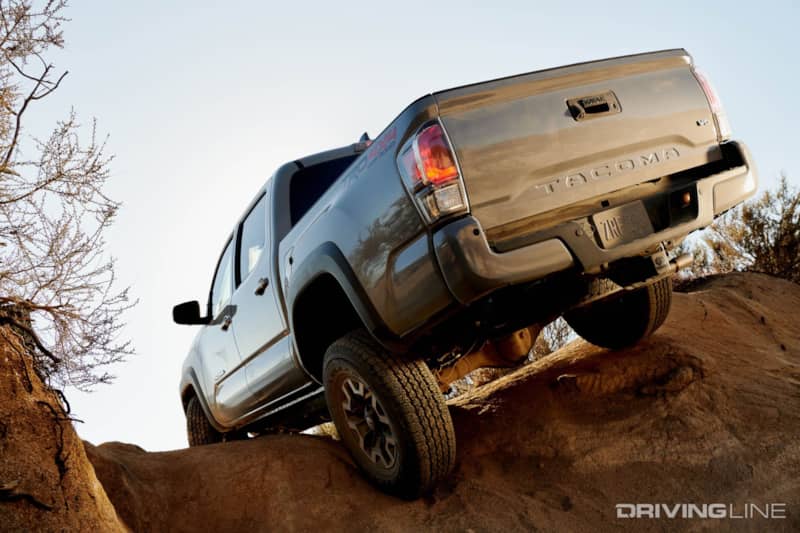 Here's where things get interesting. You can purchase the same FOX internal bypass shocks and struts found on the TRD Pro in kit form for just $2,905. Of course, you'll need to add springs to get the full benefit of the setup, which will run you roughly $610. The TRD Pro trim level itself starts at $44k, which means for $32,740 you're undercutting the special model by quite a bit but still benefiting from its hardcore suspension tune.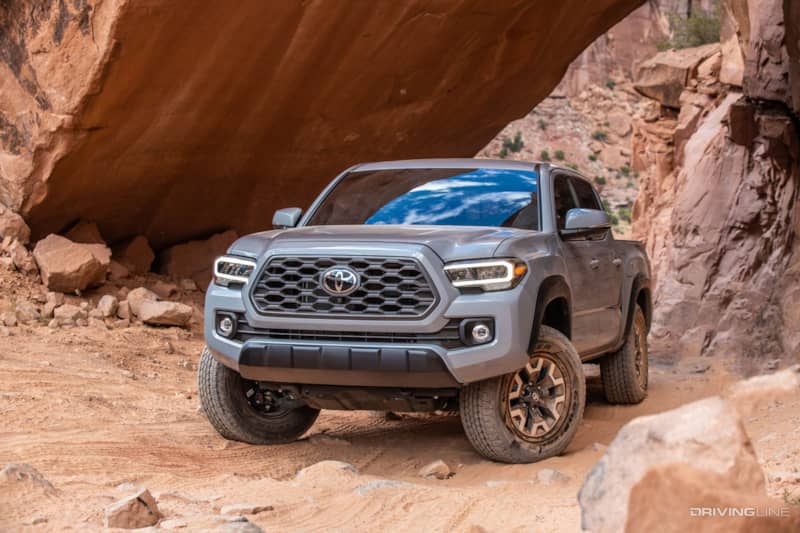 Unfortunately, that's where the upgrade train ends in the TRD online catalog. If you want to snag a few more off-road oriented parts you'll have to switch over to Toyota's online parts center and do a deep search of your own. It's here that we were able to locate a hefty TRD front skid plate ($400), but that's pretty much it. Unlike Ford Performance, which goes all-out in offering a la carte Ranger upgrades both under the hood and for the chassis, TRD is all about aiming you straight at either one of its showroom-ready, pre-selected packages for off-road fun.
Not So Compelling Package
The total cost of our SR trim Tacoma 4x4 came to $33,140, which is about $3,000 less than what the standard TRD Off-Road package has to offer. That being said, our attempt to go cheap with the Taco has left some serious holes in our equipment list, especially when it comes to tires (as the SR features standard, street-oriented all-season light truck rubber).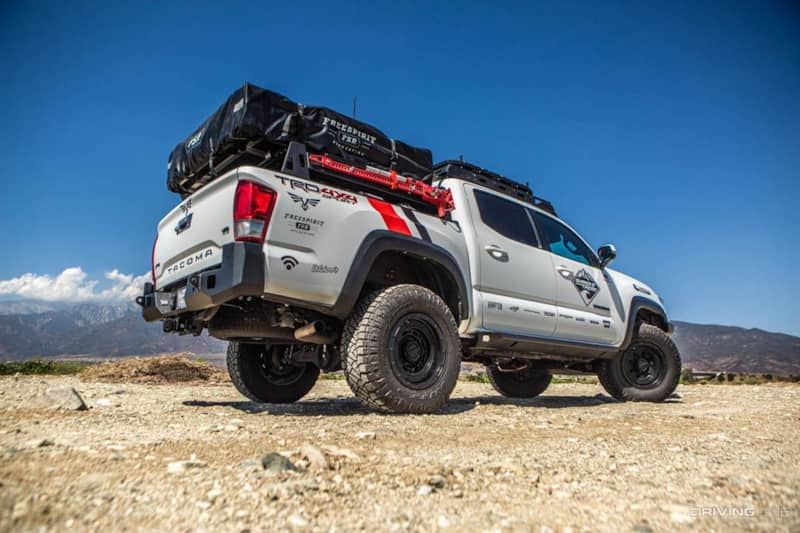 More to the point, the TRD Off-Road trim adds a number of interior comforts that the SR can't match, in addition to featuring a crawl control system and an electronically-locking rear differential. Its Bilstein shocks might not be an upgrade over our build's TRD Pro Fox units, but it does feature decent all terrain rubber right off the showroom floor. The order sheet gets a little weird at times—Access Cab models come exclusively with a six-speed automatic and retail for a few hundred dollars more than the least-expensive four-door Double Cab with a six-speed manual—but all TRD Off-Road trucks also feature a standard 3.5L V6, which introduces a serious boost in horsepower and torque.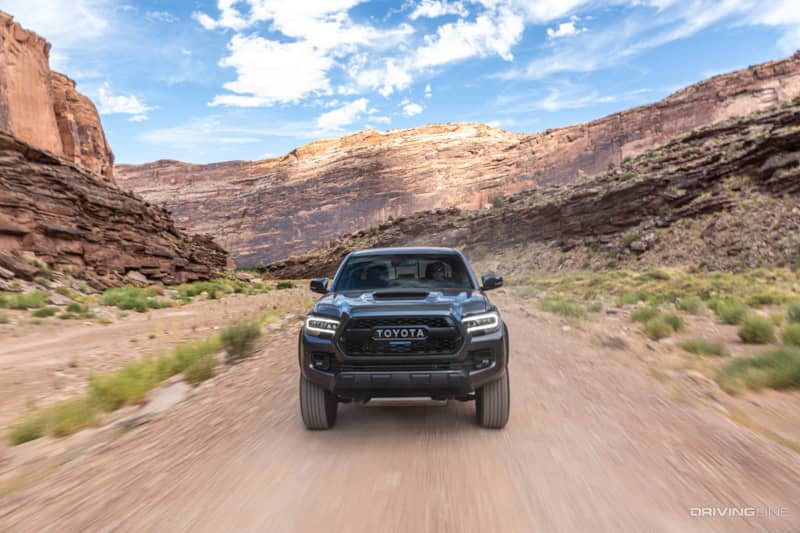 Yes, our SR build would be fun to drive, but factor in paying for a set of good Nitto off-road tires to replace that slick factory rubber and you're facing down a window sticker that's almost a match for the standard TRD Off-Road. Considering the extra power and features that come with Toyota's most accessible 4x4, it seems like a better overall value than trying to do it yourself through the company's parts catalog.