Fit For Torque: LokJaw's Battle-Prepped Allison Transmission
With plans to squeeze as much as 1,000 hp out of Project LokJaw, the folks at Banks were in need of a transmission that could hold down the fort under such conditions. And since their frame-laying '66 Chevrolet C20 sports diesel power—in the form of a supercharged L5P Duramax—that four-digit horsepower figure will be accompanied by at least 1,500 to 1,800 lb-ft of torque. As anyone that's spent time around diesels knows, torque is what tears up factory diesel transmissions. To keep the late-model GM HD powertrain theme going, the commercial-grade Allison 1000 automatic got the call. But who would fortify it to survive whatever the blown Duramax dishes out?
ATS Diesel has been in the transmission building business since 1993, and they've been inside countless Allisons over the past two decades. It's a company that knows exactly what fails and why it fails in these transmissions. As a result, they know how to build an Allison capable of handling high-horsepower in a reliable manner, but also one that provides the kind of smooth-shifting functionality that will give LokJaw the superb drivability the people at Banks are after. We've spent time at Banks' Azusa, California facility, Strange Engineering's Morton Grove, Illinois location and Roadster Shop's Mundelein, Illinois mecca up 'til now, but this time we're heading out to Arvada, Colorado to see what ATS Diesel has in mind for the transmission side of things.
Robust From The Factory—But Not Suited For Big Power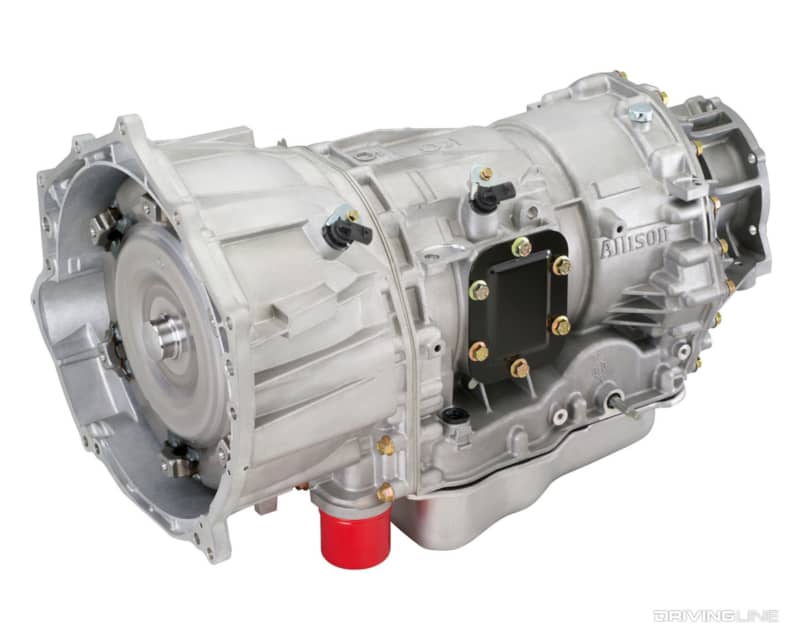 A little background on the Allison 1000. Originally intended for medium duty applications, it's total overkill in GM's HD trucks thanks to its massive internal parts, which include a 1.26-inch diameter input shaft and a 1.75-inch diameter output. However, it's also a non-synchronized, clutch-to-clutch transmission that's designed to work in applications making 300-ish horsepower—not three or four times that amount. This means it doesn't like to be forced to shift fast and that it isn't rated for power levels even slightly beyond stock. Not to worry, this is where the performance transmission experts at ATS Diesel come in…
Late-Model, '11-'16 Candidate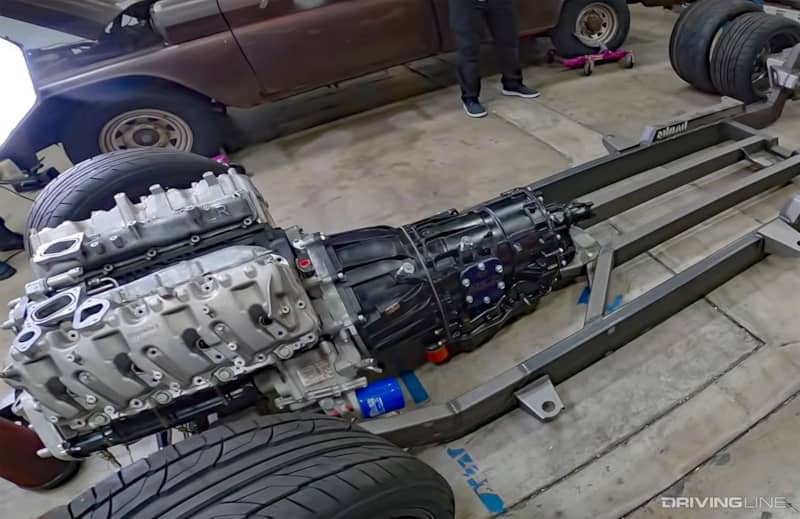 Starting with an LML style Allison ('11-'16) means that the folks at ATS were basing the build on the six-speed version. Offering the best of both worlds, first gear boasts a low 3.10:1 ratio for getting out of the hole quickly, while a 0.61:1 ratio is available up top in sixth gear (double overdrive), which lends itself to low cruising rpm and optimal fuel economy. It also means this particular six-speed Allison is graced with the desirable late-model valve body and transmission control module (TCM). Contrary to painting the modular case the color they normally do (royal purple), the unit destined for LokJaw was bathed in black, per Gale Banks' request.
Valve Body Mods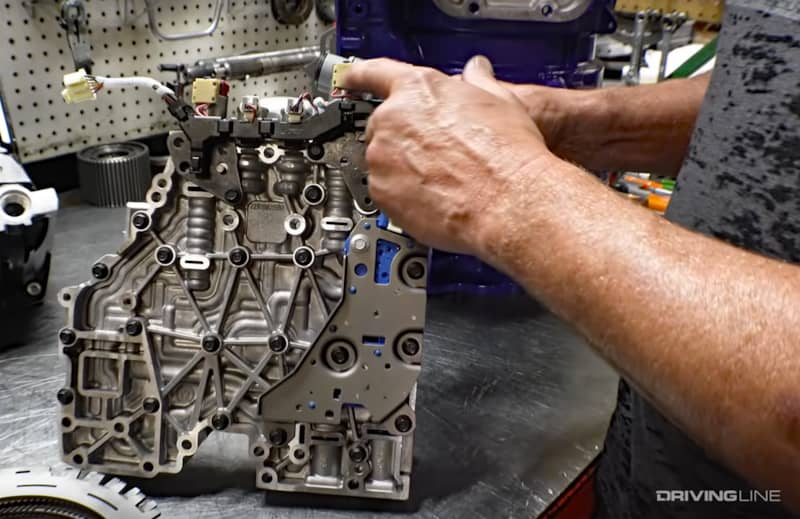 One major drawback with the factory Allison is its low line pressure. While the transmission pump is capable of producing 300-psi, you typically only see 160 to 165 psi applied to the clutch packs. While this helps keep heat at bay, it provides holding power that is only sufficient for the stock power level. Increasing line pressure increases torque-holding capacity, and ATS accomplishes this in the valve body. By reworking the hydraulics and electronics, which entails adding one of its in-cab Co-Pilot controllers, more than 270 psi worth of line pressure will be on tap when it's needed most (during instances of high engine torque output), but will return to stock-like pressure when it's not.
Stronger Shafts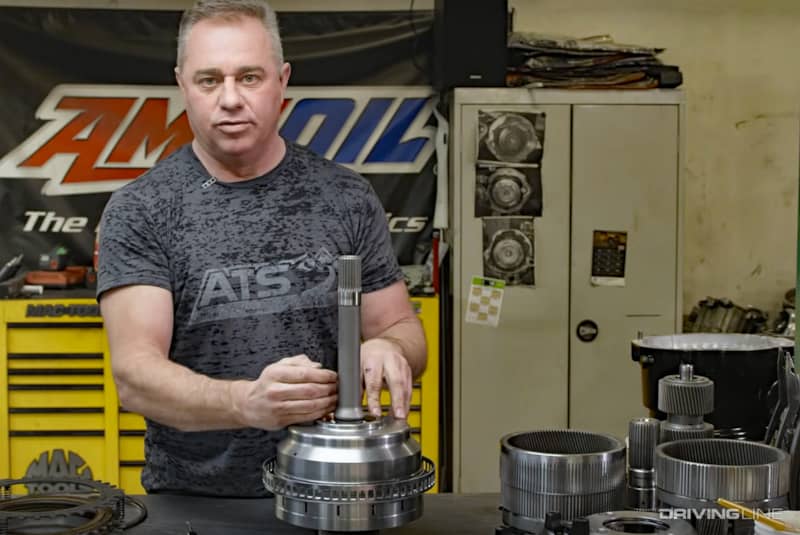 Despite their immense size in comparison to other transmissions found in the diesel truck segment, the shafts in the Allison can still break when horsepower exceeds 700 hp. Even the Allison's giant output shaft can become fatigued and eventually fail under the stress of towing heavy loads. To rule out the possibility of suffering a shaft failure, ATS is upgrading LokJaw's Allison with billet input, intermediate and output shafts. Each shaft is made from 300M, a low alloy, vacuum-melted steel that's extremely strong and that has been heat-treated and stress-relieved. Long story short, LokJaw will have to make a ton of power to break one of these.
Lockup Torque Converter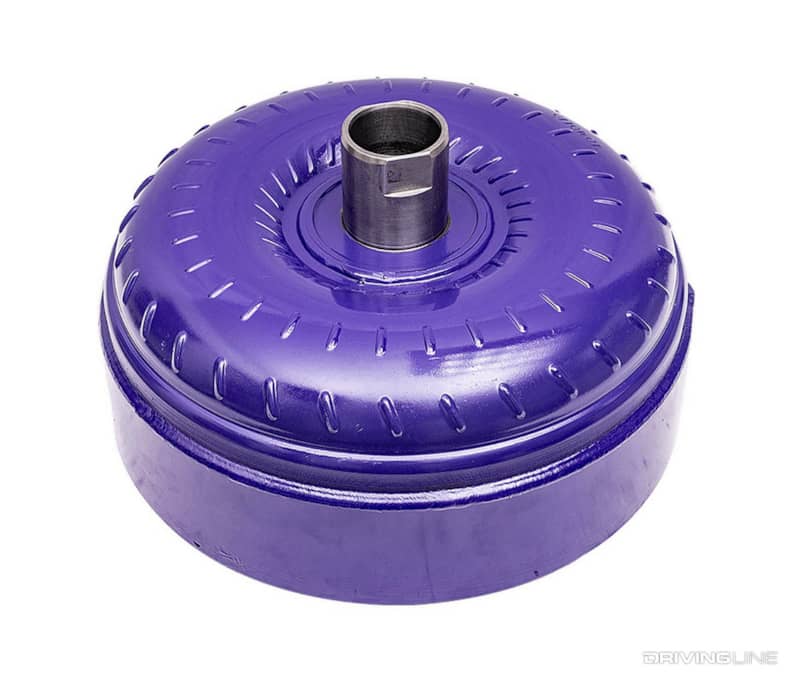 We don't yet know all the details on the torque converter, but we suspect ATS Diesel will come up with a custom stall unit given LokJaw's supercharged application. Expect a multi-disc, lockup converter equipped with a billet stator (for utmost strength), a billet front cover (to resist ballooning) and upgraded turbine splines, among other proprietary internal tricks.
Valve Body Testing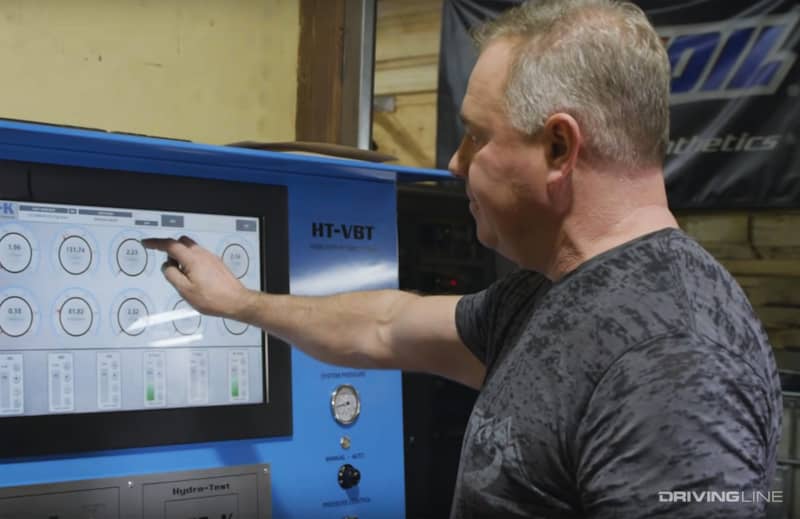 To validate the valve body's functionality, it underwent testing on ATS Diesel's Hydra-Test HT-VBT valve body tester. Here, actual line pressure at each clutch pack can be monitored, not just what the pump produces. Testing in this manner ensures that each clutch pack is seeing the pressure it needs to hold big power.
All The Rest Of It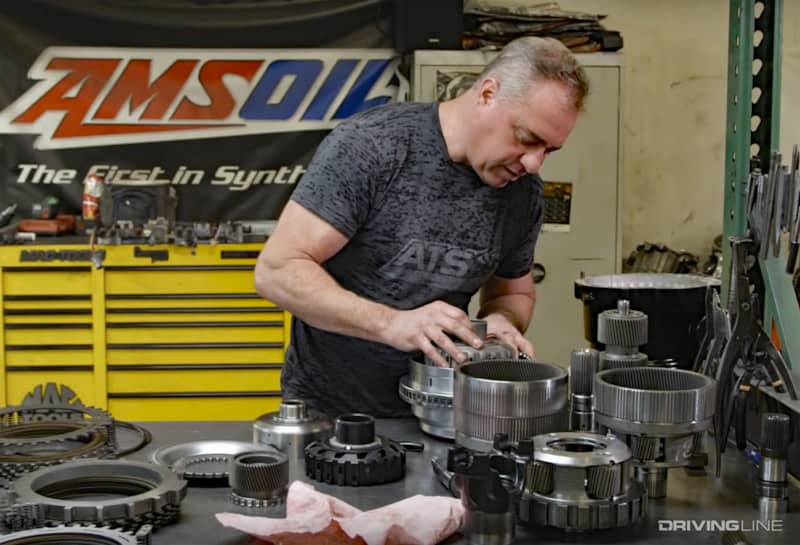 In addition to the valve body work, tougher shafts and performance torque converter, several other hard-part upgrades are making it into the build. This includes a stronger P2 carrier and C2 hub, along with more clutches and steels being present in each clutch pack, especially in the C3 clutch pack (which is known for being a weak link in the Allison). Proper clearance checks and practices were used throughout assembly, as well as Torrington bearings.
More From

Driving Line
Wondering where power goes after it leaves the ATS-built Allison? Find out all you need to know about LokJaw's 8-lug Strange Engineering 9-inch axle right here.