Flipside Connection: Trading Cultures Between the U.S. & Japan
Picture in your mind the traditional stereotype of both Japanese and American car enthusiasts, and chances are you get two very different images. While getting domestic car parts to different parts of the world poses great difficulty, hot rod enthusiasts in Japan and JDM enthusiasts in the U.S. go to great lengths to imitate their cultural counterparts.
JDM CARS
[Japan]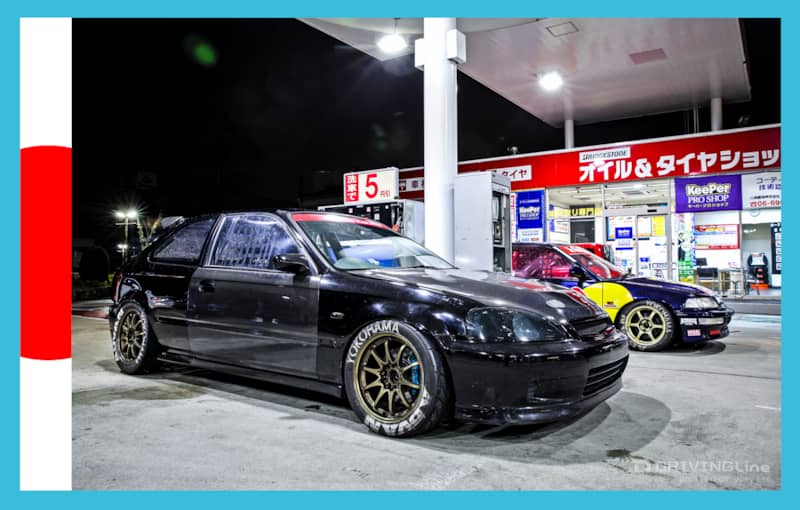 Fueling up before heading to race, a couple of kanjo racers sport window nets and carbon fiber body panels.
[U.S.]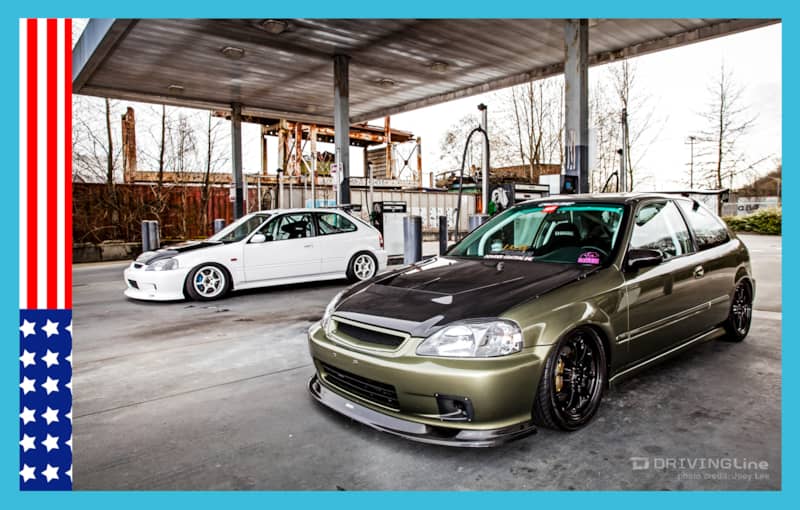 Looking slightly more show than go, Japan's U.S. counterparts could be on the way to the track or car show.
JDM ENGINES
[Japan]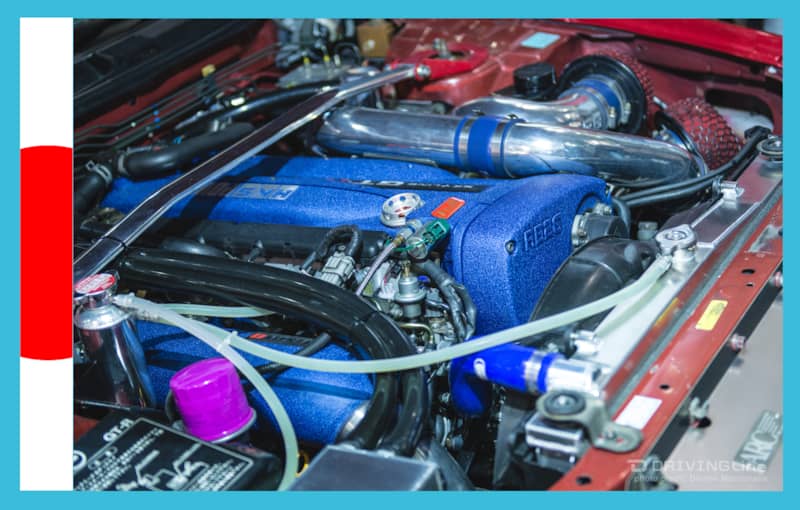 Developed by Nismo for the Skyline GT-R, the RB26 engine is popular among Japanese racers… good luck ever getting one in the U.S. though, as it was never imported here.
[U.S.]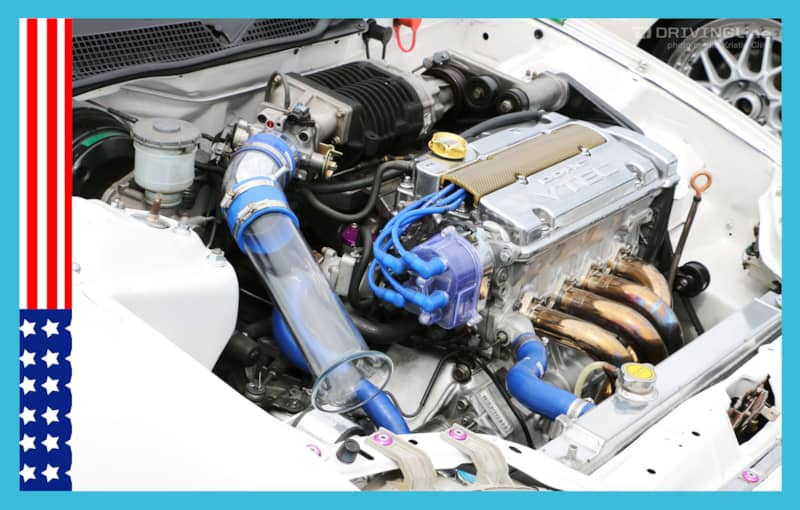 Not only are the aftermarket parts fitting to a Japanese-style build, you may notice that this is a right-hand drive set-up – the ultimate swap for enthusiasts yearning to align themselves as authentic.
CLASSIC CARS
[U.S.]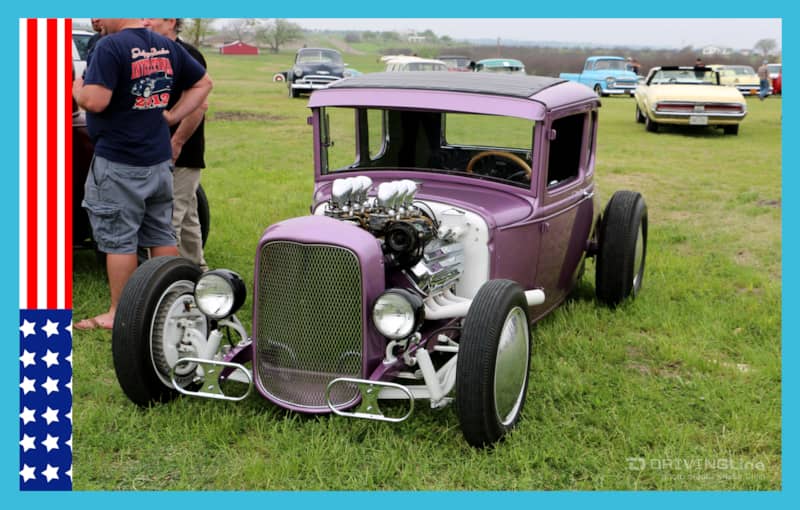 Utilizing vintage parts, this newly built Ford Model A is a throwback to how they were built in the '50s and stands as a perfect example of American hot rod heritage.
[Japan]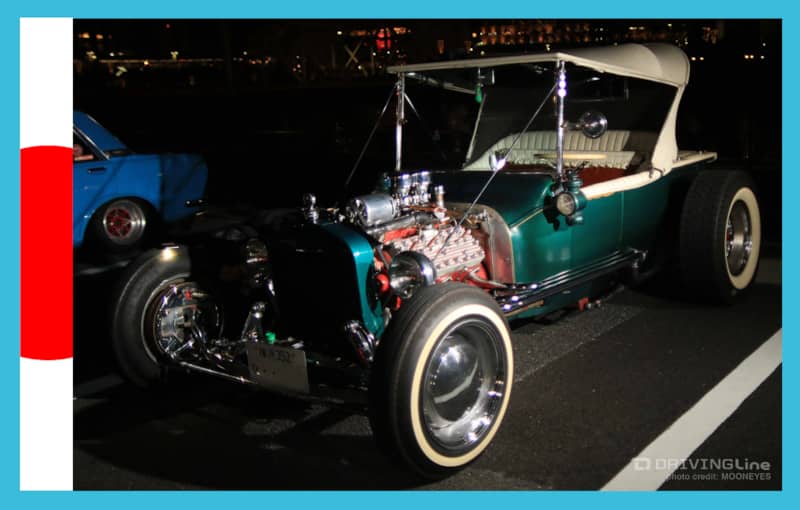 The car that put Ford at the top of U.S. manufacturers, the Model T, was never exported to Japan – all the more reason it's so sought after by enthusiasts there.
CLASSIC ENGINES
[U.S.]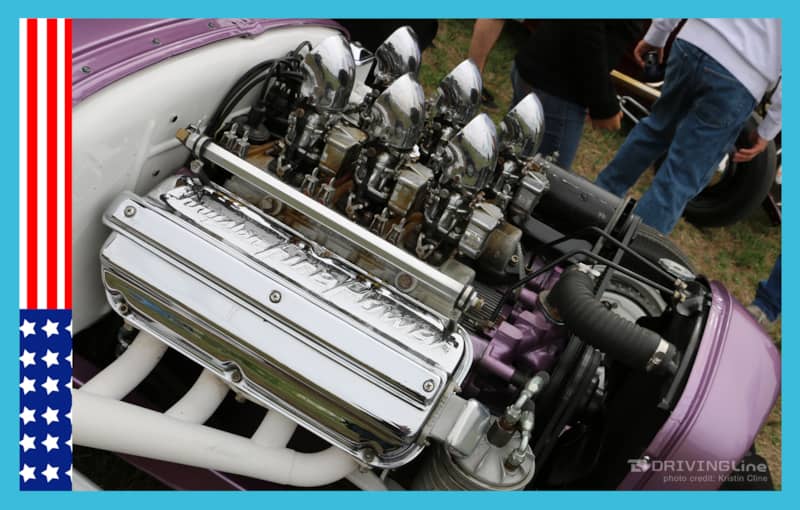 A Chrysler "Fire Power" Hemi paired with a Stromberg 6-carb set-up with Weiand intake and other '50s period-correct hop up parts show that this builder is serious about vintage speed.
[Japan]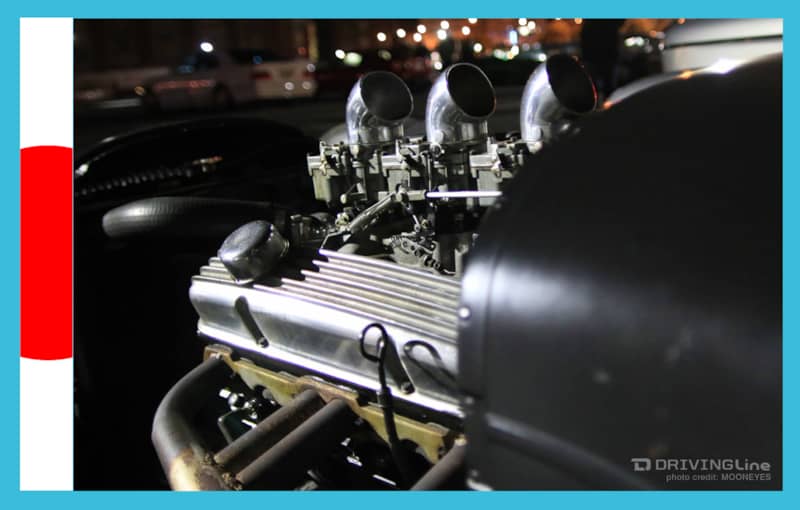 Often found on U.S. rods because of its wide availability, the Small Block Chevy is a sought after jewel in Japan – especially when paired with tri-carbs and finned aluminum valve covers. Similar to how different automotive niches share trends at times, our fascination with what's trending on the opposite side of the world creates an interesting canvas to add our own stylistic touches to. Don't they say imitation is the highest form of flattery? Check out some more of these classic American cars, gathered during a MOONEYES cruise over in Yokohama, Japan. Special thanks to MOONEYES for sharing the images, check out their website for more!
Check out more of these car styles by visiting the following shows:
US
JDM
Classic
Japan