Ford EcoSport: Is this the Worst New Car in America?
It's often said that today's new cars are better than they've ever been. And in most ways that's true. Regardless of of price range or brand, modern vehicles are safer, more efficient, better performing and more comfortable than ever before.
There might be no such thing as a "bad" new car in 2020, but there's one vehicle that I think stands out as being a step backwards and perhaps the most disappointing new car on sale in the United States today: and that's the Ford EcoSport.
The EcoSport is a small crossover SUV that went on sale in the US for the 2018 model year. but was actually available in other markets around the world much earlier - with the model itself dating back to 2012 and built on the underpinnings of the previous generation Fiesta.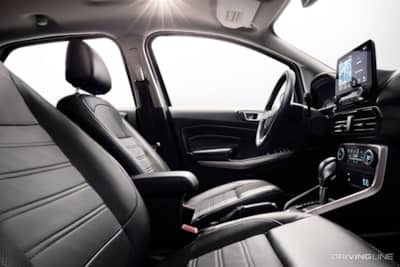 In the US market, the EcoSport is imported from India comes with either a 1.0 liter EcoBoost three-cylinder or a naturally aspirated 2.0 liter four-cylinder engine. On paper it may seem like a competitive small SUV for someone on a budget but why is it so disappointing? Here are some reasons. 
It's Not (That) Cheap
If you couldn't tell just by looking at it, the EcoSport is currently the cheapest vehicle that Ford sells in the United States. With the major restructuring of its lineup in the last couple years and a shift away from cars toward crossovers and SUVs, the EcoSport joined the lineup as Ford's new budget-oriented offering.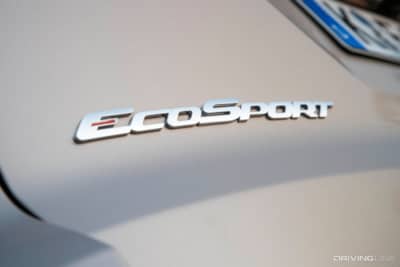 Yet as far as new cars go, the EcoSport isn't even terribly cheap. A base 2020 EcoSport S model has an MSRP just above $21,000 - which is which quite a bit more than the cheapest cars from many competitors and on par with a lot vehicles that are both newer and more competitive.
A subcompact car like a Honda Fit is thousands of dollars less while besting the EcoSport in most metrics that entry level car buyers are looking for. Additionally, cars like the Honda Civic or Toyota Corolla offer much more modern platforms, superior driving dynamics and the same or better interior space for a similar or cheaper base price than the EcoSport.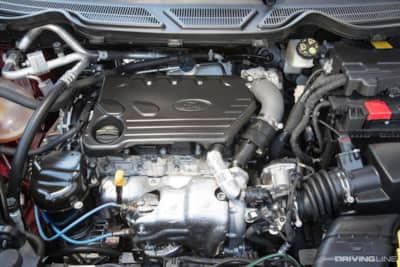 If you want a Ford on an entry level new car budget the EcoSport is basically your only choice, and compared to other vehicles in its price range its not a very competitive one. 
A Tiny Hatchback on Stilts
I'm far from a crossover SUV hater. I totally understand why are they so popular, as many of them deliver extra interior space, a more practical shape, available AWD all while being quite close to a normal sedan in terms of price and fuel economy.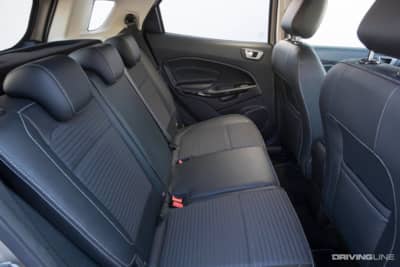 With the EcoSport though, I'd say it's a stretch to even call it a SUV. For all practical purposes its a heavier, more expensive Ford Fiesta that sits a few inches higher. Far from being a family vehicle, the EcoSport has less rear legroom than a Honda Civic and roughly the same cargo capacity as most small sedans and hatchbacks.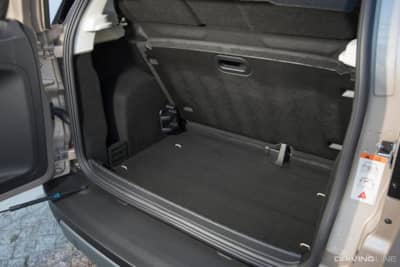 Like most crossovers, AWD is available on the EcoSport but even for light off-pavement work there are much more capable vehicles from brands like Jeep and Subaru. 
Just look at it
The looks of a car will always be subjective, but I can't imagine too many people would describe the EcoSport as attractive. Narrow, tall, and short the EcoSport's overall shape is goofy and its wheels look absolutely tiny.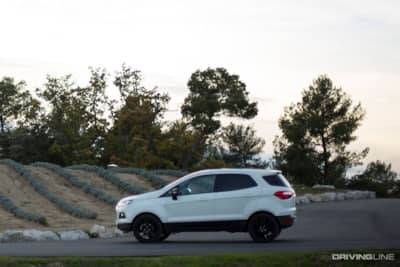 Despite being a relatively new addition to Ford's North American lineup, the EcoSport already look dated when it went on sale here and looks very much like a vehicle designed for emerging global markets, which it is. 
With its awkward stubby proportions and tiny looking wheels, the EcoSport somehow manages to look cheaper than the less expensive than the old Ford Fiesta its based on. 
It Took the Place of Some Great Cars
And speaking of that aforementioned Fiesta, perhaps the most disappointing thing about the EcoSport isn't so much the vehicle itself, but the car(s) that it has replaced in Ford's lineup.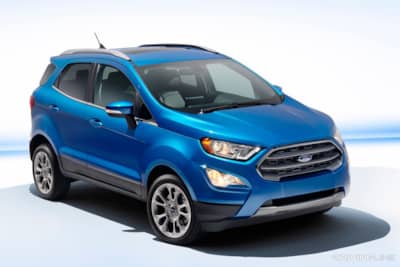 With Ford recently axing the Fiesta, Focus and soon the Fusion from its American lineup the EcoSport was introduced to pick up the slack - and presumably as a gateway to its larger and more expensive crossover, SUV and truck models. 
And again, it's not like Ford has given up on small cars globally. Europe has new and improved next gen models of the Fiesta and Focus right now, but Ford's has deemed those cars unprofitable for North America and replaced them with a tiny SUV originally designed with developing countries in mind. It's as phoned-in as modern car can be.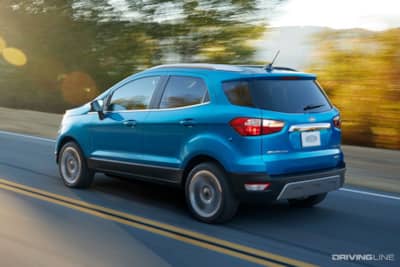 Right now someone who comes into a Ford dealer who once would have checked out a Fiesta, Focus or Fusion will now be directed to the outdated, unattractive and un-competitive EcoSport.
And as someone who currently owns and has owned plenty of great Ford products over the years, that's not a good look for a company that we know is capable of more. 
Or maybe I'm just frustrated watching Ford cutting off America from some of its coolest and most affordable enthusiast cars it makes?