Ford's Answer to the Demon: The 8-Second 2018 Cobra Jet Mustang
While Dodge has gained a lot of attention lately with its ever-increasing lineup of drag-strip-ready Challengers, Ford hasn't forgotten about the quarter mile either, and it just unveiled the 2018 version of track-only 2018 Cobra Jet Mustang. Ford is calling it the fastest, most powerful factory drag Mustang ever and you'll see why in a moment.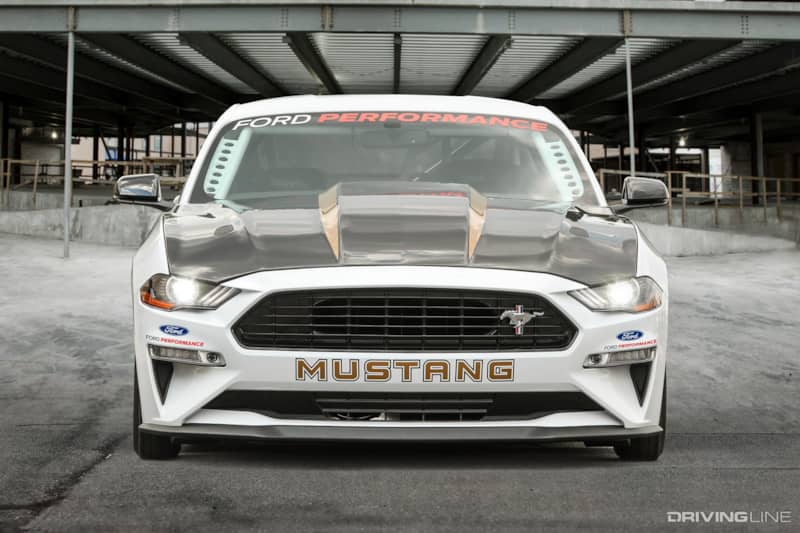 It started 50 years ago, when Ford debuted the first Cobra Jet at the 1968 NHRA Winternationals with its 428 ci naturally aspirated FE engine, and the newest version pays homage to the original, albeit with a ton more power and modern race technology.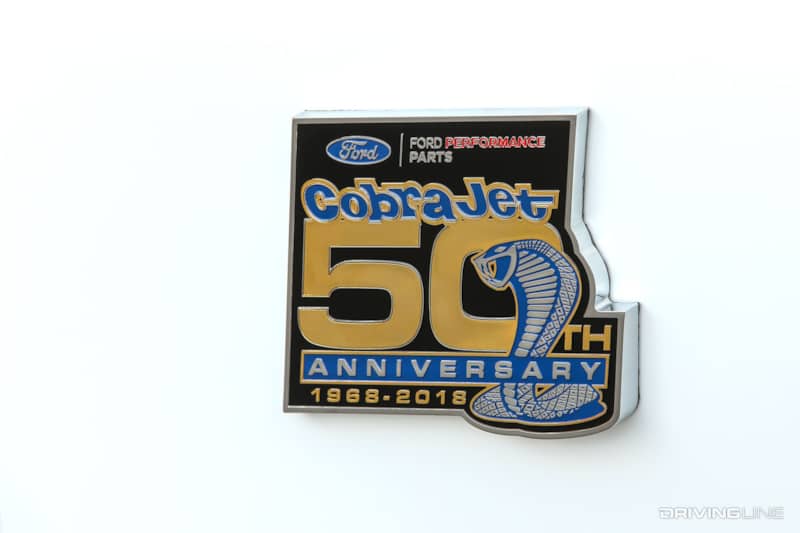 While the body doesn't look too much different from the 2018 Mustangs you'll find at the dealership, the Cobra Jet is purpose-built for serious drag competition. The factory IRS is gone, replaced with a heavy duty Strange nine-inch solid axle, and the cabin features an NHRA-certified roll bar along with a Racepak digital instrument cluster.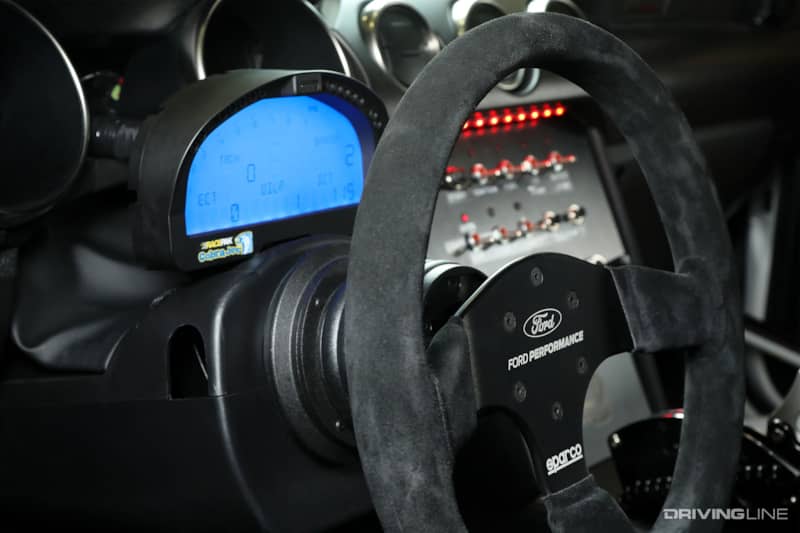 Power comes from a 5.2L version of the Coyote V8 with a 3.0L Whipple supercharger, which makes enough thrust for mid eight-second quarter mile ETs with trap speeds around 150 mph.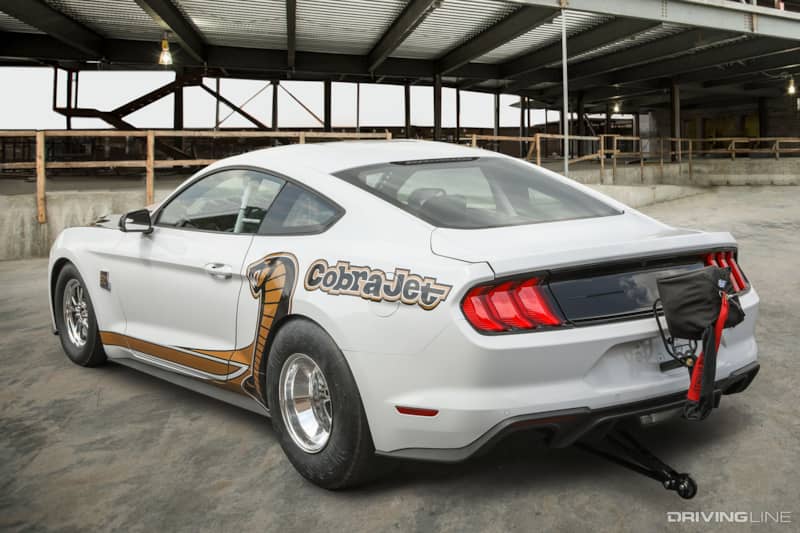 We have to say we also really dig the throwback grahpics that are part of the 50th Anniversary 2018 Cobra Jet. If you'd like one for yourself, the car can be ordered now from Ford Performance with an MSRP of $130,000. You might want to act quick, because in honor of its 1968 debut year, just 68 examples will be built.
Want to know how the latest iterations of the Challenger drive? We took the Redeye and Scat Pack Widebody out to the track!