Ford's Mustang Mach-E: First Electric Vehicle to Pass Michigan State Police Vehicle Tests
Ford didn't exactly take baby steps when it busted out the Mustang Mach-E in direct challenge to its Tesla counterpart. Since then, the EV pony car/SUV/crossover lineup has hit many milestones. Some of which law enforcement may take issue with on the street (i.e. it's wicked fast).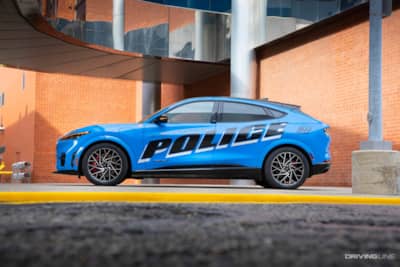 The latest one, though, is one that's almost guaranteed to make the Five-O smile: it's joining the force. It seems that the Ford Pro all-electric police pilot vehicle, based on the 2021 Mustang Mach-E SUV, just passed its entrance exams for service in Michigan. The EV just became the first all-electric vehicle to pass the rigorous Michigan State Police 2022 model year evaluation.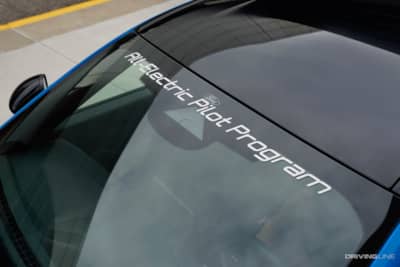 Mach Exercise
"The fact that the Mustang Mach-E successfully stood up to the grueling Michigan State Police evaluation demonstrates that Ford can build electric vehicles that are capable, tough and reliable enough for even the most challenging jobs," said Ted Cannis, CEO of Ford Pro. "We understand the needs of our commercial customers and are committed to unlocking new electrification opportunities for them."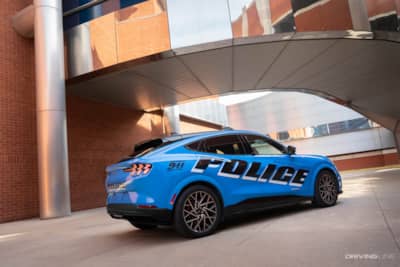 Obviously, not the same entrance exams as the people driving the cars, though. Testing included acceleration, top speed, braking and high-speed pursuit, as well as emergency response handling characteristics. Michigan State Police is one of two law enforcement agencies that test new model year police vehicles each year and publish the results for use by agencies nationwide.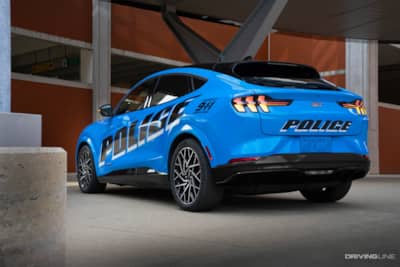 But is anyone really all that shocked? As we found out earlier, the performance-oriented Mach-E GT rockets to 60 mph in just 3.8 seconds and the Mach-E GT Performance Edition hits that speed at 3.5 seconds. That's just a touch faster than the Shelby GT500 with a V8.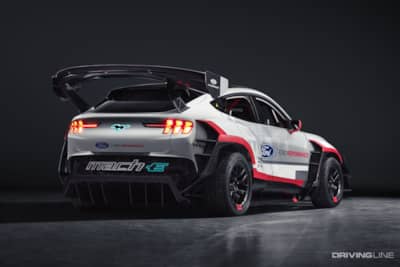 Although the SUV version isn't as performance-targeted as its GT cousins, it still handles and accelerates as well as a good sport sedan.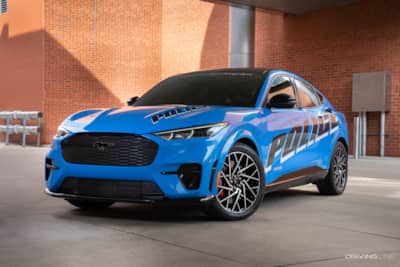 Line of Sight
And yet for all of that speed, the Mach-E also enjoys the advantages of a SUV and we all know how much law enforcement loves those. When we test drove one for a week ourselves, we found that the car packs a fair amount of room for police gear (and suspects in the back), for starters.The tall seating position and slight tilt to the front give drivers plenty of line-of-sight for driving, too. That's pretty handy when part of your job involves patrol duty in a car or chasing suspects when they rabbit down the road.
In getting to know the Mach-E GT ourselves, found other options that might make it appealing to law enforcement. Among them three programmable driving modes (Whisper, Engage, and Unbridled), all-wheel drive, and Brembo's all-new performance-oriented Flexira aluminum calipers. Whether or not the Michigan State Police is using any of them on their Mustang Mach-E's is anyone's guess for just a little while longer. Ford Pro submitted the all-electric police pilot vehicle for testing in the Michigan State Police 2022 model year evaluation Sept. 18 and Sept. 20. Michigan State Police will publish results for vehicles tested on its website later in the fall.