Great Campfire Meals: Pie Iron Recipes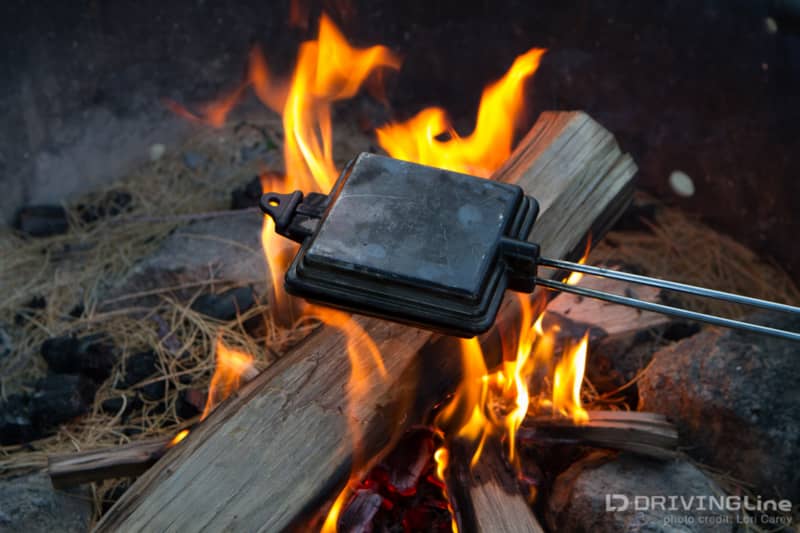 I used to make big fancy meals in camp, especially if we were out 'wheeling with friends. Over the years, our meals became more elaborate, our kitchen setups began taking up more space (you should see when 20 off-roaders set up their kitchens in a big U shape!) and meal prep could take hours (time I'd rather use for exploring and photography). Then one day my husband and I looked at each other and said, "What are we doing? This is not why we come out here!" I mean, come on. If I wanted to sit in luxury while eating a big fancy meal, I might as well stay at home and do it right.
We head out into the wild to escape from the trappings of everyday life. It doesn't make sense to drag those trappings out there with us. We vowed to each other right then and there that we would put an end to elaborate camp meals that required us to haul too much gear and took up too much time. Downsizing and simplifying is the way to go these days.
However, I didn't want to be as low-maintenance as my friends who subsist on freeze-dried meals and trail bars the entire trip. Although, I do keep some stashed for emergency purposes. I mean, I like to eat well (my husband really likes to eat well), I just don't need it to be fancy when I'm out on the trail. Camp food should be different from the food you eat in your everyday life, that's part of what makes the experience special. And, because camping for me is usually a primitive dry camp and I need to haul in water, I like to minimize the amount of cleanup required.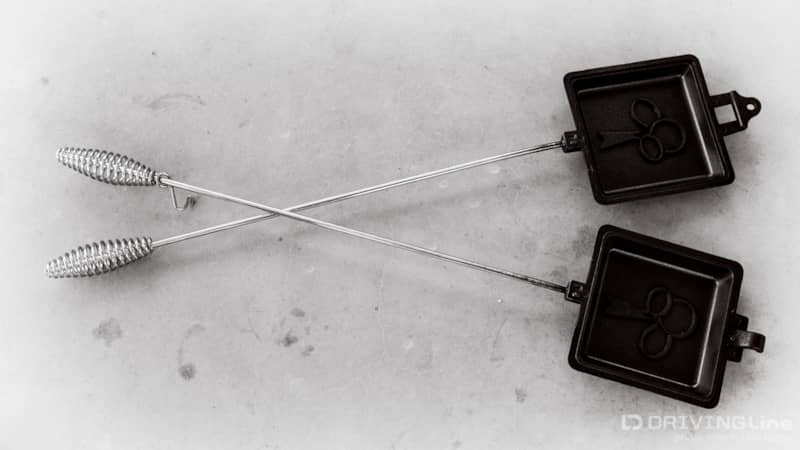 One of my favorite cooking tools is my pie iron because it so versatile. You may know the pies as hobo pies, mountain pies or pudgies. The pie iron is two pieces of metal hinged together, with a long handle for holding over a campfire. They come in round and square shapes, and you can even find double pie irons. I would stay away from the cheap lightweight tin ones, but you can get a good metal one for around $15. At the top end are fancy cast iron ones. Mine is a simple Coleman that I bought on a whim. It is sturdy and does a great job cooking the pies with the perfect amount of crisp.
To show you just how versatile this cooking tool can be, I'm sharing some of the meals I've made using a pie iron.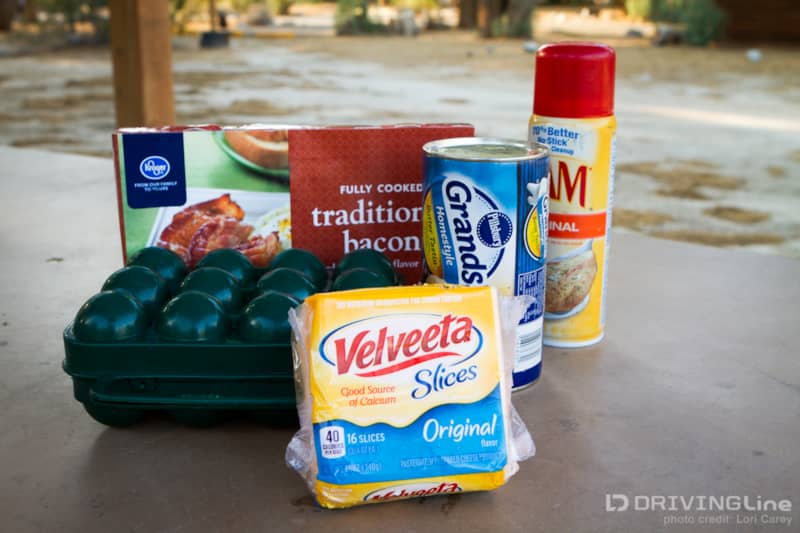 Breakfast – Bacon, Egg and Cheese Biscuits
Ingredients:
Pillsbury Grand Biscuits
Eggs
Bacon – I used precooked to save on time and cleanup
Your favorite cheese
Give the pie iron a very light coating of cooking spray, then flatten and stretch two biscuits to fit each side of the iron. Beat the eggs a bit (I did it in a cup, you could also squish them in a plastic bag or have them already prepared ahead of time). Pour the eggs onto one side of the iron, then top with bacon and cheese. Put the second flattened biscuit on top and pinch the edges to seal. Close the pie iron and cook over your campfire like you would toast a marshmallow, flipping it over regularly so you don't burn the outside before the inside is cooked. You'll want to take a peek inside once in a while. When the biscuit is toasted to a nice golden brown, your sandwich is ready.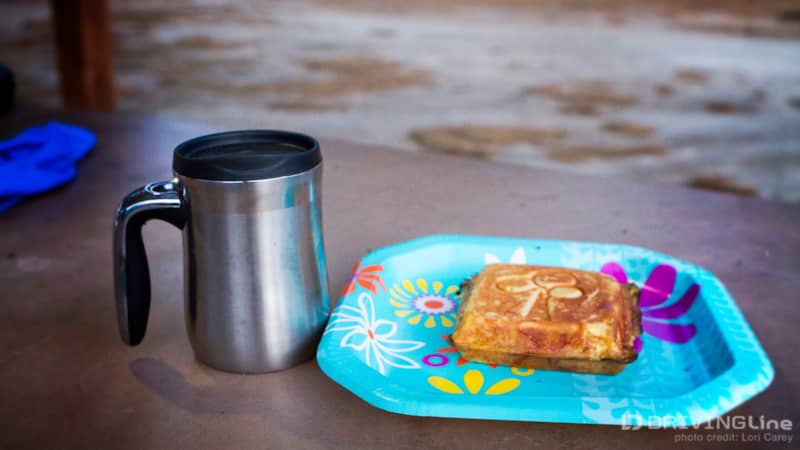 This is a fantastic breakfast on a cold winter morning, with a fresh hot cup of coffee!
Tips – it can take a while to get the hang of making this sandwich because the egg is messy. It will probably leak out of the iron a bit, but don't worry because it will still cook up fine. If you are the kind who doesn't like messy, you can scramble and cook the eggs before adding them to the biscuit, but you'll have more work and another pot to clean.  The other is a personal choice. I used Velveeta cheese when I made them this time, but I found it made them too cheesy. It's great if you like things extra cheesy, but for us, the ratio of egg and bacon to cheese was off. I would stick with a milder cheese like American.


Pepperoni Pizza
Ingredients:
Sliced bread – I find that cheap white bread works best and is the most versatile.
Butter
Pizza sauce
Shredded mozzarella cheese
Sliced Pepperoni

Who doesn't love pizza? This is an incredibly satisfying meal and super easy to make after a long day on the trail. Butter one side of two slices of bread, and place one slice in the pie iron with the buttered side against the iron.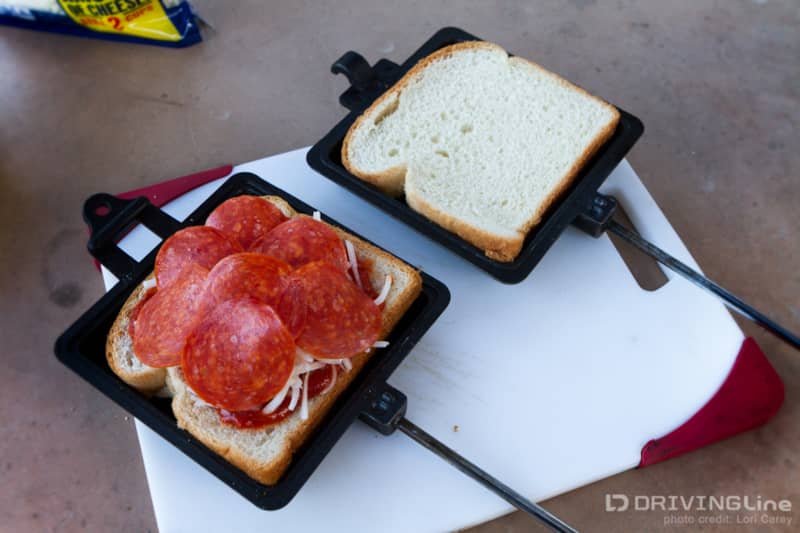 Spoon on some pizza sauce, layer the pepperoni, and sprinkle liberally with mozzarella. Put the second slice of bread on top with the buttered side out. Close up the pie iron and cook over your fire.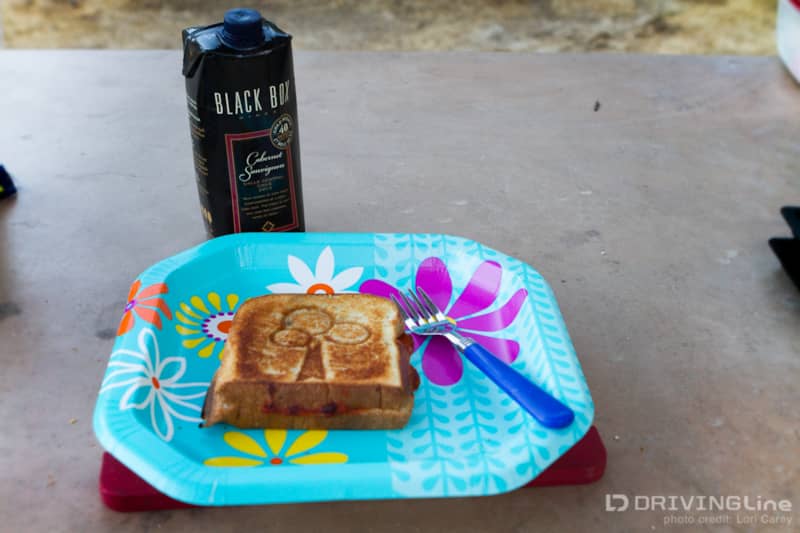 I often make these when introducing people to pie iron cooking and everyone is surprised at how amazingly good they are, and they go great with a cold beer or glass of wine. Get creative and use your favorite toppings.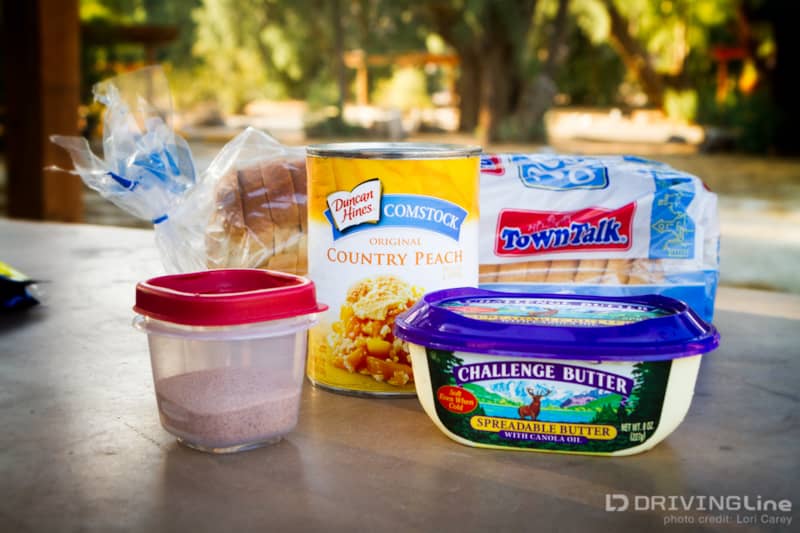 Peach Pie/Apple Pie/Cherry Pie
Ingredients:
Sliced bread
Butter
Canned pie filling – Comstock works great.
Cinnamon sugar – Make this up at home and put in a small container.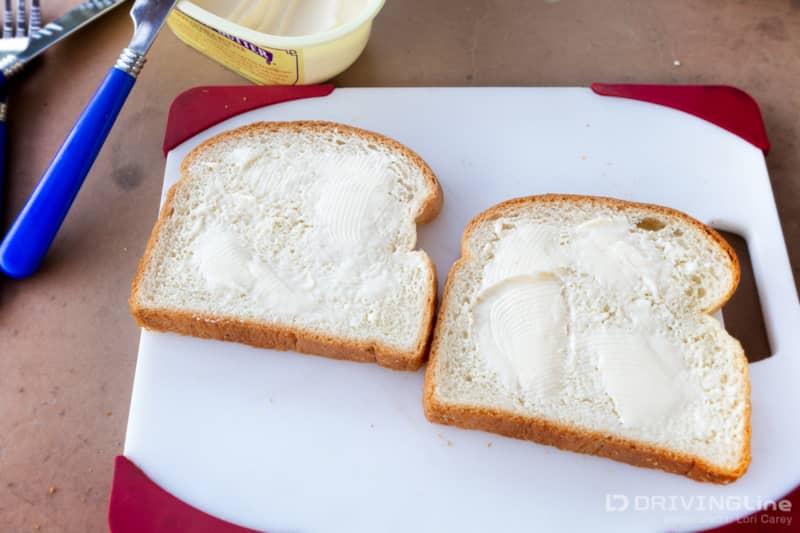 This is probably my favorite pie iron recipe. By now, you probably have the hang of this. Butter one side of two pieces of bread, and place one slice in the pie iron with buttered side against the iron.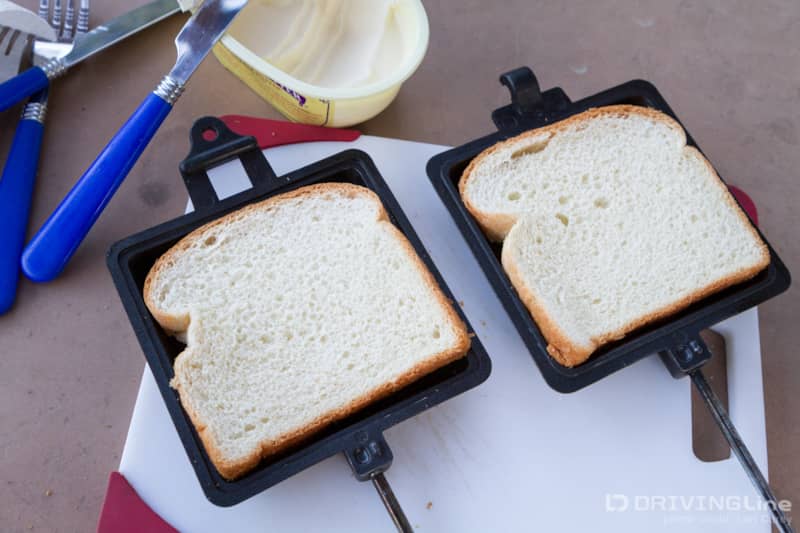 Spoon some pie filling onto the bread, and top with the second slice (buttered side out). Close the pie iron and cook your pie over your campfire. When it is finished, give it a liberal sprinkle of cinnamon sugar. There is nothing better on a cold night!
With a pie iron, you are only limited by your imagination and creativity. A friend who was inspired by my pie iron pizza recently shared that when he planned the menu for taking his wife camping for the first time. He decided to make something special for her by using a pie iron to make Monte Cristo sandwiches. I think I'll have to give that a try!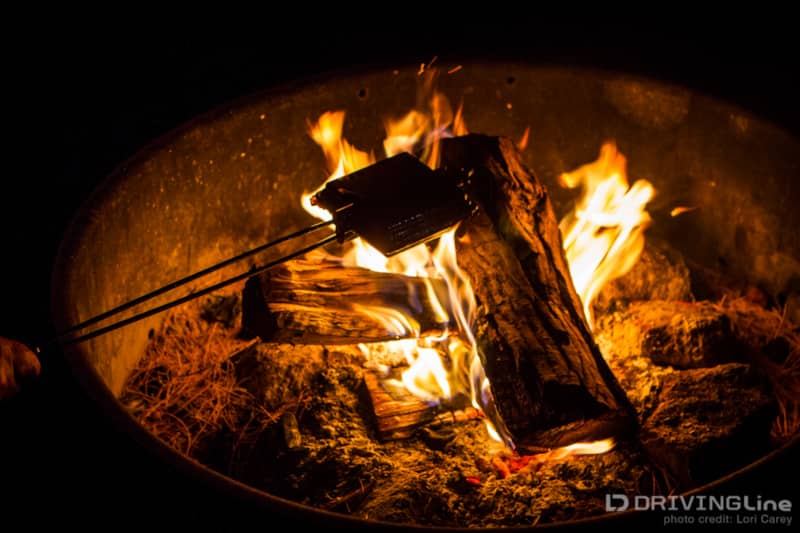 Do you have a favorite pie iron recipe to share?