Growing Up Outside: Torn Saetern's Overland Toyota 4Runner
Growing up isn't so bad. Sure, there are bills, bosses and responsibilities, but there is also family, fulfillment and finally being able to do what you want how you want to do it. Staying young forever sounds like a nice idea at first, but as you grow older, as all of us do, the best parts of age begin to show.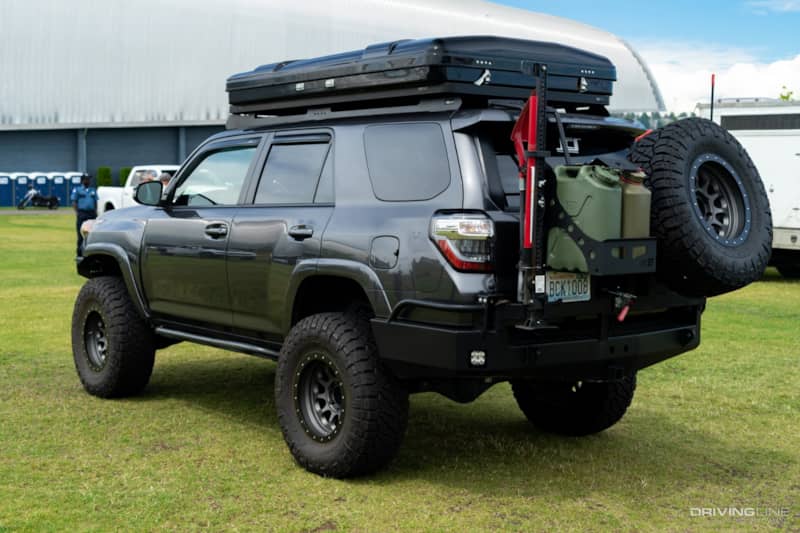 Torn Saetern, the owner of this Toyota 4Runner Trail Premium, started out his automotive enthusiast life in the world of stance. He was all about Japanese cars slammed to the floor, with wheels canted out and facing the sky. However, as he got older, and the idea of starting a family began to pop in his head, he drifted away from stance and into the world of overlanding.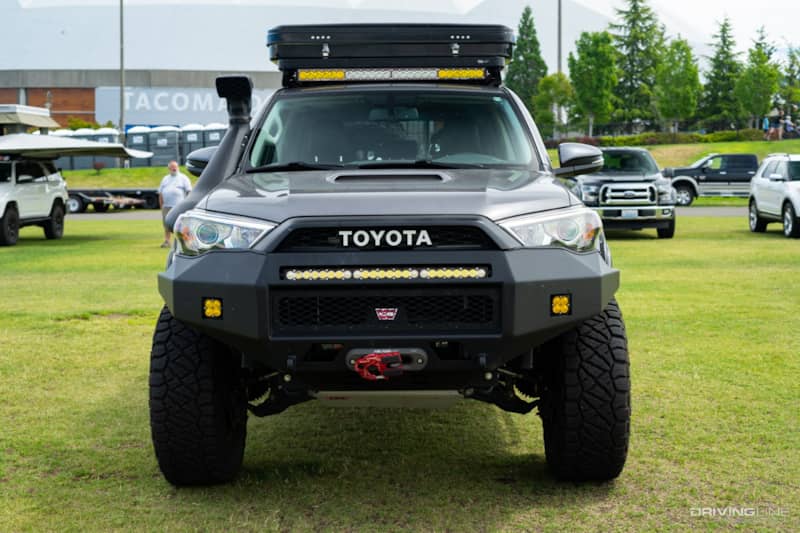 It's pretty hard to take the kids to school in a two-seat Japanese sports car, but an SUV? That's not only perfect for daily-driving the family, but also taking them out into the wilds to get some much-needed time in nature. Considering that he also lives in Seattle, nestled in the picturesque Pacific Northwest, there are few better ways to spend a weekend.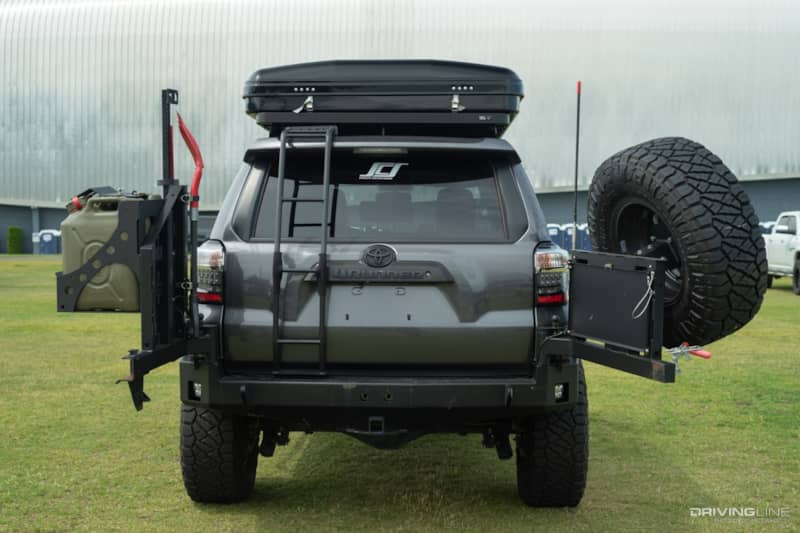 Starting With a Lift
So it was with that mentality that he went down to the dealership with his wife, bought a fifth-gen 4Runner and immediately began upgrading it. As with so many overland builds like it, the upgrades began with a lift, wheels and tires. For the suspension, they added an Icon stage 2 system, overland rear spring and 1.5-inch rear spacer, Timbren front bumpstops and Metaltech 3-inch rear bumpstops drop. All of this gave him the room to bump up the size of the tires, not once, but twice.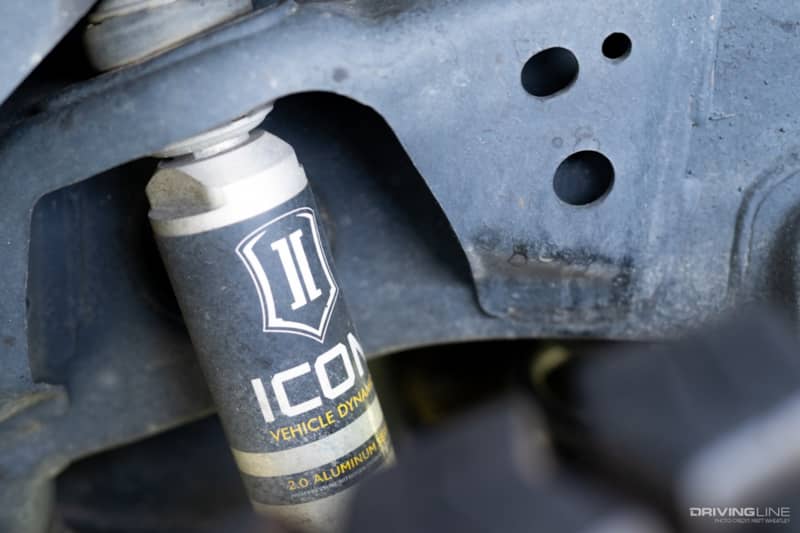 Changing Priorities
When it came to picking up some aftermarket tires, his first choice was a set of 295/70R17 Nitto Trail Grapplers. He was taking his 4Runner off-road in some tricky terrain nearly every weekend and needed a much more aggressive tread pattern to help him conquer it. However, as time went on, his needs and priorities changed. After a trip to Moab with his four-months-pregnant wife, he realized two things. First, he needed 35s for the tougher trails he was now driving. Second, he was about to do a lot more street driving with a kid on the way. This led him to get a set of 35-inch Nitto Ridge Grapplers and Stealth Custom Series Ray 10 wheels, the perfect hybrid terrain setup for both daily driving and aggressively tackling trails.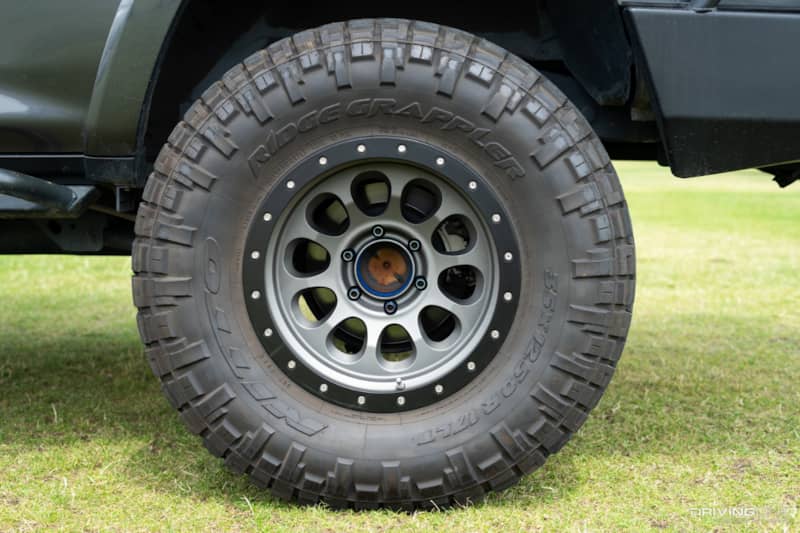 It was on that same Moab trip that he decided up to upgrade his roof top tent as well. Along with the lift and Trail Grapplers, Torn added a Frontrunner Slimline 2 rack and CVT tent right after he bought the 4Runner. It worked well for a while, but moving around from trail to trail in Moab and setting up and tearing down his tent every night made him see just how time consuming a soft-shell tent can be. It was then that he decided to upgrade to a Roofnest Eagle hard-shell tent. Now he can set up and take down his tent in less than a minute, meaning more time spent with the family in nature.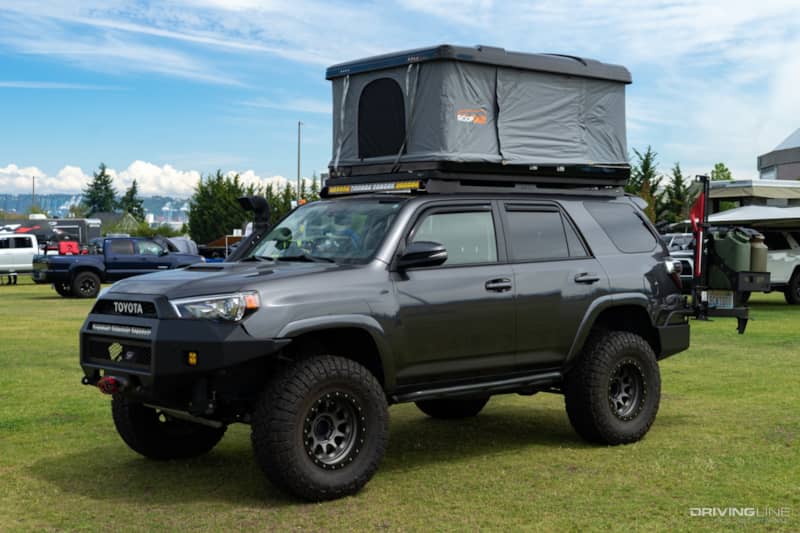 Creating a Tailor-Made Overlanding Rig
On top of wheels, tires, lift and tent, there are two other critical upgrades for anyone looking to seriously take their rig off-road: a winch and armor. That's why Torn added a Pelfreybilt aluminum front bumper, RCI rock slider and ARB skid plates, along with a Warn VR105 winch and Factor 55 Ultrahook and 1.5 fairleads.
Out back a CBI dual swing rear bumper was added, along with a bunch of overlanding goodies attached to it. There you'll find a HiLift jack, Krazy Beaver shovel and two five-gallon Scepter tanks, one for gas and one for water.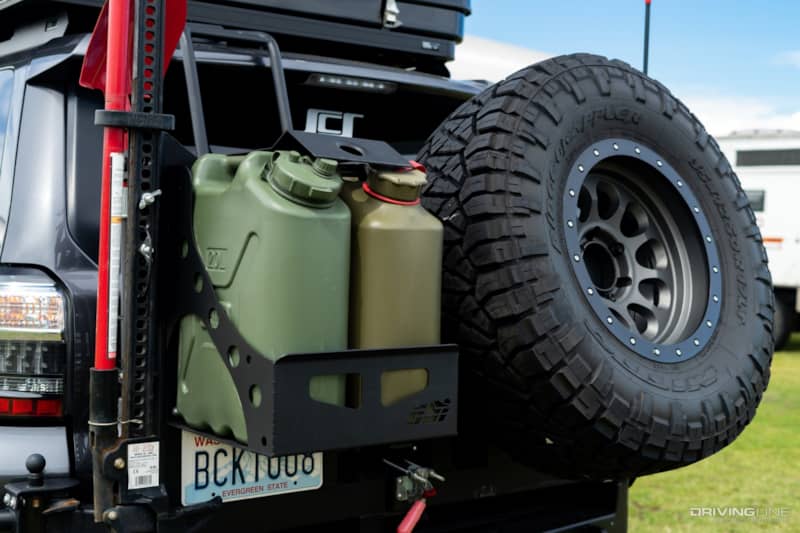 Going back to the front of the vehicle, Torn also added two more quintessentially overland parts: a snorkel and light bar. His came by way of an ARB Safari snorkel and Baja Design S8 30-inch bar and ONX6 40-inch bar. He also made some rock-crawling focused changes to the differential, including swapping in 4.88 Nitro gears and adding an ARB differential breather.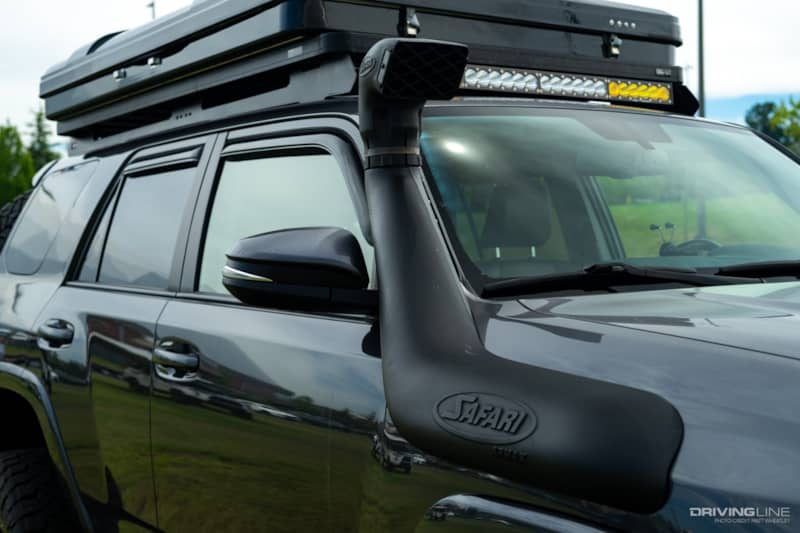 As with pretty much every project car, there are more changes on the horizon. He wants to add a supercharger and long travel suspension, but that's for another day. Right now, he's more focused on taking his rig out with his wife and six-month old son. He's often out exploring eastern Washington, using his rig for what it was made for and enjoying every minute of time spent with his family. If this is what growing up looks like, count us in.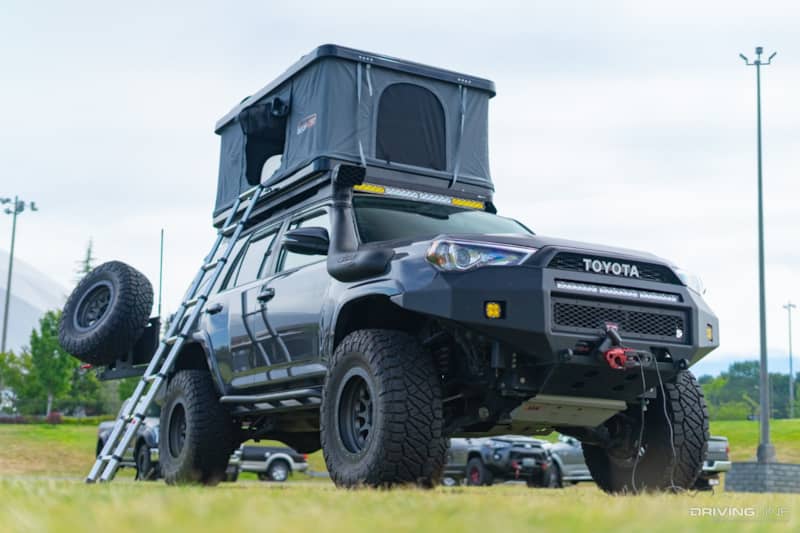 Spec List: 2016 Toyota 4Runner Trial Premium
| | |
| --- | --- |
| Drivetrain: | 4.88 Nitro gear kit, ARB differential breather |
| Suspension: | Icon stage 2 system, overland rear spring, 1.5-inch rear spring spacer; Timbren front bumpstops; Metaltech 3-inch rear bumpstops drop |
| Wheels: | Stealth Custom Series Ray 10 17x9 -38 |
| Tires: | Nitto Ridge Grappler 35/12.5R17 |
| Exterior: | ARB Safari snorkel, Pelfreybilt front aluminum bumper, CBI dual swing out rear bumper, RCI rock slider, ARB skid plates, Warn VR105S winch, Factor 55 Ultrahook, Factor 551.5 fairleads, Frontrunner Slimline 2 rack, Gobi ladder, Baja Design S8 30-inch lightbar, Baja Design ONX6 40-inch lightbar, Baja Design Sport lights, HiLift jack, Krazy Beaver shovel, five-gallon Scepter tanks, Roofnest Eagle hardshell tent |
| Interior: | Ram Mounts x-grip phone and mini iPad cradle, ARB 50-quart fridge/freezer |
| Other: | Odyssey group 31 battery, ARB twin compressor |
There were so many other epic vehicles at Rigstock. Here are our top 5.