Top 5 Off-Road Rigs From Rigstock
We here at Driving Line love off-roading. Just ask our truck editor Matt Moghaddam about his personal rig, Scarlett, or watch Mike Sabounchi, our director of audience growth, take his GX470 overlanding. That's why we decided to host an off-road meet-up to see all of your awesome builds and talk with you about the hobby we both love.
Held at the LeMay Museum in Tacoma, Washington, in the Pacific Northwest, we were so excited to see what you all would bring, and it's safe to say you didn't disappoint. These may be our five favorite rigs from the show, but they're far from the only cool ones to show up (keep an eye out for a full event recap coming soon). Without further ado, here are our top five off-road rigs from Rigstock.
1. Toyota Pickup Rockcrawler
There are two kinds of awesome off-road builds: perfectly polished SEMA-quality rigs with every part under the sun, and beat up functional beasts made for getting dinged and dirty. This build firmly fits in the latter category. What started out life as a Toyota pickup has been banged up and modified nearly out of recognition, but it's stayed true to its off-road roots, even sporting Nitto Trail Grapplers.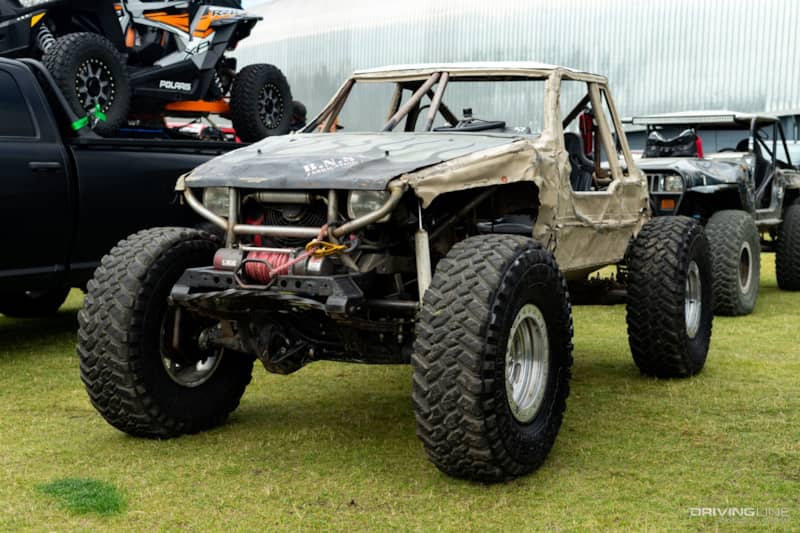 The interior is about as bare-bones as it gets, but the box-end wrenches on the transfer case are a nice touch. We wouldn't be surprised if the sheet metal is bent up in a completely different way in a few weeks, and we're totally ok with that.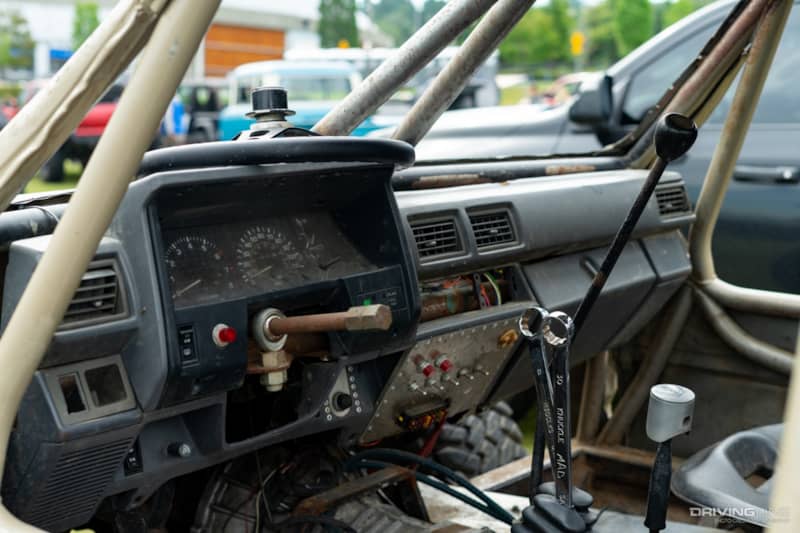 2. Jeep FC-150
You gotta love it when someone brings this clean of a classic car to a show. This immaculately maintained Jeep FC brought some needed throwback style to the rigs around it. It's refreshing to be brought back to a world of off-roaders without a thousand sensors and electronic crawl control.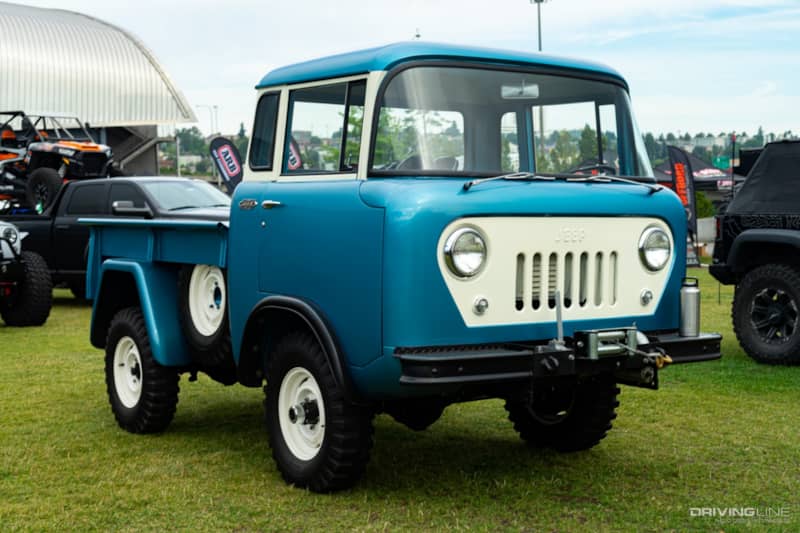 The color of blue also looked great next to the bay in Tacoma. It was fun to see it parked next to new JLs, showing in stark relief how far the Jeep brand has come in 70+ years. It'll be crazy to see what Jeeps 70 years from now look like.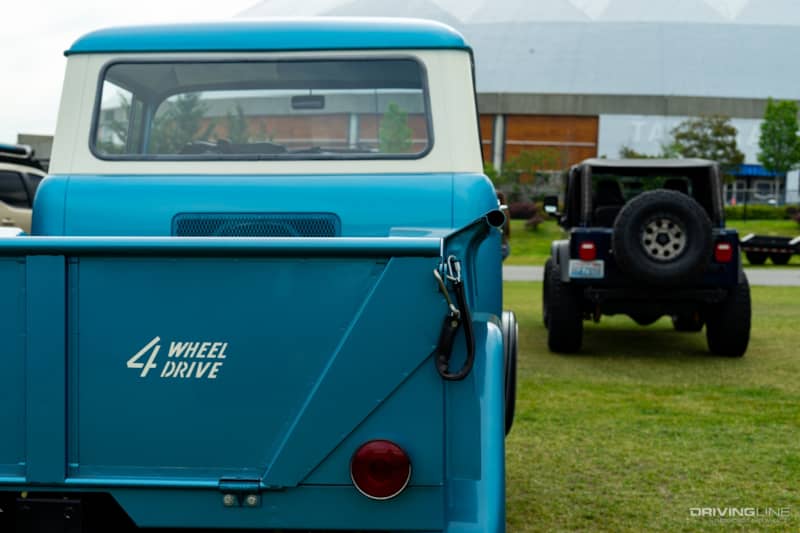 We've previously featured this build on Driving Line, and with good reason. What started out life as an International pickup has been completely transformed into an LS6-powered off-road monster. Despite it sitting so low to the ground, it's able to achieve 14 inches of vertical wheel travel and 6 inches of upward suspension travel.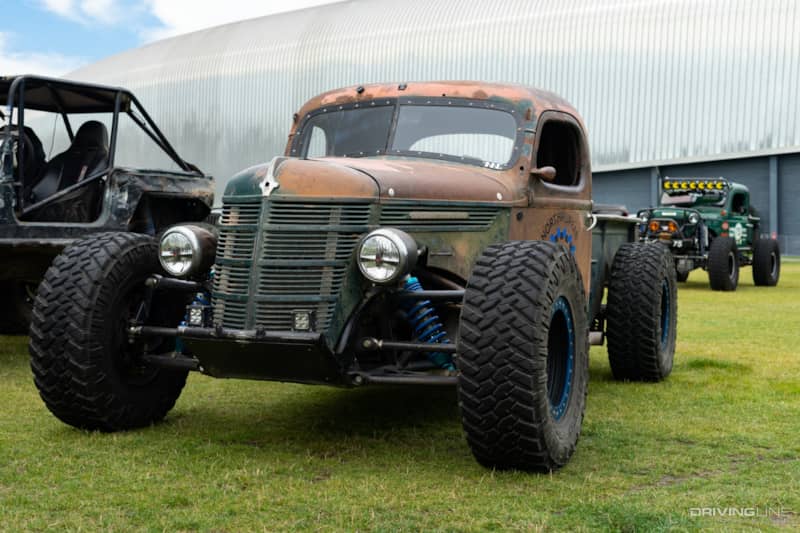 It's running on Nitto Trail Grapplers, has a Yukon Grizzly locker and even has Vision X headlights mounted in the original International light buckets. If you're looking for a build at the nexus of form and function, the Trophy Rat is it, trust us. (Bonus points for spotting the Race Tractor in the background of the first photo.)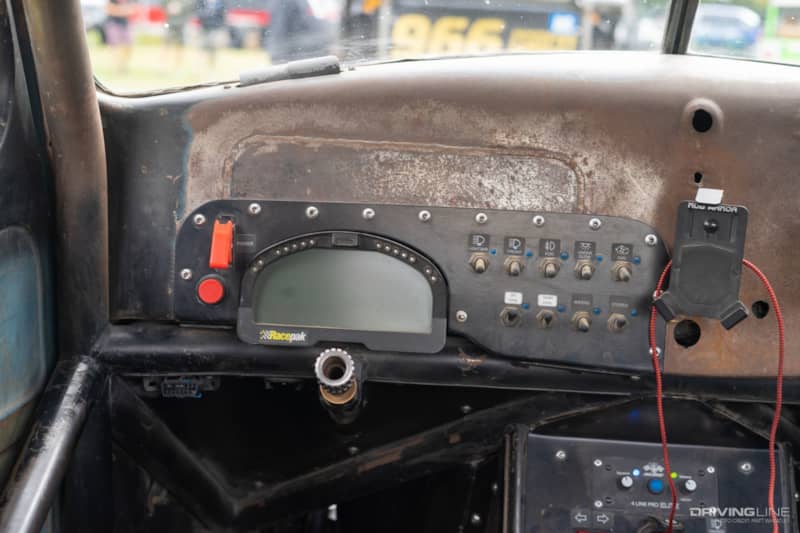 4. GMC Sierra HD Tow Rig
Those of you who regularly go to cars shows know this one truth: don't sleep on the tow rigs. Sometimes they're just as cool—if not cooler—than what they pull behind them. Thus is the case with Will Heaton's GMC 2500. It has a custom long travel suspension system with King Shocks, lightbar, new front bumper and is rolling on Nitto Ridge Grapplers.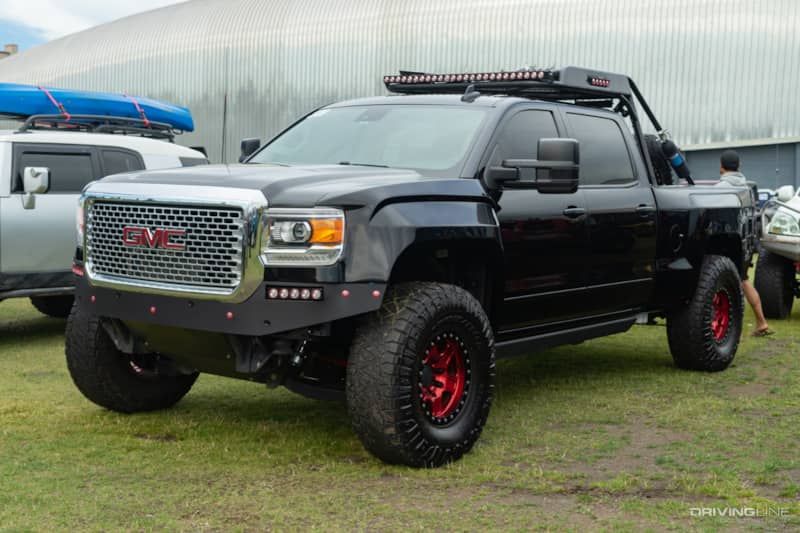 The red wheels do a great job of accenting the GMC logo, and overall, the red and black color scheme gives it a fantastic, aggressive look. Just because this truck has a job to do doesn't mean it can't look great while doing it.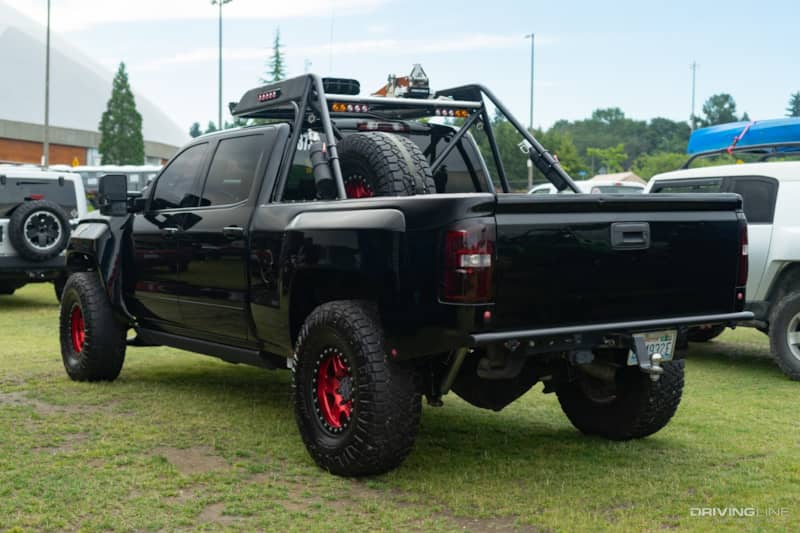 5. Overland Lexus GX470
It shouldn't come as much of a surprise that quite a few roof top tent-equipped rigs showed up to Rigstock. Considering how much of a phenomena overlanding has become, it might be more surprising that it took this long on our list to get to one. So, if you're going to make a top five list, you need to have one nice roof top tent, and a James Baroud Grand Raid XXL definitely qualifies. Fortunately, the rest of the build lives up to the tent.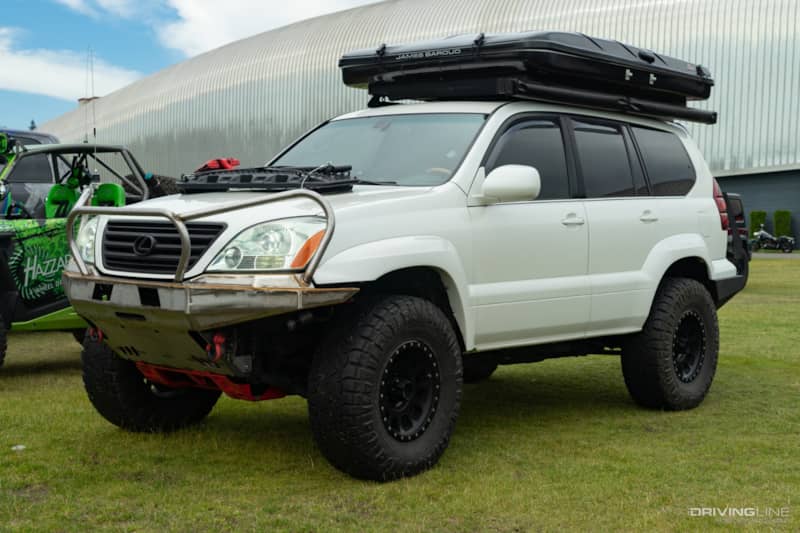 With Maxtrax and a shovel on the hood to assist whenever the GX gets stuck, 35-inch Nitto Ridge Grapplers, an Old Man Emu suspension and a custom bumper with caging, this rig is ready for whatever the wilds throw at it. It even has a custom storage system made out of plywood and PVC inside.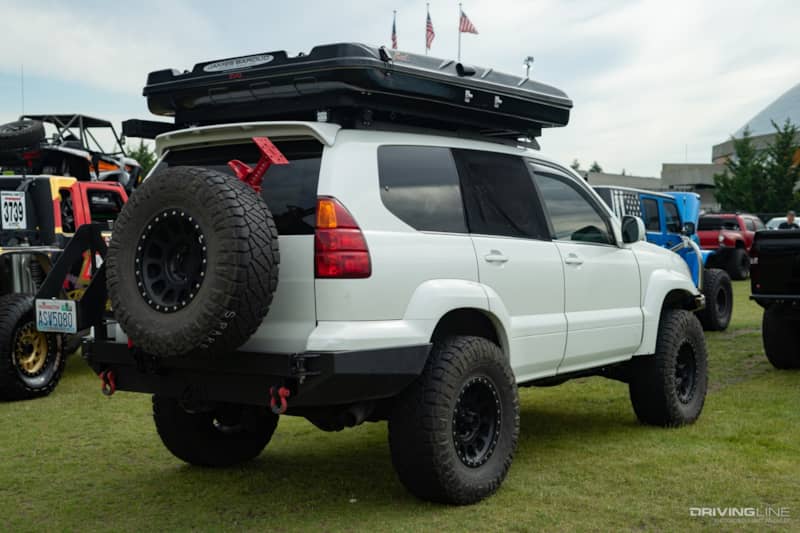 Curious about the Trophy Rat? Read our full feature!