Hellgato: Bagged Dodge Challenger Hellcat with JDM Vibes
There's something to be said about a car feeling like home. On the one hand, there's a desire to want to experience as many automotive pursuits as possible. Every enthusiast has a list of guilty pleasures, curiosities or new trends they want to experience. But for those with limited means, or limited space, indulging one of those side missions often means foregoing ownership of that one car. While that can be an interesting diversion, time usually has a way of bringing you back to the familiar.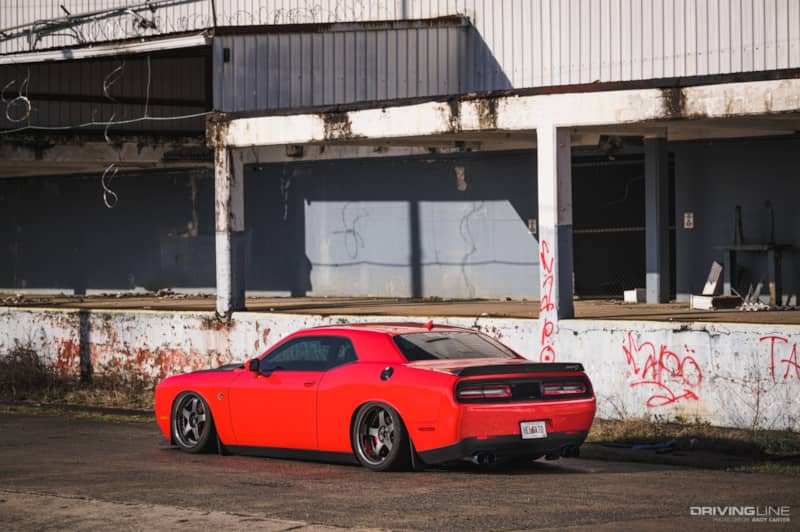 When Jose Lopez-Cruz first got into cars, his first real vehicle was a V6 Dodge Charger. While that's not exactly a legendary model, the feel of a big body American car was there, although the SRT performance models were out of reach at the time. Looking for something a little more exciting, he made the jump to an S2000, which gave him his first taste at modification, and more importantly, a taste for JDM flair.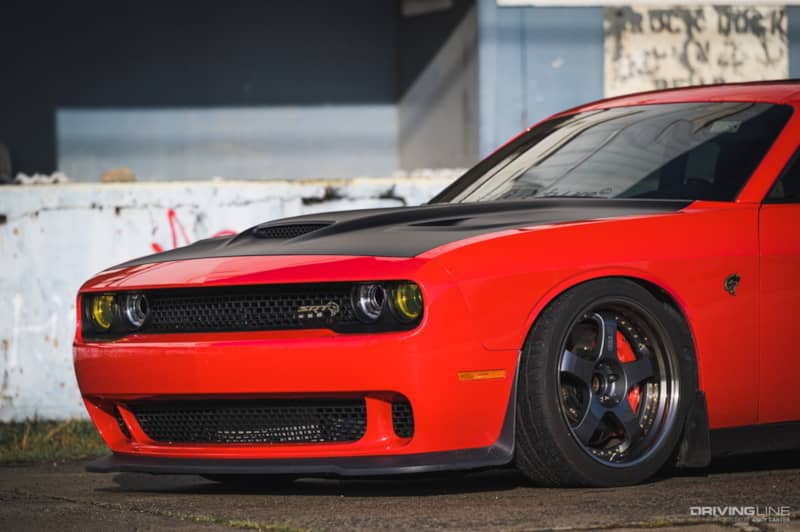 After the S2000, there was a brief stint with a 370Z, but the call to come back to Mopar never left. The first Challenger was a T/A, but once the Hellcat dropped, everything else felt second-rate. Dodge's Hellcat branding certainly needs no introduction, but when it was released in 2017, it was a shotgun in a knife fight. Seven-hundred+ horsepower in a car that cost about the same as a Tahoe was unheard of, and provided an experience that was truly special.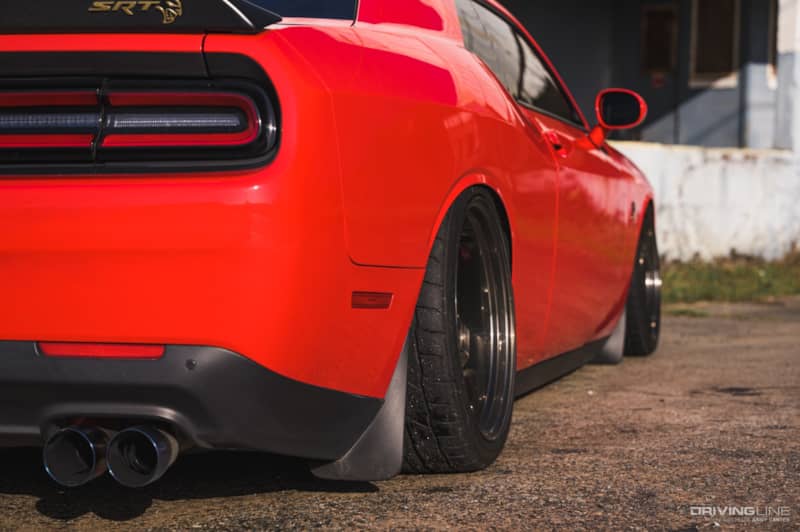 OEM+ with a Twist
Coming from a history of modification, Jose wasn't going to let this Hellcat rest on factory appointments. Content with the aggressive aesthetics Dodge blessed the upgraded Challenger with, Jose focused on an OEM+ approach, bringing the big body down to the pavement via a Universal air suspension.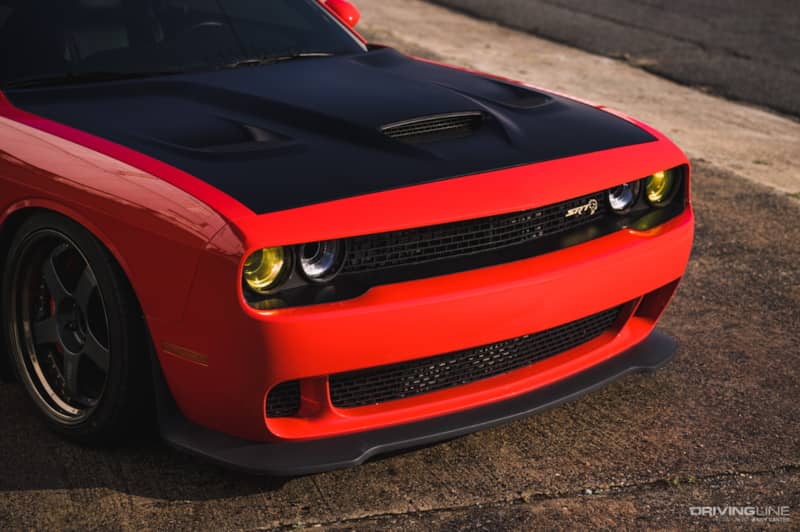 "It allowed me to keep my adjustable dampening from Dodge but also air the car completely out onto the ground when I get where I'm going," Jose contends. "I can still go to the track and stiffen the suspension, or go on a cross country trip in comfort."
Pulling from his time in the JDM world, Jose wanted to give the car some style that would set it apart from the modern domestic look. He ordered a set of 20-inch SSR SP1s, a well-known choice among Japanese performance machines. Although a Japanese wheel may be out of the box, Jose's decision to mount a conservative design allows the two aesthetics to seamlessly blend together, turning the juxtaposition into a detail to notice rather than an in-your-face, attention-seeking shot-in-the-dark.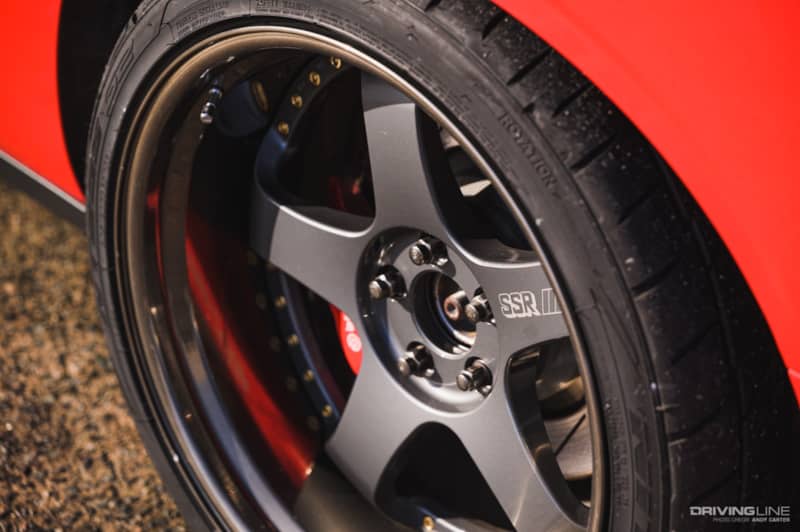 Fixing the Grip Problem
When it came to selecting tires, Jose felt that Dodge's largest mistake with the Hellcat was their OEM tire selection. They are "trying to put 707hp to the ground with a 275 square setup. After switching to Nitto and a proper size it's night and day. I have way more traction, and feel much more comfortable driving in the rain."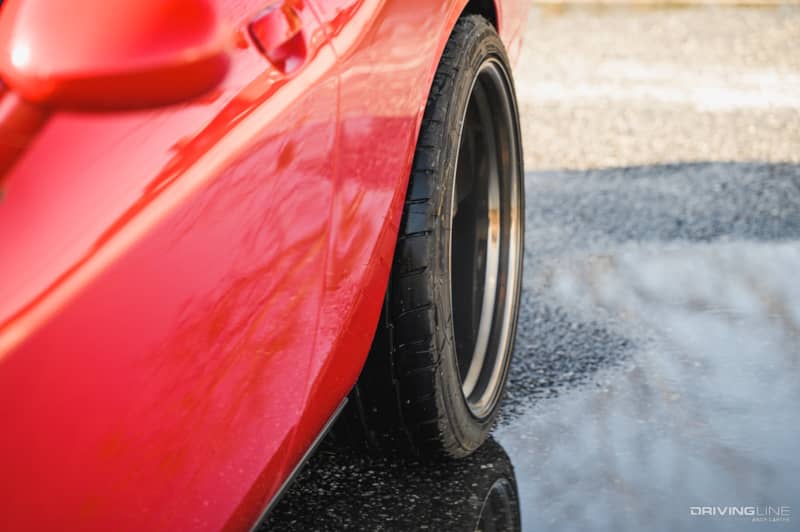 The Nitto NT555G2 is a high performance summer tire that provides owners with a balanced tire for performance driving on the track and on the street, with confidence for trips in inclement weather. Jose hooked the Hellcat up with 265/35/20 up front, and a significantly wider 305/30/20 in the rear.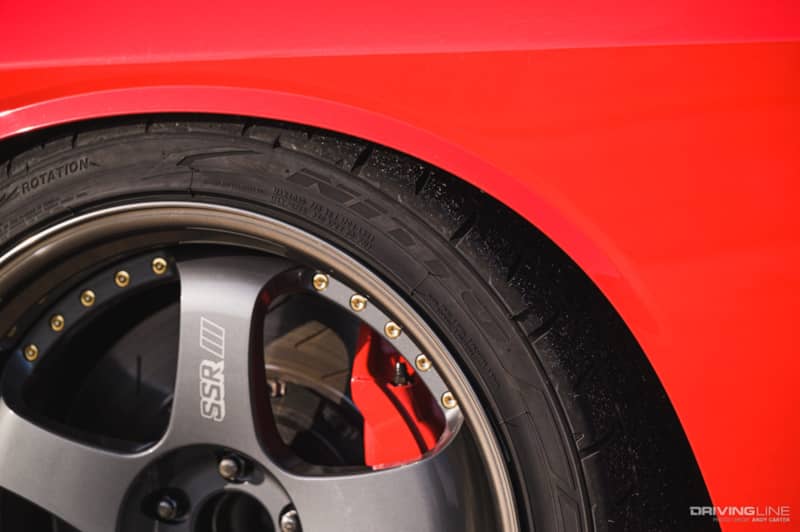 Don't Mess with a Good Thing
Under the hood, the Hellcat has been enhanced with a few notable modifications. A Legmaker intake provides roughly 20hp over stock, while also adding a nice touch of carbon fiber to the engine bay. A combination of a Ripatuned Incognito lower damper sleeve kit and Gates green belt help to make the most out of the stock supercharger. Inside, a Barton short shifter gives the factory 6 speed a better feel.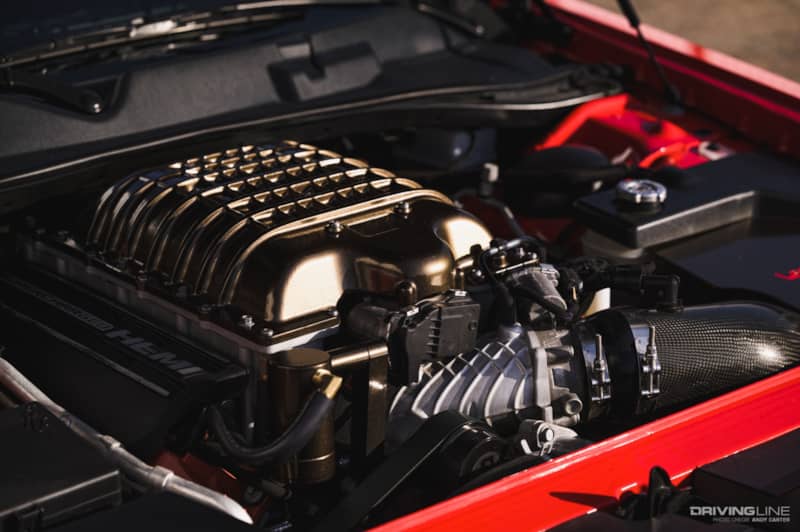 Thinking back on his time with the Hellcat, Jose remembers, "taking it to the track for the first time. Watching people's faces when you put it in launch control and let the car do the rest of the work." The Hellcat is a special car in a sea of transportation appliances. As the end of the traditional muscle car comes to an end, Dodge will be remembered as a company that didn't go quietly into the night. That kind of spirit creates fanatics out of enthusiasts, like Jose.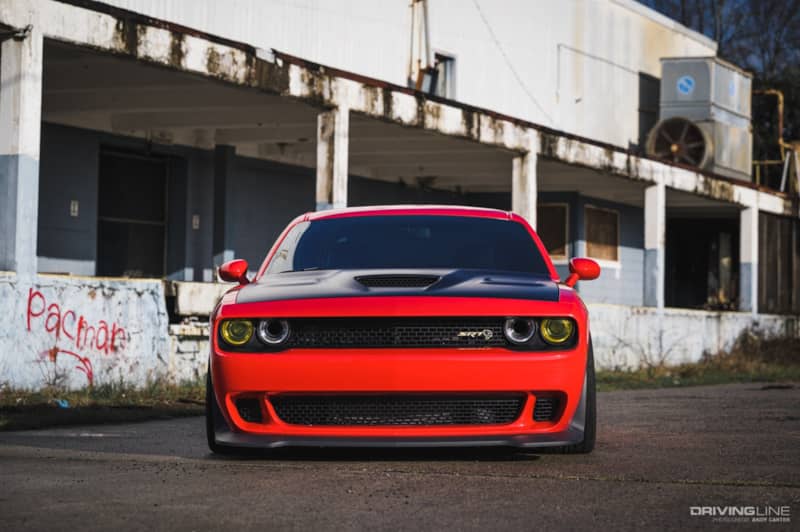 Time will tell if EVs generate that same level of lifetime attachment, but frankly, the equalizing of power plants and power delivery will probably equalize most models among future automotive enthusiasts. The community loses something when we lose the diehards. This Hellcat represents that, a near unexplainable dedication to a dying breed. Long live Dodge, and long live the Hellcat.