Here Comes the Hurricane: This 500HP+ Twin Turbo Inline Six is the Replacement for the Hemi V8
It's long been rumored that Stellantis (formerly known as Fiat Chrysler Automobiles) has been working on a new inline-six engine designed to be a more a fuel-efficient replacement for its Hemi V8s.
Initially we thought these new engines might debut in the next generation Jeep Grand Cherokee, Grand Cherokee L or Wagoneer, but those SUVs have all hit the market sporting carryover V6 or V8 engines. 
Bye-Bye Hemi?
But the new inline-six is real and it's coming soon. Today Stellantis showed off some of the technical details behind these new engines, including power output and gave them a name - Hurricane.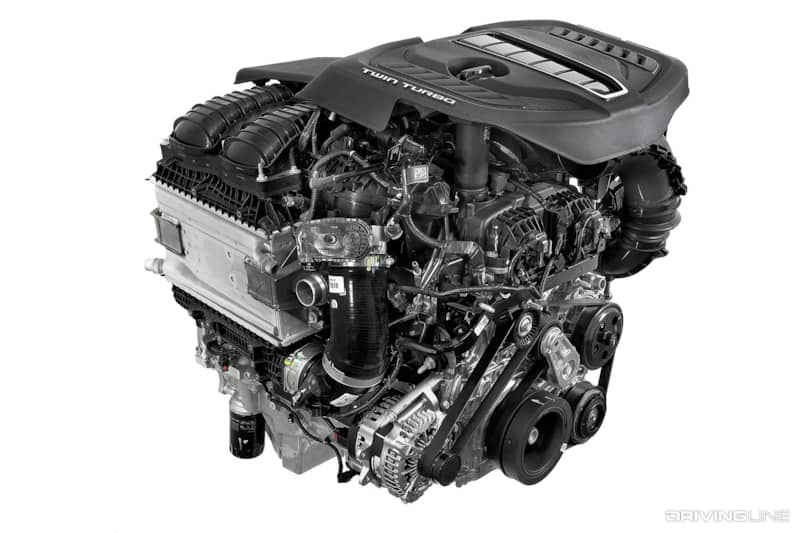 There will actually be two different Hurricane inline-six engines, both displacing 3.0 liters and fed by two turbochargers. One will be geared towards fuel economy and everyday use, while the second will be designed for performance applications. The Hurricane is all-aluminum and is built from the same engine architecture as the 2.0L turbocharged four-cylinder currently used in various Stellantis products.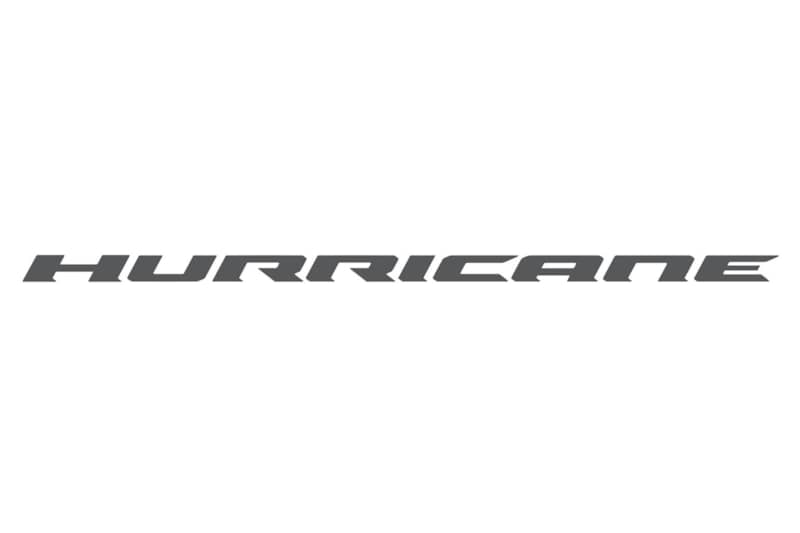 The "Standard Output" version uses cast pistons and makes peak boost of 22 psi. It has an output of "more than" 400hp and 450 lb-ft of torque — which slots it in as a replacement for the current 5.7L Hemi V8. 
The "High Output" Hurricane uses forged pistons and different turbochargers that make 26 psi of boost. It will make over 500hp and more than 475 lb-ft of torque — enough to outgun the current 6.4L or "392" Hemi V8. 
The Replacement for Displacement 
Of course the whole idea behind both of these engines is to deliver equal or better performance than the existing V8s while also running cleaner and using less fuel to meet ever-tightening emissions requirements.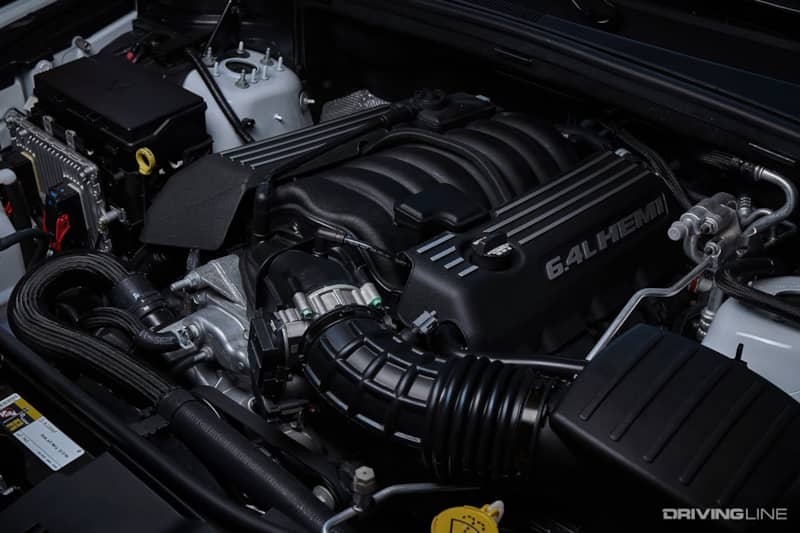 Stellantis didn't announce specifically which vehicle the Hurricane engines will launch in, but it did say the first Hurricane-powered vehicles will arrive in showrooms sometime this year. Our bet is on the aforementioned Grand Cherokees or Wagoneer, though these engines should be able to power just about anything that uses the current V6 and V8 engines, as well as the 2.0 turbo.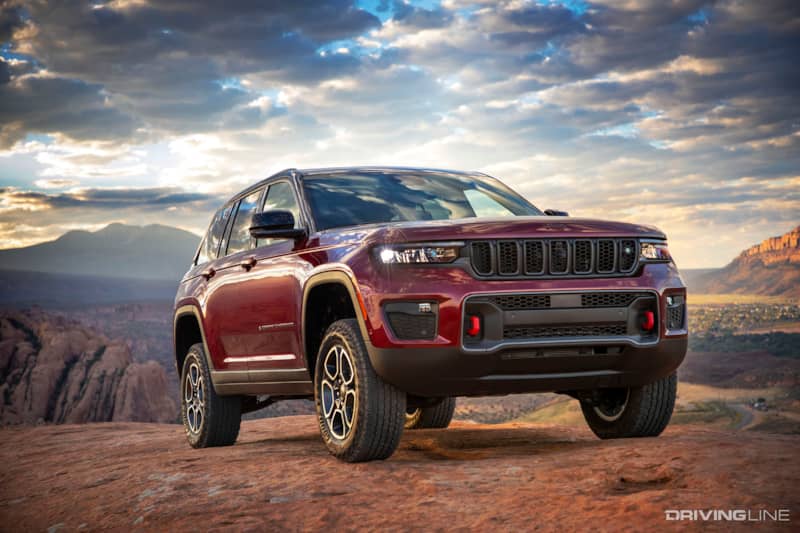 The Future of Muscle?
It's all but guaranteed these engines will soon be powering Jeeps SUVs and likely Ram pickups as well, but one of the bigger questions is whether the Hurricane will make its way under the hood of Dodge cars.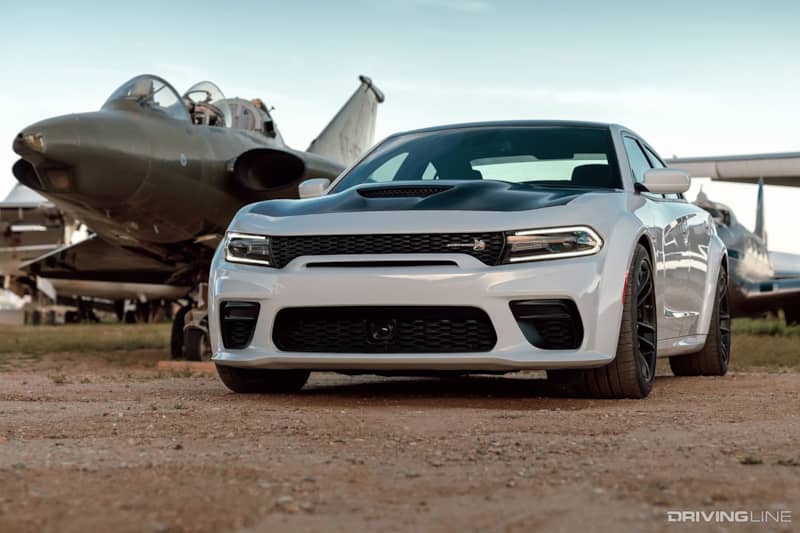 Despite their ongoing popularity, both the Charger and Challenger are extremely old in the tooth, and we've yet to have any clear information from Dodge about what's next for these cars. We know Dodge is planning to to introduce at least one "electric muscle car" in the coming years but we aren't sure on the fate of their existing gasoline muscle cars.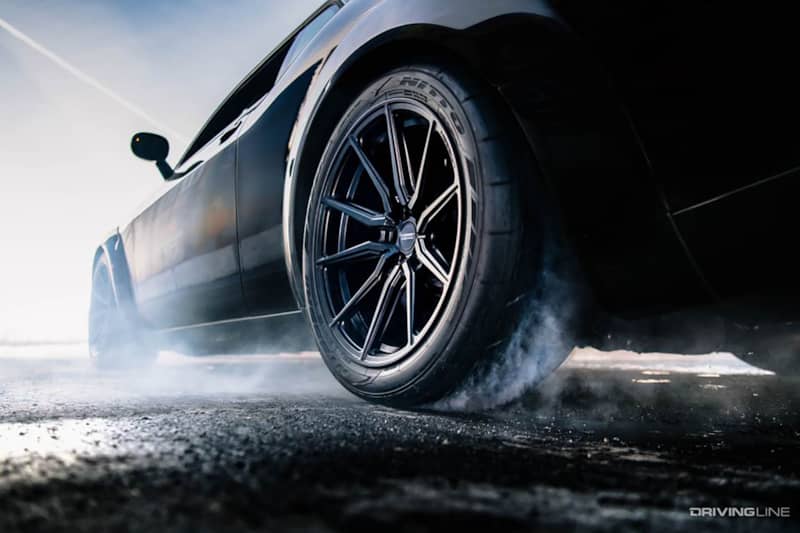 It's possible the Hurricane engines could replace the 5.7 and 6.4 Hemis offered in the current Charger and Challenger, or there could be an updated, modernized versions that use the twin turbo inline-six as a bridge between the gasoline and electric eras.
And speaking of bridging the gap between gasoline and electric, Stellantis also makes it clear that like the 2.0 turbo engine its based on, the Hurricane has also been designed for use as part of an electrified hybrid powertrain. Maybe in the future a battery-assisted, ultra high performance version of the Hurricane will replace the beloved Hellcat V8?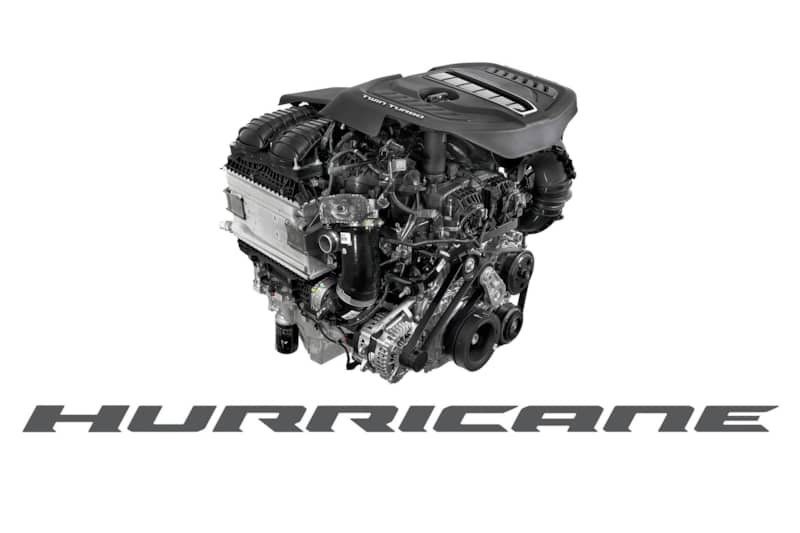 Let's not get too ahead of ourselves though. First, let's see how these new engines perform in the real world before we right off the classic Hemi V8 altogether. Whatever happens, these are interesting times for American auto enthusiasts.