Honda Heaven: Visiting Spoon Sports and TYPE ONE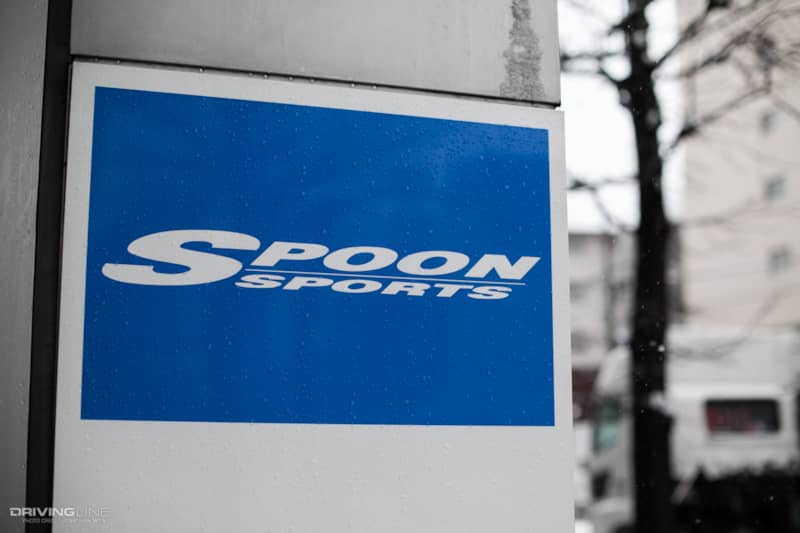 The last time I'd made a stop to Spoon Sports and its secondary outlet TYPE ONE, it was 2002 and I was in full-on Honda mode. To visit the shops that had built Honda racecars that I'd only seen in promo VHS tapes or Hyper Rev catalogs was a dream come true. I'd even managed to scoop a pair of Vision corner lights for my EG Civic for a whopping 2000yen (the equivalent of $20USD). I was a happy guy.
Fast forward over a decade later and I'm still in Honda mode, even though it's not full-on. I don't own that EG anymore but I still have an ultra soft spot in my heart for Japanese tuning shops who still dedicate their craft to a manufacturer who's since gone more eco-friendly than performance minded.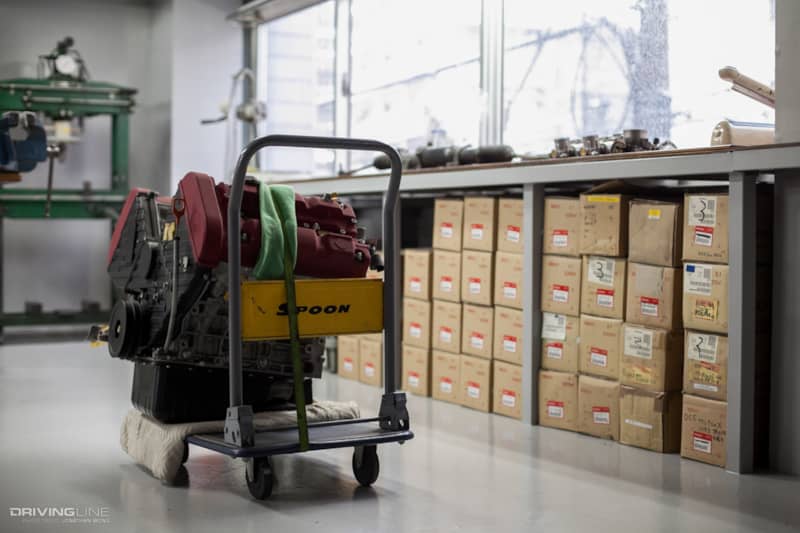 I figured it was about time to make another visit to see what they've been up to all these years, and with the help of Aaron Wang from GoTuning in Santa Ana, CA, I was able to do just that.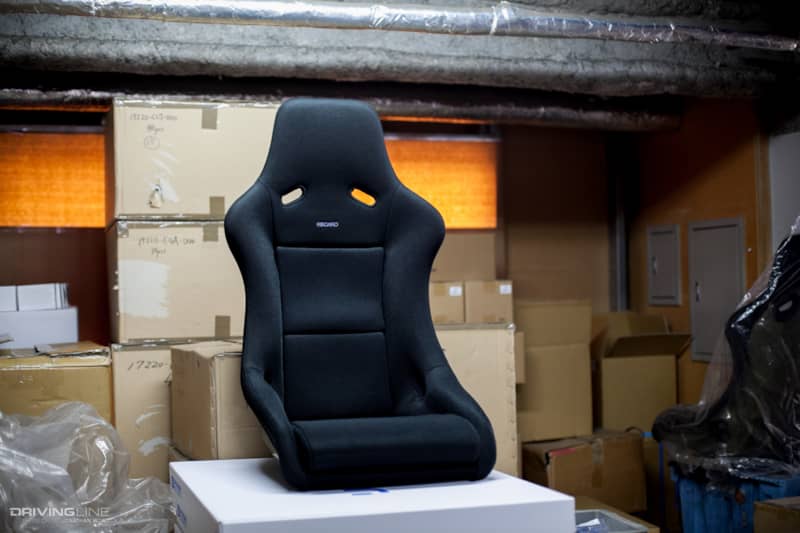 Spoon is still cranking out their performance line for the Honda market, so it's business as usual. Within the past few years, they've put some focus into making a product that can be applied to most vehicles, showing performance gains instantly at an affordable price and easy installation process.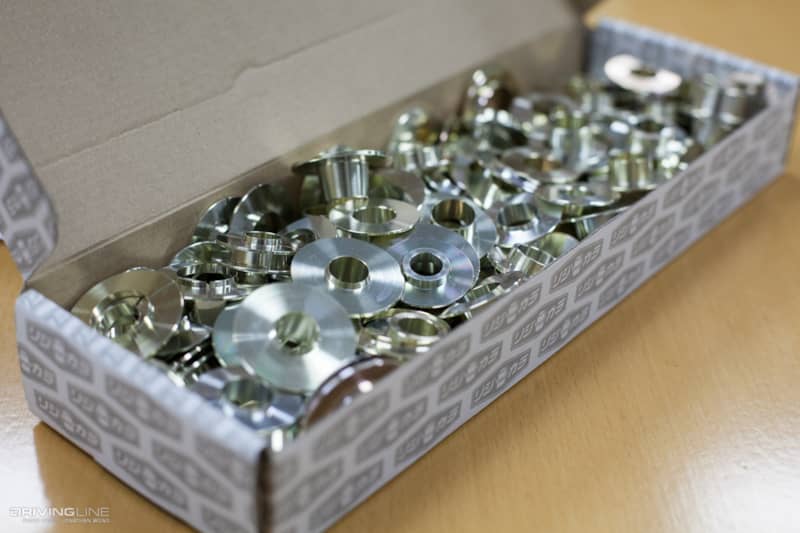 These Spoon rigid collars are fitted through various bolt holes that connect the subframe to the chassis, which are normally bigger, accommodating for quicker flow of production on the factory assembly line. When new, a car rides tight but after time, the bolts start to loosen and slight movements can take place, affecting mostly handling. By installing these rigid collars, you eliminate this "play", eliminating that chassis movement, while improving handling/braking and reducing overall road noise/vibrations.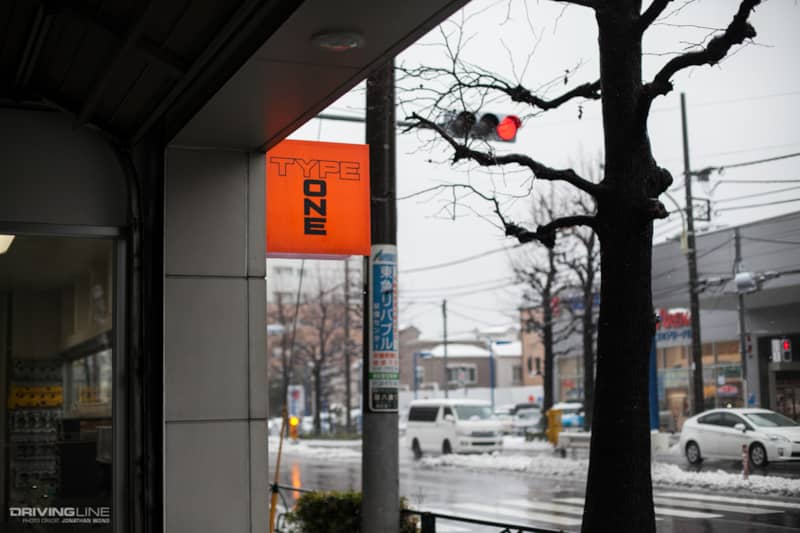 Over at TYPE ONE it's a completely new vibe and setup. Ichishima-san had the entire shop redesigned by the well-known Torafu Architects, giving it a much more modern look and calming feel.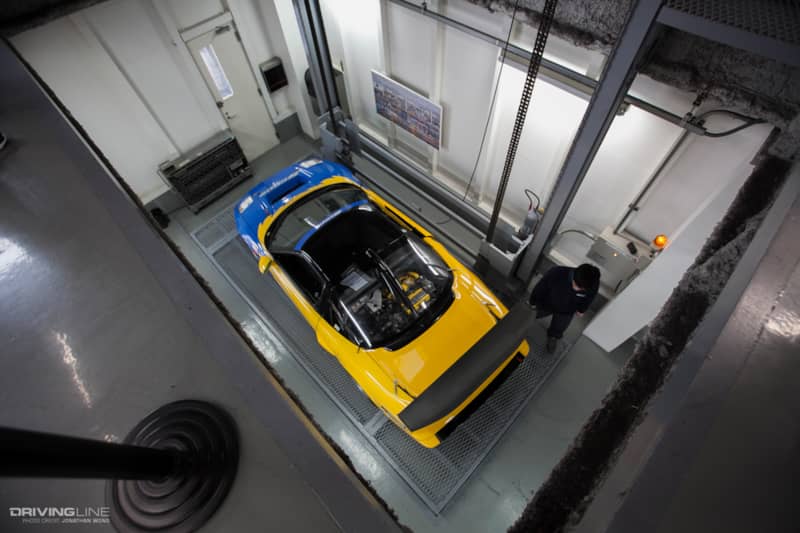 TYPE ONE uses a sleek lift to move cars around from the first to second floors and a special storage rack to house its current racecar fleet. Not much going on at the moment except for a mint NSX customer car by way of Hong Kong, an S2000 nearly dismantled, an S660 in for maintenance and a few other S2Ks in for who knows what.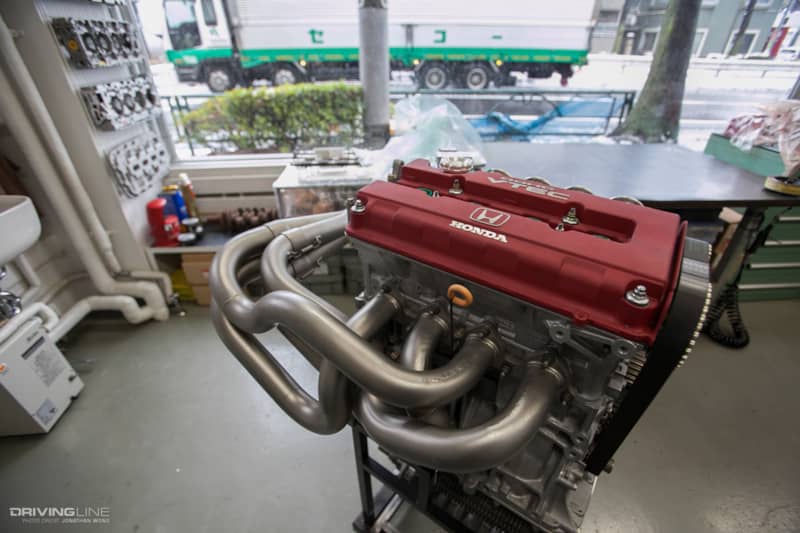 The engine assembly room is a unique feature: here, Ichishima had large windows installed so that passersby could stop and look at the work that was being done, similar to how Japanese bakeries are designed. I much prefer the craftsmanship of a B-series engine assembly over fresh loaves of bread...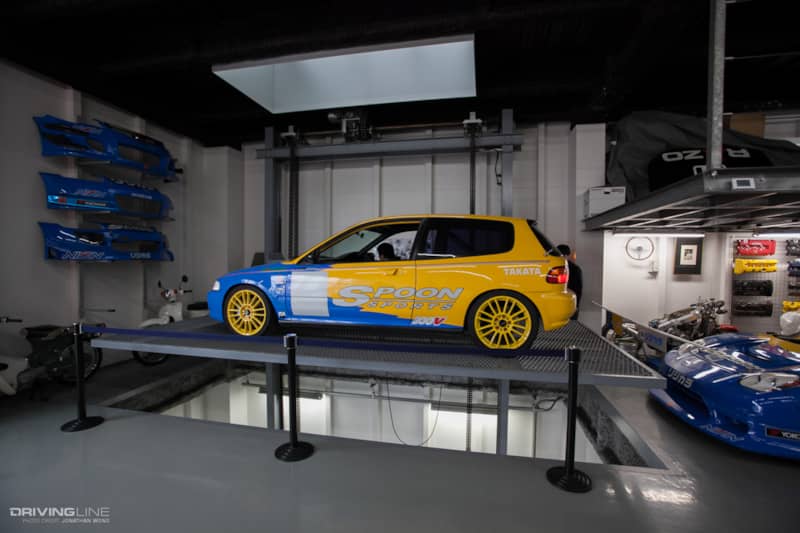 The TYPE ONE staff brought out Spoon's NSX and EG6 racecars down from the storage rack for us to check out. That pretty much sealed the deal, keeping me a happy Honda fanboy, and business, it seems, at Spoon is still carrying on as usual.