How to Survive Tokyo (Auto Salon) in 10 Easy Steps

Sooo…you're heading to Japan for the first time next week, and it happens to be for Tokyo Auto Salon. Lucky for you, I've made the long commute across the Pacific for TAS a lot, and I can tell you that even for a seasoned vet, it can still be overwhelming once you get there. Fear not—even with a language barrier, Japan can be navigated quite smoothly, so long as you don't stray too far from the beaten path. Here's a quick survival guide to making sure your first trip to Japan—and the Tokyo Auto Salon—is a successful one.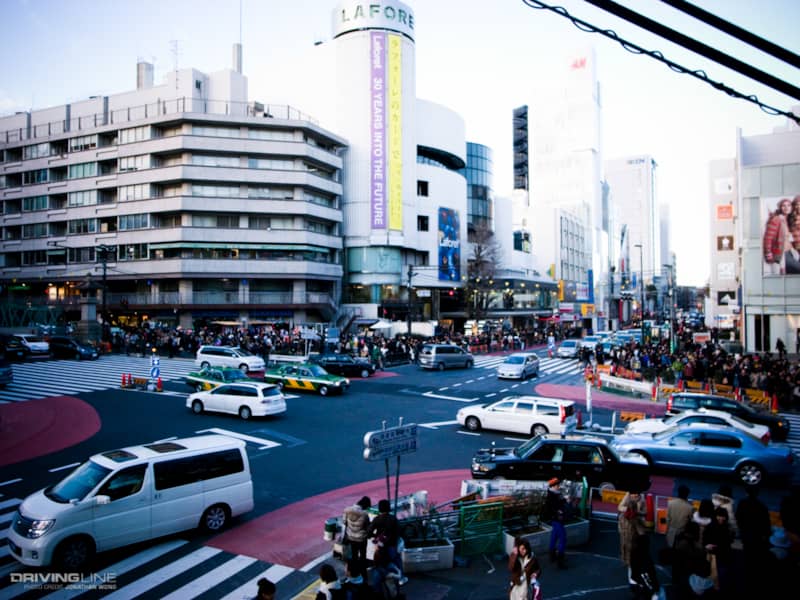 Arrival: Before you jam out of customs and into the closest Family Mart for your first bottle of Pocari Sweat, you're going to need the right currency. You could get fleeced a few bucks exchanging at the airport but hit the right ATM for a more spot-on exchange rate (remember: Citibank or Seven-Holdings/7-11 is key, anywhere your banking system is usable). A couple hundred USD should get you through the weekend, unless you plan on shopping or going out drinking. You can get to Tokyo by either limousine bus (shuttle) or the Narita Express (N'EX), depending on which airport you traveled to (Narita or Haneda).
Cellphone: Most American cellphone providers will charge expensive international rates with the exception of T-Mobile, which has a great free international roaming plan and actually connects with fast, local LTE satellites. But if you want a surefire solution, grab a rental pocket WiFi from the airport. Super high speed, long battery life and up to 10 people can share with you for a very nominal fee; all you really need is to download the right apps so you can connect with whomever. Don't forget to bring power banks if you're prone to being on social media 24/7.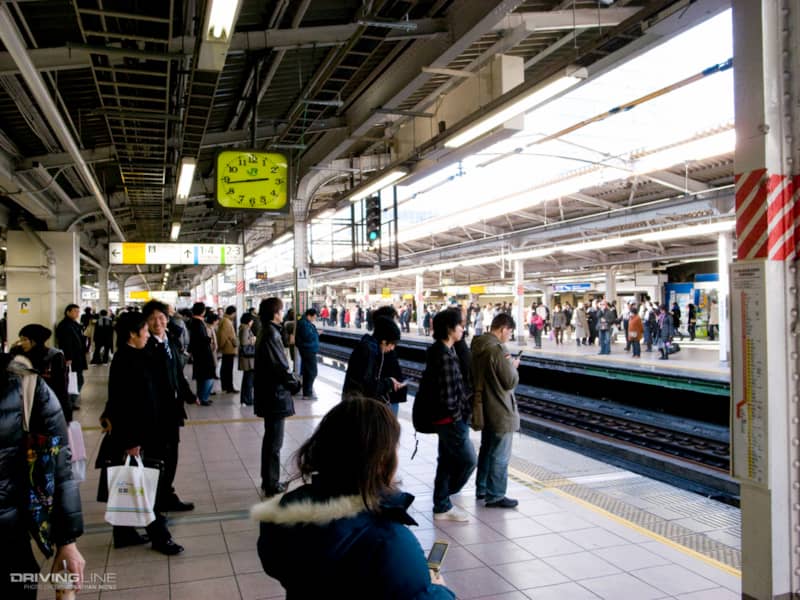 Getting around Tokyo: At first glance the trains might seem completely overwhelming (and it can be during rush hour) but generally speaking is uber easy. The JR Yamanote (green) line is the most commonly used train in Tokyo and runs in a circle, so you can't mess it up. I've found the best thing is to pick up a PASMO/Suica refillable card so you're not spending cash and stacking up coins in your pocket. Cabs are expensive any way you look at it, and Uber is still relatively new, so it's hard to say if you're saving money there. TAS is held in Chiba off the Kaihimmakuhari exit of a local train, so at most it's a couple transfers if you're coming in from Tokyo city. Hot Tip: trains stop running at 12a and don't start up again until 5a, so play wisely (party all night, yes!) or be prepared to pay dearly for a taxi (no!).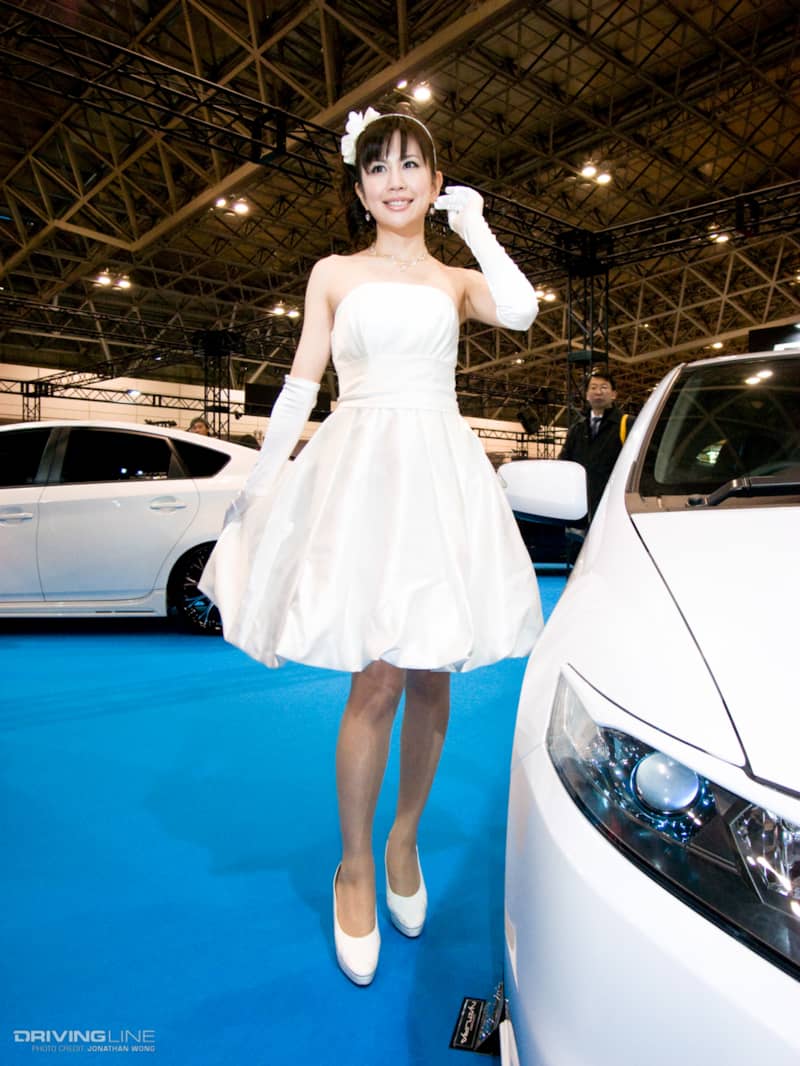 Makuhari Messe: The convention center where TAS is held is massive, about three large halls to navigate. Each one is a visual/sensory overload and takes a good full day to complete one thorough pass. Food stalls are located throughout and there's a food court on site but head out for a breath of fresh (cold) air across the way to the closest mall for a decent sit-down meal. Plenty of Japanese staples to choose from, even a McDonald's if you're not the adventurous type.
Google Translate App: Download this, it will come in extremely handy—but use the simplest form of English grammar as possible. Slang gets lost quickly in translation. Even better, learn a few basic words and phrases from YouTube, for things like toilet, beer or "What's your phone number?"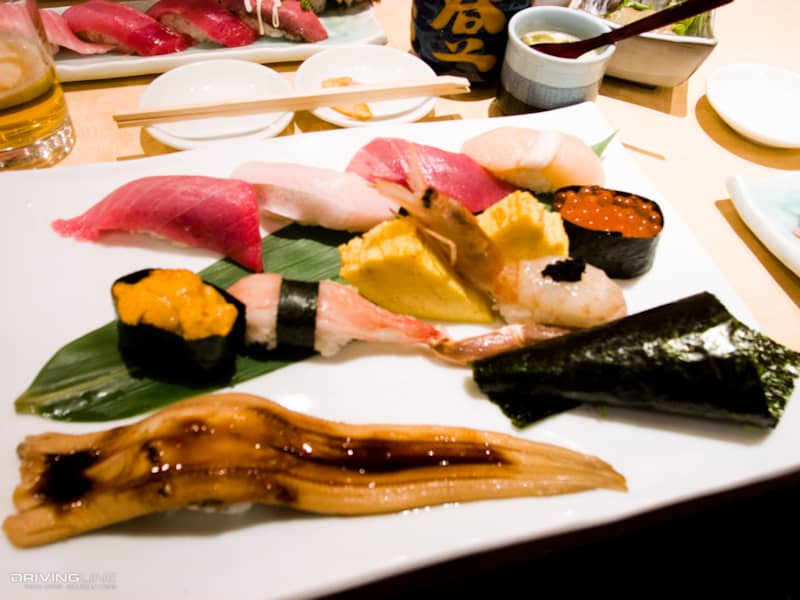 Food: From inexpensive takoyaki to no budget omakase sushi, Japan is one of the world's premier foodie destinations, and every city has something special to discover. Ramen is rampant throughout the country but depending on the region, you'll find nuances that separate them ever so slightly (and tastefully) from their competitors. Yoshinoya and Pepper Lunch rule the more affordable side of the spectrum, and nothing provides more joy than a late night stop at the closest combini (convenience store) for a small snack and drink. Try everything until you get indigestion!
Kit Kats: Easily the most requested item to bring back home are Japan's never-ending selections of Kit Kat candies. And much like food, going to different regions of Japan will net you different flavors. Sometimes the packaging is the more unique part, so if you Kit Kats that grab your attention, get them! I still regret not picking up the Shinkansen (bullet train) pack I once saw at Shin-Osaka station a few years ago. The gift stores are stocked with these so you don't need to worry about carrying these around until it's time to go home.
Masks: You will see many people wearing these no matter what time of year it is, but more so during the winter season—obviously to help prevent the flu from spreading around. Some say it's a courtesy to wear while you're sick while most say they wear it to keep from getting it in the first place. They're cheap. Get them and bring hand sanitizer from the States.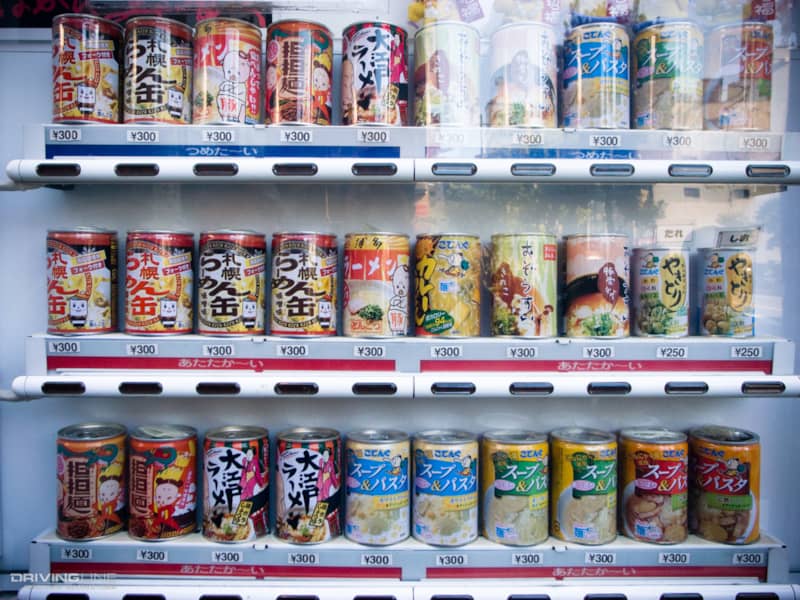 Vending machines: These things are everywhere. I've seen them in empty fields, dark alleys and contrary to popular belief, rarely with used undergarments. What they are stocked with usually are strong coffee, corn pottage (basically soup with all the kernels) and various types of beverages.
Car shops: Most people start off with a visit to a Super Autobacs or Up-Garage—the current exchange rate will be favorable, so it might be in your best interest to bring an empty suitcase for things easily transportable (not a ball bearing turbo or Bride seat). A word of the wise for those of you who plan on visiting tuning shops: use common courtesy and ask for permission before you whip a camera out and start shooting their cars, especially if you show up unannounced. It might seem harmless but imagine if someone did that to you.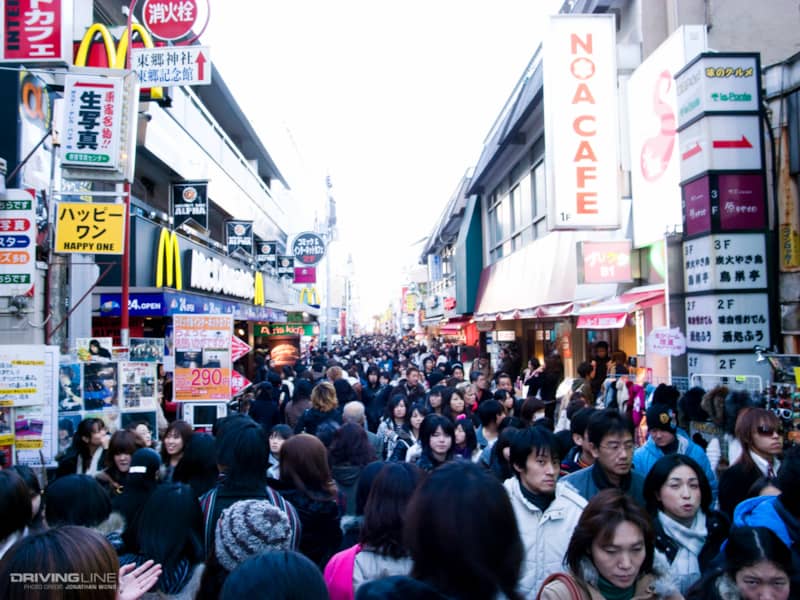 Most of all... HAVE FUN! Good luck!