How to Be a Beach Boss: TITAN Surfcamp
Are you suffering from end of summer despair? Are your swim trunks salty, your forehead sunburnt or, worst of all, is your designated beach ride packing ten pounds of sand? Are there moldy wetsuits and stinky remnants of ten fishing trips lining your truck bed? If you can relate to this struggle know this: 1) you are not alone and 2) Nissan has the solution.
Enter the TITAN Surfcamp, Nissan's ultimate beachside adventure vehicle.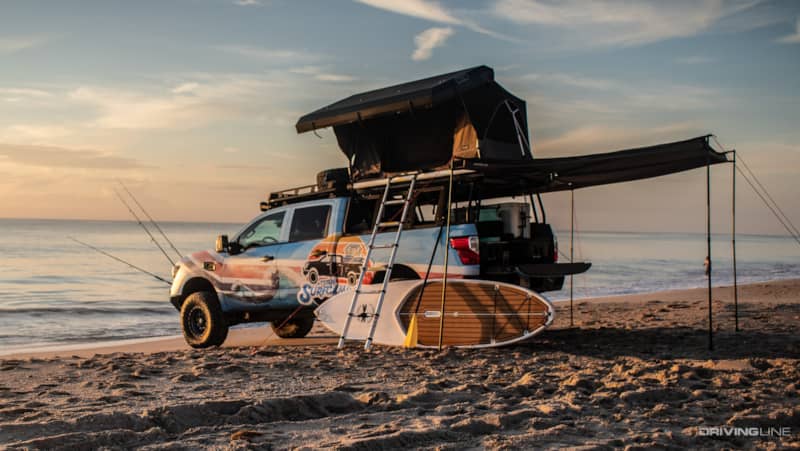 Launched this summer in Vero Beach, Florida, the Surfcamp is a conceptual automotive masterpiece created for the avid surfer, fisherman or anyone that digs beach time. Starting with the TITAN XD Diesel Midnight Edition Crew Cab, the truck is powered by a 5.0L V8 Cummins turbo diesel. With a 2,000 lb maximum payload capacity, it can surely handle that enormous fish that you "almost caught."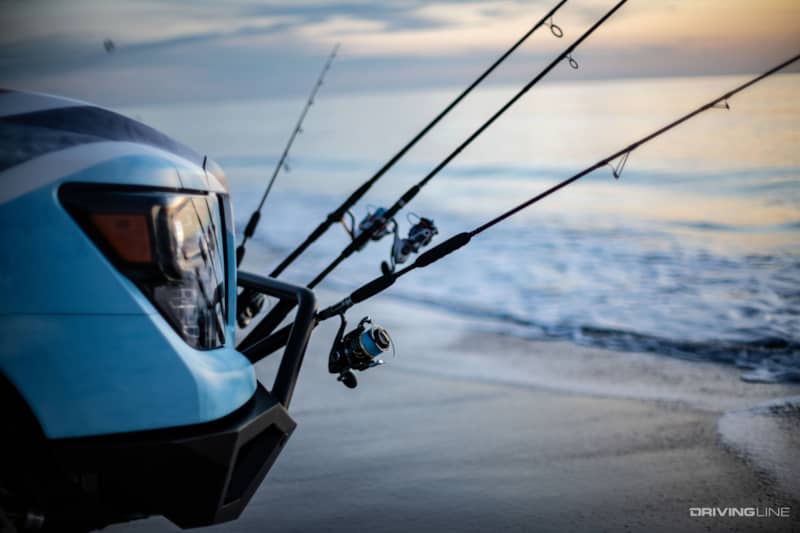 What makes this concept truck really interesting are the dreamy aftermarket upgrades. From built-in rod holders in the front bumper to Decked bed drawer storage systems, this is no average surf truck.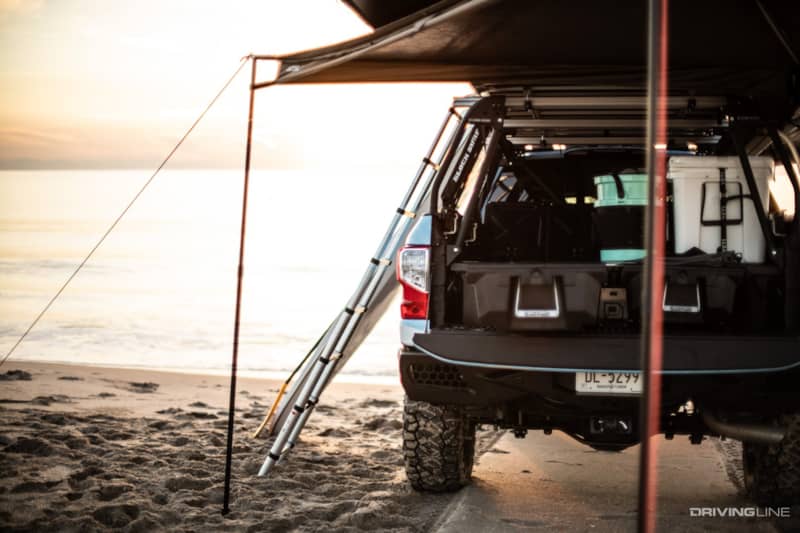 To help keep sand at bay, the TITAN Surfcamp has an integrated teak wood deck and a Road Shower solar shower system. When you're ready to head home, don't panic about your soggy shorts. The Surfcamp's cab is upholstered in wetsuit material, and heavy duty rubber floor mats flank the interior floors.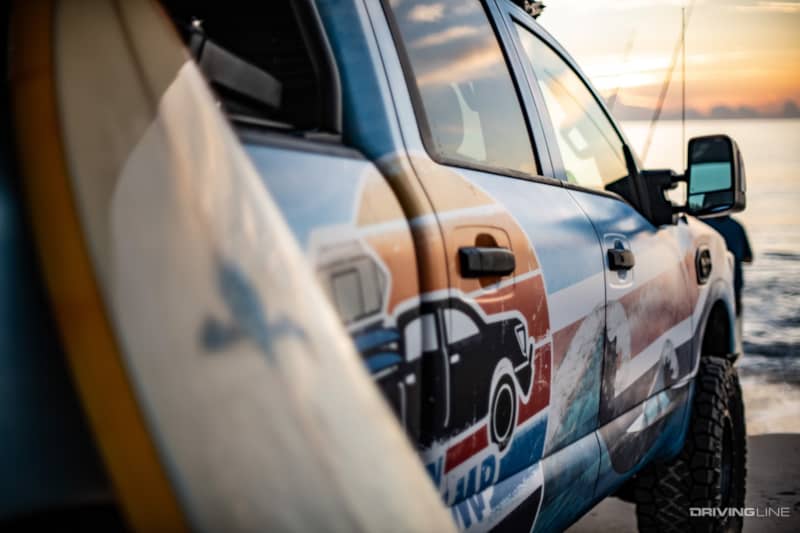 If you're looking to camp overnight, the TITAN's got you covered. Thanks to the Nitto Ridge Grappler tires, you'll easily zoom over the dunes, while the ICON Alpha wheels add a studded statement. Loaded on the roof is a hard-sided Freespirit Recreation Elite Series Automatic Tent for surf-side sleeping. Oh, and there's a Rhino-Rack Batwing awning to keep you from roasting in the heat while you enjoy your hard-earned, post-surf beverage(s).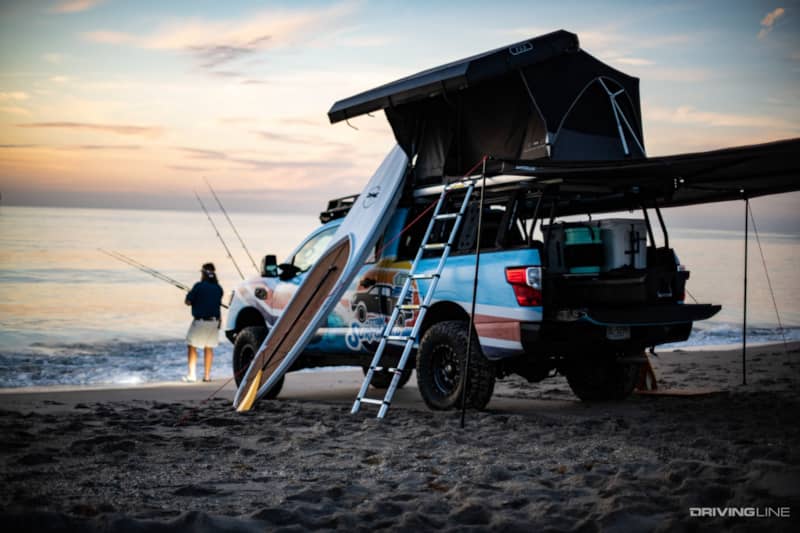 What's the bad news? This glorious vehicle is just a concept truck. Surely one could build their own Surfcamp edition, but with the luxe pricetag, it may just be smarter to buy a beachfront condo in Florida.
Photos courtesy of Nissan.
Like the article? Subscribe to our newsletter to get more sent straight to your inbox!