How To Choose The Best Tire For Your Truck Or SUV: Know Your Driving Habits, Get Results
If you own a truck or an SUV then you're aware of the challenges associated with finding a good all-around tire that is aimed primarily at street use rather than off-road shenanigans. While sports car fans are blessed with an abundance of tire choices, truck owners more often face limited sizing, load ratings, and reduced selection when trying to find a good performance solution for their larger rides.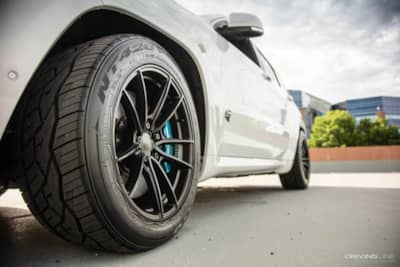 Whether your definition of 'performance' includes quiet, smooth operation matched with all-weather grip, or maximum traction so you can put down power without any hesitation, there's a tire out there aimed at your specific driving needs. Let's take a look at four different driving profiles for truck and SUV owners, and see how the leading tires aimed at these types of use compare.
Year-Round Rider: NT420S
All-weather confidence isn't limited to tires with aggressive tread patterns and bulging sidewalls. There are plenty of truck owners who are looking for a versatile tire that balances the need for wet weather traction with better-than-average handling in dry conditions. Throw in the ability to maintain grip under hard acceleration, and you've got the trifecta of what an all-season tire buyer wants for their daily driver.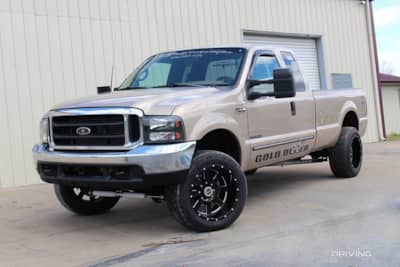 Enter the Nitto 420S, a tire that delivers all of the above while also providing the kind of long life that that's expected from a tire capable of handling a regular commute. Intended to remain stable even when under load, it doesn't just work well under normal driving conditions but it's also a solid choice for anyone who's regularly hauling cargo or towing a trailer. A further bonus? The 420S significantly less expensive to buy than similarly-sized all-terrain tires, which offer less civilized manners in regular driving.
Living Large, Luxury-Style: NT420V
If you own a luxury SUV or high-end truck, chances are you want to ride on a tire that matches the uprated design specifications of your vehicle. What if you need everything that a tire like the 420S provides, but need an extra edge when it comes to road-holding, comfort and style?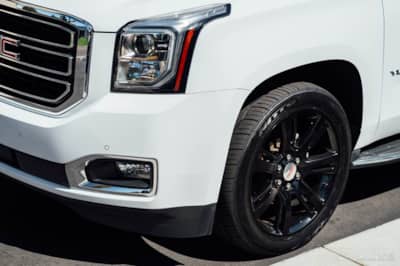 The Nitto NT420V evolves the 420S design in the direction that premium truck owners can appreciate. With a non-directional asymmetrical tread design that is as eye catching as it is effective at sticking to wet pavement, this tire is intended to meet the increased demands of high-horsepower performance SUVs and smooth-riding luxury trucks. Big treadblocks offer good traction, but the 420V's low-noise design also means there's little penalty to pay for its sure-footed character. It's an all-season tire that dials down on compromise while accentuating the best qualities of any vehicle it's fitted to.
Weekend Warrior, Weekday Commuter: NT555 G2
Do you break up the monotony of your drive to and from work each day with weekend driving that truly pushes your truck to the limits? Do you like to catch sports cars sleeping at the stoplight, or test your suspension and your own skills on an empty stretch of two lane on a regular basis? If so, then a traditional all-season tire probably isn't going to cut it, and finding an ultra high-performance summer tire that's available in a range of truck-appropriate sizes can be a real challenge.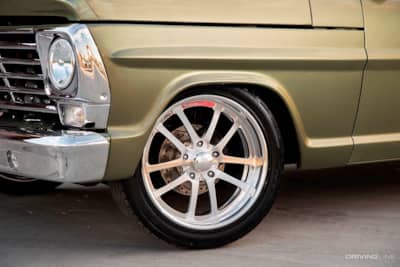 For those seeking a 200-treadware option, Nitto offers the NT555 G2, a tire that is designed to thrive in an extreme handling environment without trading wet weather capability to get there. With reinforced shoulders that make for crisp transitions, and large treadblocks intended to capture high horsepower and translate it into pure straight-line grip, the NT555 G2 is the first pick for weekend warriors. (Click here to see the NT555 G2 on the new Ford Mustang Mach E RTR concept vehicle)
Full-Time Corner Carver: NT05
In the era of the super SUV it's only natural that a tire should evolve to match the performance and capability wrapped up in these turbocharged, eight-cylinder all-wheel drive machines. Max performance rubber is no longer the exclusive domain of muscle cars and exotics, which means enthusiasts who need the absolute best in cornering, braking, and dry pavement capability aren't on the outside looking in simply because they drive a truck.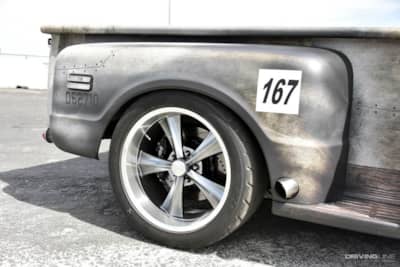 The Nitto NT05 is a track-tested tire that can be driven just as confidently on the street as it can into the staging lane of your local drag strip or the pit lane of any road course or oval. Featuring exceptional grip thanks to its unique rubber compound and strong design, the NT05 is a tire whose traction won't fade in the first corner even under the pressures and heat generated by a full-size truck at full gallop.
Staying safe all summer long is that much easier when you know how to inspect your tires during the hottest season of the year.