Hybrid Pickup Challenge: Comparing the Ford F-150 Powerboost Hybrid To Its Chevrolet Silverado Hybrid Predecessor
The 2021 Ford F-150 Hybrid (also known as the Powerboost) is currently the only hybrid full-size pickup truck on the market. While this might be a first for Ford, the Blue Oval is actually more than a little late to the electrification game when it comes to trucks, having been beaten to the punch not once, not twice, but three times by previous generations of pickups from Chevrolet and GMC.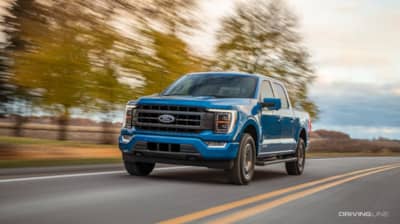 This got us thinking: while drivetrain technologies have advanced significantly over the past two decades, vehicle weights and sizes have also escalated. If we compared the all-new Ford F-150 Hybrid against GM's ghosts of hybrid pickups past, would the efficiency figures of the older, simpler generation of trucks compare favorably against the latest an greatest?
How far have hybrid trucks since they first arrived in the mid-2000s? We crunched the numbers to find out.
F-150 Hybrid Tech
First, a primer on the hybrid technology used by the 2021 Ford F-150. The truck is based around the brand's 3.5L, twin-turbo EcoBoost V6 engine, which is paired with a 47hp electric motor and a 1.5-kWh lithium-ion battery to deliver a combined 430hp and 570 lb-ft of torque. The motor sits between the engine and the transmission, and is capable of brief spurts of low-speed electric-only driving, although that's not its primary purpose.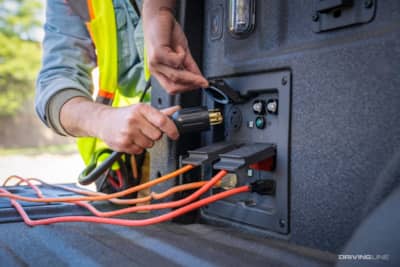 In addition to the small horsepower bump and more significant torque boost (70 lb-ft) compared to the standard-tune gas-only EcoBoost, the F-150 Hybrid also bests its sibling at the fuel pump with a rating of 25-mpg in combined driving for two-wheel drive models. This is an improvement of roughly 20 percent, and although 4x4 trucks drop to 24-mpg combined, both editions of the Hybrid are even ahead of the also-thrifty F-150 turbodiesel. 
A Trio Of Hybrid Pickups From GM
GM's range of hybrid pickup trucks cover three generations of design. The original 2004 to 2009 Chevrolet and GMC models sandwiched a small flywheel generator between the gearbox and the gas engine, although the standard 5.3L V8 was doing most of the work.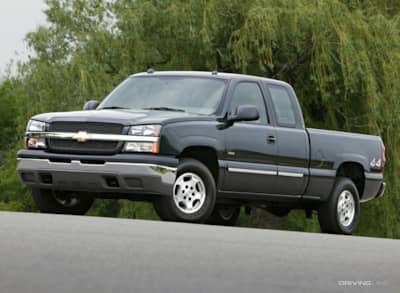 A set of underseat lead-acid batteries were on-hand to run vehicle systems while the engine was switched off, but did little else while the internal combustion gear was running, making it a precursor to the engine start/stop systems that we see today. The net benefit was a little more than a single mpg in regular driving, compared to a gas-only V8.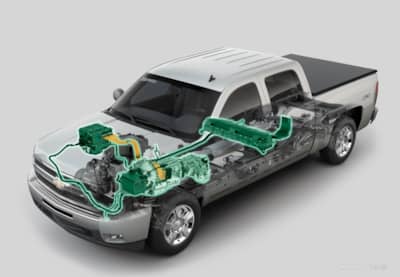 The next version of the Chevrolet Silverado Hybrid and GMC Sierra Hybrid appeared in 2009. This time, the trucks featured a full 'parallel hybrid' setup that allowed their electric components to pitch in during the drive, which meant that GM's 6.0L V8 was assisted by a pair of 80hp e-motors twinned with a 300 volt battery. These two units were capable of motivating the truck on their own at speeds of up to 30-mph.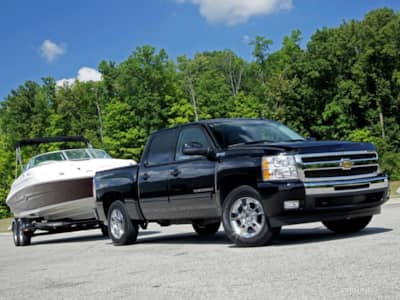 Total output for the system was 332hp and 367 lb-ft of torque, which kept the Hybrid twins competitive with their gas-only siblings in terms of capability. The real story, however, was the 25 percent improvement in fuel mileage in city driving: two-wheel drive trucks returned 21-mpg around town and 22-mpg highway (21-mpg combined), with a modest drop for four-wheel drive models in both categories.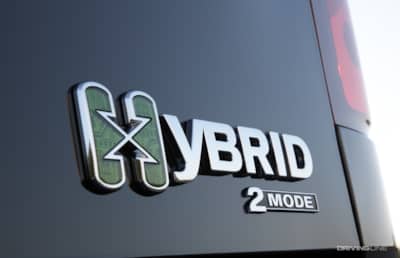 When the GMT900 platform left the market after 2013, Chevrolet and GMC took a breather from building hybrids before heading back into the fray in 2016. The latest version made use of the brand's eAssist mild hybrid system, which again tapped the 5.3L V8 as standard equipment. The electric component was dialed back compared to the 6.0L trucks, with an extra 13 horses and 44 lb-ft of torque on tap from a single motor fed by a 0.45-kWh battery, which translated into a modest 13 percent boost in city driving efficiency - essentially V8 performance with near-V6 fuel costs.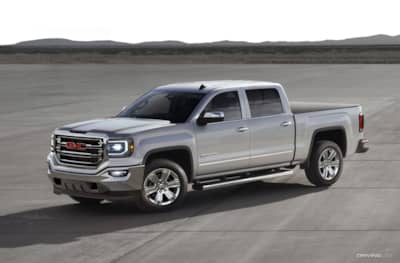 Intriguingly, the eAssist Silverado and Sierra were within spitting distance of the new F-150 Hybrid in terms of highway efficiency, lagging behind the Ford by only 1-mpg (albeit with substantially less horsepower and torque on offer). Unfortunately, the truck was only sold in a handful of states for its first two years of production, and shortly after going nationwide in 2018 it was discontinued.
Power And Efficiency, Together At Last
Examining the history of hybrid pickup trucks makes it clear that the 2021 Ford F-150 Hybrid's most impressive achievement isn't so much its raw efficiency as its ability to combine respectable fuel mileage with a huge amount of power. Nearly 600 lb-ft of torque is an enormous level of output by any standard, and being able to deliver that while simultaneously slicing the monthly fuel bill is well worth celebrating.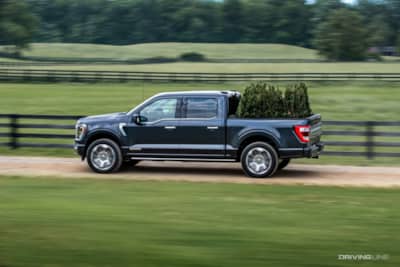 Where will hybrid pickups head next? With Chevrolet already talking about an electric pickup on the way, plus the Hummer sub-brand delivering the same at GMC in the near future, it feels logical that General Motors will complement these offerings with a fourth-generation hybrid of its own to take on Ford. Throw in the potential evolution of Ram's eTorque hybrid system, and the market for hybrid pickups could be on the verge of heating up over the next several years.