2020 Jeep Gladiator Hercules Spy Photos?
The Jeep Gladiator is one of the most anticipated vehicles to come out of Fiat Chrysler Automobiles (FCA) in a long time. It's been driven for a few months and there have been murmurings that the 3.6-liter Pentastar V6 is lacking power. Which brings us to the photos you see here. We caught this Gladiator prototype in the wild still heavily covered in partial camouflage—one of many running around the streets of Metro Detroit. At first, we thought this could be the upcoming 3.0-liter EcoDiesel V6 model coming out in 2020, but looking closer we quickly realized there's a whole lot more going on with this test mule.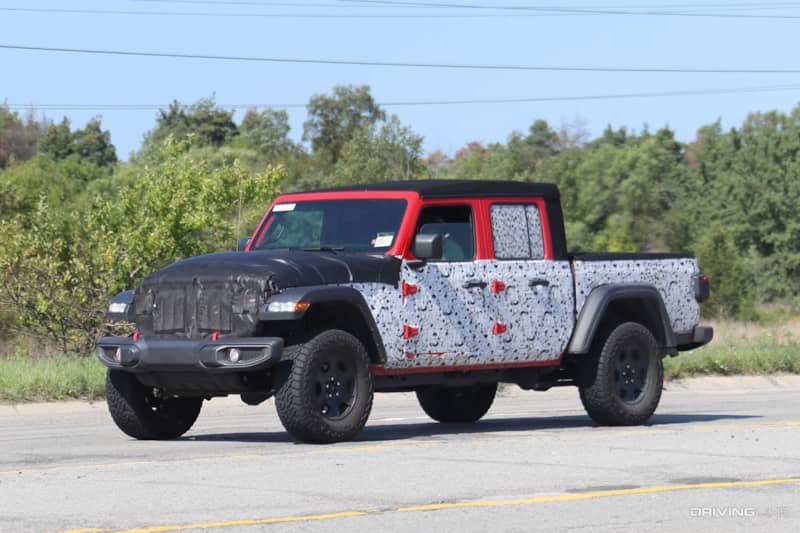 The first thing that grabbed our attention was the different six-spoke aluminum wheels wrapped in M/T tires from the Gladiator Rubicon. Usually, by now, FCA would be well past testing production-spec models riding on the production-spec wheel and tire combinations. Another thing that we saw was the "unleaded fuel" sticker located on the gas cap filler door. Diesel prototypes almost always have "diesel fuel only" stickers indicating which fuel the vehicle needs, so we know for certain that this is not a diesel-powered vehicle.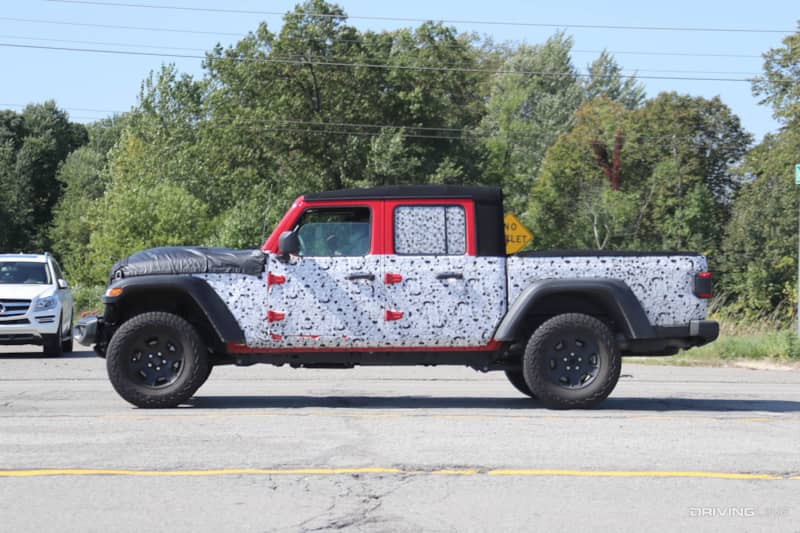 Which brings us to the heart of the matter: only one part of the vehicle is covered in heavy vinyl covering. The hood looks like it has padding underneath the covering in order to hide a new hood design. Could this be a more muscular looking hood that comes with the hopped-up version of the Gladiator that has been rumored to be called "Hercules?"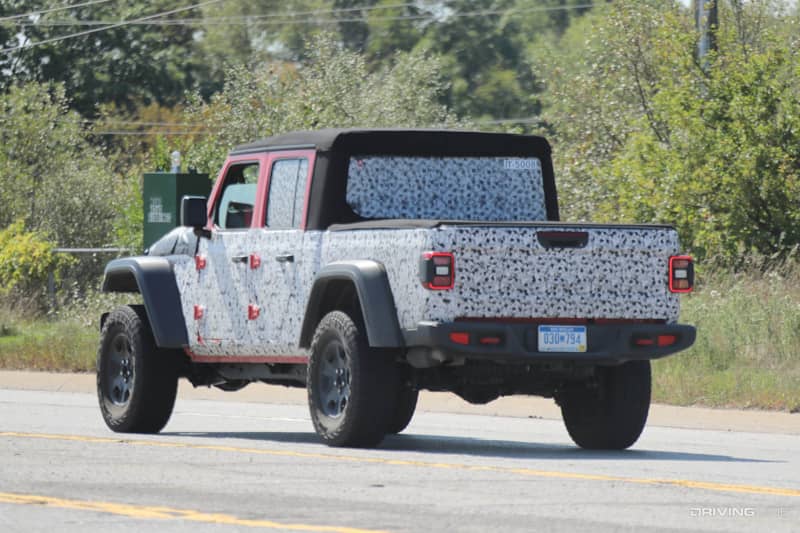 Speculation surrounding the "Hercules" model has been talked about within numerous forums and sites. It makes sense that FCA would produce a high-performance Gladiator model to compete with other vehicles in the segment like the Ranger Raptor and Colorado ZR-2. While it is unlikely that the Hercules would be powered by a HEMI, there is the upcoming GME-T6 or Global Medium Engine Turbo Six Cylinder in the upcoming pipeline. Sources have claimed that high-output versions of that engine could have up to 500 hp.