Jeep Grand Cherokee SRT8 vs Porsche 911 Turbo | Driver Battles: Drag Edition
We take you back to the dragstrip for another episode of Driver Battles: Drag Edition. In this episode we upped the ante from the eighth-mile to the quarter-mile strip at the Texas Motorplex. In the AWD battle no one saw coming, returning competitor Steven Kronemberger posts his 2010 Porsche 911 Turbo against Rick Nguyen and his 2010 Jeep Grand Cherokee SRT8. Like every driver battle, this one was full of surprises, and this one included a Holley Nitrous kit for the winner of the race. (Click here to go straight to the video and read the giveaway instructions)
Let's learn a little bit more about each of the competitors and their vehicles: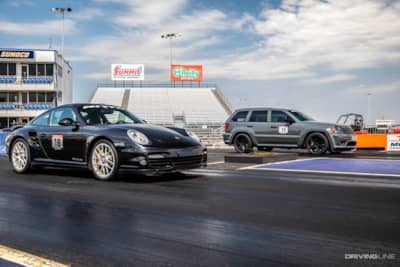 2010 Porsche 911 Turbo
Steven's Porsche is mostly stock, except he did make a serious upgrade in the tire department. He wrapped his wheels in Nitto NT555RII D.O.T. approved drag radials in the back and NT555 G2 tires in the front, so it will give him the grip he needs and look great with matching tread front and rear.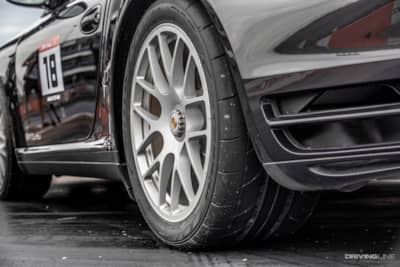 From there, it's primarily as it was from the factory with a GMG exhaust featuring high-flow catalytic converters. The car is still making about 580hp and 575 lb-ft of torque, so there's plenty of power to take him to victory.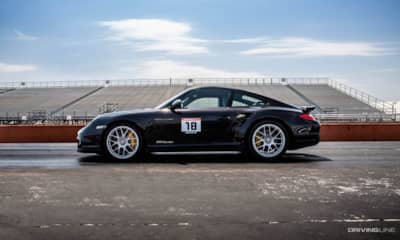 2010 Jeep Grand Cherokee SRT8
Rick's muscle SUV has had a few more modifications than Steve's car. Starting with the engine, he's added a cold air intake, a polished intake manifold, and a Carvin Muffler with Motordyne Ti Tips to create 420hp and 420 lb-ft of torque at the crank.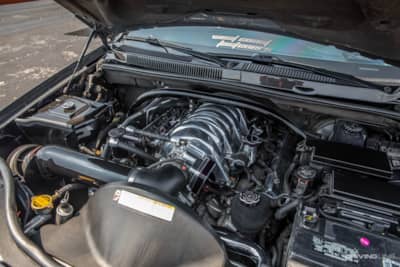 He also upgraded the suspension with BC Racing coilovers and AAD Performance Front-Upper Control Arms. For the ultimate in street-legal tire traction, he added Nitto NT555 RII drag radial tires to all four corners of the vehicle.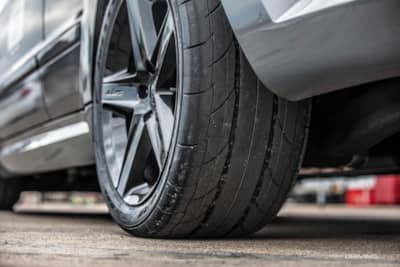 Rick's Grand Cherokee mods didn't stop under the hood, he also had it coated in DTM Autobody Lamborghini Grigio Telesto paint, added Advanced Custom Coatings CF roof rails along with a CF shift knob and steering wheel.
Who Will Win?
With nearly the same tires on both cars, it'll come down to power delivery and driver skill to determine the winner. As with the other episodes of Driver Battles: Drag Edition, in order to be crowned king, the competitors need to race not only in their own car, but a control car as well, to fully test driver skill. This time, it's an econo-box, and while it may lack in the power department—significantly—it's an ideal vehicle to see who the best drag racer is in this drag race Driver Battle.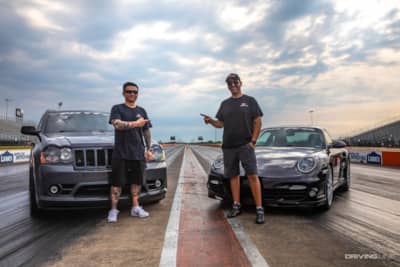 NOS KIT Giveaway
As an added bonus, the winner of the race received a NOS kit—but you can too—click on the link for the video before September 30th, 2020 and open up the description to see how you can win a NOS kit for your car! (click here to go to the video and giveaway instructions)