2020 Jeep Gladiator Unveiled [Video]
So the rumors were true. Jeep just unveiled the new Gladiator at the LA Auto Show, and it's exactly what we were hoping it would be. It can tow, rock crawl and even take the top and doors off. The more we look into the specs, the more we love this new truck. Maybe even more than the Wrangler, if that's possible.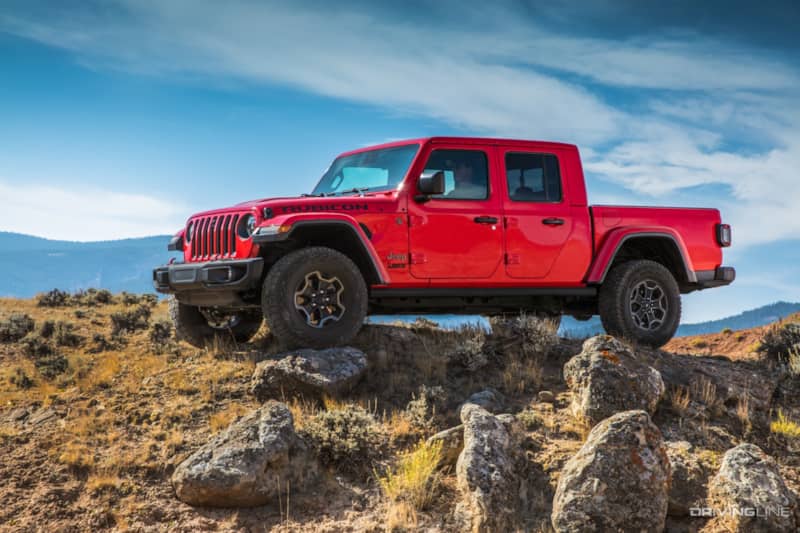 Starting with the drivetrain, Jeep is offering a 3.6L Pentastar V6 mated to either an eight-speed automatic or six-speed manual transmission, producing 285hp and 260 lb-ft of torque. If that torque number is a little low for your liking, starting in 2020, you'll be able to get a 3.0L EcoDiesel engine that makes 260hp and 442 lb-ft.
Of course, considering that this is a Jeep, one of the biggest questions heading into the reveal was what kind of off-road chops it had. We're happy to report the Gladiator is as capable as anyone would hope it would be. Highlights include Dana 44 axles front and rear, front and rear lockers, an 84.2:1 crawl ratio, steel rock rails and bumpers, a "4LO" ratio of 4:1, Fox shocks and a forward-facing camera to give better visibility of obstacles. Another highlight is the segment-exclusive electronic sway-bar disconnect, which allows the front diff to be unlocked while the rear remains locked at high speed. It can even ford up to 30 inches of water.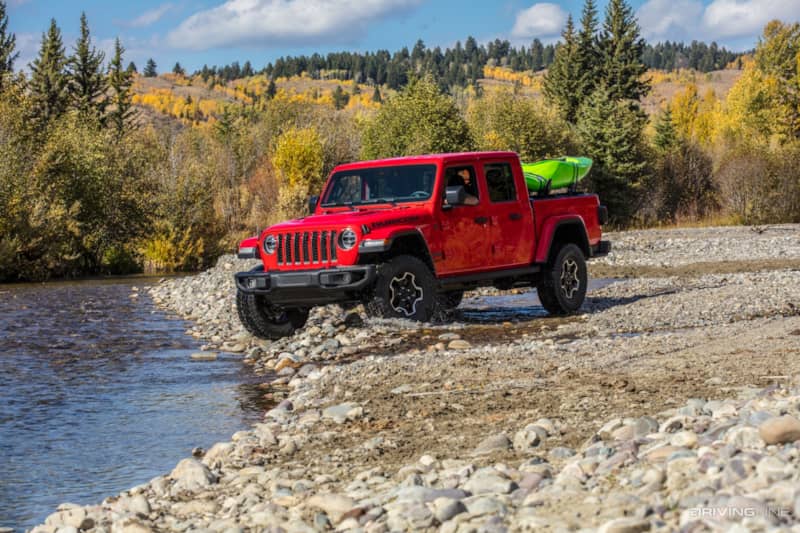 The interior has the same level of comfort and refinement we've come to expect, with optional leather seats, heated front seats and steering wheel, push-to-start and fun tech goodies like Apple CarPlay and Android Auto. In a nice truck-focused touch, the rear seats fold down to access back-cab storage and provide a larger load floor.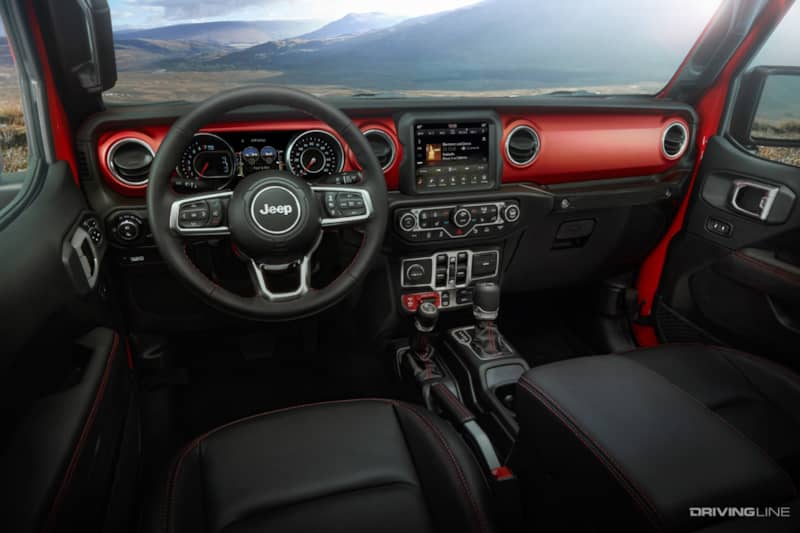 The styling retains all of the best parts of the Wrangler, from the iconic grill to the removable roof and doors. At launch, it comes with four packages: Sport, Sport S, Overland and Rubicon. It's nice to see Jeep recognize how big overlanding has become and make an edition catering specifically to that.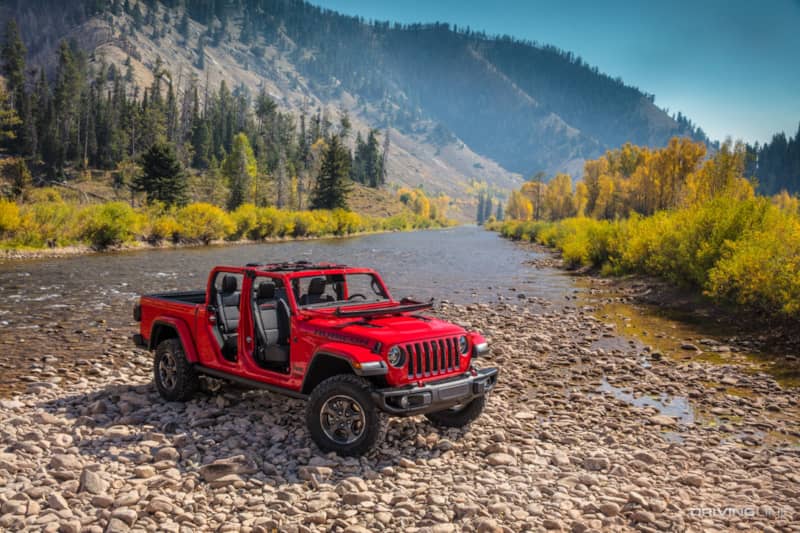 When it comes down to it, this isn't a truck that's made to look like a Jeep or a Jeep that's made to look like a truck. It's a Jeep truck. With 7,650 lbs of towing capacity and 1,600 lbs of payload capacity, the Gladiator can definitely do truck stuff. However, with all of the 4x4 equipment and removable panels, it retains the same 'wheeling focus we want from a Jeep.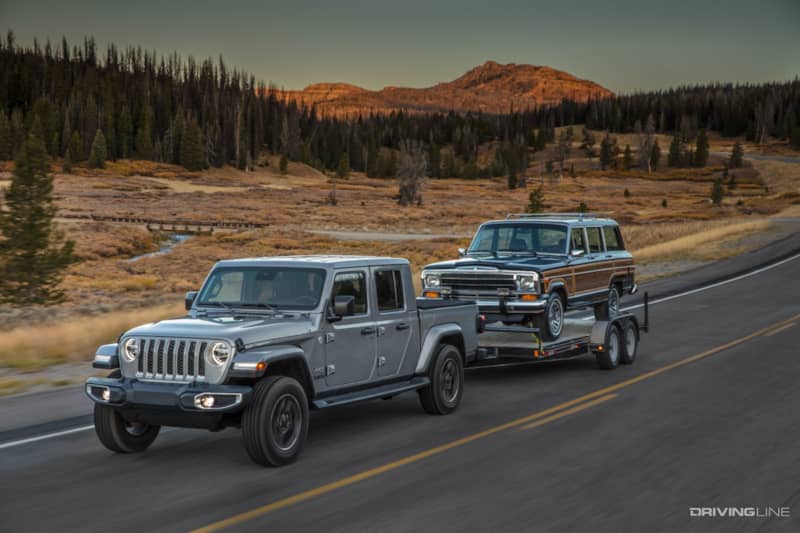 Jeep said it best at their reveal, "This brand didn't bring the segment to a Jeep, it brought a Jeep to the segment." The market for this kind of rig has always been there, with the Tacoma a popular off-road and overlanding vehicle for years. We cannot wait to see all of the amazing builds in the near future. We want to build one ourselves.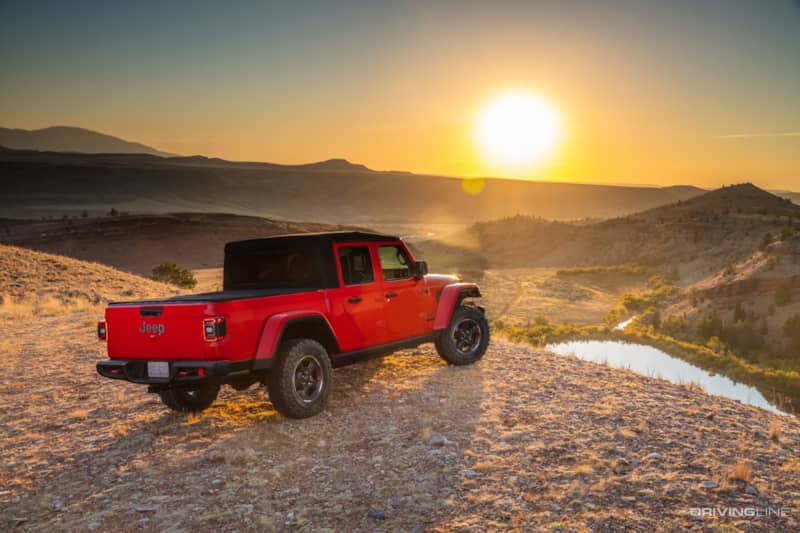 Photos courtesy of FCA.
Want to know what Jeep trucks preceded this? We have a list of our favorites!