4 Jeep Trucks to Get You Ready for the New Jeep JL Truck Reveal
We're super excited to see the new Jeep JL Truck revealed. The moment is almost upon us, but we can't wait until that happens. To pass the time, we've compiled a list of our favorite Jeep trucks we've seen over the years—and even one Wagoneer. This isn't the first time we've walked through the history of Jeep trucks, but this time we're just showing the hits. To get yourself ready, or to peruse through history of what led to this reveal, follow along with us for our top four Jeep trucks.
Out of all the trucks on this list, the new JL Truck is most likely to look like this one. Debuting at the Easter Jeep Safari in 2016, it offers a glimpse of what the Jeep design team was thinking about just two years ago. If the final design of the JL Truck ends up similar to this, we won't complain. Maybe they can give it a V8. Then it'd be nearly perfect.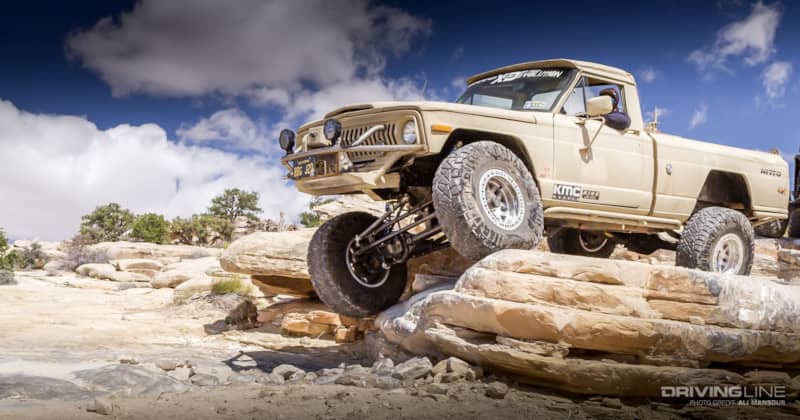 If you travel further back in Jeep's history, you can find some full production trucks that brought the off-road chops you would expect from something carrying the Jeep name. Unlike the 715, this one came with a stock V8 with a 6.32:1 first gear, giving it plenty of 'crawling power. This specific vehicle has had quite a few modern touches given to it, from EVO-spec shocks to Nitto Ridge Grapplers.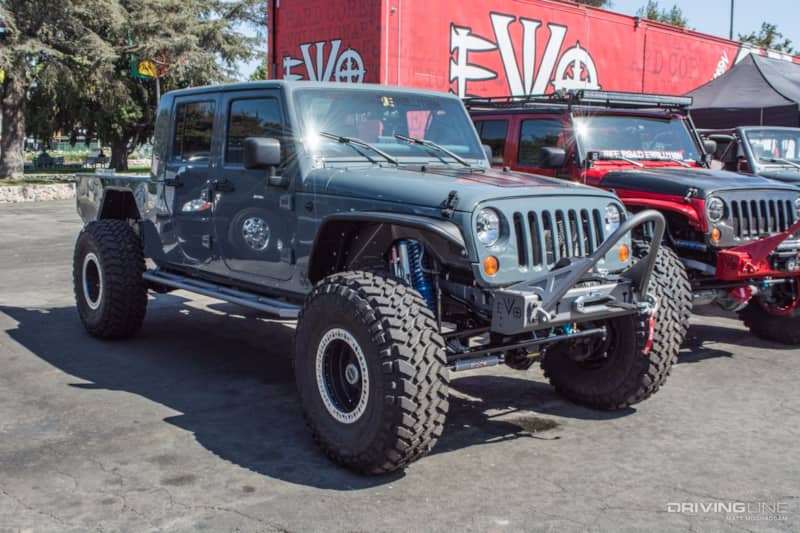 If Jeep decides to keep the body style of the JL Truck very similar to the normal JL, it may end up looking close to this. Created by Off Road Evolution, it started off life as a four-door Jeep JK. It looks like a totally different vehicle now, but given what it came from, and who made it, this truck is more than capable flying over the sand dunes of Dubai, what it was initially created for. It's also running on Nitto Trail Grapplers. We'd take this rig into the wilderness in a heartbeat.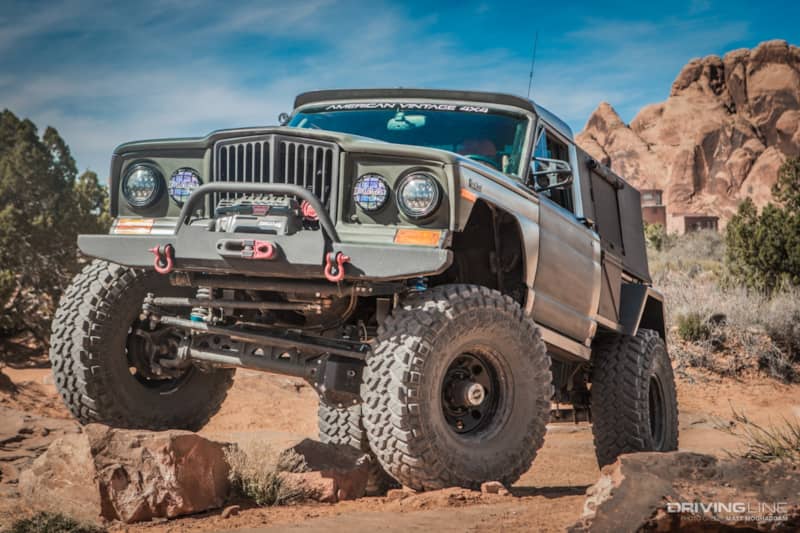 American Vintage 4x4 took a classic 1964 Jeep Gladiator J200 and made it a modern-day beast. We caught up with this build at Easter Jeep Safari in Moab, Utah earlier this year. On top of adding a litany of suspension adjustments and Nitto Trail Grapplers, they swapped in an LS-based GM 6.0L LQ4. We'd love to take it 'wheeling on the red rocks.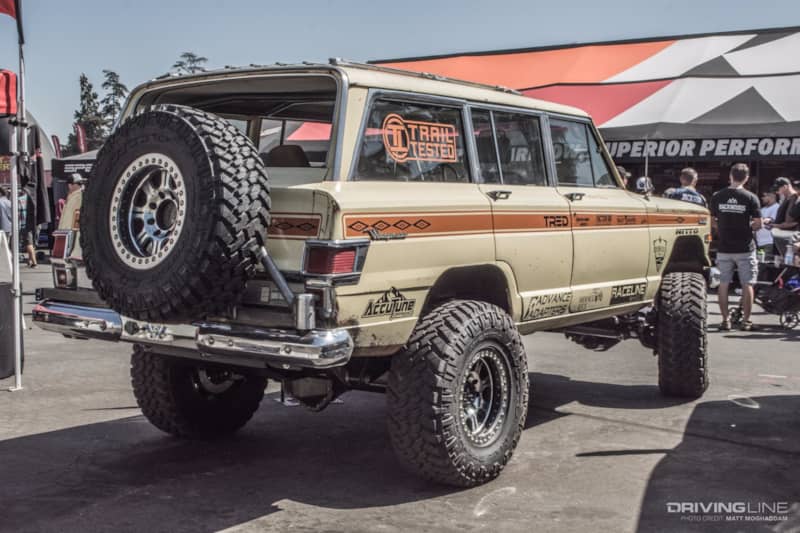 Despite the fact that we're patiently waiting for the latest Jeep truck, we can't forget the SUVs of yesteryear, like the Wagoneer. While this one is more than ready for anything the wilderness will throw at it, it didn't start that way. Left for dead in a ranch, Courtney Latter went full restomod on this project, swapping in a new engine, transmission, transfer case, axles, suspension, wheels and tires, with Courtney picking Nitto Trail Grapplers. It made sense for her to go with a serious off-road tire, considering that once she finished the build, she took it on the Rebelle Rally.
Well, now you're up to speed. Will the JL Truck look more like the classic or new body styles? Will it have a V8, V6 or four-banger? When will we get to drive it? All that's left to do is wait and wonder.
Now that you've seen the past, find out everything you need to know about the Gladiator!