Jeep Wrangler JK Buyer's Guide
If you're thinking about purchasing a 2007 to 2018 Jeep Wrangler, you've come to the right place. Buying a new or used vehicle can be an extremely stressful experience for some. While NADA and Kelley Blue Book can offer you guidance on a stock vehicle's given market value, much of that can go out of the window when dealing with the Jeep Wrangler. This is largely due to the tremendous amount of aftermarket wares typically adorned on a given Jeep.
Known by many simply as the JK, the 2007 to 2018 Wrangler has been one of the most successful Jeeps ever produced, both from a sales and performance standpoint. A large source of the JK's triumph is due not only to its modern amenities that its predecessors lacked (hello, power windows and power door locks!), but also the convenience and practicality that the four-door Unlimited version brings to the table. While you can watch our full video review HERE, we are breaking down the details in the article below.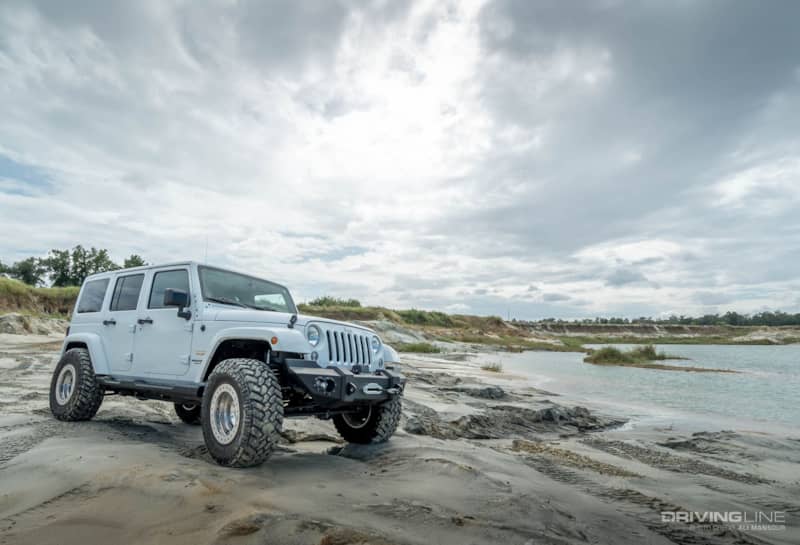 ENGINES
3.8L (2007-2011)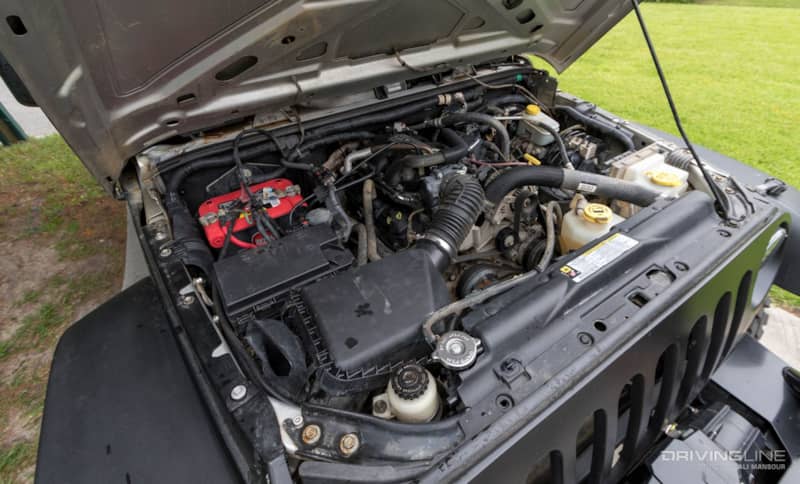 Pre-2012, all JKs sold in the United States came with the 3.8L V6. Its power numbers are a bit underwhelming at 202 hp and 237 lb-ft of torque, but it's livable when paired with the proper gear ratio to fit a given tire. Some of the most common issues include burning oil, intake manifold gasket failure and cracked exhaust manifolds. We've seen these engines destroy piston rings and spin main bearings with as little as 100,000 miles, but there are plenty of high-mileage ones still on the road today. Not every 3.8L is going to be a dud, but prepare yourself for the worst, just in case.
3.6L (2012-2018)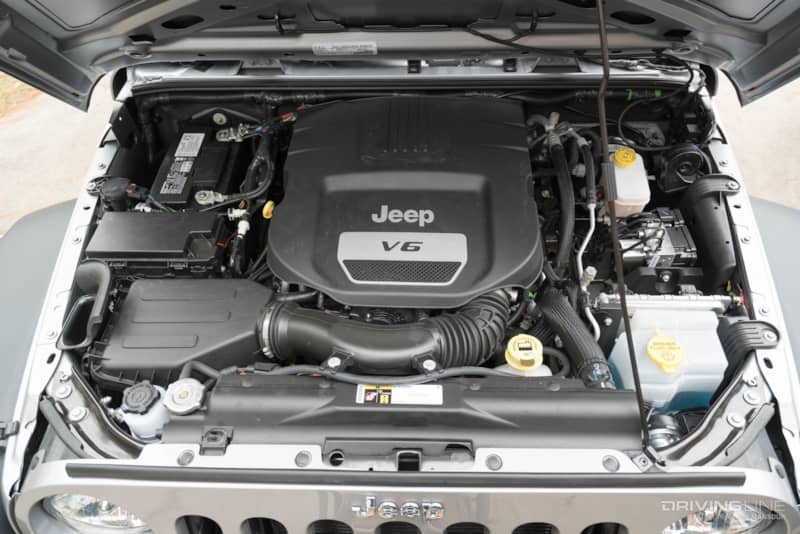 In 2012, Jeep did away with the mini-van sourced 3.8L and replaced it with the 3.6L Pentastar V6 that it still uses today. The dual-over-head-cam engine was a tremendous upgrade in power with 83 more ponies on tap. The all-aluminum block is lighter than the previous engine and uses a more easily accessible canister-style oil filter that you can access at the top of the engine. The exhaust manifolds are now combined with the head, so you won't have to worry about cracking as you did with the 3.8L.
While 285 hp and 260 lb-ft of torque is a major improvement, this engine isn't perfect. Like the 3.8L, the 3.6L has been reported to consume oil. While there was an issue with some of the heads on the first run engines, most of those have been addressed or recalled.
TRANSMISSIONS 
42RLE (2007-2011 Automatic)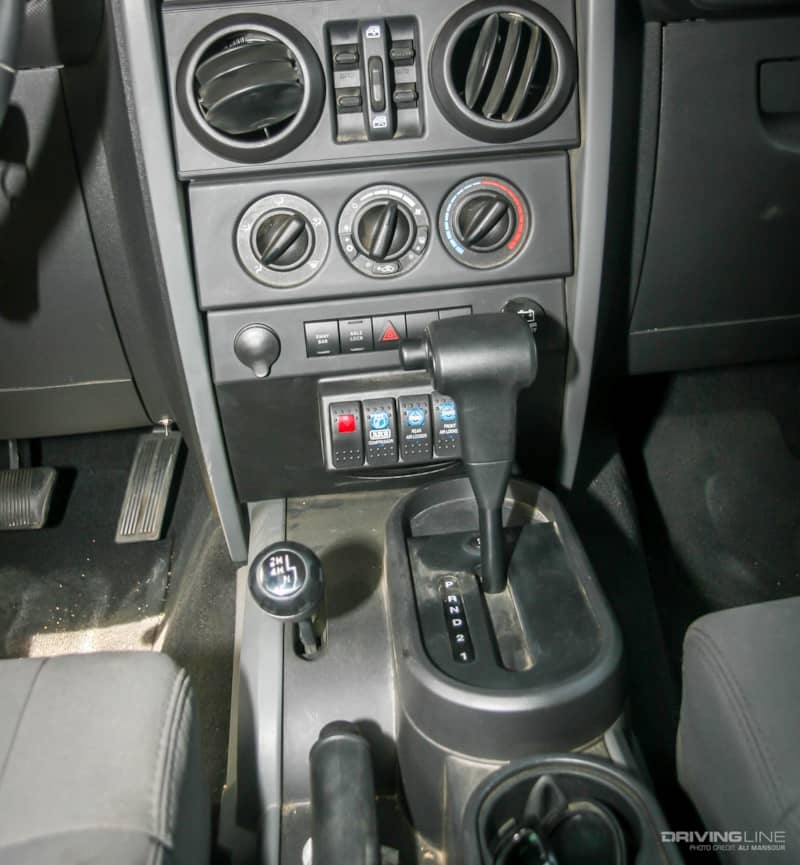 The 42RLE automatic transmission was only paired with the 3.8L on the pre-2012 JKs. Its 2.84 First gear doesn't give the Jeep much punch out of the hole, but that's partly due to the fact the 3.8L makes power much higher in the rpm curve. Heat is the big killer of any transmission, and the 42RLE is especially susceptible to this when paired with oversized tires and additional strain (i.e. towing or harsh off-road environments). To avoid problems with this transmission, be sure to gear the differentials with a higher numerical gears when adding on taller tires. Also, install an aftermarket transmission cooler. 
WA580 (2012-2018 Automatic)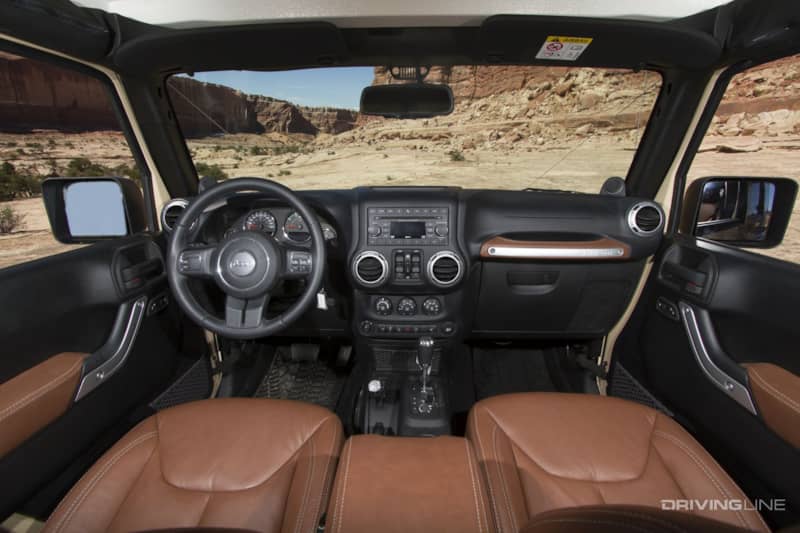 The big news in 2012 wasn't just an all-new engine for the JK, but a new automatic transmission as well. The WA580 is a five-speed automatic that got a First gear jump to 3.59. When coupled with the 3.6L, this makes the JK feel far more powerful both on- and off-road. Just like the 42RLE, an aftermarket transmission cooler and proper differential gearing will be critical to keeping the transmission in good shape. The WA580 is also known to handle V8 power.
NSG370 (All Years)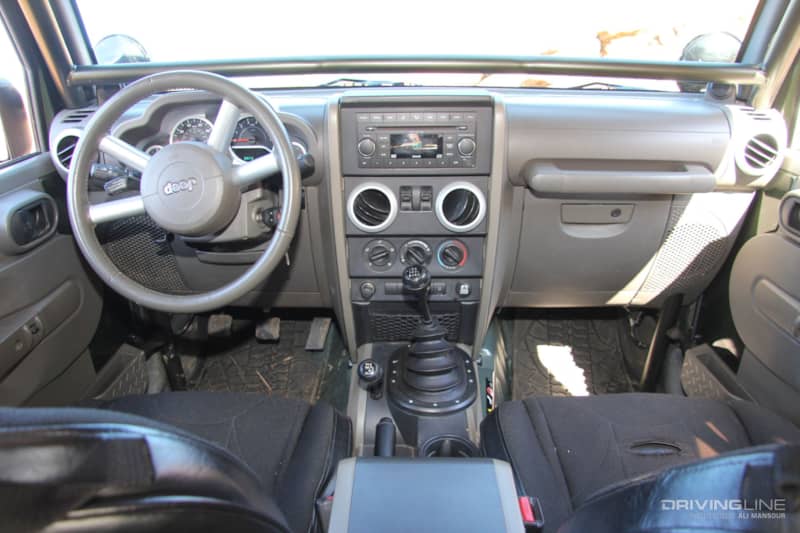 If you like to row gears, the JK's six-speed manual will keep you busy. The NSG370 is the only manual transmission JK option. The 4.46 First gear ratio offers great control for technical driving off-road. Torque limits of the NSG370 are north of 1,100 lb-ft, making it a stout option for the JK. Despite looking excellent on paper, the manual is known to grind, pop out of gear and make a little noise. Keeping it filled with the fresh fluid of the manufacturer's recommendation will help to keep you shifting smooth for years to come.
TRANSFER CASE
All Years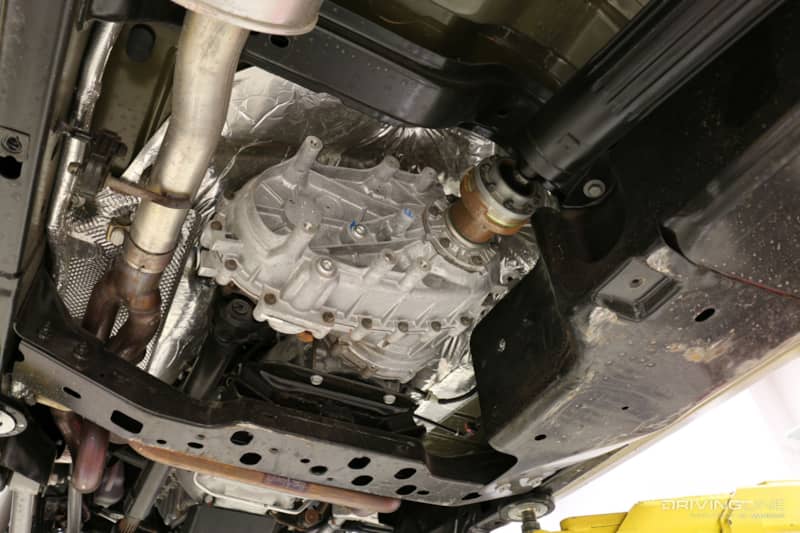 While you could purchase a two-wheel drive Unlimited JK in 2007, most Wranglers are four-wheel drive. Splitting the power to the drive axles is either a New Venture Gear 241 or 241OR. The OR version is only found on the Rubicon models and is equipped with a 4:1 low range ratio instead of the regular 241's 2.72:1 low range. Both transfer cases are chain-driven and use an aluminum housing. These T-cases are incredibly strong and can handle V8 power.
AXLES
All Years, Non-Rubicon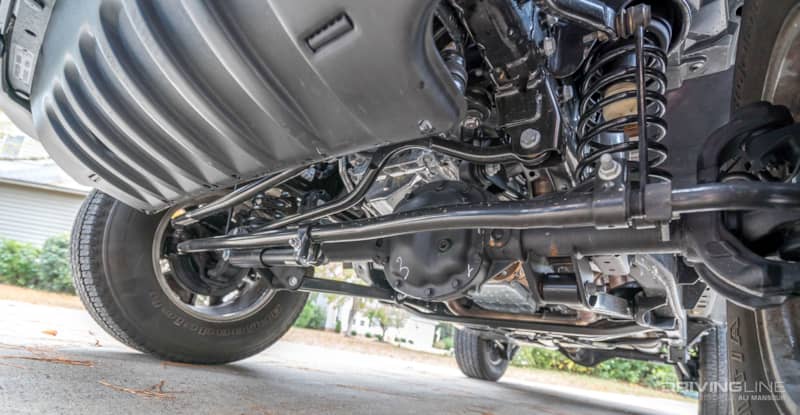 On every non-Rubicon JK, you'll find a high-pinion Dana 30 front axle up front. This axle is plenty strong for running up-to a 35-inch-tall tire. The major drawback to the axle are the small axletubes and end Cs. In stock form, the axle is fine. However, the axle is known to bend slightly when paired with oversized tires and more aggressive off-road driving. Beyond obvious signs of extreme tire camber, check to make sure the tires are not excessively chopped or worn more on the inside. With the exception of a handful of early JKs, most had a Dana 44 rear axle.
All Years, Rubicon Only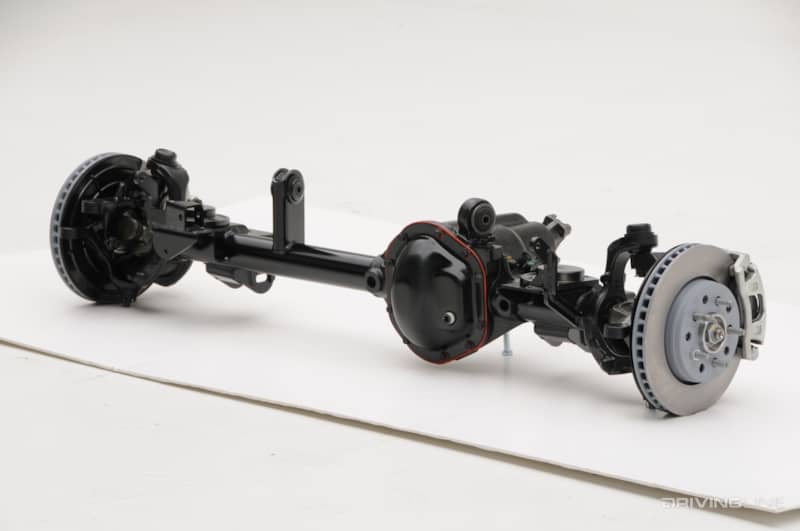 The JK Rubicon is fit with axles specific to that model. It's equipped with a high-pinion Next Generation Dana 44 front and NG Dana 44 rear. There are a few things that make the Rubicon axles unique, but the most important from a buying stand point are the Tru-Lok differential lockers. This is an electronically controled selectable locker that acts as an open differential when not engaged. Only usable when in four-wheel drive, low range, the Tru-Lok differential "locks" when the button is depressed inside of the cabin.
By locking the differential, you are making both wheels rotate at the same speed, which means you have a greater chance for finding traction. The NG Dana 44s also boast a larger axle-spline count (32 vs. 30) in addition to being much stronger up front when compared to the Dana 30. These axles can easily handle 35-inch-tall tires. Depending on your driving style and Jeep build, the axles can sometimes survive with 37s as well. The big downside for this axle is the same as the JK's Dana 30; the axletubes are small, and Cs can bend.
Bent Axle Options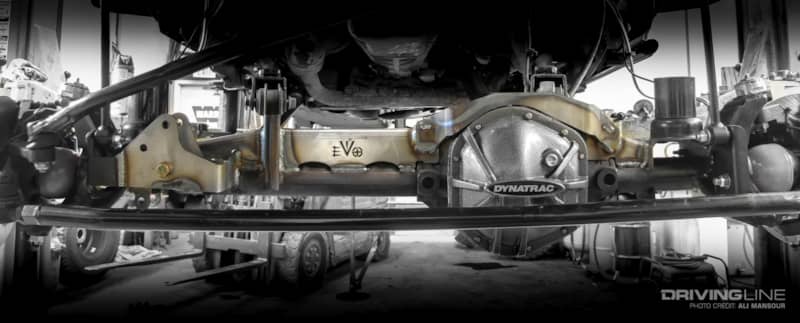 If you find that the Jeep's front axle is bent, all is not lost. Companies such as Dynatrac and Currie both offer upgraded replacement front housing that bolt directly into your Jeep. If your axle is in good shape, and you'd like to prevent it from bending, you can purchase an axle truss kit from companies such as EVO Manufacturing that will help greatly reduce the likelihood of your stock front axle getting the bends.
IS RUBICON RIGHT FOR ME?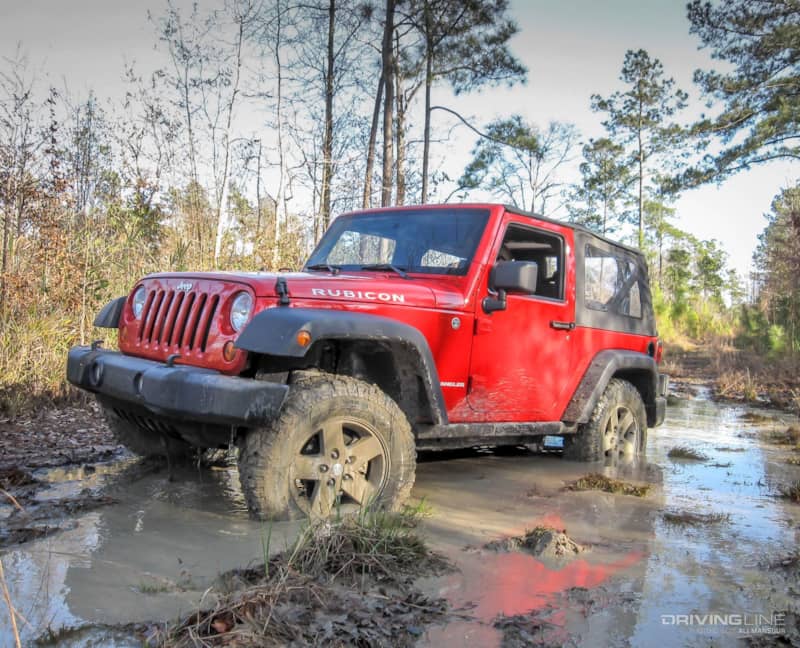 When it comes to trim packages and minor changes, there have been plenty over the years. From relocating the subwoofer in the cargo area to flipping the EVAP bracket over to create a makeshift skidplate, the JK is constantly being tweaked. For the most part, however, the bones of each are all the same. When it comes to trims, we like the Rubicon for ease of building. That being said, just because it's a Rubicon doesn't necessarily mean it's a better Jeep.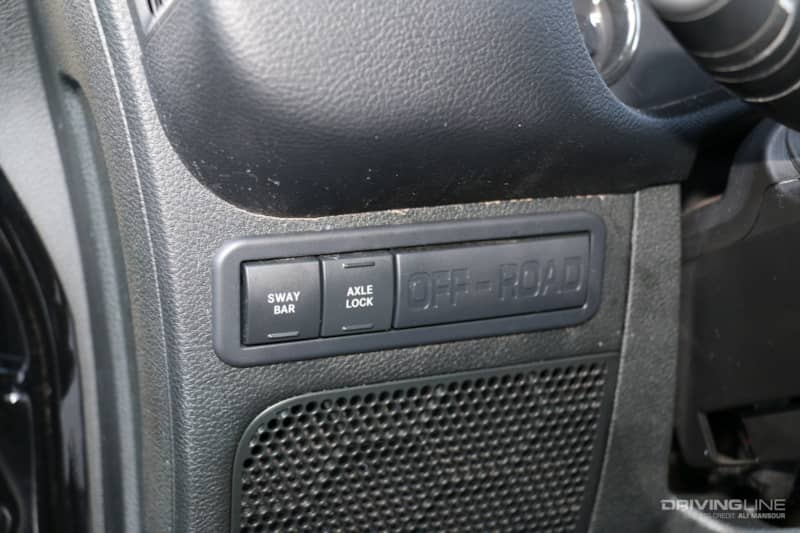 First, let's look at the actual valuable bits that make the Rubicon package so desirable: front and rear Next Gen Dana 44 axles with selectable lockers, a 4:1 low range transfer case, electronic sway bar disconnect and marginally helpful rocker guards. Those are all items you'll only benefit from off-road.
If you honestly don't see yourself hitting the trail anytime soon, a Rubicon isn't worth the extra money. However, if you see yourself as a weekend 'wheeler and want to start ahead of the curve, the Rubicon is the platform for you. Out of the box, there isn't a more off-road capable SUV than a Jeep Wrangler Rubicon.
2 DOORS OR 4?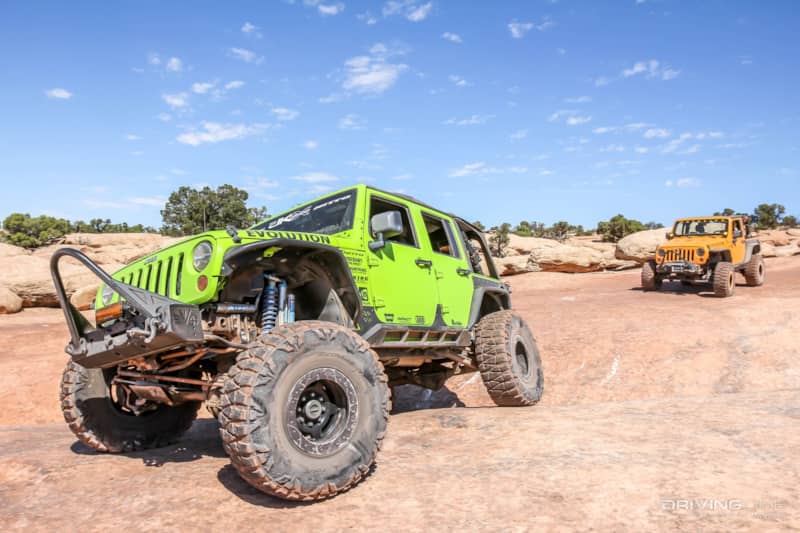 Most of you will probably have your mind made up about whether the two- or four-door Unlimited model fits your budget and lifestyle the best. Mechanically, the two are virtually identical. We will throw in our two-cents here and say that the 116-inch wheelbase of the four-door is absolutely wonderful both on- and off-road. The longer wheelbase adds stability, and the additional cargo capacity is great on the trail. We tend to favor the Unlimited, but we suggest driving both.
MODIFIED JK
Buying Used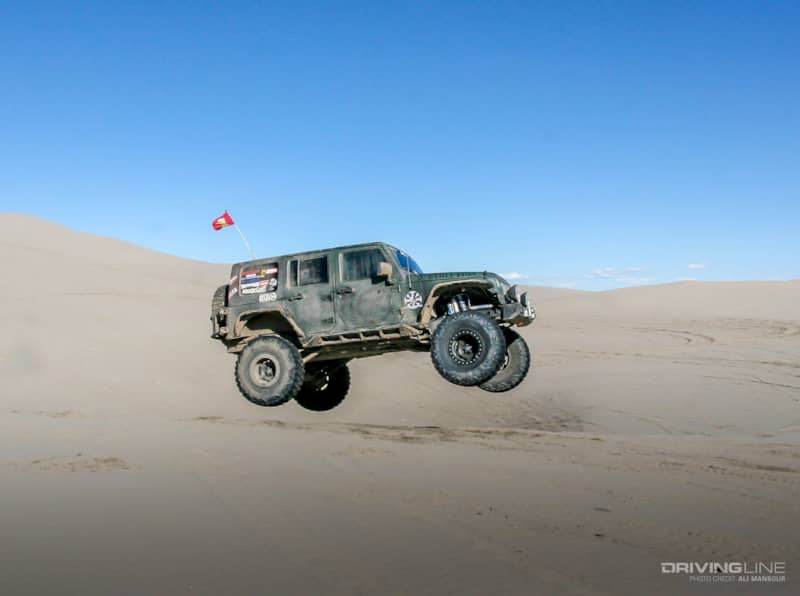 Don't be scared to purchase a JK already modified. Even if it's not exactly to your taste, often times it's easier and cheaper to buy a Jeep that's already setup similar to how you would want it built. While you may be more drawn to the hardcore Jeeps since the components you're looking for may already be present, bear in mind these Jeeps may have seen a much rougher life than your neighbor's mall crawler.
Do your research. If the seller list specific bumper types and suspension bits, Google them and figure how much the stuff cost, and don't forget to calculate in labor. When possible, have a professional 4x4 shop give it a once-over before you pull the trigger.
Buying New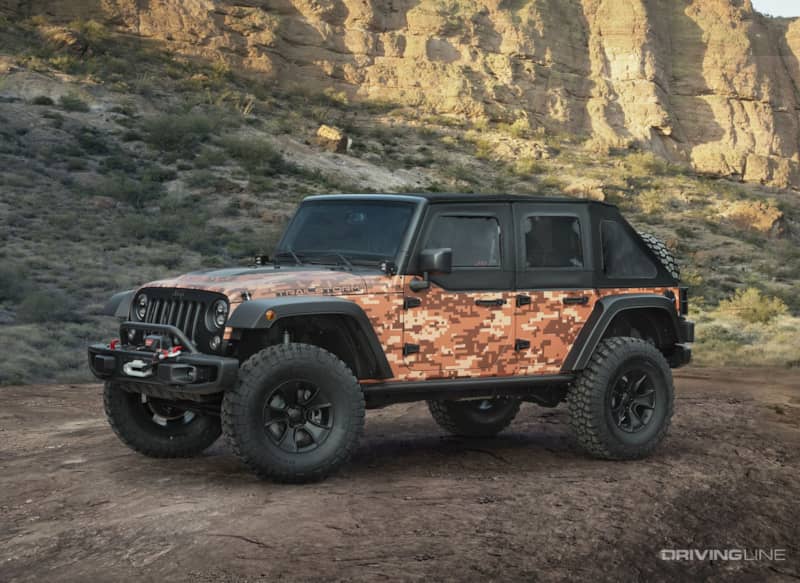 Many Jeep dealers are aware that you want a modified JK but are worried about voiding the warranty, so they offer Jeeps already lifted that you can purchase directly through them and retain the warranty. This is an extremely attractive avenue for many, but proceed with caution.
The premiums often accompanying certain bumper and lift packages by the dealer can be absurd; we're talking double and triple of what the component would sell for in the normal aftermarket. This is another one of those times where it's "buyer, beware," and you need to do your research.
INTERIOR
2007-2010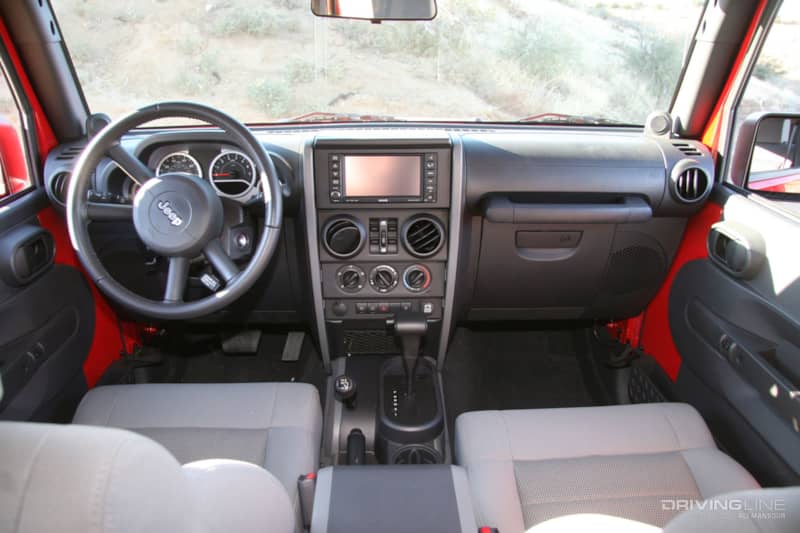 The early JK's dash and overall interior is pretty simple and Spartan. We like the no-frills-feel layout, but many discover the look and feel of the early JK interior is a bit too rough.
2011-2018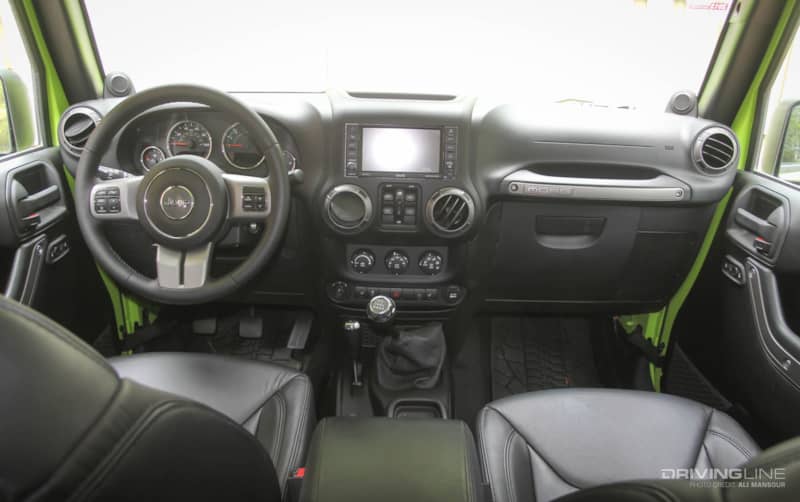 If you're looking for more frills and cabin comfort, you'll want a 2011 to 2017 JK. They have better seats, a better dash layout and softer touch points throughout.
THE BEST YEAR
For every person who asks what year JK he or she should purchase, we reply with a question of our own: Are you looking for a daily driver or a weekend trail toy?
If the answer is daily driver, we always say look for a 2013 or newer JK. This will give you a Jeep with more power and interior comfort, both important for surviving the day to day grind. If you're just looking for a secondary vehicle to have a little fun with off-road, we say any year is fine.