Jeep Wrangler Unlimited Rubicon 392 vs 4xe
If you are a Jeep enthusiast, it's a pretty exciting time to be alive. Not only do you now have the option of a factory-made Jeep truck, but you can finally order a Wrangler from your local dealer with a Hemi V8 in the all-new 392 edition. For those looking for an even more progressive platform, you can also opt for a hybrid Wrangler known as the 4xe. Seemingly at two polar ends of the enthusiast spectrum, both look to enhance what the Jeep brand is known for just in two unique ways.
While we can easily understand the want for a throaty V8 under the hood, we also love the idea of having a completely quiet off-road experience with the 4xe. Both have many unique characteristics, and each can be optioned as a Rubicon. With each seemingly at the top of the food chain in the Wrangler lineup, we thought it was worth putting the two groundbreaking JL's in the same theoretical arena to determine which of these is really the ultimate Jeep Wrangler.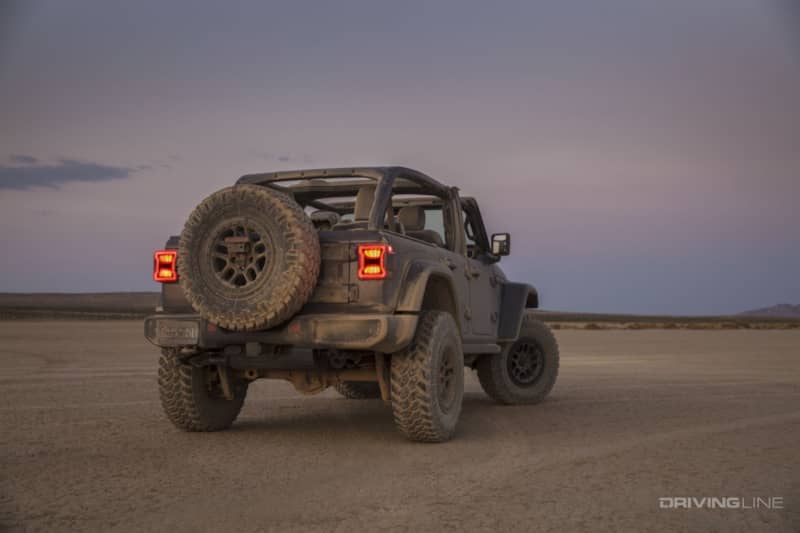 0-60
If getting up to speed quickly is your thing, then you'll probably be satisfied with the 392's claimed 4.5-second 0-60 mph. That's modern sports car territory and not something generally reserved for a vehicle with solid front and rear axles. While the 392 is the clear winner here, it's worth noting that the 4xe gets you there in just 6.0 seconds.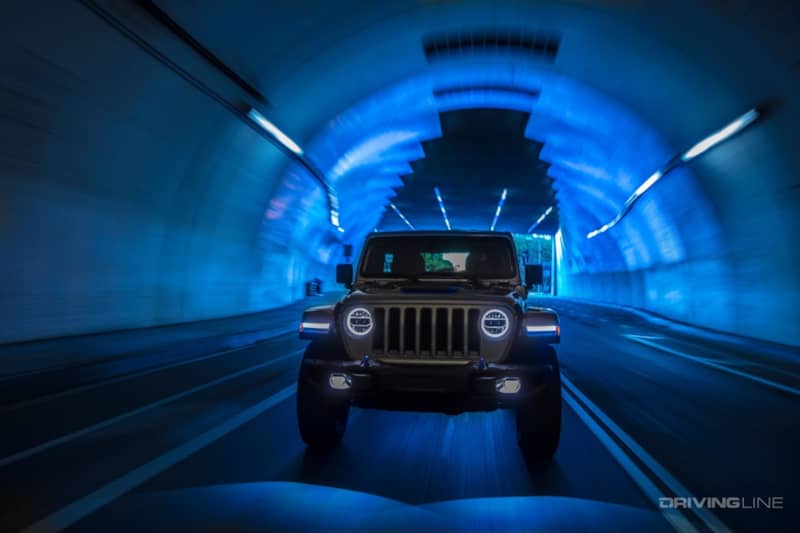 Torque Monsters
Both of these modern machines are producing 470 lb.-ft of torque. However, the 4xe will deliver this peak torque figure at 3,000 rpm, while you will need to get the V8 up to 4,300 rpm for the same power figure. This means, with a full charge, the 4xe should provide a better low-end feel, which is ideal for low-speed wheeling. The caveat here is that without a charged battery to help increase the torque, you will be relying solely on the turbocharged inline-four's 295 lb.-ft of torque to get the job done. Though that's still not a bad figure, the gas-powered 392 will give you that consist grunt all day, every day.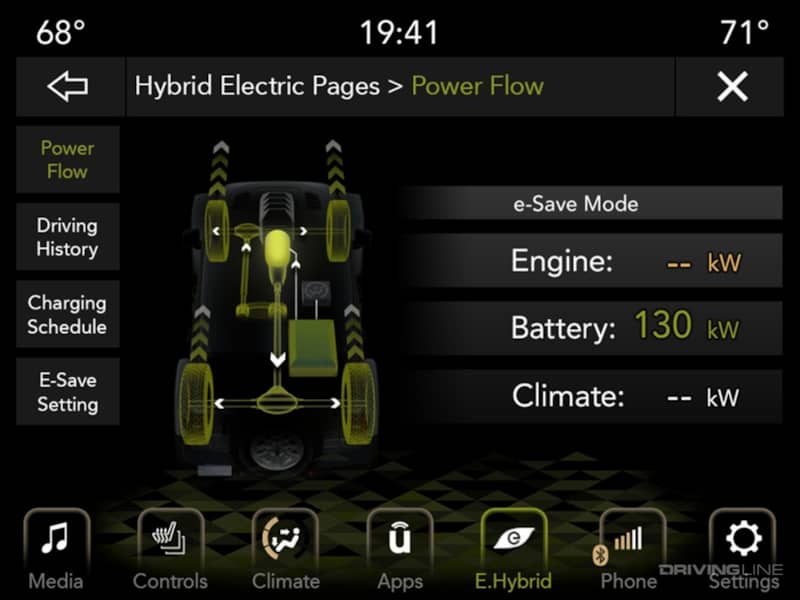 Fuel Economy
Jeep is giving the 4xe an estimated 50 mpge. Using what Jeep calls an Integrated Transmission Traction Motor, you'll be able to tape into 134hp and 181 lb.-ft of torque for 25 miles of electric-only power if you so choose. Alone, those power figures are not overly exciting and we are skeptical on just how well this would work off-road. On the flip side, we've seen a few journalist report back single digit fuel economy numbers from the 392 pre-production Jeeps they were able to test. Even if you could get the 392 fuel economy numbers in the mid-teens, you still wouldn't come close to that of the 4xe's projected range of 400 miles.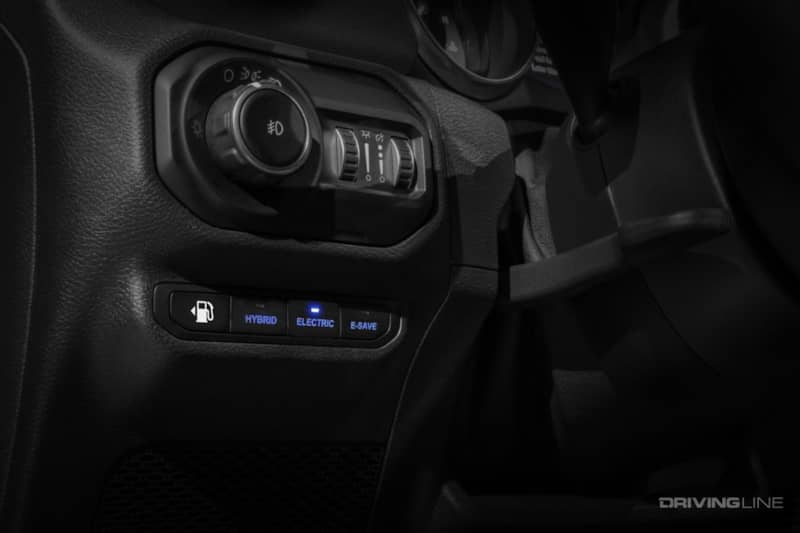 Bigger is Better
One thing that hasn't been discussed much about the 392 is that it's actually a full two inches taller than a standard Jeep Wrangler. This suspension boost was done primarily ensure the front axle would not interfere with the Hemi's deep oil pan. Given that the Rubicon comes with highline fender flares, you'll have no trouble running a 35-inch-tall tire (and likely even a 37). This was something Jeep showcased when they unveiled the 392 with a 35x11.50R17 Nitto Trail Grappler. Sadly, Jeep won't be offering 35s from the factory on this (as of yet at least). So, that will be something you'll need to do on your own. And while you could most likely run the same 35x11.50R17 Nitto Trail Grappler with no lift on a Rubicon 4xe, there's no telling what type of impact that could have on the efficiency of the vehicle.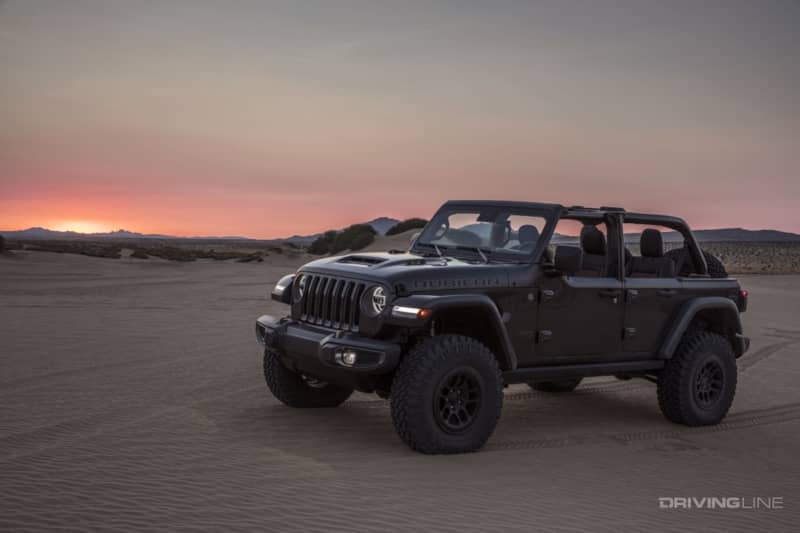 Same, But Different
Both Wranglers will only be offered with an Eight speed automatic transmission, but the 4xe is the only one that will come with a selectable transfer case that will allow it to be rear-wheel only. This means your dreams of two-wheel drive V8 burnout will have to wait in the 392 until the aftermarket comes up with a solution. This was the biggest disappoint about the 392, but we contend this was more likely than not a safety feature that made putting this thing on the market possible.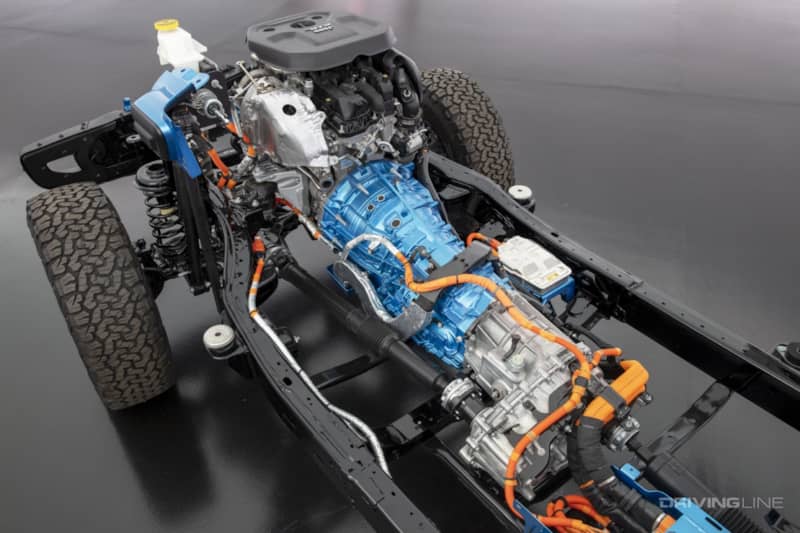 The Winner?
The real winner here is the consumer. The fact that we can even debate over a V8 Wrangler or a hybrid one is amazing. As much as we cherish the idea of a Hemi under the hood, we are equally enamored with the idea of cruising down our favorite mountain trail in complete silence. Pricing on each is still to be determined, but we suspect these will both be well over 40k in the Rubicon trim level. Putting that aside, we suspect the aftermarket will likely be more quick to embrace the 392 over the new tech with the 4xe. If we could control our want to modify and keep one stock, we believe the 4xe would be the best all-around option.