Joel Gonzales' Unconventional Chevy C-10
In the automotive world, we all dream of cars we hope to have some day. For some, it's supercars and foreign whips. For others, it's bad-to-the-bone American muscle cars (either modern or classic) and vintage hot rods. Still, some have other ideas of dream vehicles, like Cheyenne, Wyoming's Joel Gonzales. For him, his "dream come true" was building up the 1973 C-10 pickup truck he's had since he was a teenager.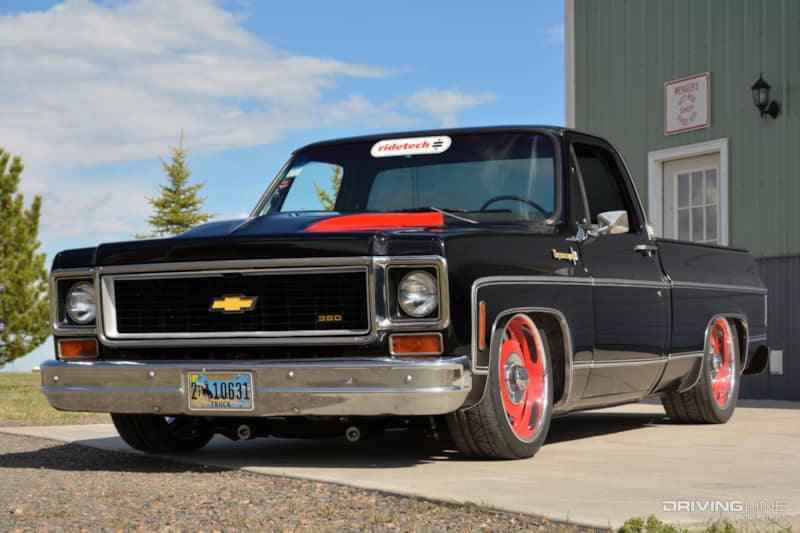 "This was my first car/truck," Joel told us on our recent visit to peruse his collection. "So I've always wanted to build it up."
Sure, Joel has a couple of "dream" rides by anyone's standard, including a numbers-matching '68 Camaro RS/SS and a 2013 ZL1, both of which he autocrosses and drives regularly. But no matter how big and awe-worthy his stable of vehicles becomes, his continuous C-10 project will always hold a special place in his garage.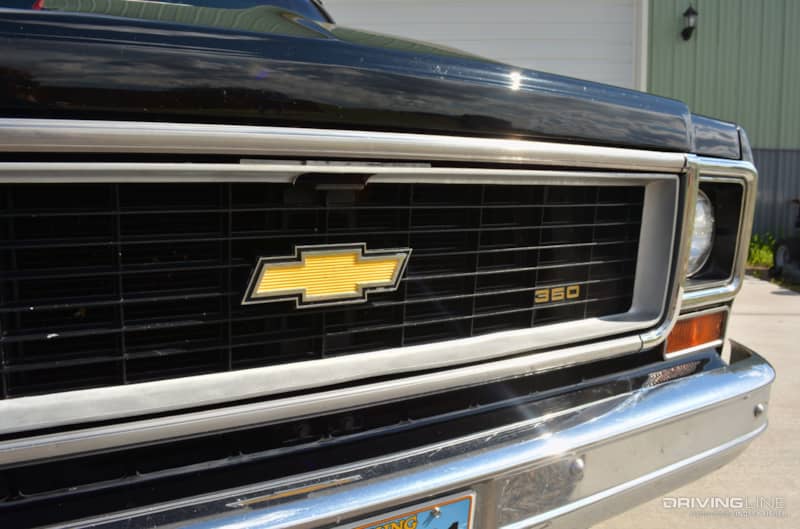 Being the truck that really gave Joel his start in modifying vehicles for performance, it's only fitting that the C-10 be a real competitive driver even mid-way through the modifications Joel hopes to bestow on the truck in his lifetime.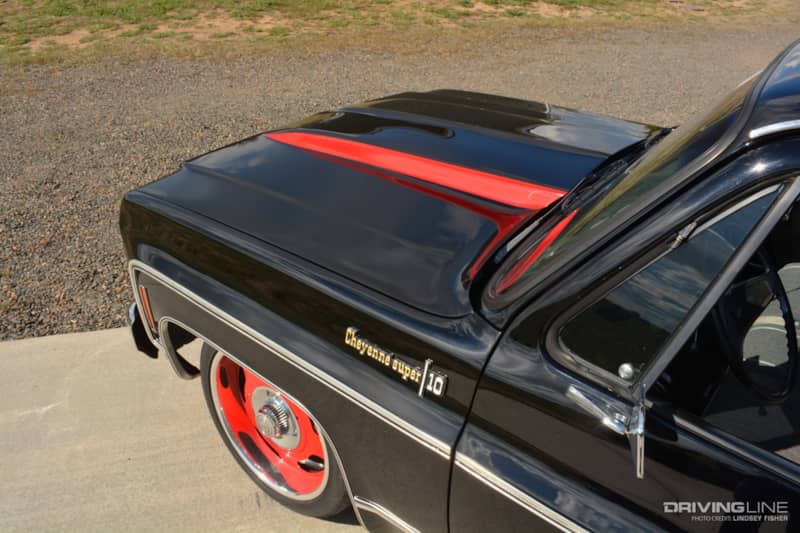 "I wanted to have my high school truck back but in a way that I couldn't afford in high school — last year's look with today's technology," Joel explained. "It's different because it looks good, but [now] it actually gets driven and punished every time it's on the street."
The truck may be driven almost on the daily, but it's got much more than just factory fair underneath. Giving the truck the performance handling characteristics of a modern muscle car is a full RideTech suspension system, including a Stage II air ride front end, a 4-link Airbar suspension setup out back (fitted within the C-notched frame) and RideTech HQ Series shocks.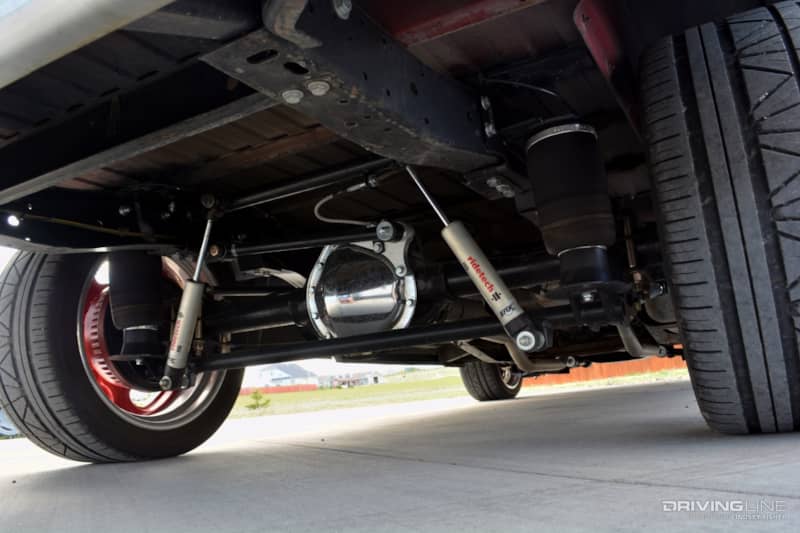 Bolstering the system are RideTech tubular StrongArms for weight reduction and added caster, as well as the company's MUSCLEBar sway bars for superior cornering. The entire system was fitted to the truck by Joel himself and friend, Bryan Wenger.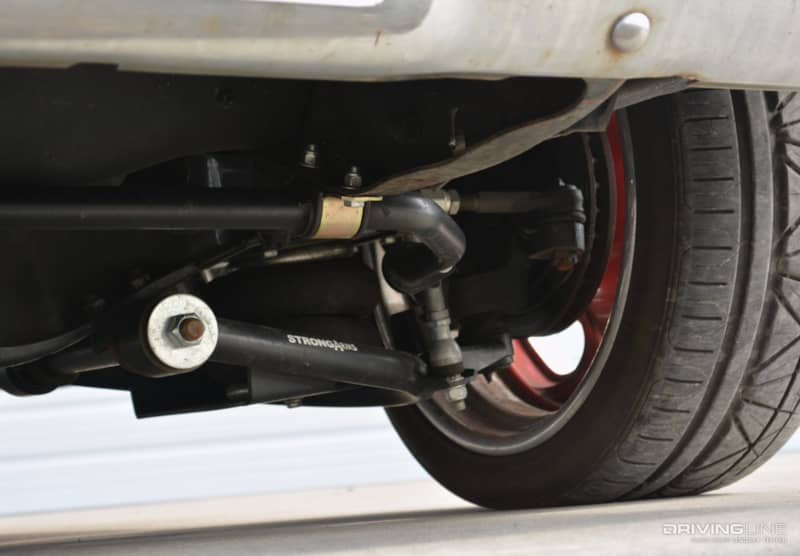 "My buddy Bryan and I have done everything on it other than body and paint," Joel told us. "It's nice to have hands on the actual build."
Hoops on the truck are American Racing Vintage 327s in 9x20-inch (front) and 11x20-inch (rear) sizes. Wrapped around those wheels and providing the truck with plenty of pavement gripping power are Nitto Invo 245/40/ZR20s in the front and 315/35/ZR20s in the rear.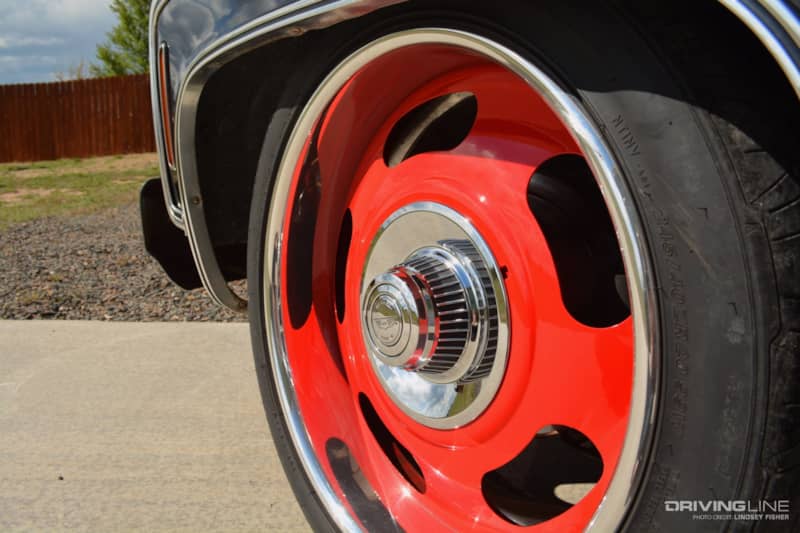 "[With] the '73, I wanted something that would perform well in competition but also give me the durability and drivability on the street for everyday driving," Joel told us of his decision to go with Nittos on his truck. "Price is always very good and competitive with Nitto. I run them on my 2014 GMC sierra as well. I got 60,000 miles on my first set and love them, so I'm 1,200 miles into my second set."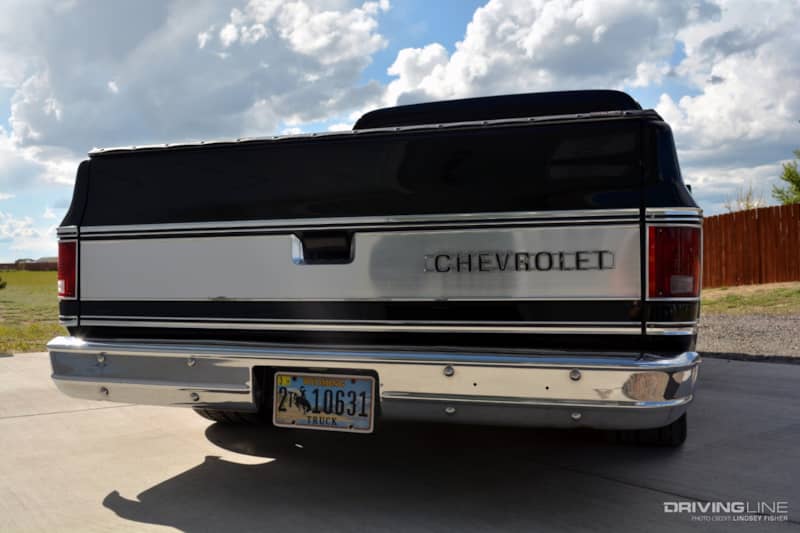 Braking power for the truck comes from stock front discs and rear drums.
For now, the truck is powered by a Chevy 350 bored .030 over and fitted with an Edelbrock intake, ceramic-coated Hedman headers and a 2.5-inch exhaust featuring Flowmaster mufflers. But it wasn't originally intended that way.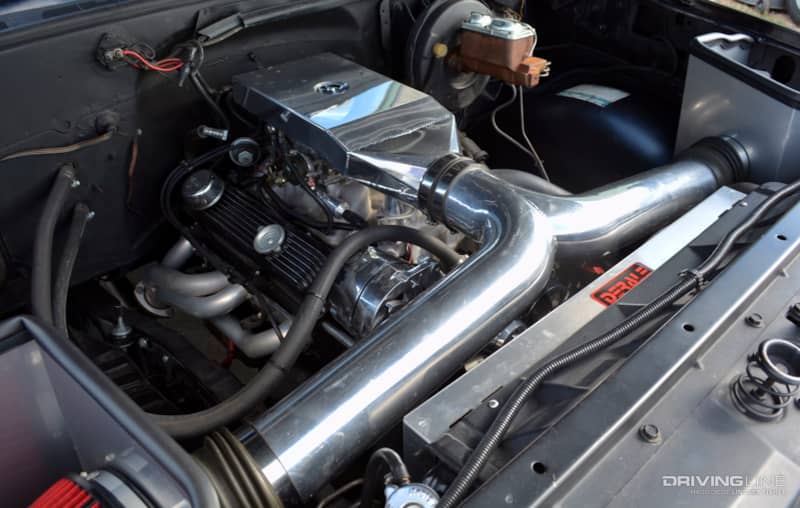 "My son blew up the 383 shortly after it was installed," Joel told us. "Just as I did in high school after my dad had installed a 383 in mine."
Eventually, Joel would like to put some more power under the hood of the C-10 using an LS block and plenty of other goodies!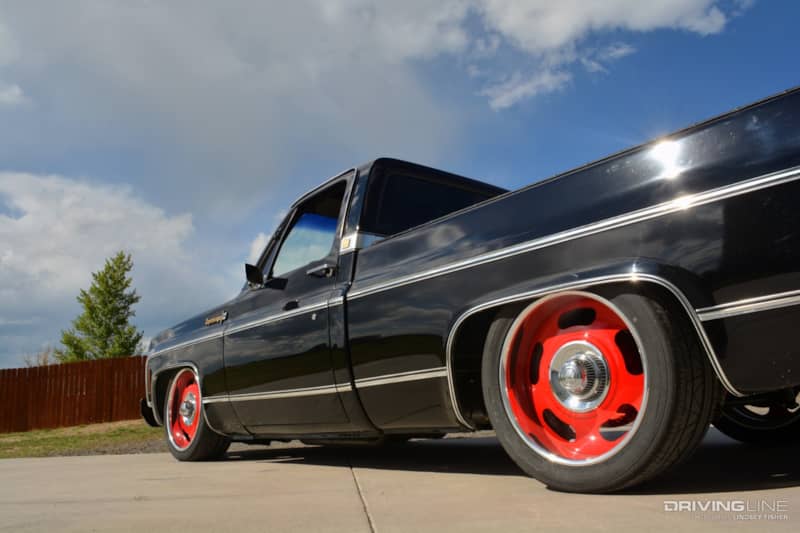 Backing the Chevy 350 is a built 700R4 automatic transmission from Advanced Transmission & Clutch of Fort Collins, Colorado. Pushing the engine's power to the pavement out back is a standard Posi-traction rear end with 3.73 gears for a little added oomph for those autocross (and green light) launches!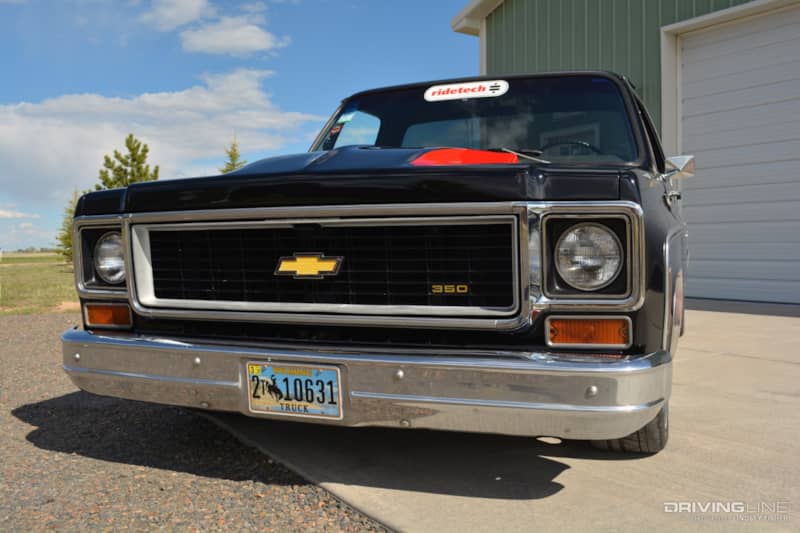 Aesthetically, the truck is just about stock, or at least "stock appearing." Any minor tweaks to the body, brightwork or badging were done by the truck's previous owner. Inside, the interior is also stock, minus an upgraded stereo system, which features a Pioneer head unit, Focal speakers and subs, and a Pioneer amp.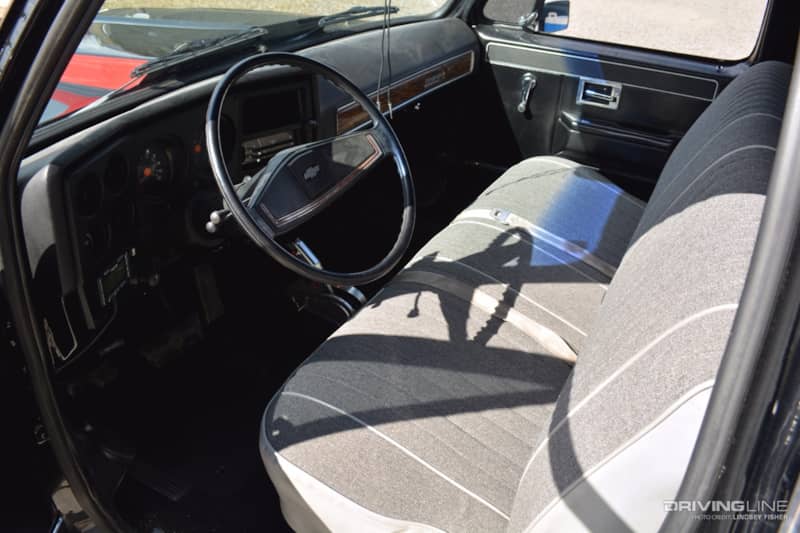 Preserving the dream of your first car is special to anyone in the automotive world, especially if your first ride was a cool one. For Joel, having a duplicate truck to his first is certainly a dream come true, only better. After all, chances are he didn't think he'd eventually be competing in autocross competitions with his C-10 back in high school!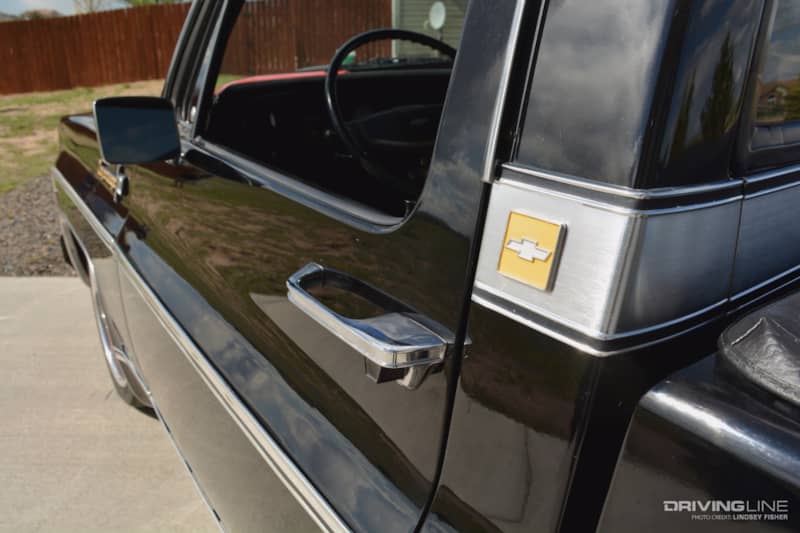 Joel would like to thank his wife Janaia "for supporting my hobby" and his friend Bryan "for always lending a hand." As parting words, Joel had this to say: "Cars are meant to be driven and enjoyed no matter how extreme the build."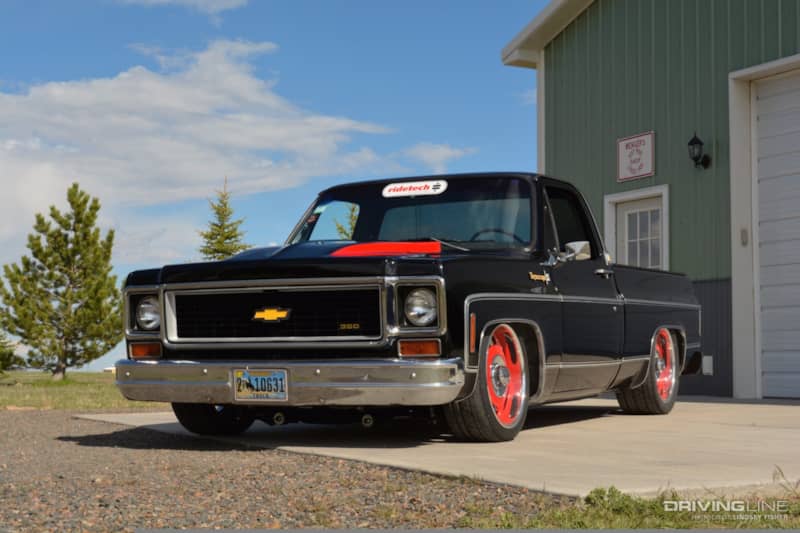 Spoken like a man truly passionate about using (and abusing) all of his cool rides!
See more photos of the C-10 in the gallery below.