KOH Prep W/Loren Healy: 10 Pre-Race Rituals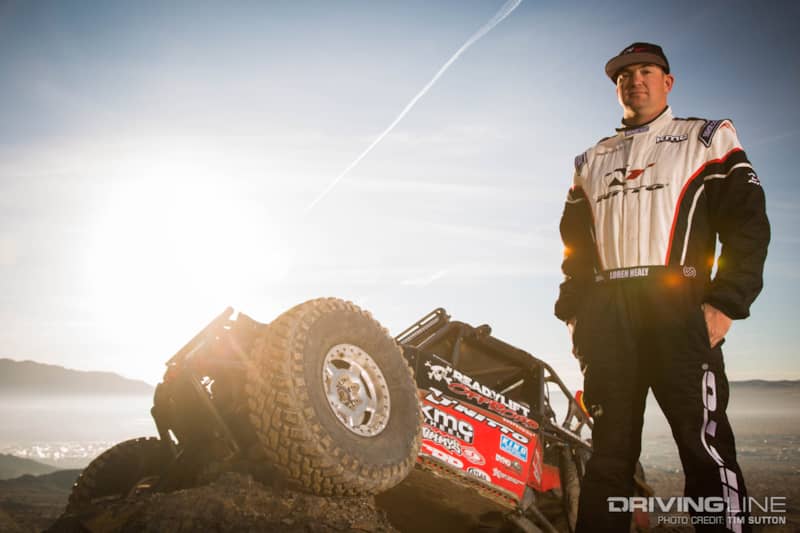 Continuing in our series of KOH driver's top 10 pre-race preparations and rituals, we spoke to Loren Healy, who is set to debut a new Jimmy's 4x4 solid-axle car for the race. Healy, a two-time winner of King of the Hammers, responded with several things he feels are the most important for his success at every race and then followed that up with other preparations he does to make sure his team and racecar are ready to take the green flag.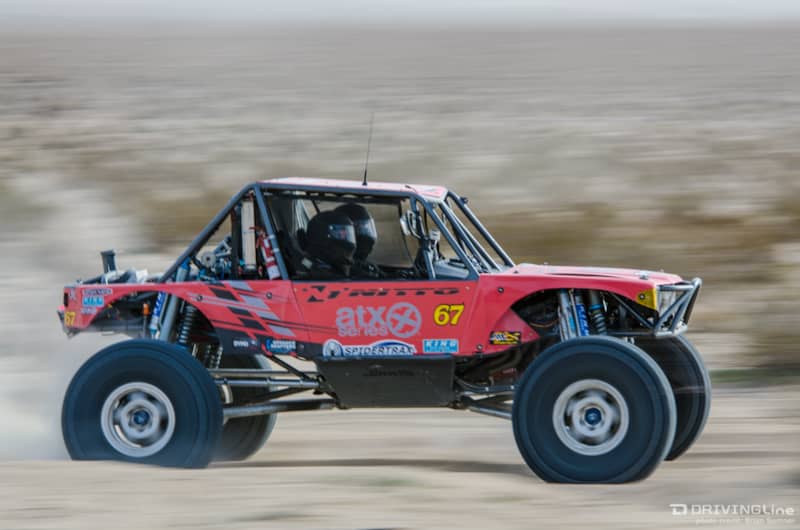 1) "The most important thing I do is to be in the best physical shape that I can for each race. I hit the gym two hours a day to accomplish this. Racing beats the snot out of your body and you want to be able to withstand the beating." Loren explained "Once fatigue sets in, you often lift and check up because you can't continue to go 100%."
2) "We prep the racecar between the races." Loren credits his great sponsors and a core group of friends that allow him to tear the car down completely to perform a thorough prep for the next race replacing parts as necessary.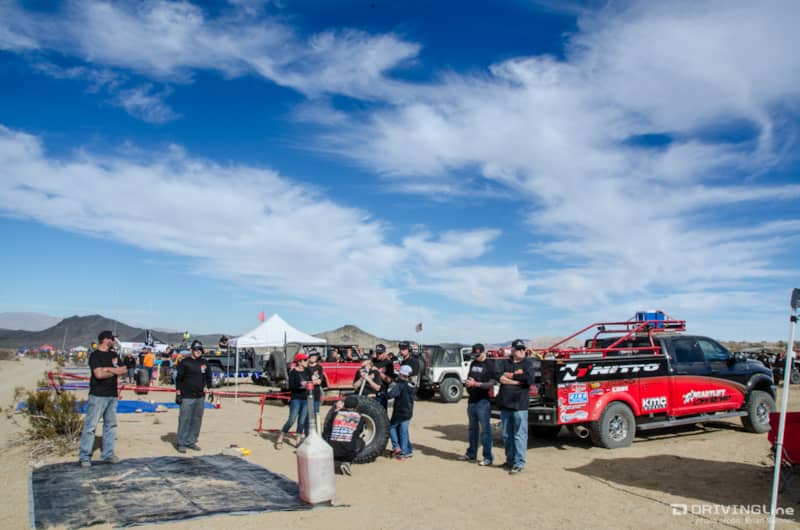 3) "I assemble an awesome crew to help me each race as well as to prepare for the race itself." Loren told us his team consists of "A core group of ten guys including three or four that help me prep the car. Having others assist with the prep allows them to get a working knowledge of the car."
4)"Casey, my co-driver and crew chief, makes a pit book with all the race information and assignments in one place so our team has a game plan going into the race."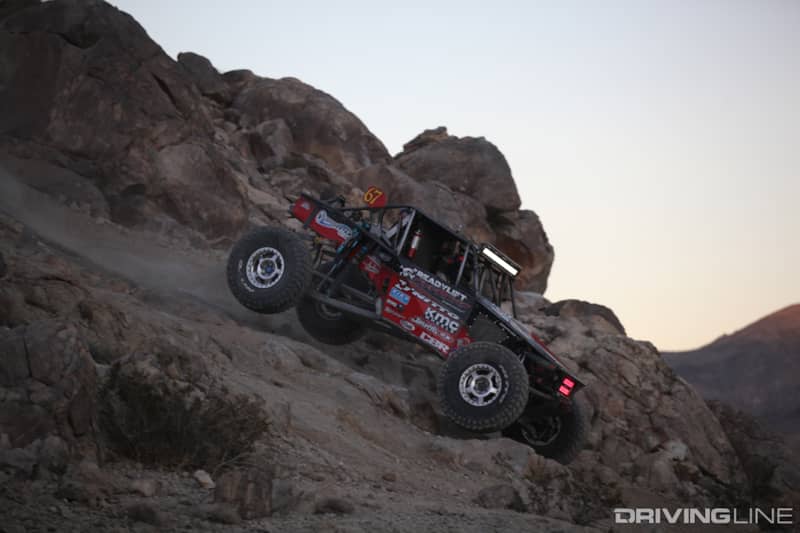 5) Pre-running isn't as important to Loren as it may be to others. "I know the rock trails, but I do pre-run the rock sections to see if any lines have changed from prior years." In the past, he admits that his results have been better without excessive pre-running. A prime example of his philosophy is when he won KOH for the first time in 2010, "We didn't pre-run at all and we won the race." Loren explained "I think the driver's ability plays a more important role and that pre-running can lead to being too confident in knowing the course."
6) Loren doesn't have any pre-race rituals while sitting in the car prior to the green flag. "I check to make sure I am in the correct transfer case gear after a mistake starting the 2015 KOH race." Loren confessed "It is much easier to make sure everything is ready to go with a co-driver sitting in the car. I also make sure all the switches for fans and other electronics are in the right positions."
7) Before each race Loren changes the shock tune for the type of terrain. "We shock tune regularly and have a tune for short course, desert, and a KOH course." Since Loren is starting fresh for this race with a new car he says "We will shock tune with the new car once we are out there."
8) "I check to make sure the motor is dialed in." Loren goes on to explain "We dyno test the engine when it is new in the car and only go back to the dyno if any major problems arise."
9) "I like to do a quick shakedown of the car before qualifying and the race to make sure everything else is dialed in as well and ready to race."
10) "We built a dedicated chase truck that we debuted for last year's race and we check to make sure all the tools, fluids, and parts that we need in the pits during the race are in it and ready to go."
We'll have more interviews up later in the week.