KOH Prep W/Shannon Campbell: 10 Pre-Race Rituals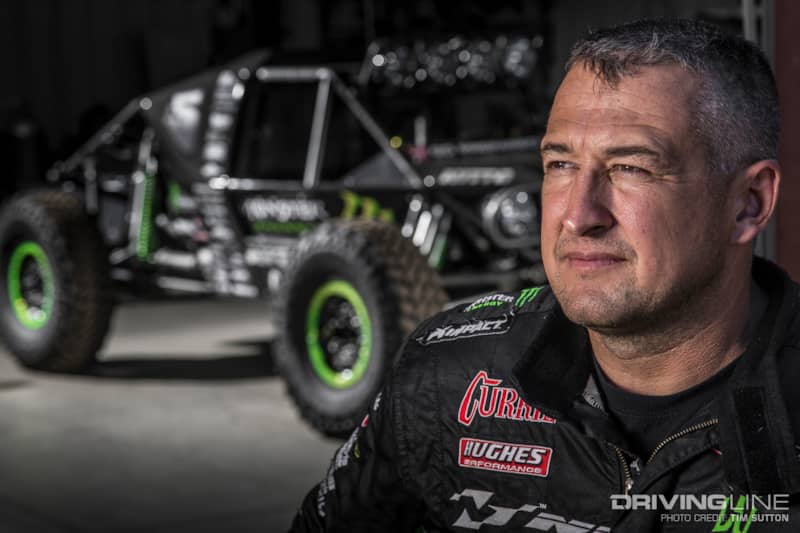 Shannon Campbell has a long list of racing accomplishments. He is a two-time winner of King of the Hammers, an Ultra4 Series Champion, Off-Road Motorsports Hall of Fame 2015 inductee, and recently finished the 2015 Baja 1000 20th overall with a class victory. Campbell's shop, Campbell Enterprises, is in full prep-mode getting ready for the Hammers. We spoke to Shannon to find out what ten things he does to prepare for the big race.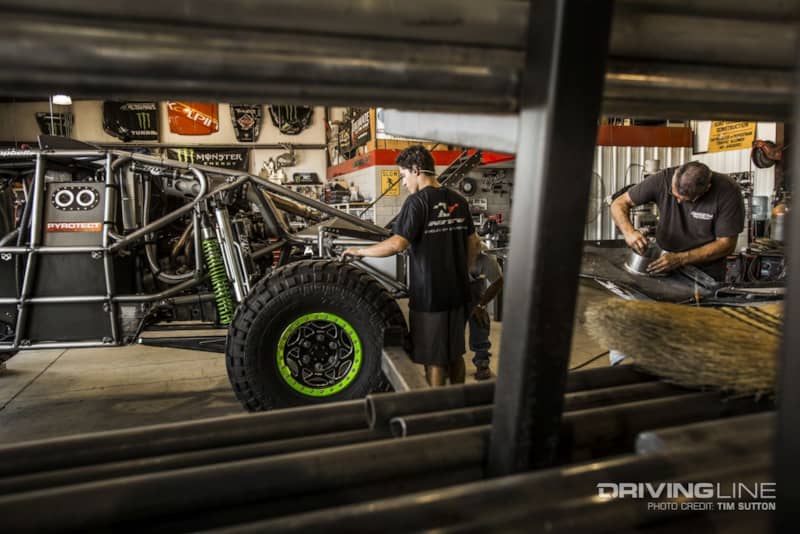 1) Shannon quickly started off by saying "We've been prepping since the end of last season!" With 3 cars entered in the race this year (Wayland and Bailey, Shannon's kids, are also racing KOH again this year) there is a lot of work inspecting and rebuilding each car in the Campbell shop.
2) "Well, right now we are getting all of our Nitto tires mounted up for all 3 of our cars in the race."
3)"All of our motors got freshened up and rebuilt for the race and are now back in the cars ready to go."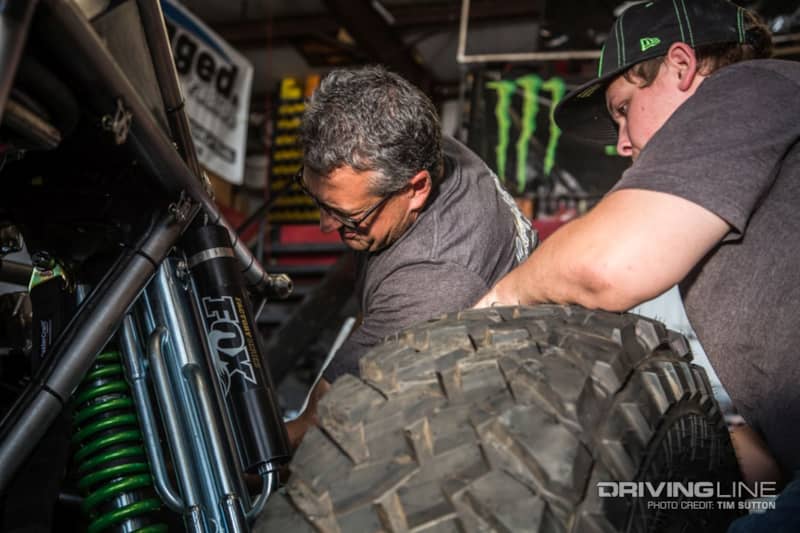 4) "We are going shock tuning next week out at the Hammers."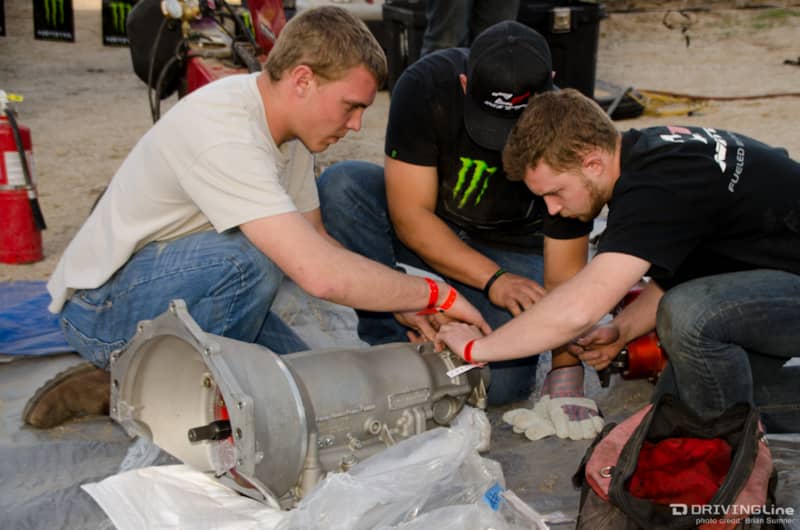 5) "We'll pull our race trailer into the shop and make sure everything is in it that we will need including spare parts for the week at KOH."
6) "We check all of our safety equipment and make sure everything is up to date."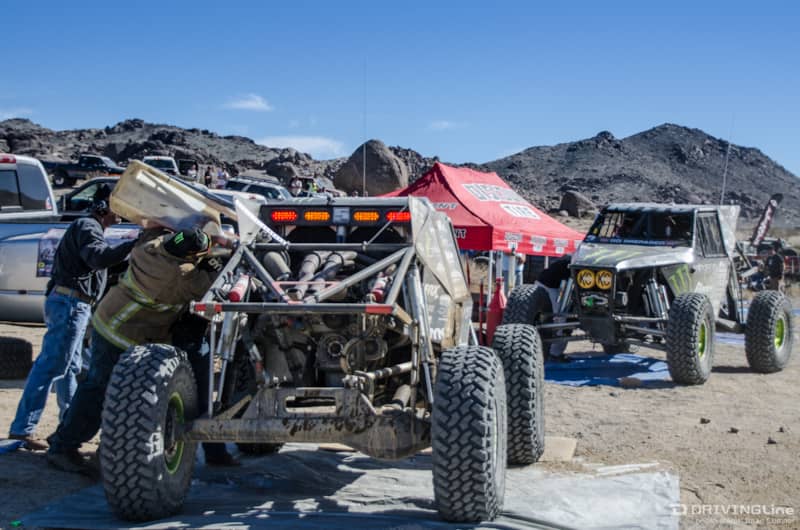 7) "We plan out our fuel strategy for the race." When we asked Shannon how difficult that can be without knowing the course yet he replied "It's not too bad since the pits are usually in the same locations every year and we have a rough idea of what we need based on our past experience out there."
8) "We figure out who can go and help us pit for the race"
9) "Once we get out there, we will all pre-run the whole course together" Shannon said. When we asked what he looked for while out pre-running he replied "We look for lines that might get plugged up on race day and ways around them."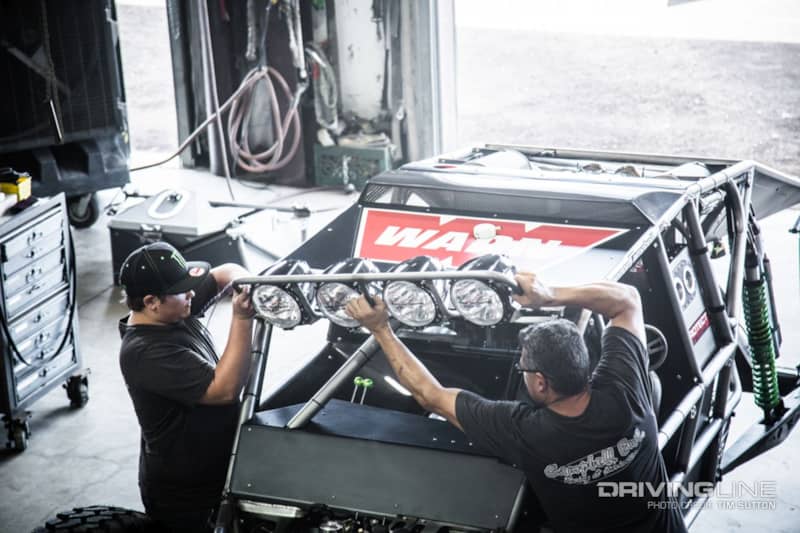 10) "We shakedown our cars while out pre-running to make sure everything is working on them." We asked why not use a side by side or something else to pre-run in and Shannon noted "Using the racecars lets us know how to drive them and react on race day." Shannon quickly followed that up with "It's an easy pre-run, we are not hard on anything."
See what competitor Loren Healy and Mel Wade are doing to get ready here:
We'll have even more racer prep later in the week!