LokJaw: Has Banks Gone Off the Deep End with a '66 Chevy C20 Build?
Best known as a company that specializes in performance products for both consumers and military use, Banks is embarking on a completely new venture that might make people think the team has gone mad! Usually, the types of vehicles they work on are built to either break speed records or haul heavy loads with ease. So, building a slammed '66 Chevy C20 that doesn't have a shiny surface is a bit different to say the least.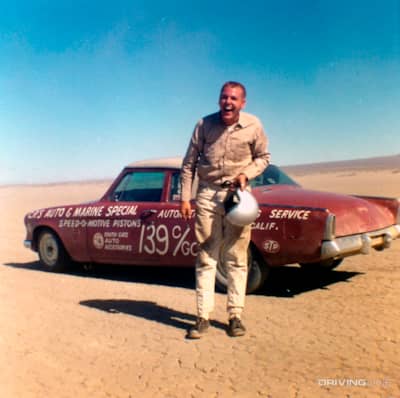 If you take a look at the Banks lineage, their current build really stands out as all others were built for performance. Starting in the 1950's, Banks made a name for itself in the marine industry by turbocharging big block Chevy engines for endurance race boats. Since they were going through large numbers of engines, founder Gale Banks made an arrangement with GM to get engines with his internals.
Going Really Fast
This led to the folks at Pontiac giving Banks a second-gen Firebird to set new speed records. With a gasoline powered twin-turbo engine, Banks accomplished 262-mph on the first run and later reached 287-mph making the Banks 'Bird the "World's Fastest Passenger Car" at the time. Despite dozens of challengers this was a title that stood for 10-years.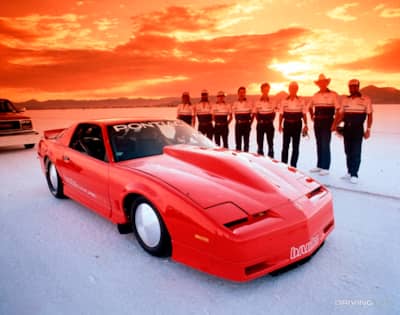 Making Pickups Fly
Banks also made leaps in technology for truck performance with a few notable projects. In 1989, Banks broke five speed records with a turbocharged GMC Syclone, which topped out at 210-mph to make it the "World's Fastest Pickup."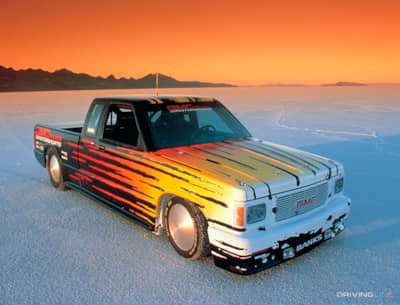 As Banks made a push to further diesel technology, his Sidewinder Dodge Dakota made the current record for the World's Fastest Diesel Truck as it reached 222-mph during a single pass on the Bonneville Salt Flats. As if that wasn't enough, Banks' Sidewinder S10 dragster set a quickest and fastest ¼-mile of 7.77 E.T. at 180-mph in the Top Diesel Class at the NHRDA World Finals on September 25-26, 2010 in Topeka, Kansas with driver Wes Anderson.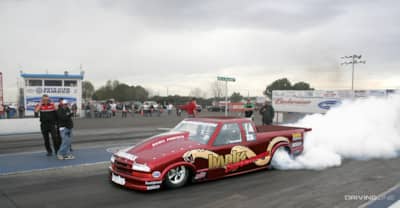 Defending Freedom
The Banks name has a large footprint that extends to the military by supplying thousands of D866T power plants, which is a purpose-built Duramax diesel engine. This unit powers all Oshkosh Joint Light Tactical Vehicles (JLTV). When it comes to supplying engines that keep our military out of harm's way, there is no compromise and Banks' products continue to deliver. Now that the company has proven that their diesel engines can endure the harshest conditions on earth, they'll now get the opportunity to prove the engine's prowess on the streets with this new project.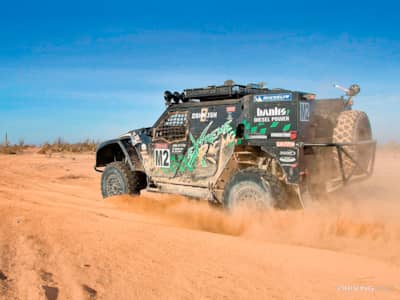 The Next Big Thing
Recently, the Banks team received this '66 Chevy C20, which was sold to them for only $1 plus some registration fees. Everyone at Banks is a gearhead, so leaving it stock was never an option.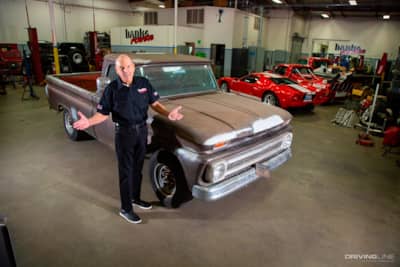 Instead, they have devised a plan to replace the Mr. Goodwrench 350 (Chevy small block V8) gas engine with a special diesel package and swap the chassis to make this truck sit lower than ever.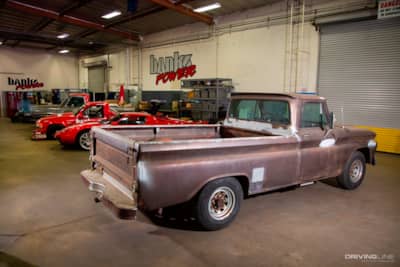 A New Foundation
Starting with the chassis, the team turned to the folks at the Roadster Shop, who have reengineered numerous older vehicles such as this one. However, this truck is a bit different from the rest and the chassis will be a beefed-up version built accommodate the Duramax-based engine and to withstand its torque while hauling big loads and a trailer if needed. Starting with custom front spindles from famed off-road house, KibbeTech, it will have 8-lug hubs to help support the heavy engine. Out back will be a custom Strange Engineering 9-inch 8-lug rear end and Eaton Detroit Truetrac limited-slip differential. Topping off the suspension is a set of airbags, shocks and air management system that will come from Ridetech.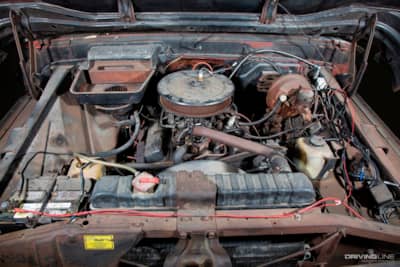 Making it Roll
The chassis will roll on a set of 20-inch Black Rhino wheels, which have a military-inspired look that will tie into Banks' rich history of providing products to our nation's defense department. The rollers will be covered in Nitto Invo tires for the ultimate in high performance traction. With solid ribs, these tires will keep the truck in constant contact with the pavement. Furthermore, the interlocking sipes of these tires help maintain traction during acceleration and braking. Just before the truck's public debut, it'll be fitted with top secret custom Black Rhino 22-inch wheels up front and 24-inch in the back. Speaking of slowing this truck down, two pair of Wilwood TX6R 16-inch disc brakes will be in place to bring this truck to a halt.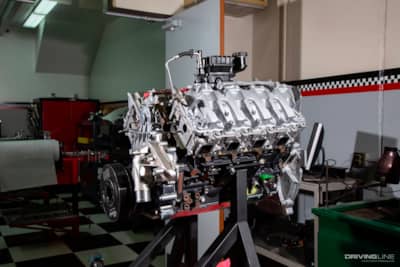 Hot Rodding It
This truck is being built to showcase a new Banks D886S power package (Banks crate engine) that is currently being developed for transplants into older vehicles and marine applications. This package will be comprised of a heavily modified Duramax L5P 6.6L diesel engine force-fed by a Whipple gen-5 3.8L supercharger with custom gearbox. The engine will exhale through a set of new cast Banks exhaust manifolds before heading out to the massive 5" stainless steel Monster Exhaust with SideKick tip. Controlling the engine will be a MoTeC M142 ECM featuring a custom tune to maximize power delivered to the ATS-Diesel custom Allison 1000 transmission.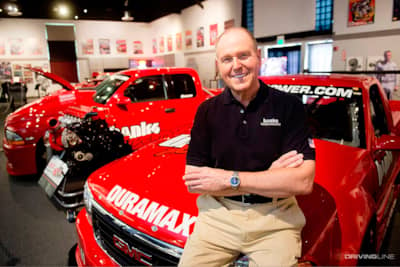 Is Banks Going Off the Deep End?
Many will question why a performance-based company would build such a truck and to answer the skeptics, we ask why not? Hot rodding is a form of self-expression and this C20 goes to serve those that simply want to see something wild. The truck is scheduled to debut at the 2021 SEMA Show, and we'll keep our fingers crossed that the event will take place as scheduled. There will also be a number of other product partners and modifications that will be added to the list as the build progresses. Keep your eyes peeled on Banks' YouTube channel as well as ours and this page for more updates as they transpire.