Loren Healy Wins in the Oklahoma Dirt: Ultra4 Cross Bar Ranch 2018 Recap
Breaking in a new car is never easy, but Team Nitto driver Loren Healy fought red dirt, drivers and the clock to chalk up his first victory of the year in his new Jimmy's 4x4 race car. The Holly EFI Clash at Cross Bar in Davis, Oklahoma, lived up to the hype as the East meets West dual points race pitting coast against coast in an epic Middle America showdown. Team Nitto had a great weekend, taking the top spot in the 4400 Unlimited race, as well as the 4800 Legends class and the 4500 Modified class. Loren fought off former Kings and current Young Guns to finish in physical first, only to have to wait 22 minutes to find out if he had actually won the race. After over two hours of racing, anticipation grew with each passing minute until Loren was officially declared the winner…by 37 seconds!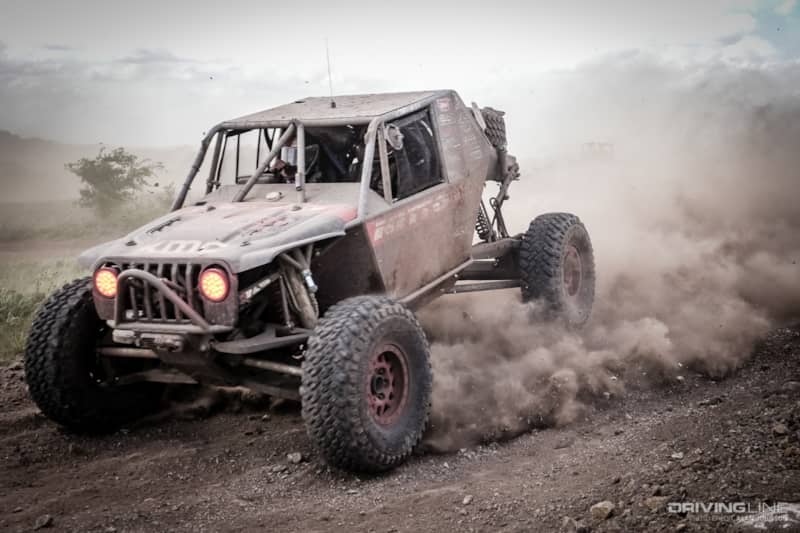 The setting for the 2018 Clash at Cross Bar Ranch was the polar opposite of last year's event. In 2017, the race was delayed for two hours due to flooding, as heavy rains and two tornados wreaked havoc with the schedule and the race course. This year went in the other direction, with beating sunlight, fluffy "Toy Story" clouds and heavy red dust blown off by a stiff breeze. The race consisted of two sections of race course. Drivers left the starting line and started with Loop A, a fast and bumpy section of prairie, entered the short course for wicked turns and elevations changes, then exited onto a Loop B into the woods. The woods transported you back to the opening East Coast race with tight trees, water crossing and a rock wall to climb. The end of Loop B then dumped you back into the short course for a fast section, then the finish line. Legends and Modified ran two laps and Unlimited ran three.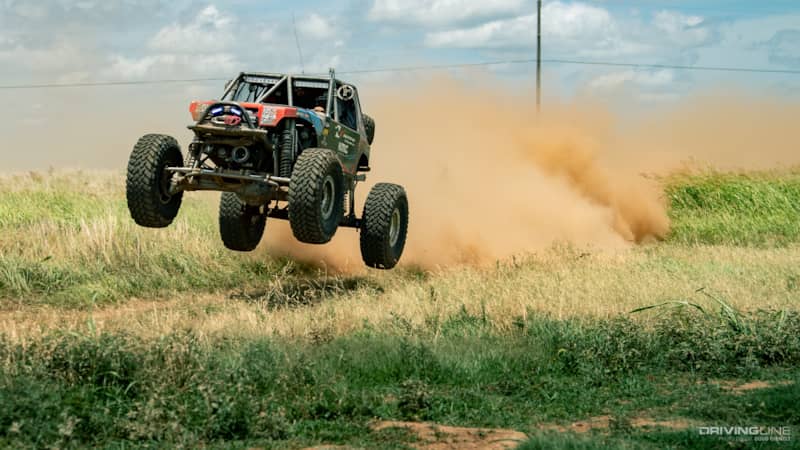 Qualifying
On tight courses, starting position can mean everything. The dust and traffic can hold you back while the lead pack breaks off and runs away with the race. Even though racers like two-time King and Team Nitto driver Erik Miller have pulled off back to front victories, it's not the norm. For qualifying, teams lined up on Friday night to do a single hot lap around the infield course. Mere seconds would mean the difference between top five and starting number 25. All classes (UTV, Stock, Modified, Legends and Unlimited) pushed hard and fast. Since the Clash at Cross Bar was a lap race and not a heat race, it would be run on corrected time. In essence, you are penalized for poor qualifying by starting deeper in the pack, but you still have a chance since your total elapsed time is what's counted for your finishing position.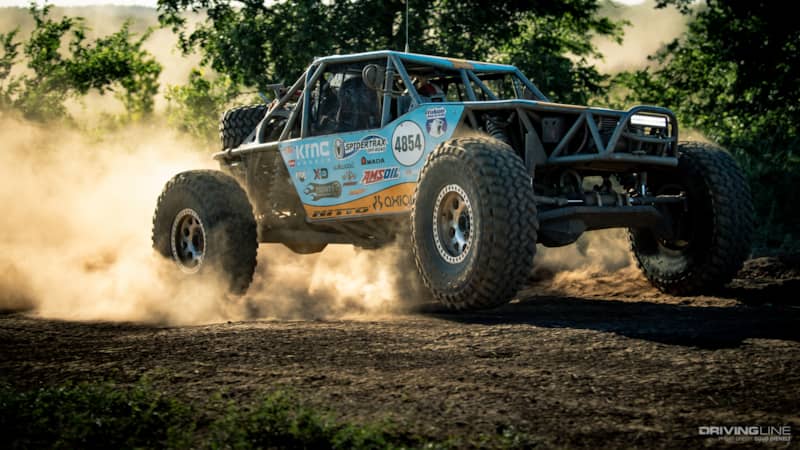 Qualifying went as expected with the fast guys going fast and the safe guys going safe, that was, until near the end of the day. Within 15 minutes of each other, both Levi Shirley and Josh Blyler, Team Nitto driver and the 2018 Showdown in Shamokin winner, took their cars for hard tumbles. Josh had the honor of rolling his car twice on the same qualifying lap. Coming up a rise, he lost control of the car, flipped head over heels, then landed on all four tires with his foot still firmly planted on the skinny pedal. Despite that impressive stunt, fortune was not smiling on him, as just two turns later Josh put the car on its lid. Both Josh and Levi had to start at the rear in Saturday's main event.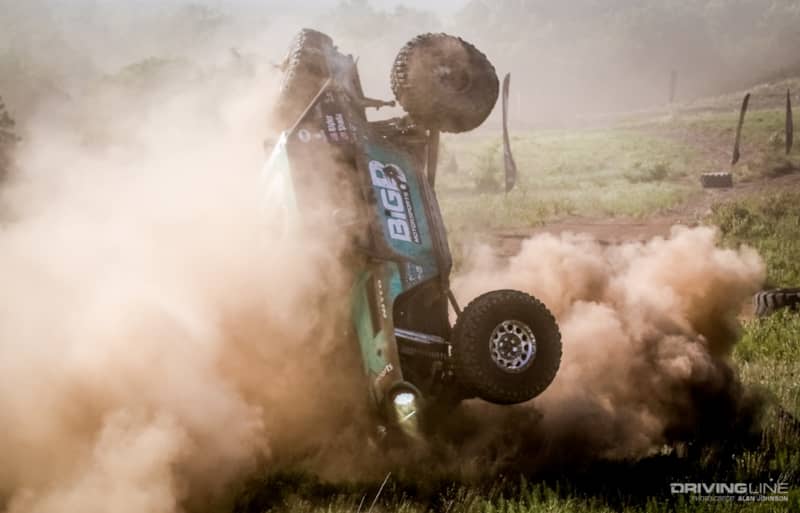 After the dust cloud settled, three-time King and Team Nitto driver Shannon Campbell was on the pole for the 4400 Unlimited class, followed by Mike Bergman in his UFO car and Loren Healy in his Jimmy's 4x4 IFS machine. The 4800 Legends class KMC Wheels Hard Charger award went to Team Nitto driver Casey Gilbert, who took the pole in that class. Drift legend and Team Nitto driver Vaughn Gittin Jr. took the 4500 Modified class pole by over 10 seconds, while Dawson Allington led qualifying for the 4600 Stock class. Shawn Hess led the pack of 20 UTV drivers for a 7 a.m. start on Saturday morning.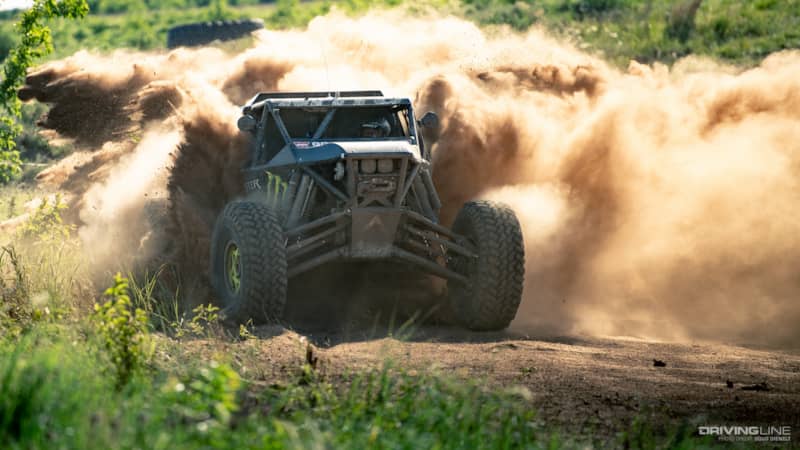 4400 Unlimited Race
After the UTV and Limited class races, nearly 40 Unlimited cars lined up to battle it out on the Oklahoma prairie. Cars revved and drivers focused on the task as hand. Cars left the line every 30 seconds, so by the time the last car was leaving the line, Shannon Campbell was already entering the short course, having completed Loop A. Comping out of Loop A, the field already had a breakaway pack that included Shannon Campbell, Loren Healy, Cody Addington, Erik Miller and Wayland Campbell. Cars were slamming their way through the short course to get an advantage prior to the woods.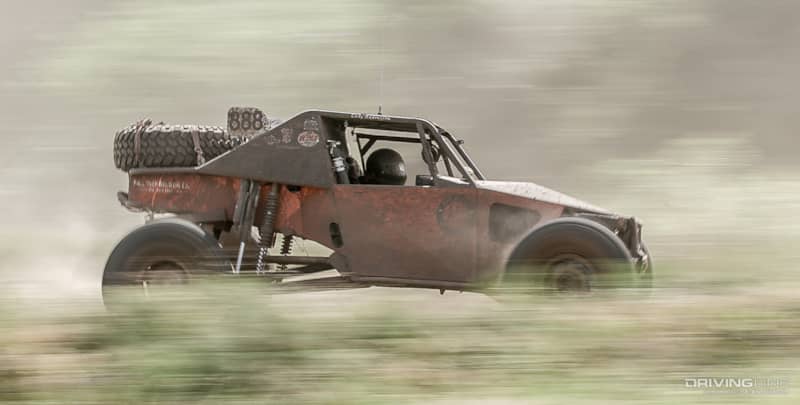 Loop B was a tight wooded section with creek crossings and a rock wall that afforded multiple passing lines. Jeff Brown and Bailey Campbell were both making hard pushes to the top. At the end of lap one, Shannon Campbell was the physical race leader, but Loren and Cody were breathing down his neck. Adjusted time races pit drivers not only against each other, but against the clock. Even if you get a decent lead, letting up for just a moment can allow someone deeper in the pack to pass you on paper. It's an intense mind game the entire race to continue to push yourself and never let up.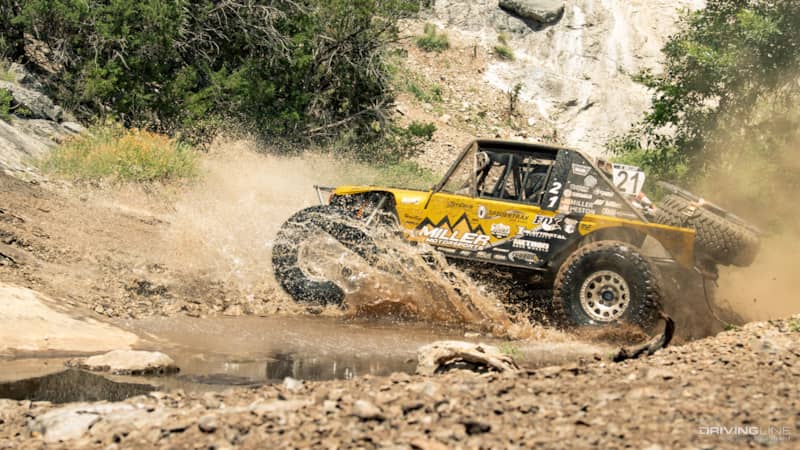 As the drivers raced around Loop A and Loop B of lap two, aggressive driving, tire damage and a burnt-out track started to take their toll. Multiple drivers ended up having to pit during or after lap two, shaking up the leaderboard and building up the drama. Both Josh Blyler and 2017 Western Series champ Levi Shirley were steadily moving through the pack, picking off cars and passing aggressively after their rear start. Cody Addington broke a rear drive shaft in the (former) Red Dragon (now sporting the orange livery of A.D.D. Racing), and Bailey Campbell was leading Shannon Campbell on adjusted time. As we have seen time and time again, the great Loren Healy continued to lay down fast, consistent laps in a well prepared car. Loren took over as the physical leader of the race and powered into lap three without looking back.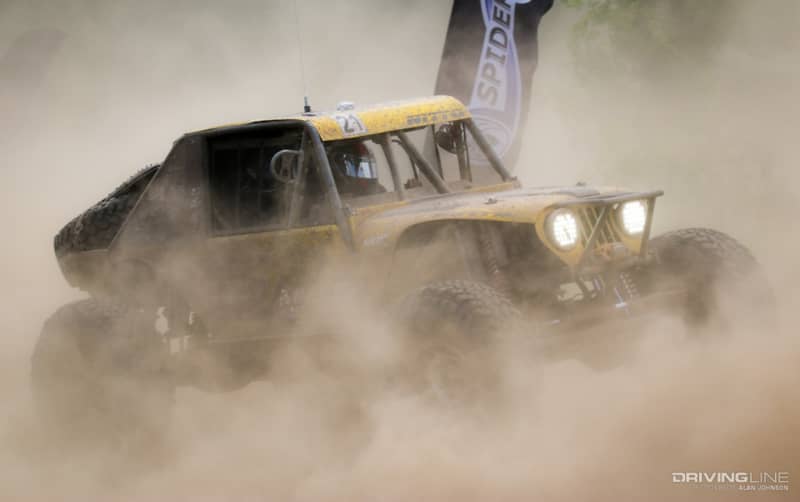 Lap three became a blur of lapped traffic and leaders as racers were spread out between Loop A and B and lap two and three. The choking red dust bogged down the tight course, but a strong breeze picked up enough to clear the track. Racers hammered their vehicles in the short course, trying to make up time and pushing for the coveted checkered flag. Team Nitto driver "Disco" Derek West had worked his way from mid pack toward the lead, laying down smooth, consistent laps in his Jimmy's 4x4 rig, while Erik Miller did what Erik Miller does: go fast and challenge for the win. Race teams were on the radios with their drivers, calling out split times and pushing hard to make up ground. A huge cheer erupted from the crowd as Loren Healy charged across the line in physical first…only to be followed by a gasp when it was announced that Levi Shirley was within the 22 minute window of adjusted time and still on course. Loren, the crowd and the fans watching online had to wait 23 tense minutes to find out who actually won the race.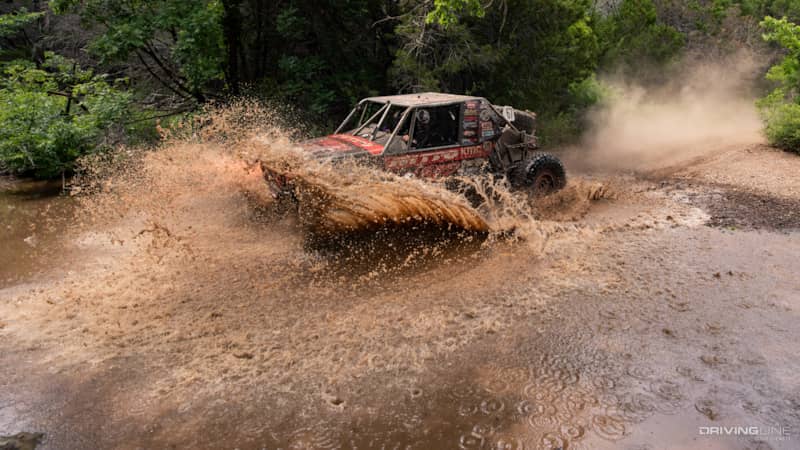 Deep in the field, Levi Shirley and Josh Blyler worked with surgical precision to move through the pack. Josh Brown had fallen off the lead with a flat and Paul Horschel was getting every ounce of horsepower out of his machine. With so much action, it was truly anyone's race. Spectators kept one eye on the clock and one eye on the track as they awaited Levi's entrance into the short course. Adjusted time. Tension. The Team Nitto trio of Loren Healy, Derek West and Erik Miller were all sitting in the club house at one, two and three. It all came down to how quickly Levi could navigate the short course. Dust flew, the flag waived and everyone turned to the scorer's table.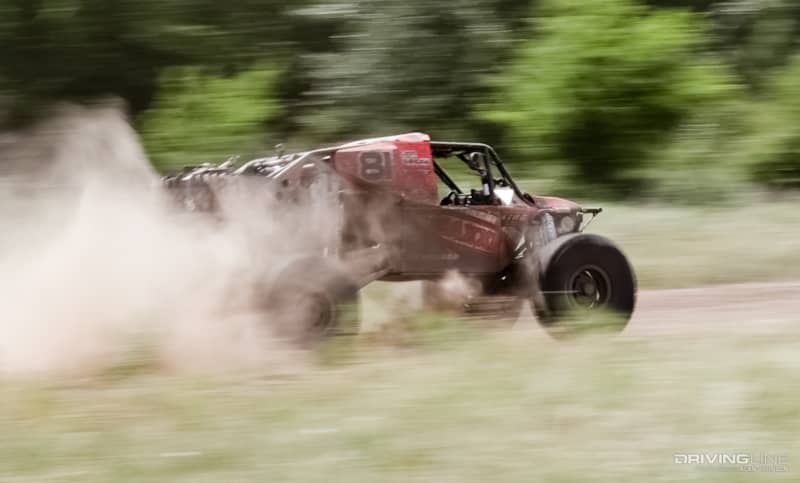 After what seemed an eternity of breath holding, race results were pronounced official: Loren Healy had won the Clash at Cross Bar, Derek West had held onto second place and Levi Shirley had moved onto the podium, bumping off Erik Miller for the final spot. After two and half hours of intense racing, only 58 seconds separated the top three positions. Qualifying matters. Erik was officially forth, Paul Horschel fifth, Josh Blyler overcame significant odds to finish sixth, Wayland Campbell in seventh, Shannon Campbell in eighth, Josh's dad Rusty Blyler in ninth and Jeff Brown rallied to finish tenth overall.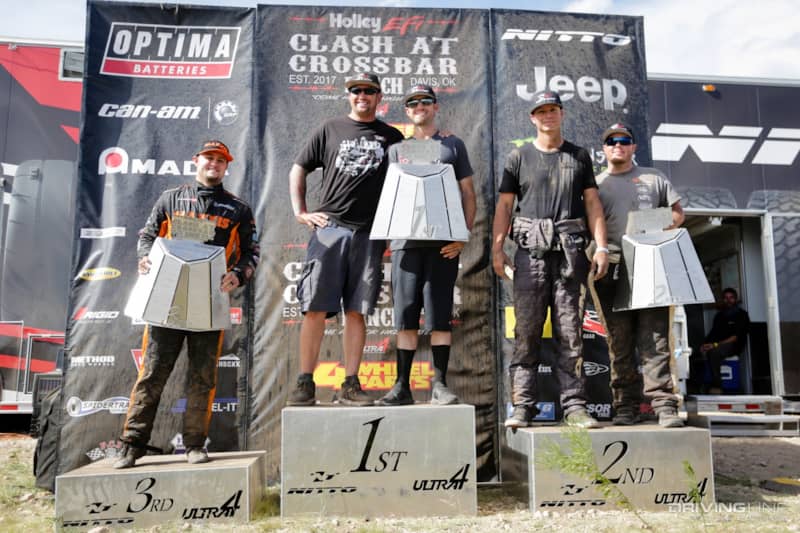 The Underclassmen
All three limited classes raced together for this event. 4600 Stock class raced a Loop A/B/A route, while both 4500 Modified and 4800 Legends raced A/B/A/B to complete two full laps. While competing on course as a group, results were by class. The KMC Wheels hard charger award went to Team Nitto driver Casey Gilbert for the fastest qualifying time in class. Vaughn Gittin Jr. was the fastest 4500 driver and started second on the day. The top 10 off the line were a fairly even mix of Modified and Legends, as cars were placed by qualifying time, not class, with the fastest drivers up front. Stock class started at the rear of the field.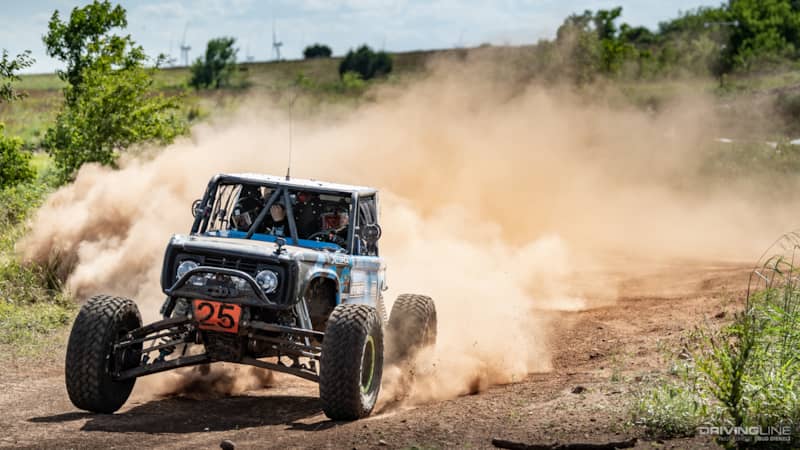 Right out of the gate, some intense in-class battles started. Casey Gilbert took off and looked to be running away from the pack, but Team Nitto driver Cade Rodd stayed close. While on lap 1B, Casey crashed and got hung up on some trees on Devil's Slide. Fortunately, they didn't have to winch and soon had the car back up front. While Vaughn Gittin Jr. was making the most of his starting position, rivals Jimmy Jack and Matt Howell were duking it out for position. Turn after turn, the cars tried to pull away from each other, but couldn't. Through it all, 4800 class driver Brad Lovell stayed within striking distance, laying down clean, error free laps.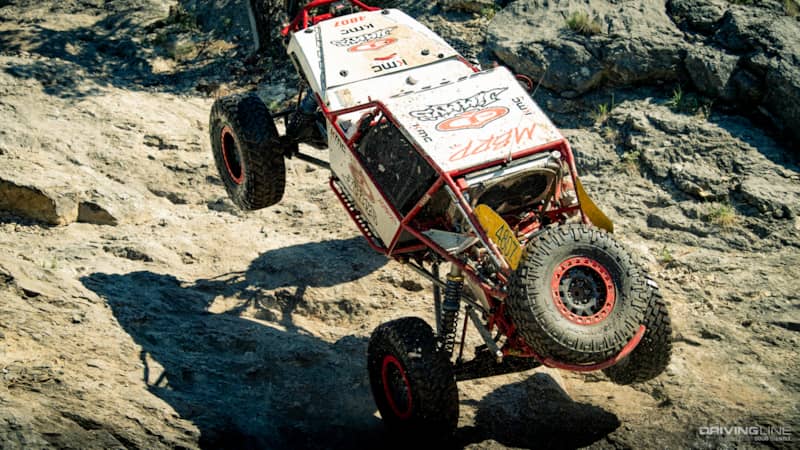 Heading into lap two, the gremlins and mistakes started to take their toll. Casey Gilbert had a flat and stopped to change it, then proceeded to hit another tree, flatting yet another tire. They finished the last few miles in the short course running as hard as they could on a flat tire. Drift demon Vaughn Gittin Jr., however, had lost rear wheel drive (always a challenge for someone who is a champion drifter in a rear wheel drive car) and was thrashing his race car in front wheel drive only, still holding onto the lead. Matt Howell took a tumble and ended up on his lid, only to be recovered by David Hartman. Sportsmanship is still alive and well in Ultra4.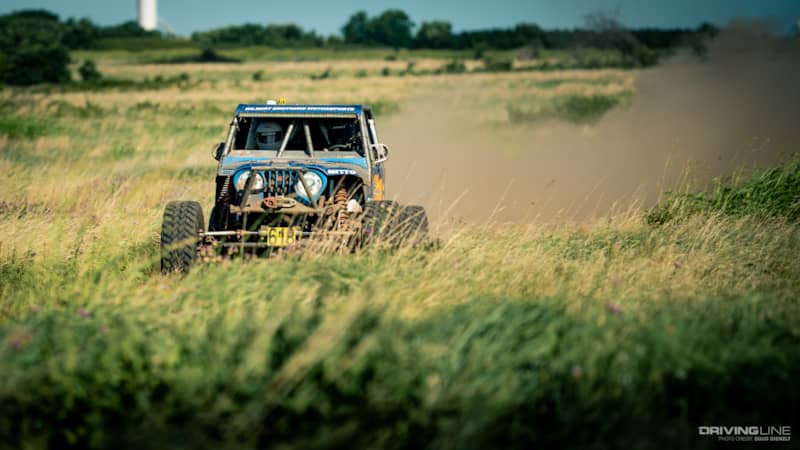 Cade Rodd was initially awarded first place in Legends and had won his first Ultra4 race. After a time penalty was assessed, however, the Legends class shuffled, with Casey Gilbert officially awarded the win. Brad Lovell moved up to second, and Cade moved down to third. This makes team Nitto driver Casey Gilbert undefeated for 2018 after winning his class in the EMC as well as the East opening in Shamokin, Pennsylvania. Team Nitto also took the first and second position in Modified with Vaughn Gittin Jr. on top, Jimmy Jack landing in second and first-time U4 podium winner John Mathews putting together a solid run to take third. Brain Behrend won Stock, followed by the father/son duo of Dawson Allington and his dad, and west coast favorite Albert Contreras.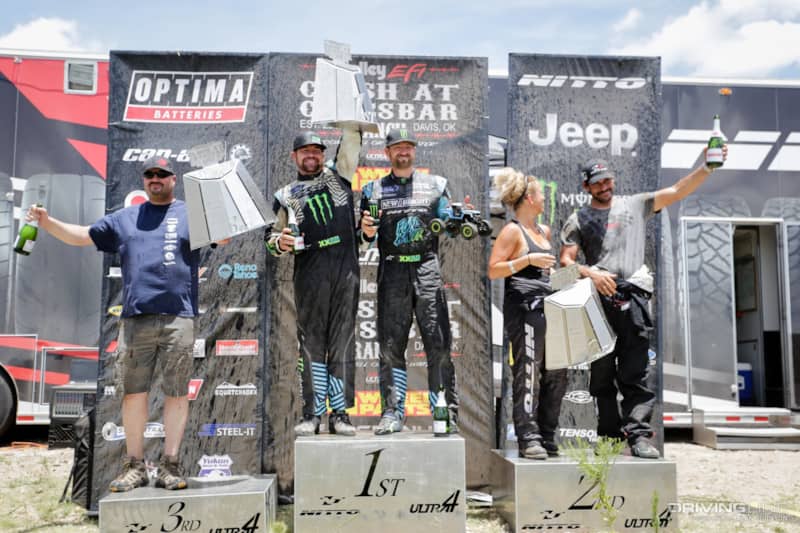 Congratulations to Team Nitto for taking first and second in the 4400 class and the 4500 class, as well as the top spot in the 4800 Legends class. The Clash at Cross Bar lived up to its billing with Miller Motorsports landing four cars in the top 10 (as well as the Legends class win), while Jimmy's 4x4 had the top two podium spots (as well as the Modified class win), and Campbells had three cars in the top 10. The competition has been tremendous and the teams are still sorting out what this means to the National Points race. Erik Miller, Wayland Campbell and Josh Blyler are all contenting for the top spot, and all of them finished in the top 10 in this race.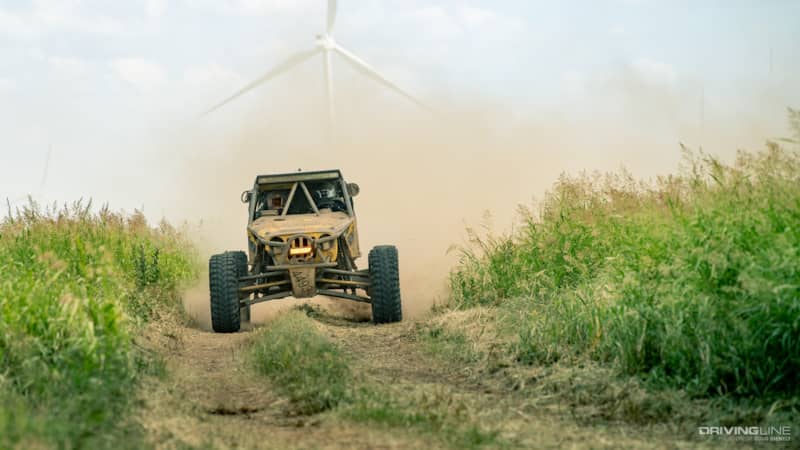 Next up for Ultra4 is the Battle in Bluegrass at the Dirty Turtle Off Road Park in Bedford, Kentucky on July 20. This race will conclude the East series and crown the East champion. The final West race is on August 10 and is a new event for Ultra4, taking place at Ridgecrest. 
Want to see more of the action? We have a full gallery of everything that went down in Oklahoma!