Luvzilla Attacks! How a 1970s Chevy Minitruck Became a 1,500 Horsepower Twin-Turbo Track Monster
A cheap, disposable mini pickup truck from the 1970s and "dream car" might sound like fundamentally opposed things. And for the vast majority of normal people they are.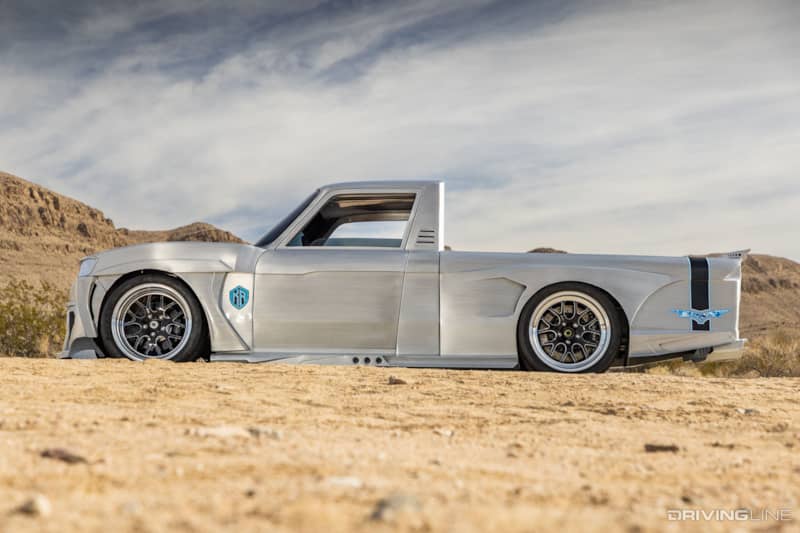 But Carl Pegnatori is not a normal person. Or even a normal car enthusiast for that matter. Yes, there are some mainstream, highly desirable vehicles in his stable, including a bagged Hellcat and a '71 Hemi 'Cuda convertible project. 
Outside the Box
But Carl also has a love for the unusual. His garage includes the rare GMC Syclone pickup truck, a heavily modified 1962 Corvair and not one but two Chevrolet LUV pickups, including the one you see here that's known as "Luvzilla."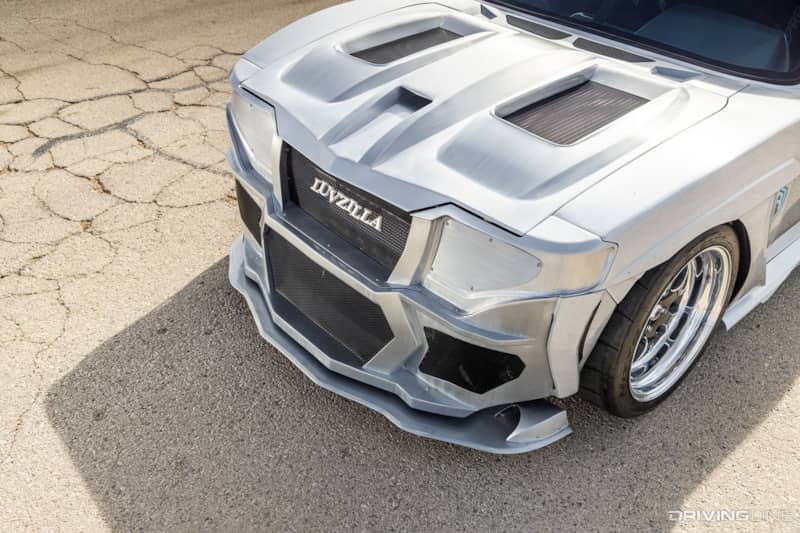 Coming from a working class family, Carl's automotive tastes were always on the blue collar side of things, first owning a Plymouth Barracuda before venturing into the minitruck scene in high school, where he discovered his love (pun intended) for the Chevy LUV.
Years went by, and after hitting new levels of success with his athletic equipment company Carl finally had the means to own his dream cars. But it wasn't a high-end exotic or luxury machine he had his eye on. It was the humble little Isuzu-built, Chevy-branded LUV truck.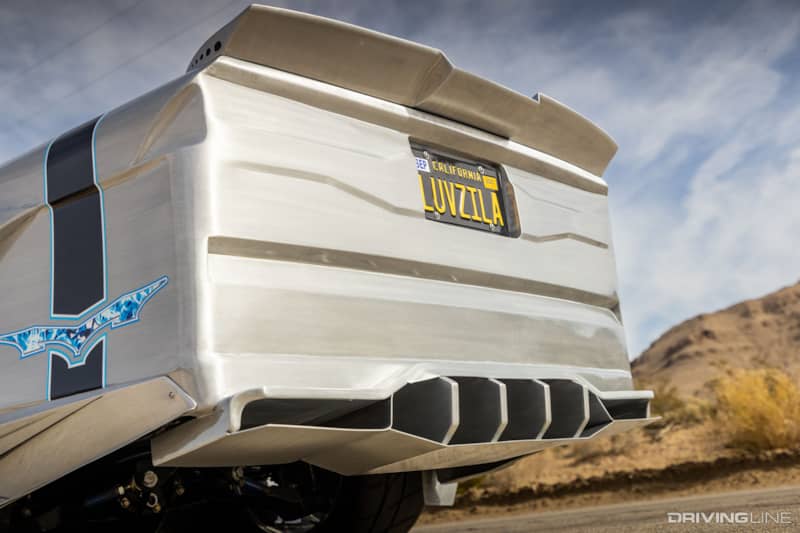 In 2013, he spent $3,000 for a 1974 LUV and the 10-year journey began which has resulted in the radical pickup truck you see here. One that's been torn down and rebuilt three different times.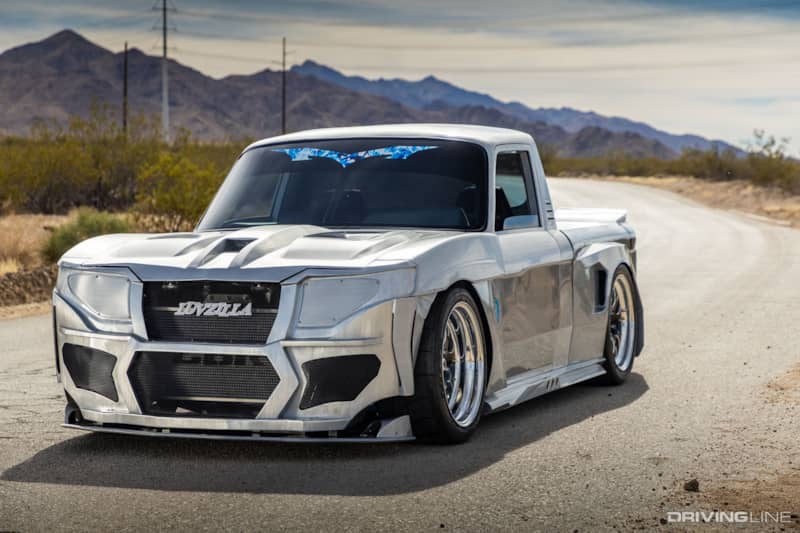 As with many long term projects, Carl says things "spiraled out of control," and looking at the truck we have no reason to doubt him.
The Ten-Year Build
But now with the help of builders KATG Motorsports and Mike Saiki, Luvzilla is just about ready to hit the street, and soon the track.
You'll be forgiven if you don't immediately recognize Carl's truck as a LUV. With the aggressive, one-off brushed aluminum wide-body there are but a few elements left from the original truck's shape.
And beneath the wide-body sits a custom-built chassis from KATG Motorsports, packing one-off front suspension and an Art Morrison IRS setup in the rear.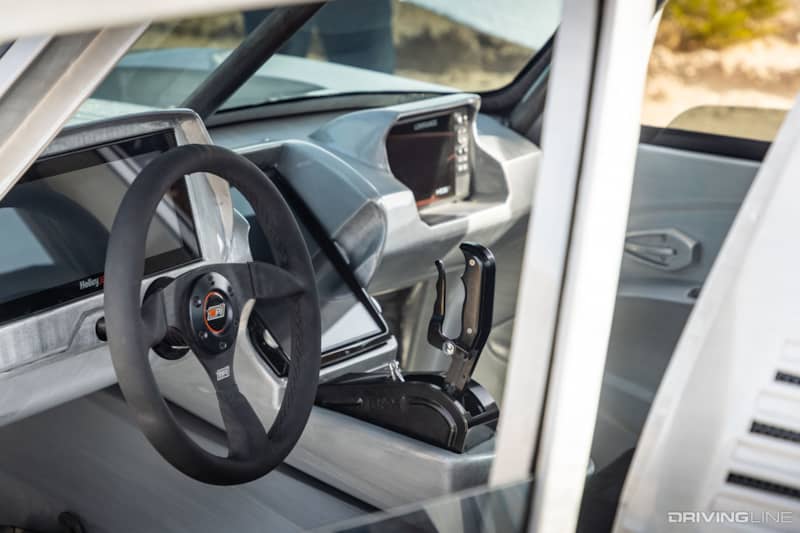 Being a Chevrolet, and one that's been built to go very fast you'd naturally expect Luvzilla to have a V8 under the hood, likely a member of the the ubiquitous LS family. But Carl went against the grain here as well.
No V8 Here
It's still a General Motors engine, but it's not a V8. It's a 4.3L V6, but this one has been fully built from the ground up and is now fed by a pair of 58mm Garrett turbochargers. The gearbox is a built manual valve-body TH400 automatic.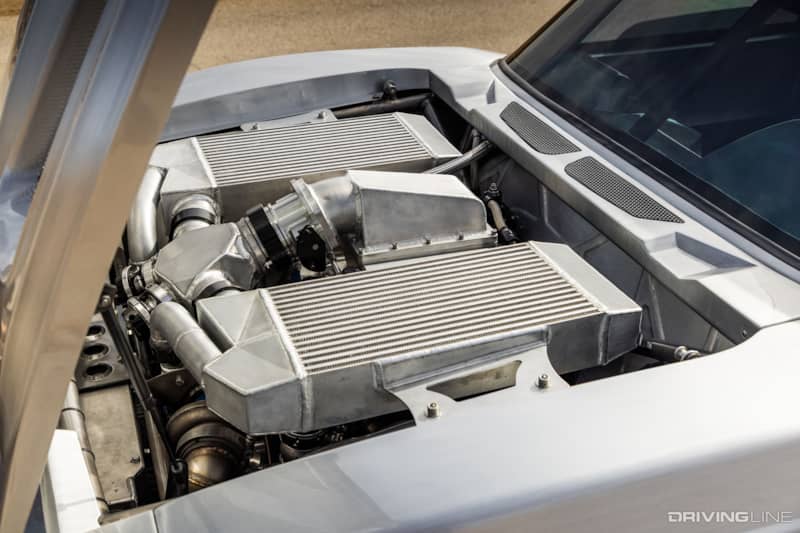 When asked why he went with a V6 instead a much more common small block V8, Carl says he likes the smaller size and lighter weight of the 4.3, and also the fact that it stands out from the sea of V8s out there.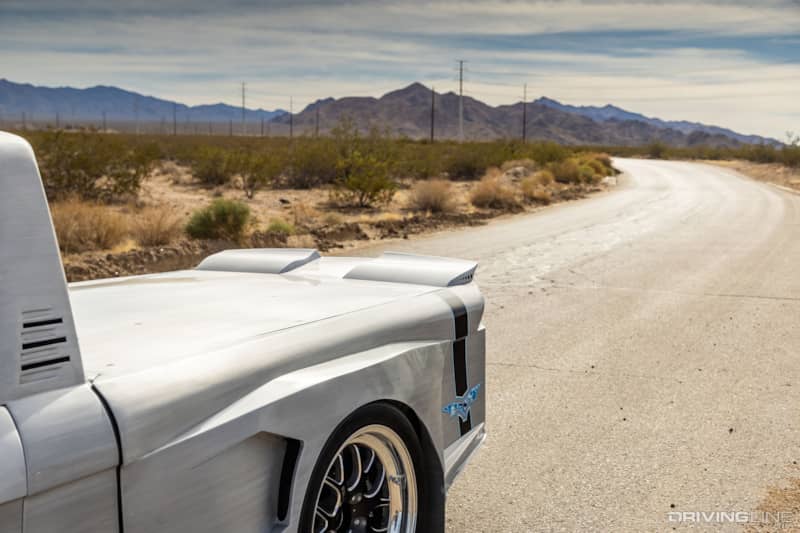 And with an estimated 1,500 horsepower and 1,100 pound feet of torque, the smaller engine is not lacking for power under anyone's definition. Especially when you consider Luvzilla weighs in at just 2,500 pounds.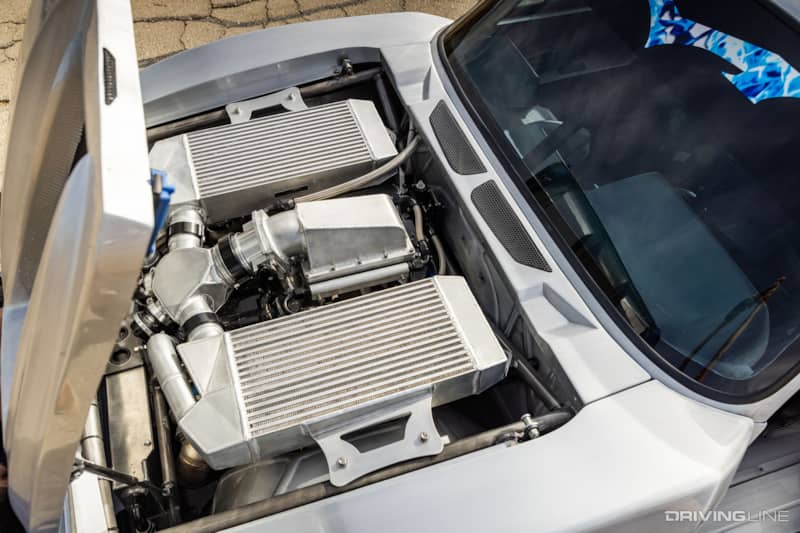 With those kind of numbers, bringing Luvzilla to a stop and putting all that power to the ground was crucial. Braking is handled by a set of enormous 14-inch Wilwood discs front and rear.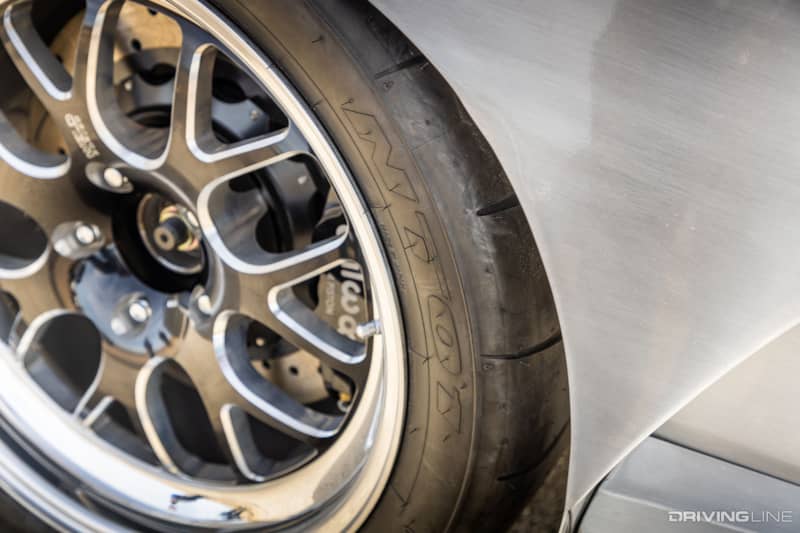 The custom chassis and aggressive widebody also allow Carl to run wheels and tires that couldn't have been dreamed of on a stock LUV truck, with Weld S77 wheels 19"x10" in the front and 19"x12" in the rear.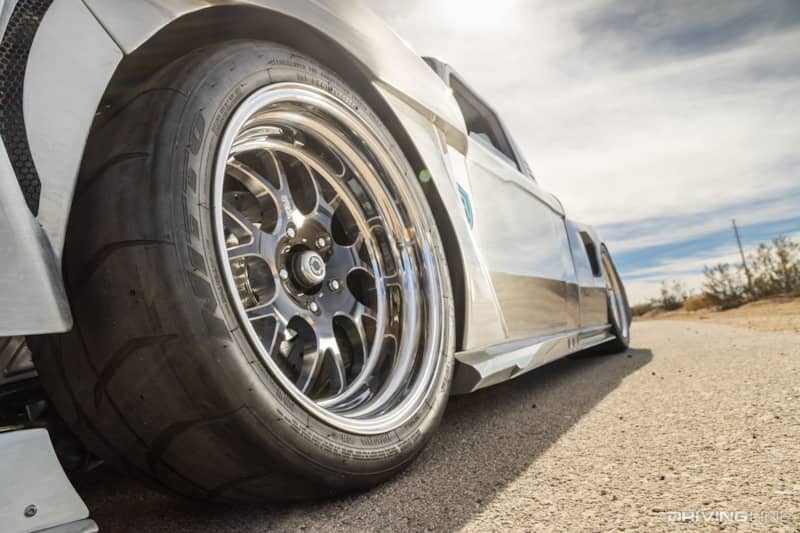 Street & Track
Carl isn't shy about his need for speed, and the one thing constant about all of his vehicles are their Nitto tires, which he puts to work on the twisty roads and race tracks of Southern California.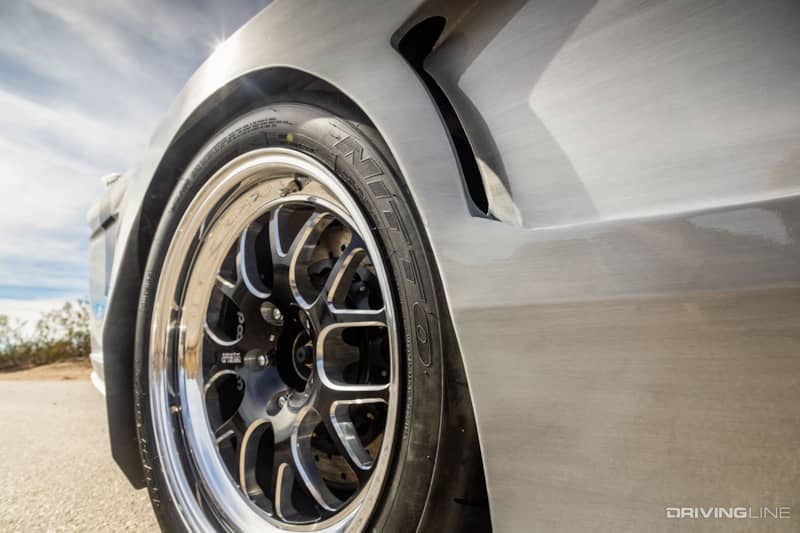 And with serious track work in its future, Luvzilla runs Nitto NT01 DOT-compliant road course tires: 295/30/R19 in the front and 335/30/R19 in the rear. And that sounds like a formula to scare some Corvette drivers at the race track.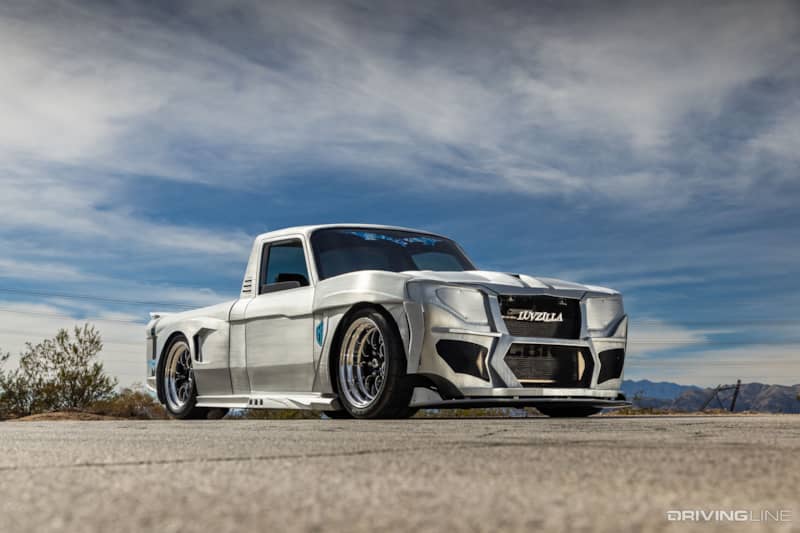 Carl admits that Luvzilla has been long and sometimes stressful project, but he sees the light at the end of project vehicle tunnel. It should be fully finished this summer and from there he plans to put all of that hard work to the test.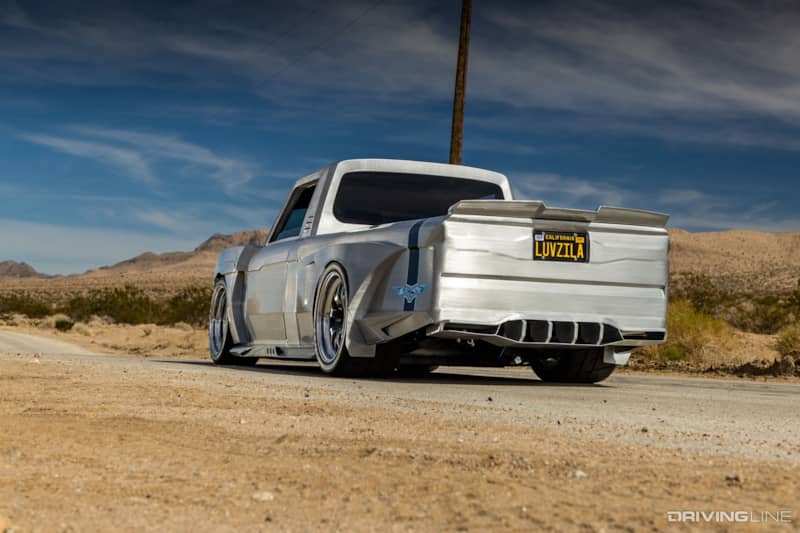 Among his plans are as many track days as possible, events like the Hot Rod Power Tour, and he even plans to let some pro drifters borrow Luvzilla to see how it slides.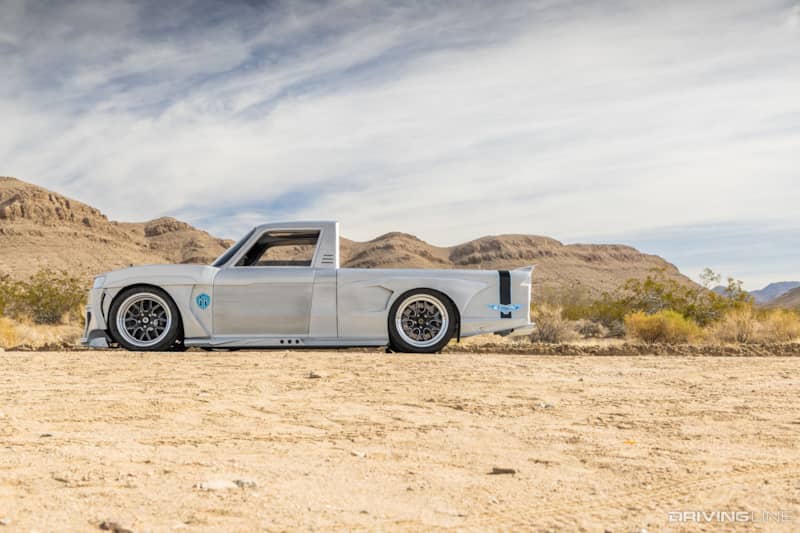 Carl admits that he easily could have bought a brand new supercar with the money he's invested in this little minitruck, but he has no regrets. And when it comes to being unique, Luvzilla makes a new McLaren or Ferrari look like a Toyota Camry.