Making a Goat Handle: Project GTO Gets the Hotchkis TVS Treatment
It's been some time since we introduced our 1970 Pontiac GTO project, but we are happy to report that in recent weeks some significant progress has been made on this GTO's journey toward becoming the ideal restomod driver.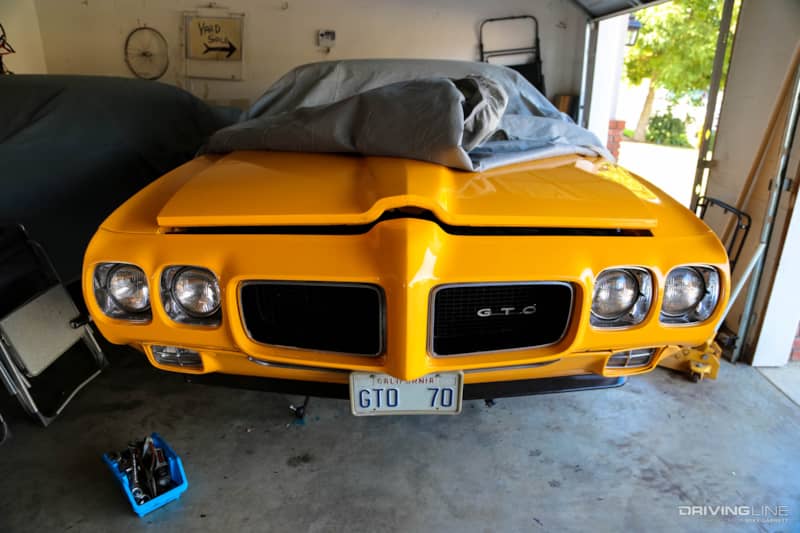 As a quick refresher, this a car that's been in my family since 1994 when my dad purchased it for $4500, and after years of basic maintenance and cosmetic refreshing, it was finally time to give the car some real mechanical upgrades.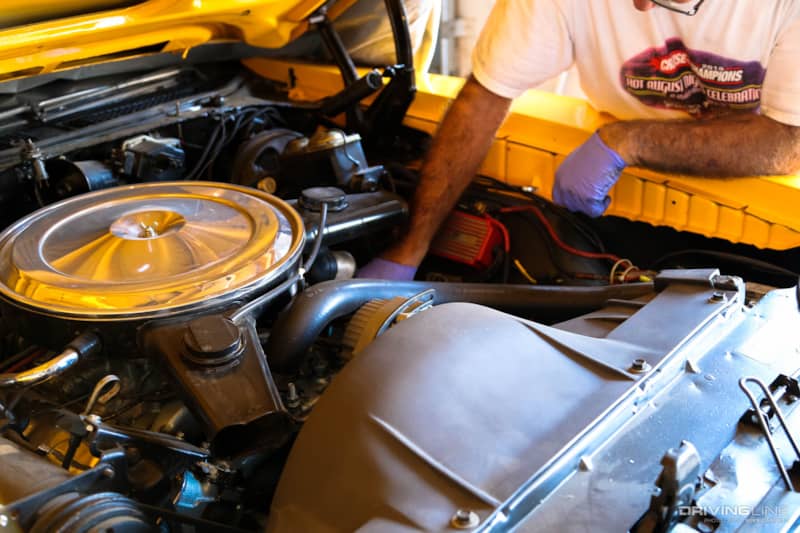 Starting With the Suspension
Because it's not and never was intended to be a numbers matching, show winning muscle car, the GTO was the perfect candidate to become a restomod candidate—and we figured the suspension would be a perfect place to start.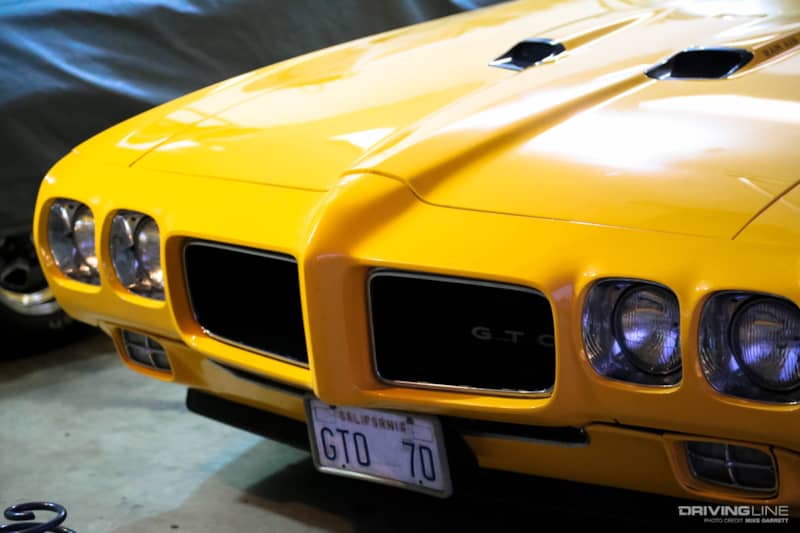 When it comes to upgrading the suspension on a classic muscle car, there are any number of routes one could go depending on their goals and budget, and we'll dig into that a bit more in an upcoming story.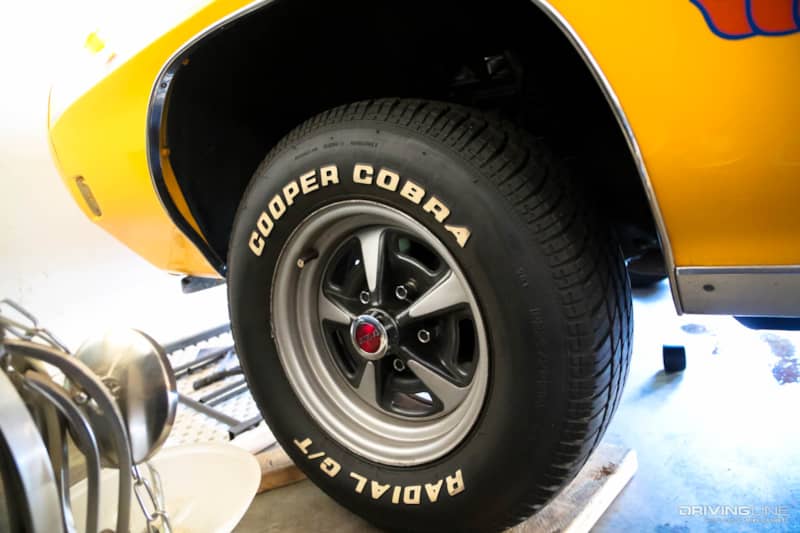 For the purposes of this car, though, we wanted an upgrade that was a bolt-on affair and wouldn't drastically alter the character of the car while still delivering a significant improvement in handling and body control.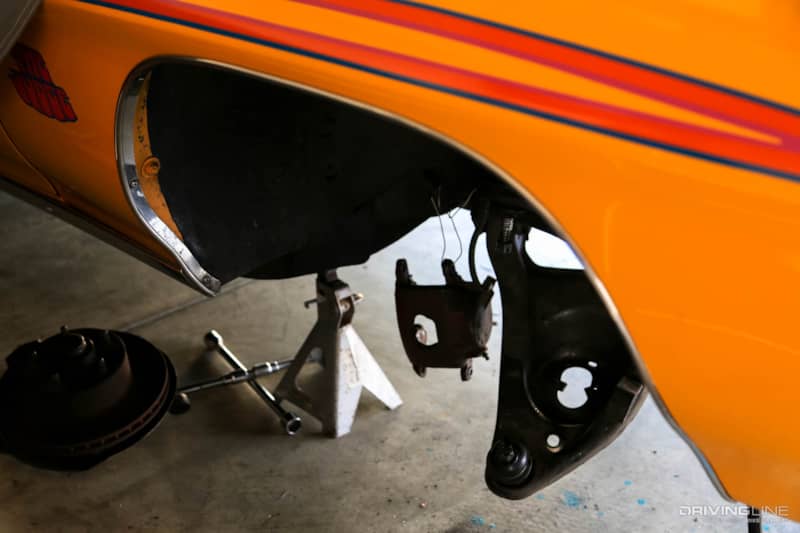 Hotchkis TVS
That's why our first stop was Hotchkis Performance, a brand that's been making muscle cars go quickly around corners for many years and one with an R&D department built on miles and miles of both track and street performance.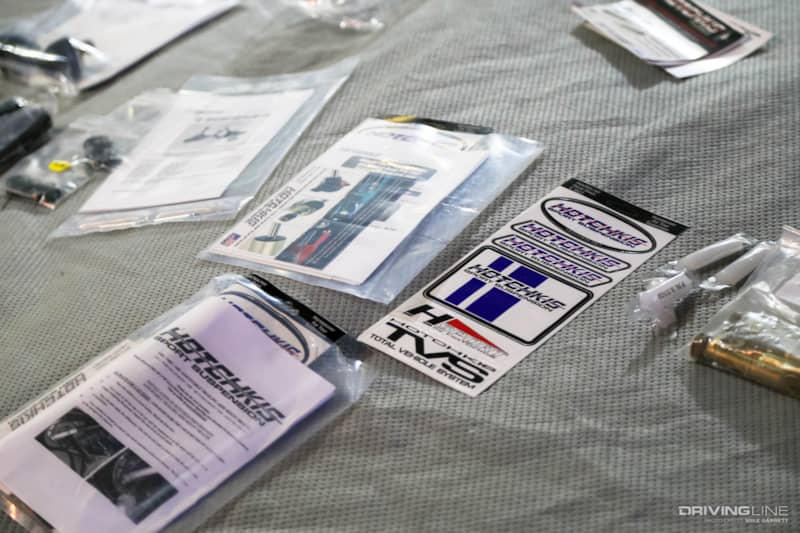 The General Motors A-Body platform has long been one of the most popular cars for modification, and Hotchkis offers a full catalog of suspension upgrades that can either be purchased a la carte or in complete packages that Hotchkis calls TVS for "Total Vehicle System"—which was our choice for this car.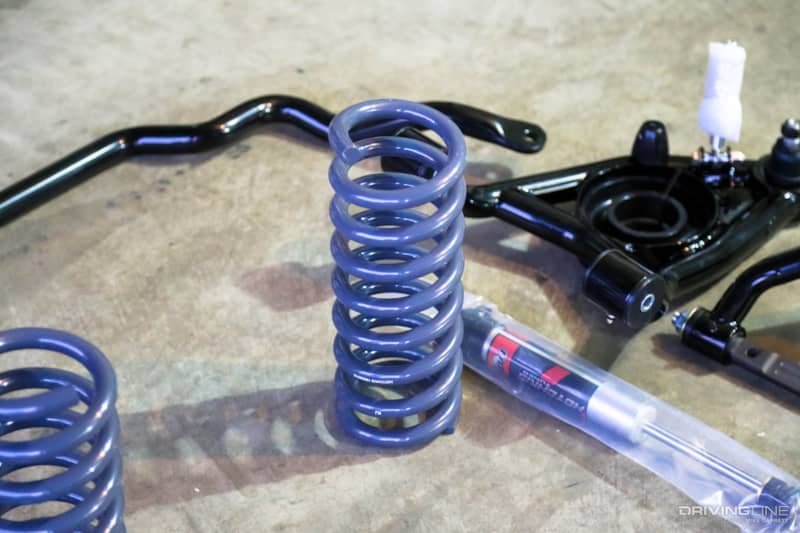 You'll find a few different levels of TVS kits available for most platforms, and the kit we chose included a variety of parts to upgrade both the front and rear suspension of the GTO.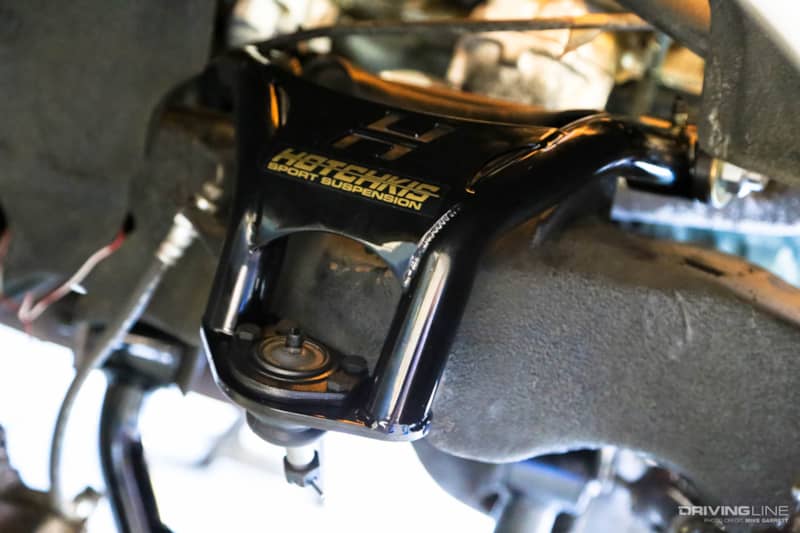 Up front the package fitted to this car includes both upper and lower tubular control arms and a properly beefy 1-3/8-inch front sway bar, all designed to improve front end grip and chassis control.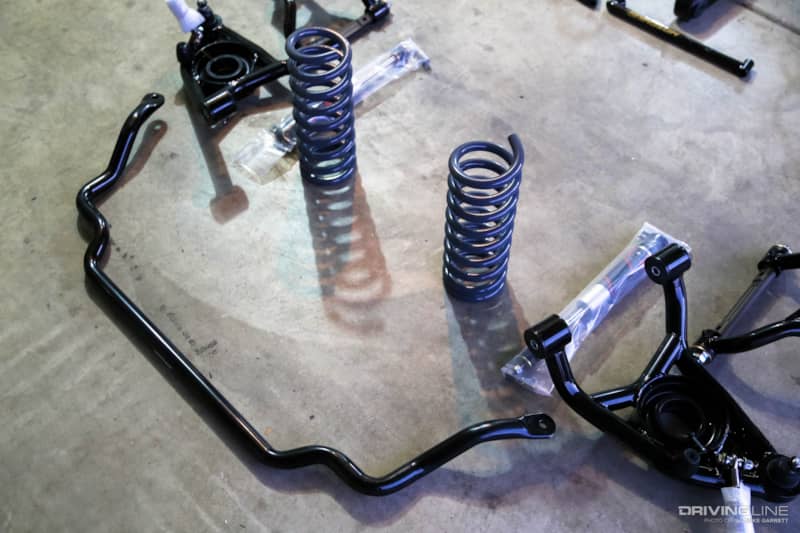 In the rear, the TVS setup includes adjustable upper and lower trailing arms, braces and, of course, all new bushings. The rear tubular sway bar is also a substantial piece coming in at 1 1/4 inches in diameter.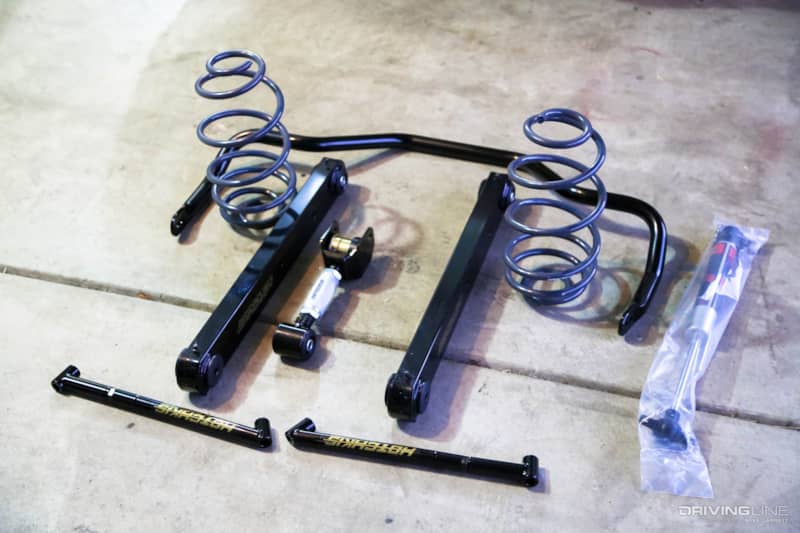 But that's just the beginning. Also included in the kit are a set of Hotchkis one-inch lowering springs to further tighten up the handling and give the car a nice and aggressive stance without quite venturing into the "slammed" department.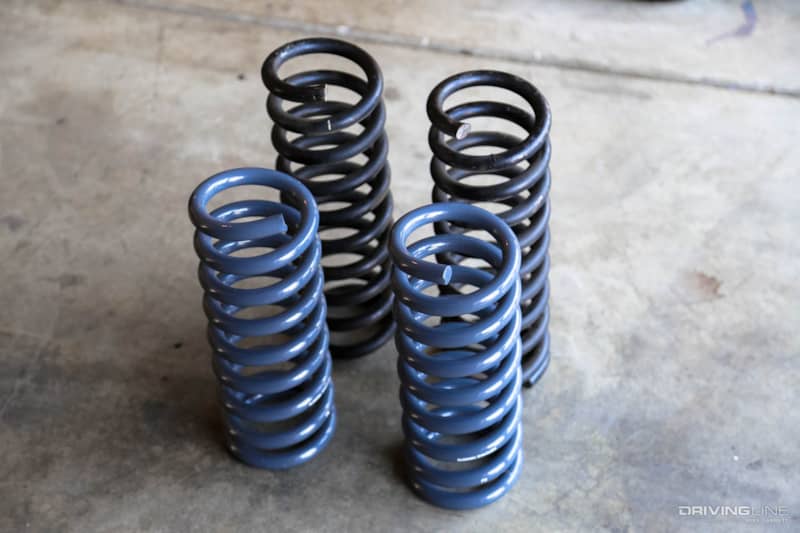 Last, but certainly not least, are a set of Hotchkis Tuned FOX shocks for all four corners that have been dialed to match the springs for a good combination of both street and track performance.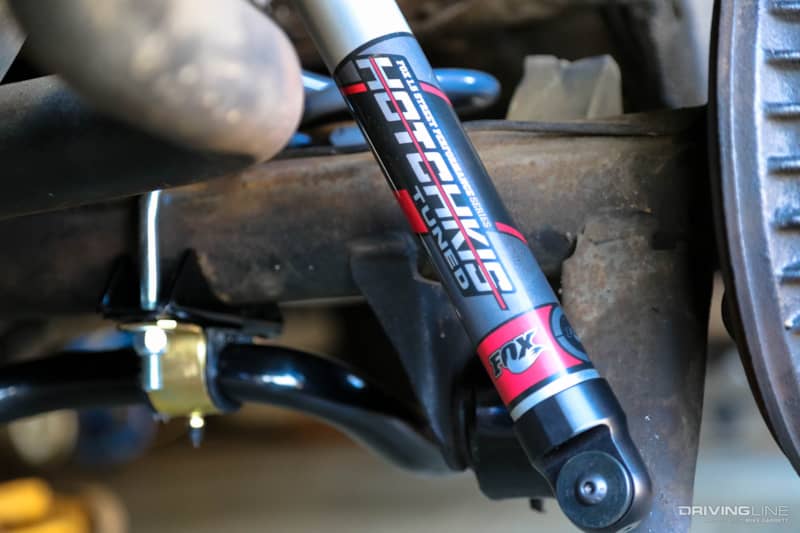 Easy Install
As for the install process, Hotchkis has designed the kit to be installed in a regular garage with hand tools, and we found that claim to be true. One certainly doesn't need to be a master fabricator or mechanical expert to install something like this, and the Hotchkis team is always available via phone or email if you have any questions.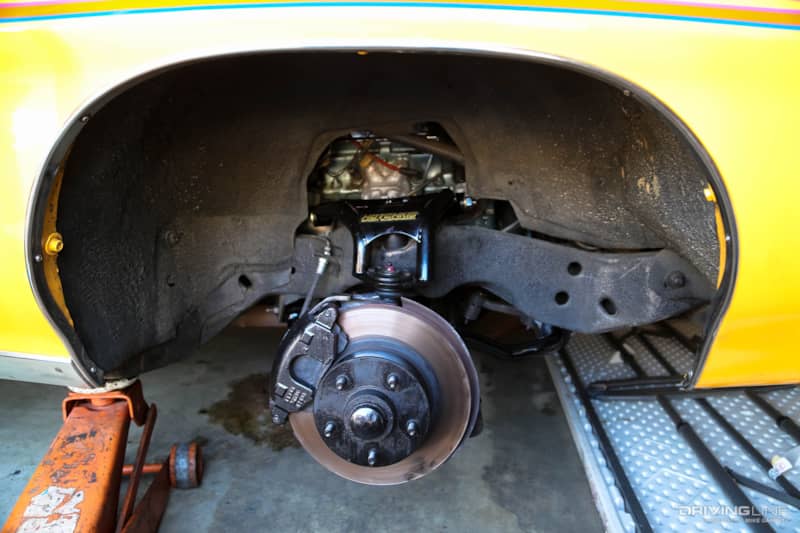 Because the GTO is not a daily driver, we were able to put the car on jackstands and chip away at it over the course of a week or two, but even if you're pressed for time, a complete install should be able to happen over a weekend.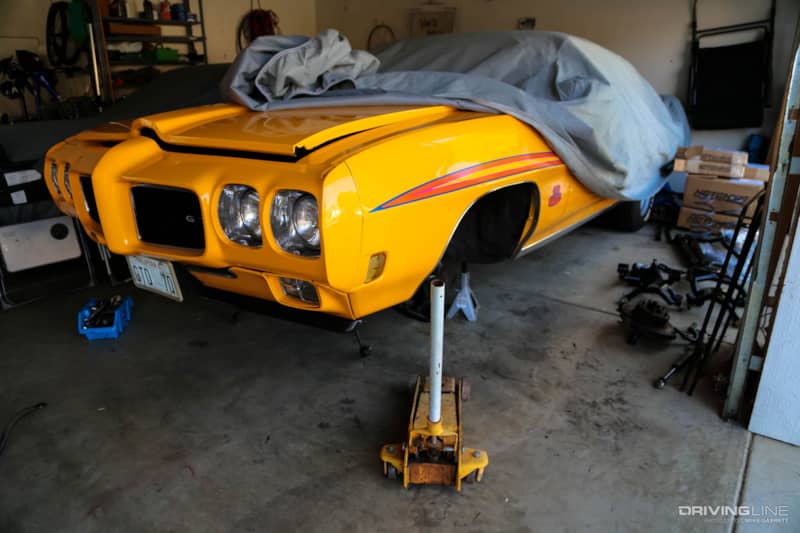 There's something great about being able to work on an old car without being on a time crunch, and after starting with the front and moving to the rear, working a couple hours at a time during the evening, we eventually got everything installed and put the car back on the ground. The change in ride height will vary depending on the age and condition of the suspension you are replacing, but we couldn't have been more pleased without how the car looked afterward. It's mean and aggressive without being over the top.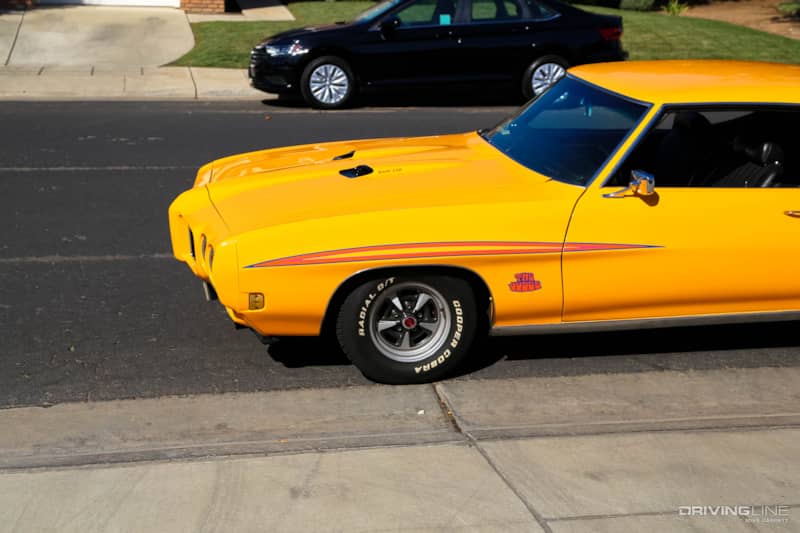 A Much Better Drive
But more importantly, we were wondering how the car would drive and how much improvement there would be over the old setup. To put it simply, "a lot."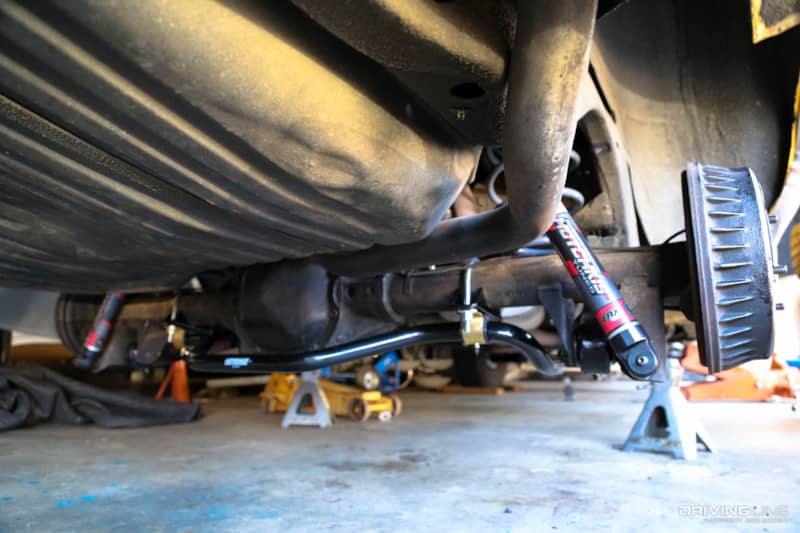 Even in mild, normal driving it's apparent just how confident the TVS-equipped car is now. Immediately, the GTO felt more planted, easier to control and a lot less roll-prone than it was before.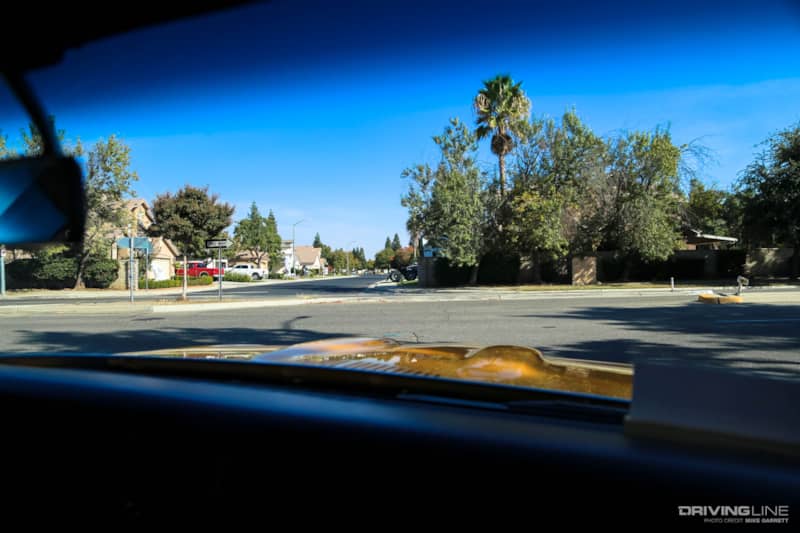 Yes, you'll feel a stiffer, less floaty ride than a stock muscle car setup, but it's perfectly bearable and should be a welcome trade off for anyone who is a fan of driving.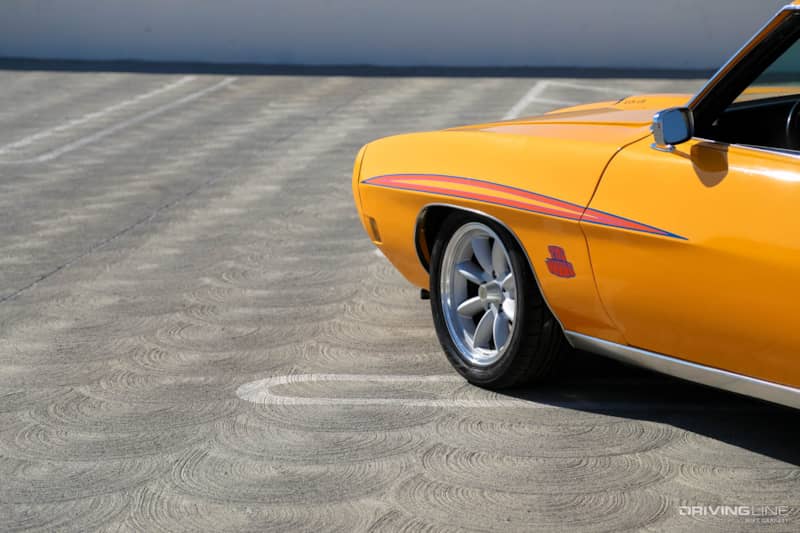 We haven't yet had the chance to get the car up the mountains to really enjoy the new setup, and even though the GTO isn't destined to become a track car, we are very much looking forward to hitting some winding roads for some fun.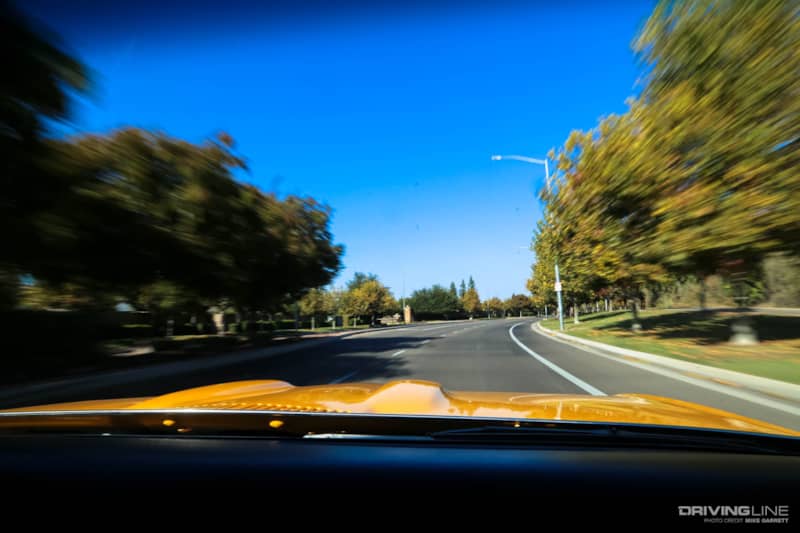 While we didn't expect the nearly 50-year-old Pontiac to suddenly be able to outrun new Corvettes and 911s at the track, the difference between the Hotchkis TVS setup and the stock suspension is night and day. Even during mild cruising around town, the car is flatter, more responsive and most importantly more fun than before.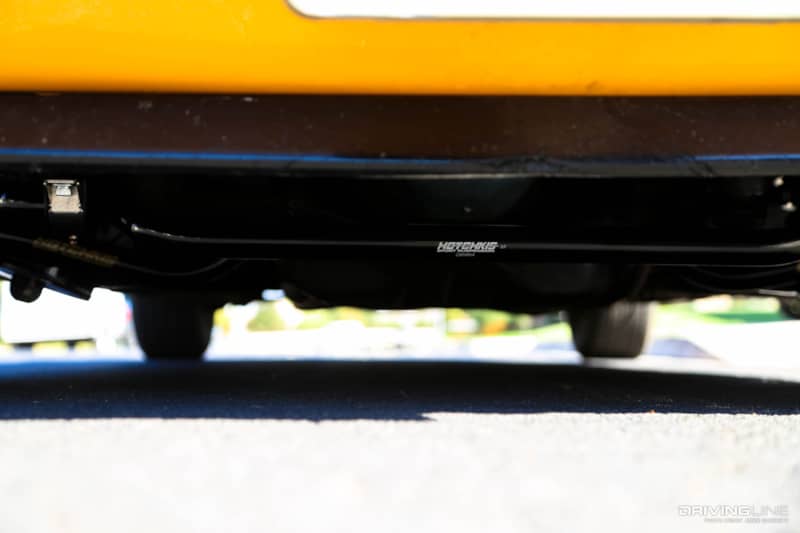 With its trusted street and track R&D, attainable price, relative ease of install and the fact that you don't have to cut up or start welding on what could be a valuable old muscle car, the Hotchkis TVS setup is easy to recommend. It's a fantastic choice for anyone who is looking to breathe some new life and quicker moves into their classic American machine.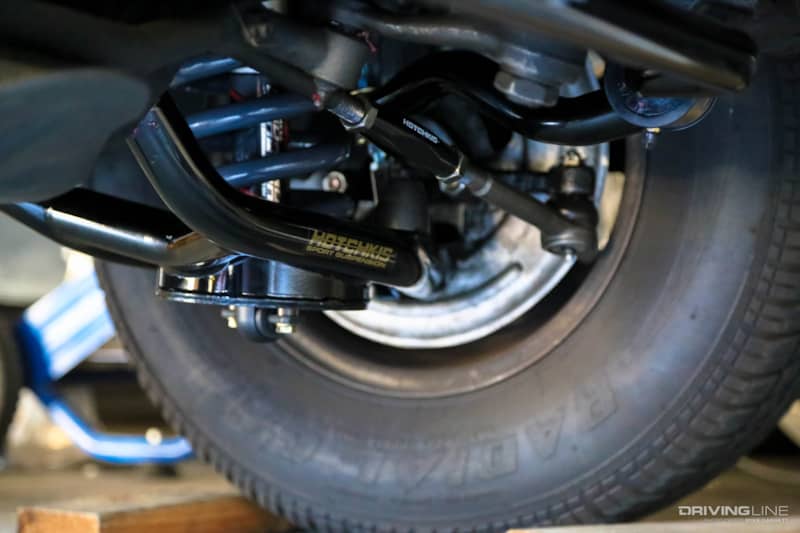 Sure, it could be said there's something entertaining about watching an old muscle car lean through the corners as its bubbly tires nearly become de-beaded from the wheels, but this is a whole lot more satisfying to drive while still retaining that classic muscle car character that this car has always had.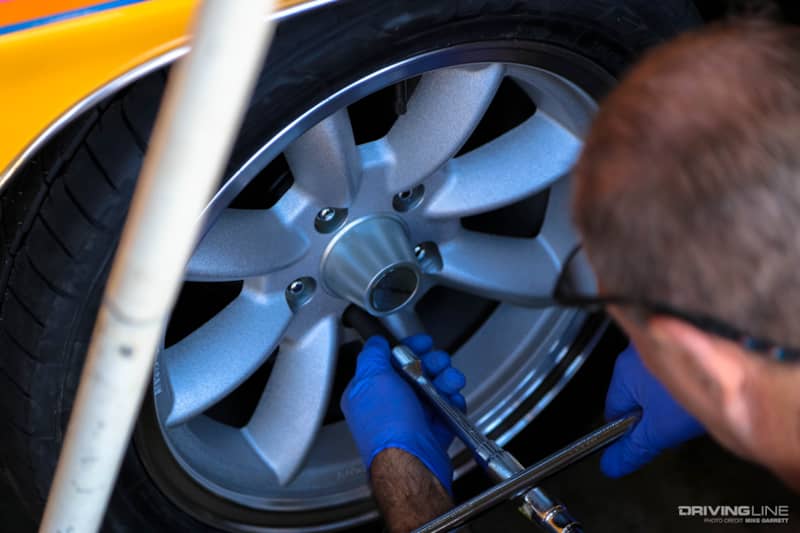 Wheels and Tires Next
You may have noticed that we haven't yet mentioned an equally crucial part of both handling and aesthetics: the wheels and tires. You've probably caught a glimpse of them in the photo. During its suspension overhaul the GTO was also treated to a much needed wheel and tire upgrade, and we'll be back soon with the full scoop on that as we continue down the road of restomod glory.