Martini & More: A Gathering of Lancia Legends at The Quail
Monterey Car Week is one of those bucket list things that every automobile lover should experience at least once in their lives, and there are any number of events held during Car Week where you'll find some of the rarest, most exotic and just plain coolest cars in the world.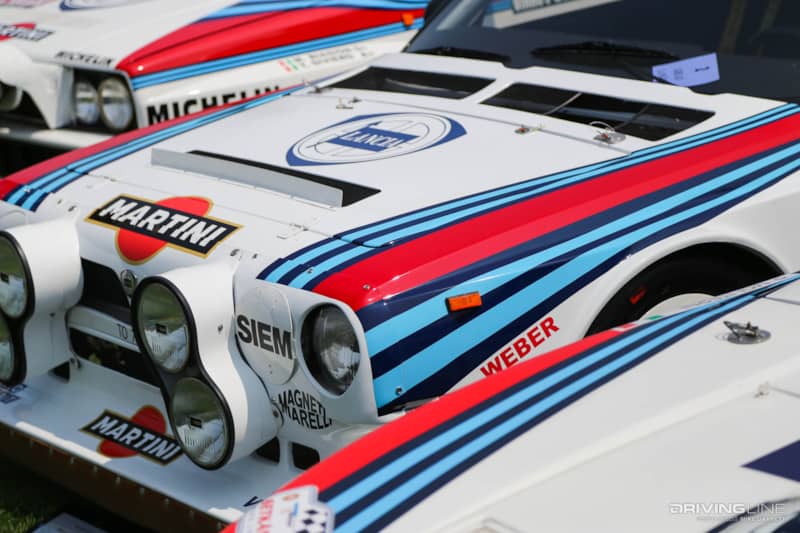 One of those events is The Quail: A Motorsports Gathering held at the Quail Lodge in Carmel Valley. With its hundreds of amazing cars and incredible hospitality for showgoers, it's no wonder that tickets sell out every year.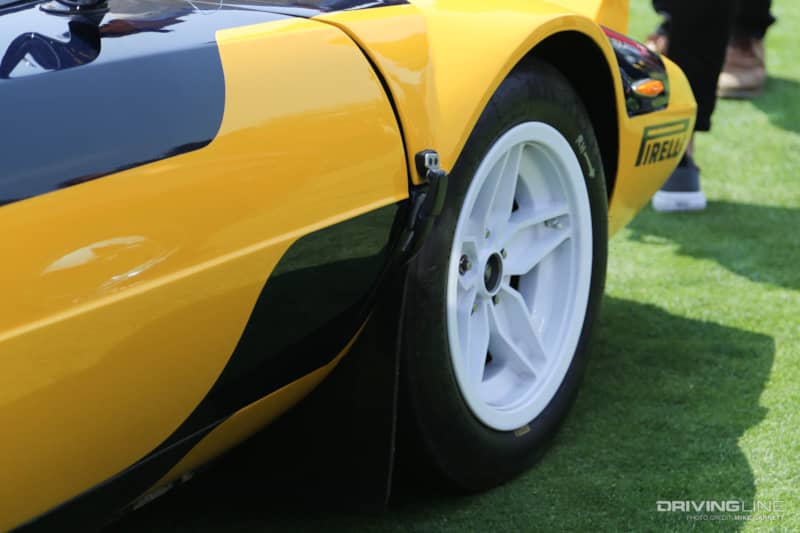 While the setting, food and drinks easily make it one of the world's greatest formal car shows, it's still the cars themselves that are the center of it all. Each edition of the show features a few special displays celebrating different marques and genres.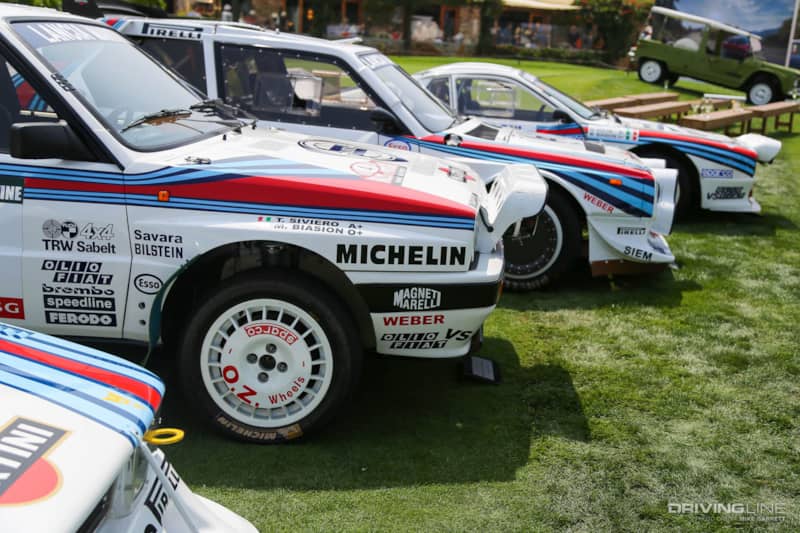 Among the featured brands this year was Italy's Lancia, who was represented by a small but diverse assortment of both road and race cars—all of which are worthy of a closer look.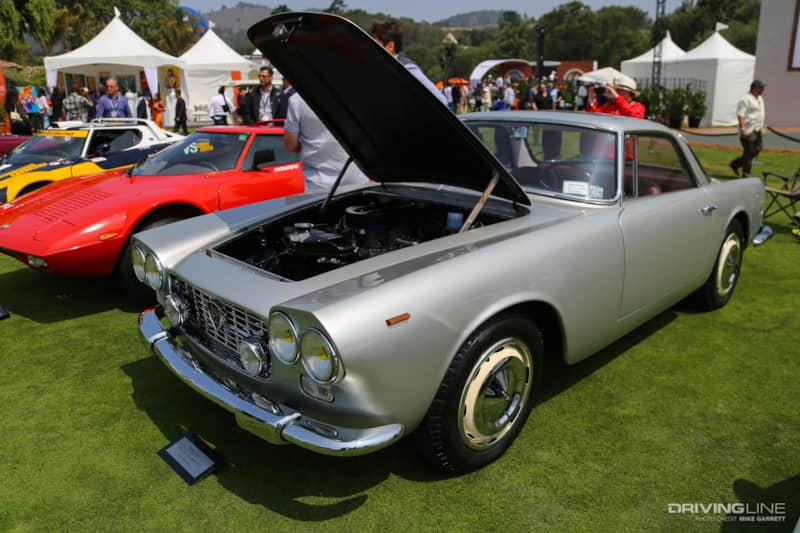 Old-School Love
The earliest Lancia among this special group was a beautiful red '53 Aurelia PF200C Spider that was powered by a 2.5L V6 engine—a very exotic powerplant for the early 1950s. In fact, the Aurelia featured the world's first production V6 engine, and it sent power to a rear-mounted transaxle.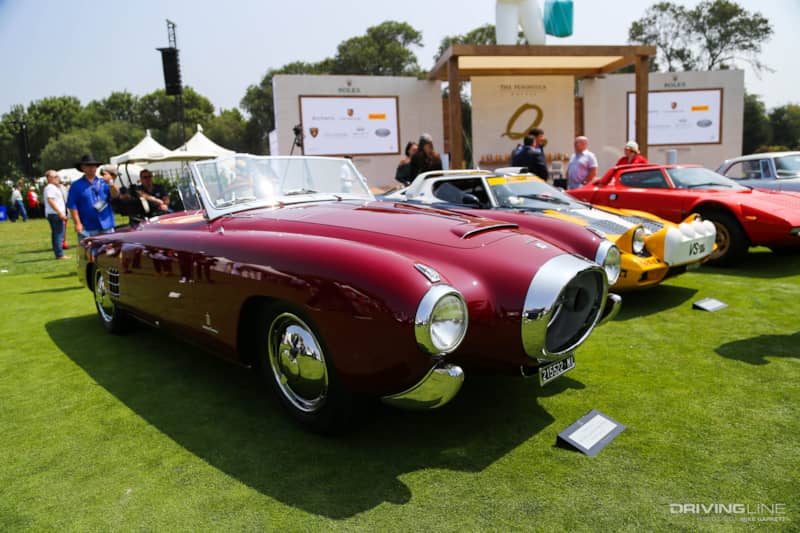 Of the 250+ high end machines assembled at The Quail this year, this was the car which was awarded "Best of Show," thanks to its stunning looks and rare pedigree.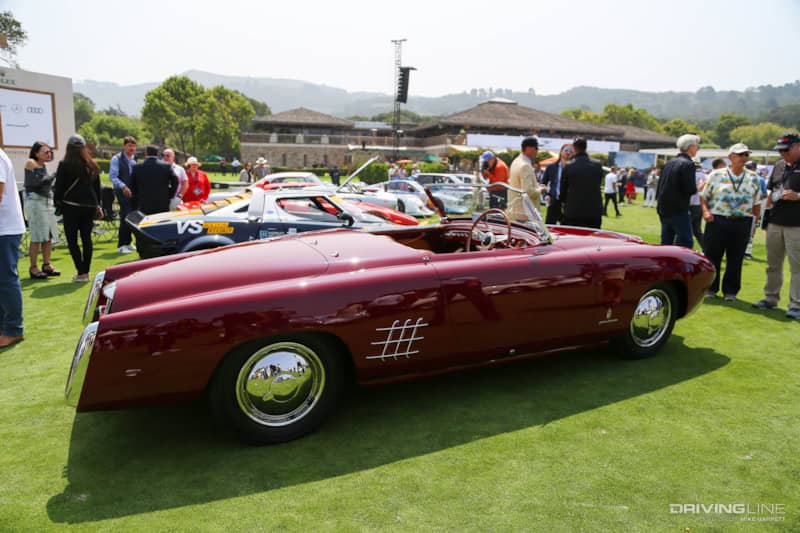 So Much Stratos
Fast forward about two decades and you get to the legendary Lancia Stratos with its Bertone-designed bodywork and Ferrari Dino V6 engine out back. There were a pair of Stratos at this event, including the 1974 road car seen here.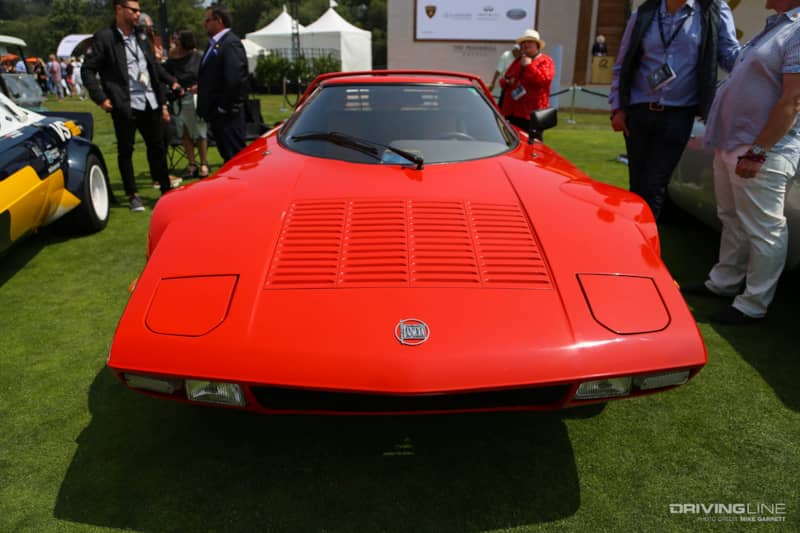 It was parked alongside this '74 Stratos HF Group 4 rally machine, one of the cars that helped Lancia establish itself as one of the world's great rally car builders during the '70s and '80s.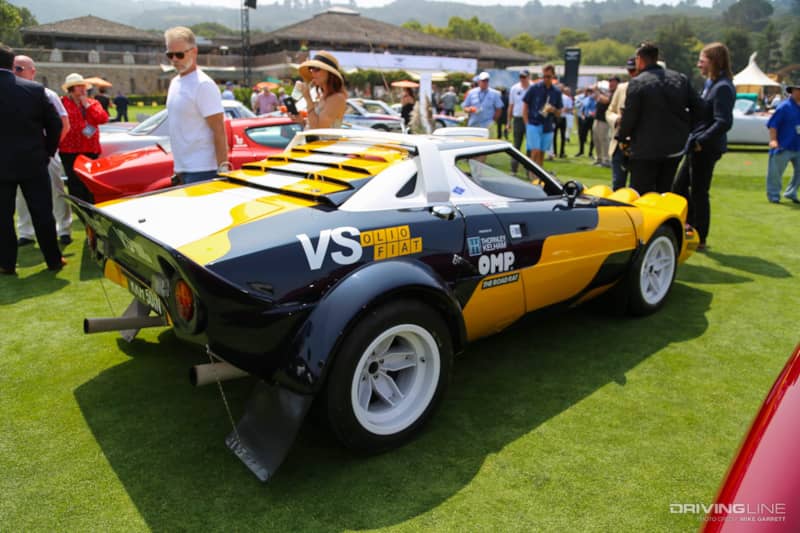 Crazy Deltas
Speaking of the '80s, we have perhaps the most recognizable Lancia model of all: the Delta. Among this group, the Delta was represented by two examples, the first of which is a 1988 HF Integrale 8V with a turbocharged engine and AWD. Naturally, this one is coated in the Martini racing livery, as were most of the race cars in this particular exhibition.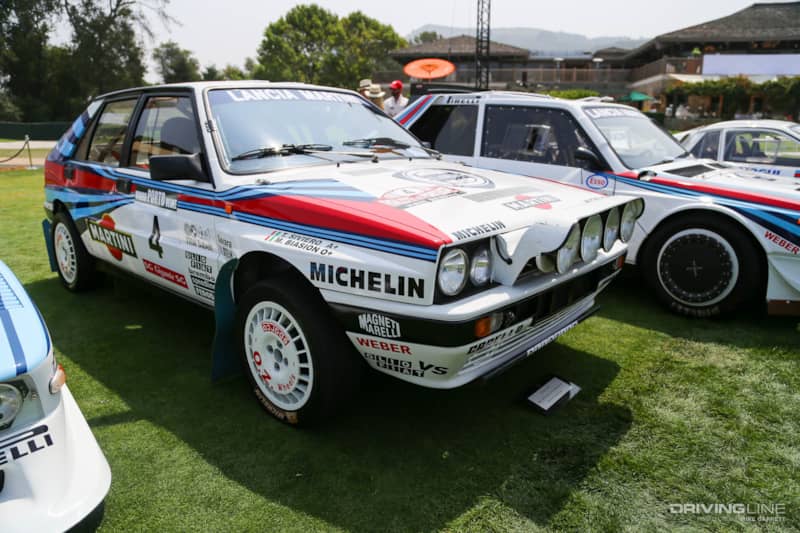 Even crazier is the 1985 Delta S4 that was built for the infamous Group B rally class. This one shares nothing with the other Deltas and is essentially a Delta body sitting over a tube chassis with mid-mounted supercharged and turbocharged engine making around 500hp.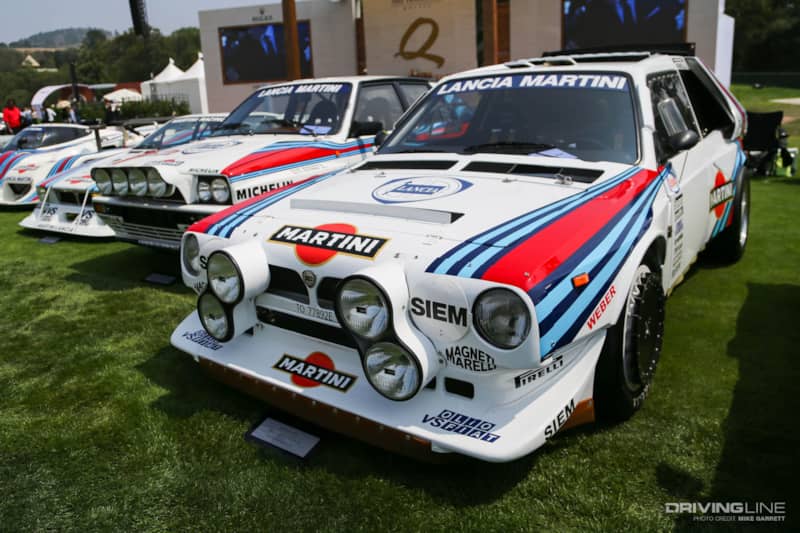 Not only was this a recipe for insane speed, it was also a recipe for extreme danger. After a series of fatal crashes and other near-fatal accidents, both the S4 and the Group B class itself were abolished.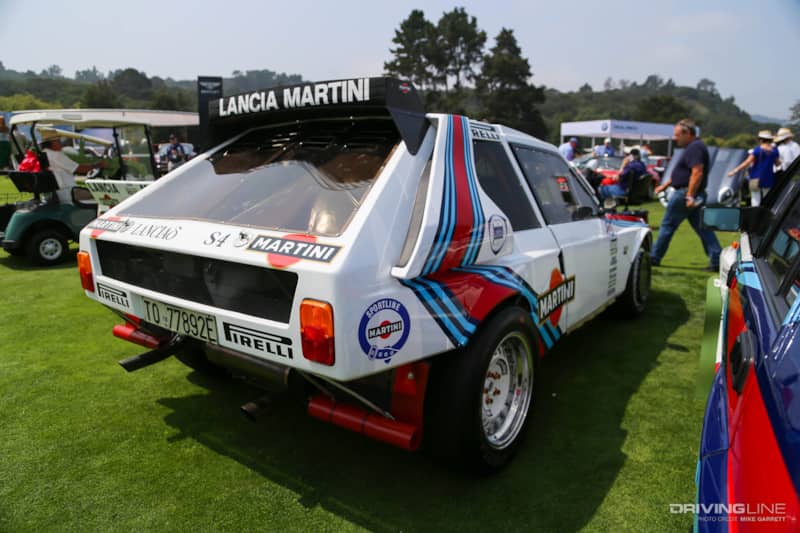 More Than Rally Racing
While rally racing was the most famous of Lancia's Motorsport efforts, the brand also campaigned a number of machines in sports car racing, including this '81 Beta Monte Carlo Turbo Group 5 racer.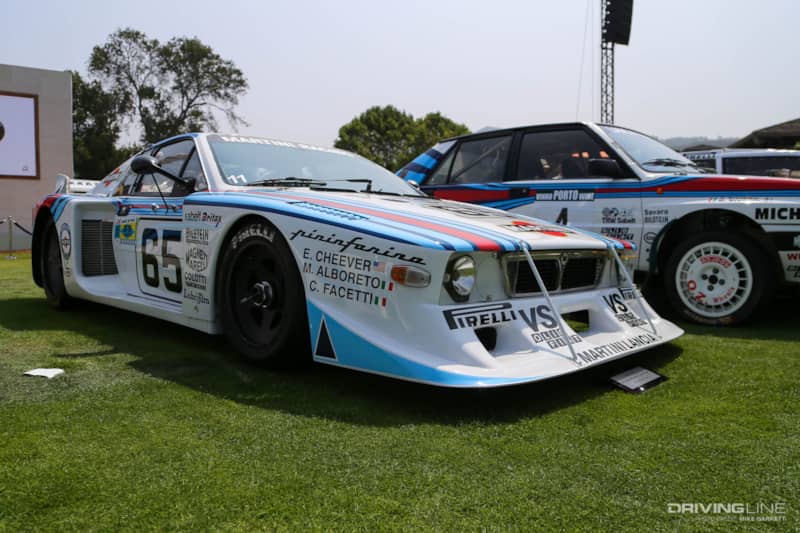 Even though it's not as famous as some of the Group 5 cars it competed against, there's no denying that the sleek and wide Beta Monte Carlo Turbo is an absolutely wicked-looking machine.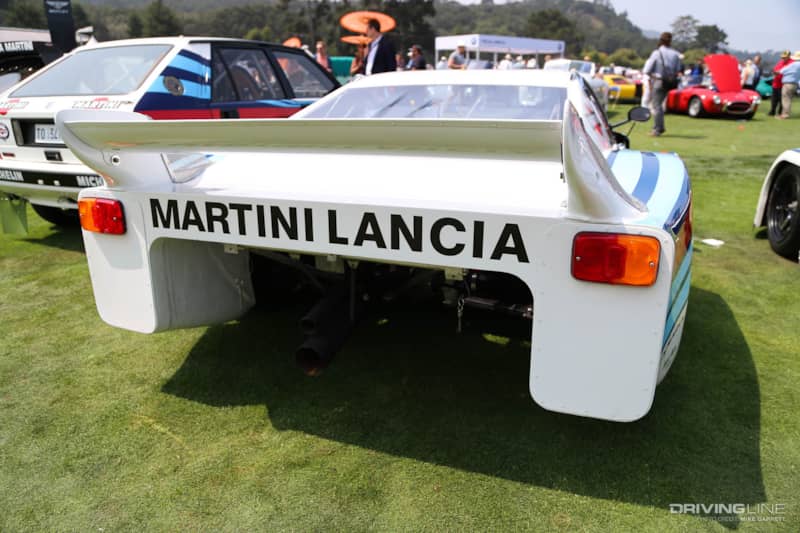 While its bodywork is based on a humble street car, the race version was an entirely different beast, and it sports all of the radical bodywork and engineering tricks that made this wild era of sports car racing so exciting.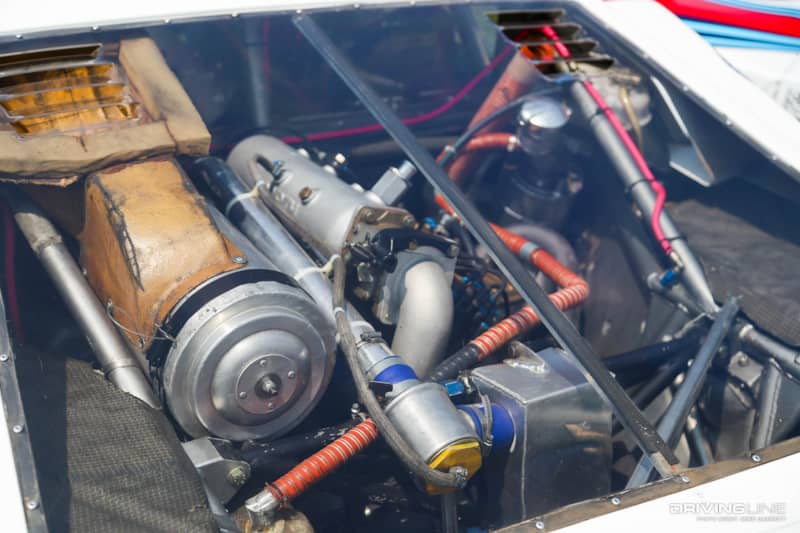 At the same time, Lancia also competed in the prototype classes with cars like the open cockpit, fender-skirted LC1 from 1982, which also looks fantastic in the white red and blue Martini livery.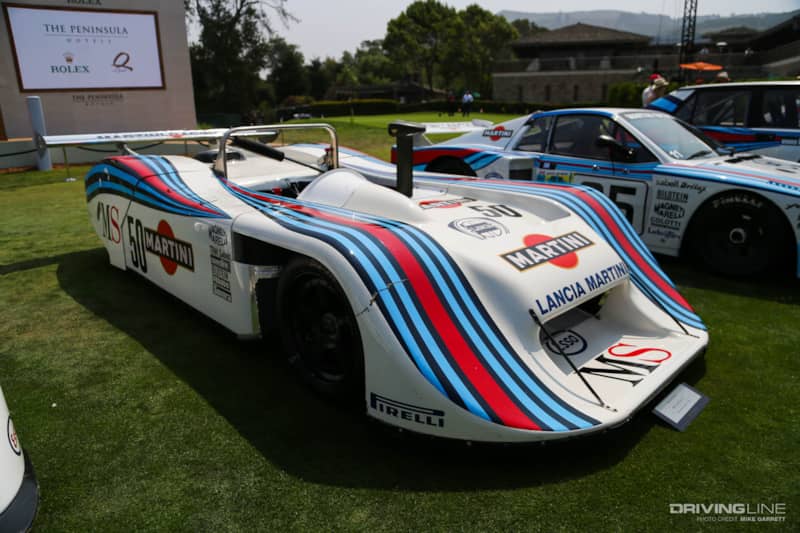 Then there was that car's replacement, the 1983 Lancia LC2 that was designed to go against juggernauts like the Porsche 962 in the ultra competitive Group C category.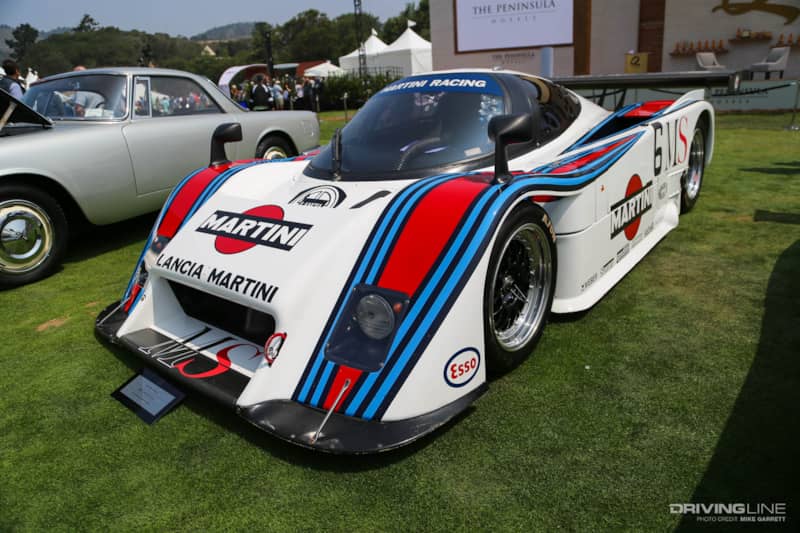 Despite being a brand with such a rich and exciting history, Lancias of any type have always been rare birds here in the United States, and that's why it was so special to see this lineup at The Quail this year.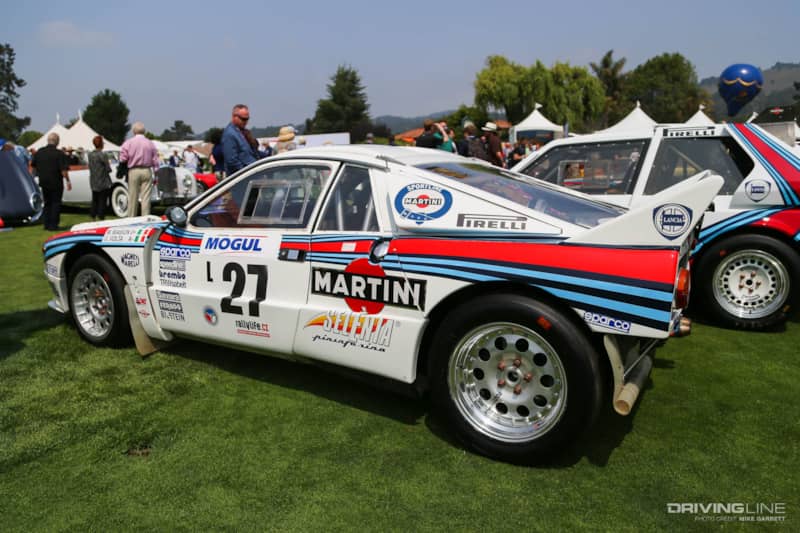 While the brand is best know for the sort of historic racing vehicles we see here, it still exists today under the direction of Fiat Chrysler, where one of its best known models is the Thema, a rebadged version of the Chrysler 300 sedan.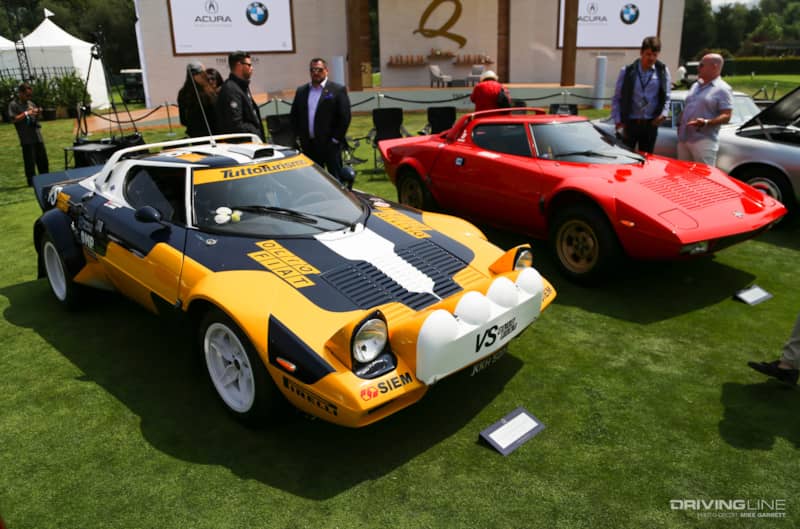 At this point it's unknown whether the brand will ever return to its former glory, but here's hoping we haven't seen the end of the Lancia story.
A bunch of records were set at the auction houses this year, including a $48 million Ferrari.