Meet the 19 Year Old Who Just Became the 1st Woman to Finish King of The Hammers in the Top 5
If you haven't heard the name Bailey Campbell yet, you'd better go ahead and Rolodex it in your brain. At 19 years of age, Bailey just became the first female driver to ever finish King of The Hammers in the top 5, widely known as the toughest one-day off-road race on Earth.
People involved in the Ultra4 and off-road racing world may know Bailey as the daughter of Shannon Campbell and third part of the Campbell Racing team, following older-brother Wayland Campbell. But far from just inheriting the role as off-road racer, Bailey has sought after and worked hard for it.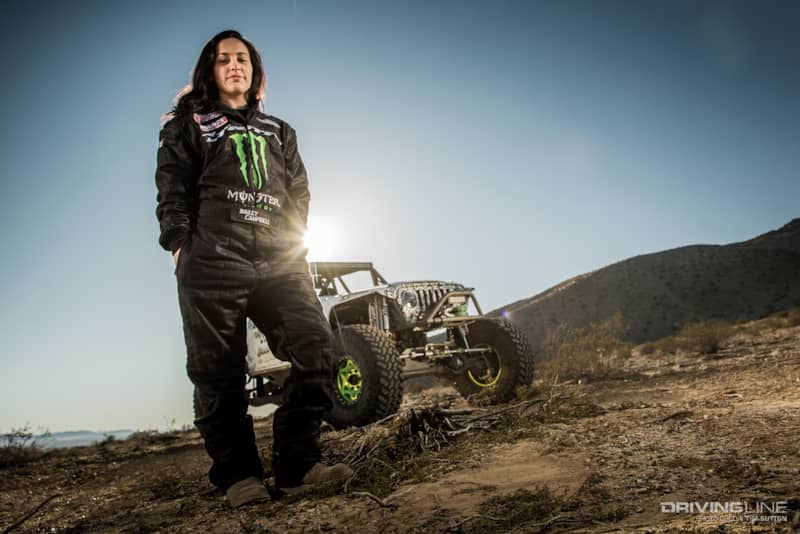 Wheeling recreationally and racing are two completely different worlds – something Bailey found out during her very first off-road race. Driving brother Wayland's car at a 2013 Dirt Riot race in Moab, she crashed. Rather than let the failure deter her, Bailey kept on at it.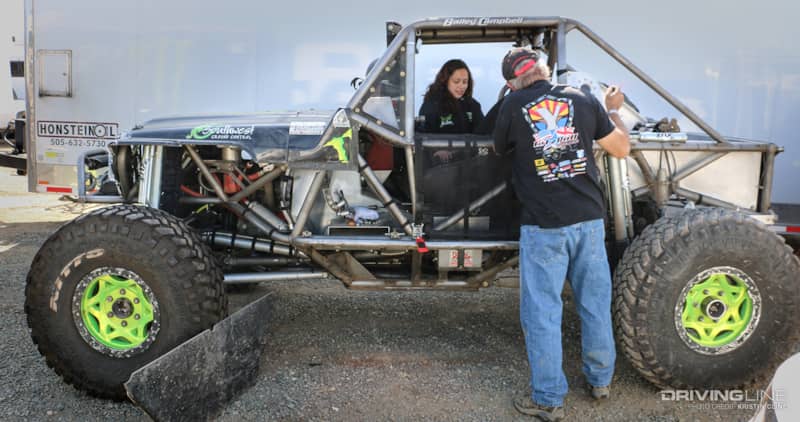 Soon enough the car Shannon had been building for fishing trips was being altered to fit Bailey's small stature so that she could begin competing in Ultra4 like her dad and brother. There'd be no free ticket for racing though, Bailey had to get in, work at the shop and pay her dues. She'd be taught the vehicle tear-down and prep required before and after each race until she was proficient enough to do it on her own. She now works six days a week at Campbell Enterprises – learning and working on not just her own race car but the other off-road machines fabricated there as well.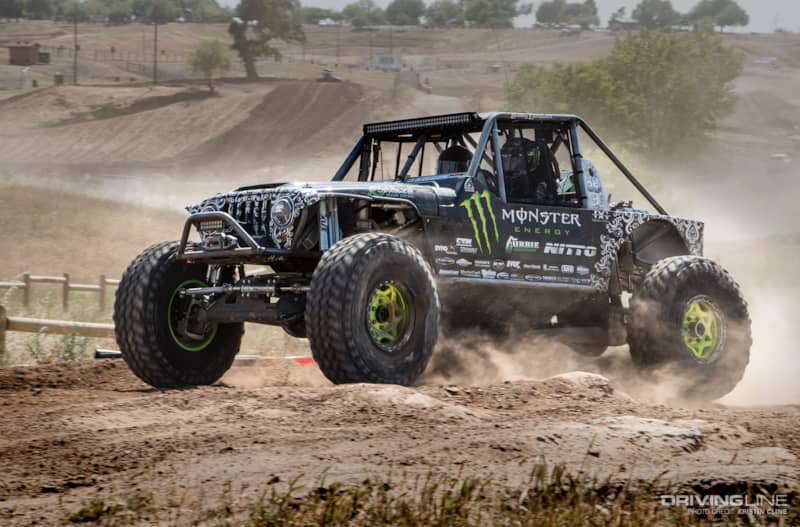 In 2014 Bailey would try out racing just a couple Ultra4 races – the first one being Badlands, a challenging course filled with wooded areas and known for always being muddy and wet. She certainly didn't have the most competitive of the unlimited 4400 cars in the bunch, but she was playing with the big boys and navigating her way through the rules of racing, gaining valuable seat time before her first attempt at King of The Hammers (KOH).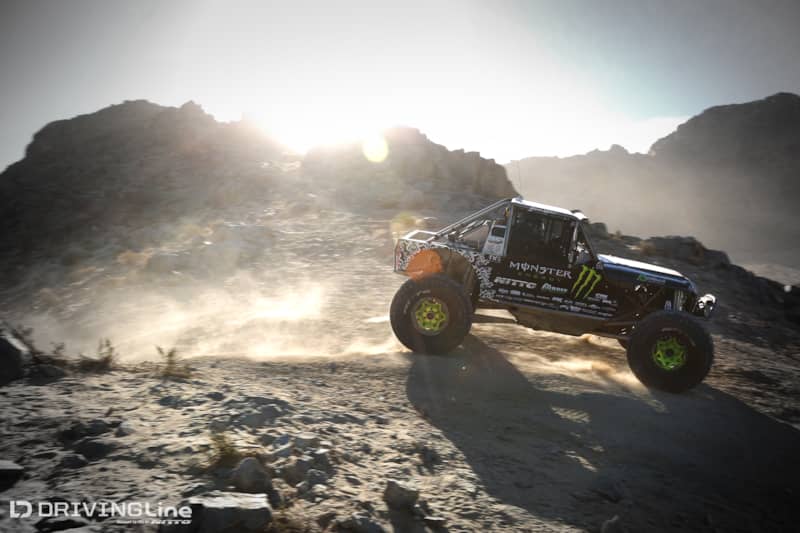 Far longer than any other Ultra4 race, KOH tests both the car and drivers endurance and historically has only about a 13% finish rate. In 2015 the race course covered 215 miles of the harshest terrain in Johnson Valley, California. With just two shorter races under her belt and still attending high school, Bailey endeavored to be the first female (and amongst the youngest) KOH finishers.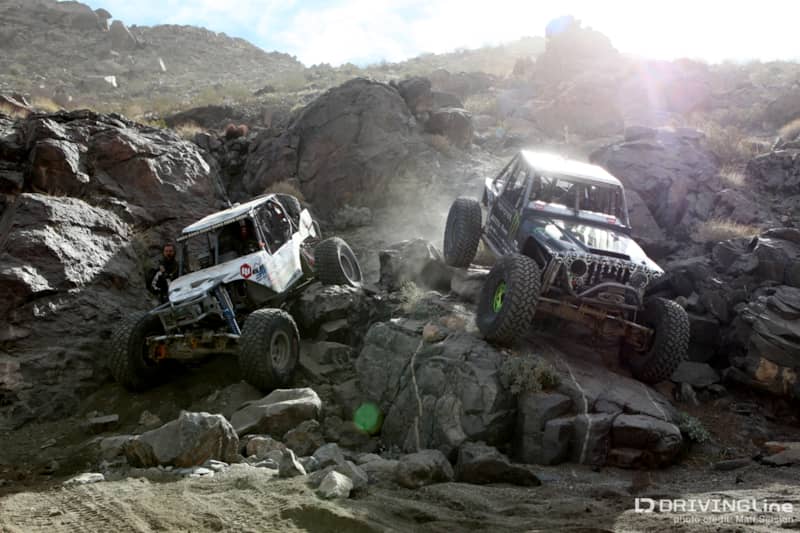 Over 10 hours after starting, Bailey came through the main pits to begin her third and final lap. Although she only had 4 hours to officially complete the race, she decided to continue on into the dark night to tackle some of the toughest rock trails. Six hours later an exhausted Bailey drove through the finish line after 16 hours of racing. While her finish was unofficial, she refused to let that make her give up and stop.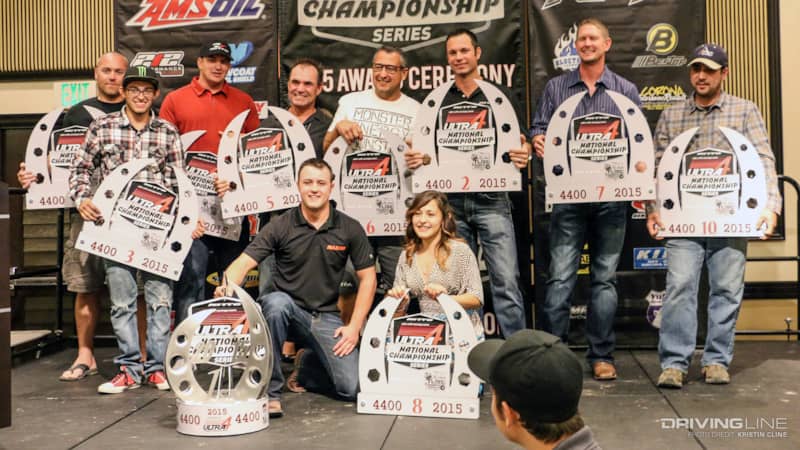 That drive carried her through the 2015 racing season competing in the Ultra4 National Championship. Each race brought more seat time and a very clear progression of driving ability to those who were watching. Grabbing 8th place at Glen Helen early in the season made some fellow racers, ones racing far longer than she and with more horsepower, take note. A couple races later Bailey took one for the team and towed her dad across the finish line at Fallon in order that they'd both get finishing points (in Ultra4 racers can't receive any outside help, except that from fellow racers). The next race she beat dad again, finishing her best yet – in 6th to his 8th place. Her racing throughout 2015 earned her a National 8th place overall. A noteworthy achievement for your first real year racing, no matter what your age or gender.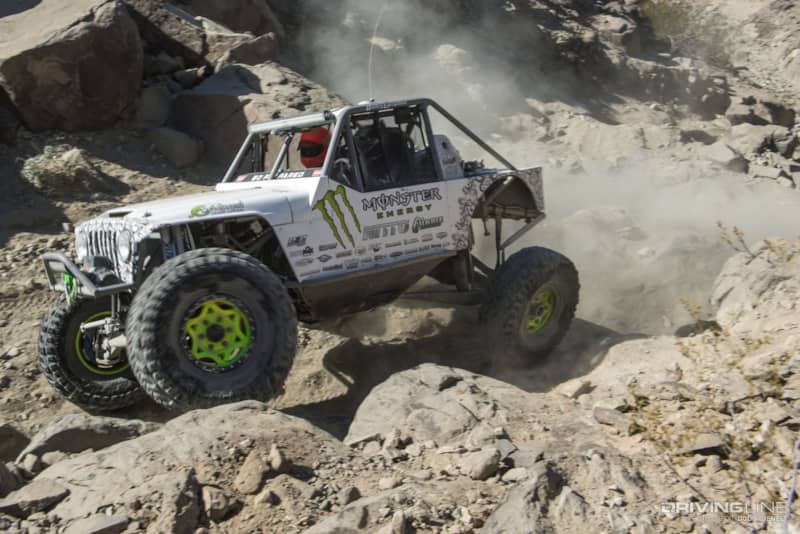 Now in her second semester of college, attending at night so she can keep up with work in the shop, Bailey returned to the 2016 King of The Hammers with her sights set on a finish. With a full year of racing under her belt and the knowledge gained from completing the course once before, Bailey Campbell knew what she needed to do.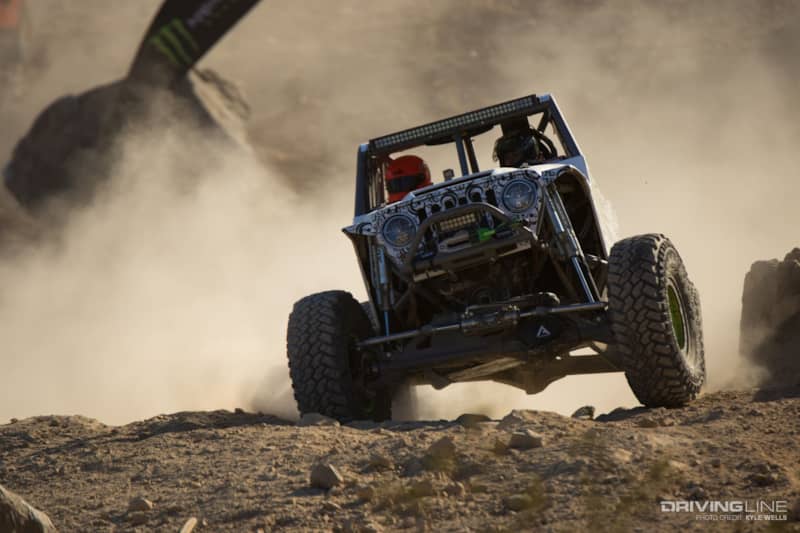 More than any other race, KOH brings out all the competitors. Where some of the smaller events may just have 50 drivers, KOH has over 100. And while the course covers a ton of miles, getting stuck behind other racers can mean low-visibility and getting hung up in rock trail back-ups. Bailey knew she needed to be aggressive to qualify well and get out ahead of the pack early. Starting in 33rd position put her in good standing to start inching towards the front early.
Throughout the race, Bailey maintained momentum and continued moving forward in position. Within a few hours she stood 14th out of a field of 110 and was the only female driver in the bunch. Passing dad Shannon at the start of Lap 3, where he was stopped fixing a broken rear axle, Bailey kept decreasing the distance between she and the lead. Eventually she caught up to her brother Wayland, who was stopped on Sledgehammer trail with a broken driveshaft.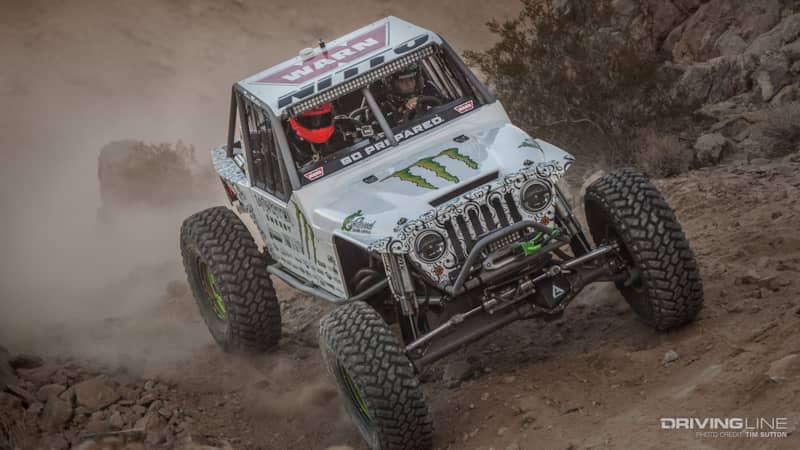 "I've always had a consistent pace with all my races, so I think that helped a lot. I was consistent in the rocks. I had an average speed of at least 65 [mph] all day long. I think the consistency really helped me...," recounts Bailey.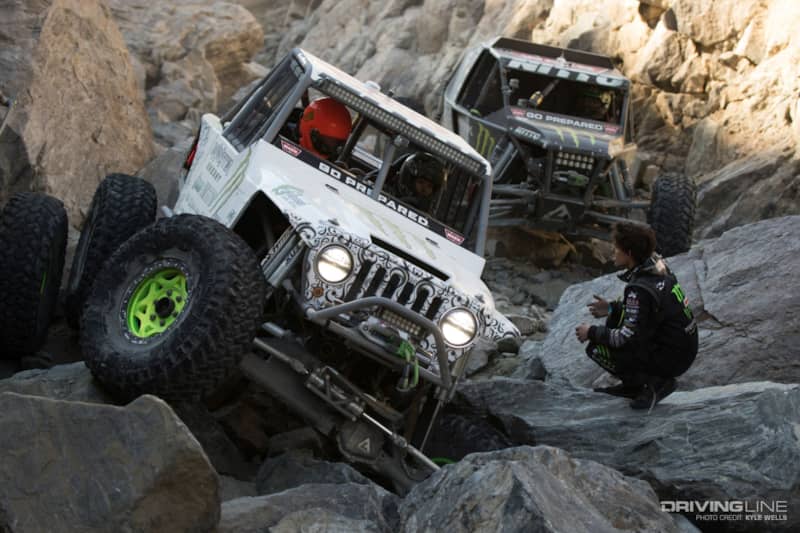 She, Dad, and Brother all ended up in the same spot at Sledgehammer – broken down, Wayland helped winch Bailey through first, then Dad, then the other racers needing to pass by as well. With Shannon behind her now, and race leaders Erik Miller and Jason Scherer on a sprint to the finish, it looked for a moment like Bailey could take a podium!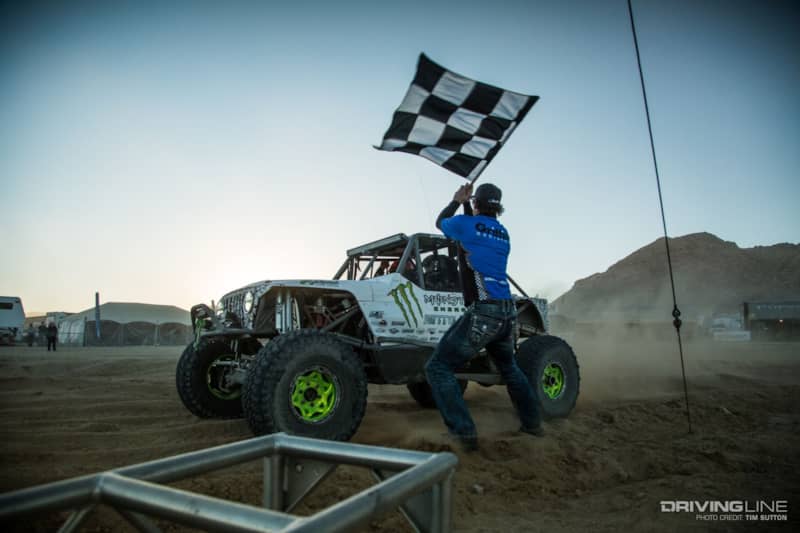 Unable to hold off Dad and Raul Gomez with their far more powerful cars (Shannon's Dragon Slayer clocks in at 800hp in comparison to Baileys 500-and-some-change), Bailey's final race leg served up a battle between she and Jason Shipman for 5th place. Pushing her straight-axle car as hard as she could, Bailey tore through the finish line at 16:53:18. Physically about 30 seconds behind Shipman, Bailey had him on elapsed time by a good 4 minutes. Coming in with her personal best finish yet, not only was she just the third woman ever to finish the 4400 class of King of The Hammers, but she was the first in the Top 5 as she earned a 5th place finish!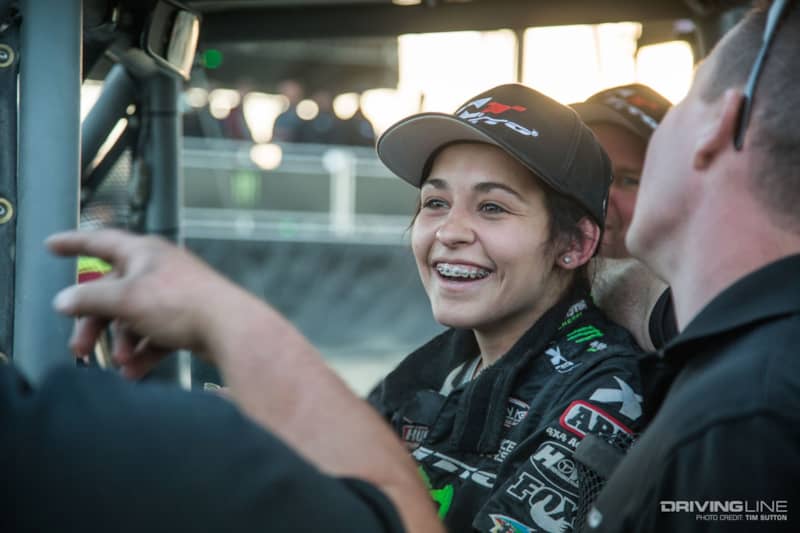 With family and friends exchanging emotional congratulations at the finish, Bailey is visibly exhausted and exhilarated at the same time, saying, "My back's a little sore, but I couldn't be happier with 5th place. It's crazy… I'm pretty proud, I kicked ass."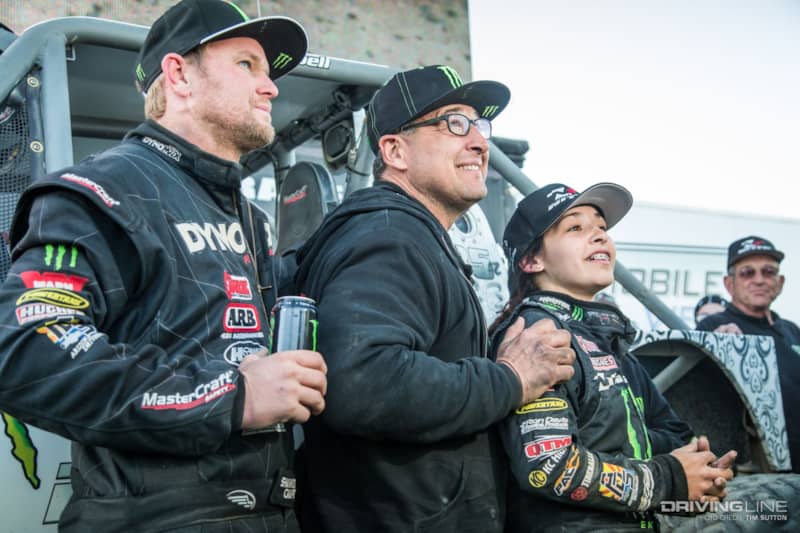 Asking whether this finish changes her goals for the coming year, Bailey doesn't hesitate a second in answering, "Oh yeah, it changes my goals a lot. I'll definitely keep my car together for every single race, but it makes me want to prep my car harder. Even though I didn't have any mechanical issues this time, I want to be one step ahead of myself every race now."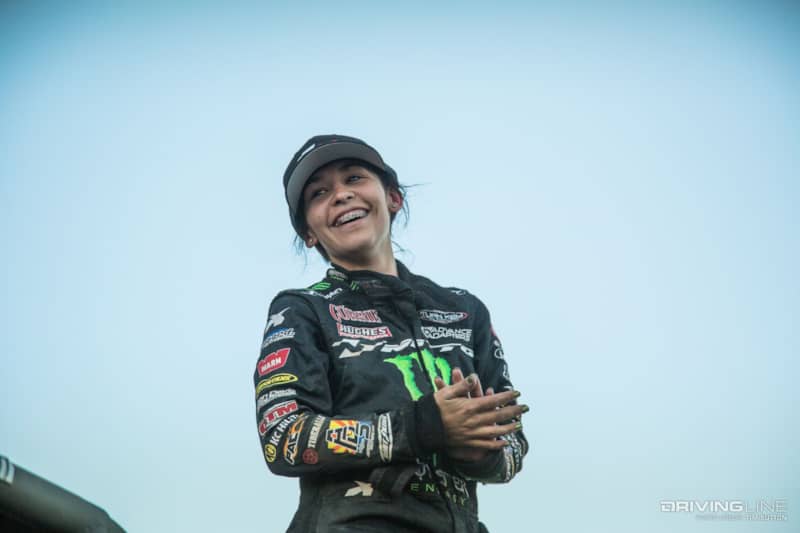 You're certain to see much more of a Bailey Campbell – at just 19 years old with a full year and now a 5th place King of The Hammers finish under her belt, who knows what this gal will do next!