The Ultimate Sportsman: Wayland Campbell's KOH Recap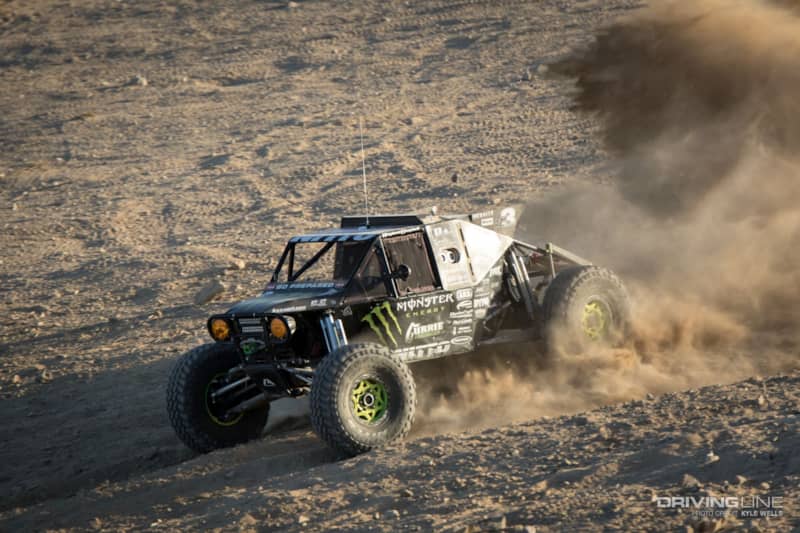 Hot on the tail of 2016 King of the Hammers winner Erik Miller heading into SledgeHammer on the third and final lap was Wayland Campbell. Qualifying with the 8th fastest time, Wayland took off the line for Friday's premier 4400 class race in the 4th wave roughly seven hours earlier. He had battled minor mechanical issues, that could have ended his race day, and being his first KOH in a single seater Wayland stated that "I had to keep checking myself. You know, because there's no one there to do it for me anymore." By lap 3, he had managed to move up to a physical 2nd place position, just behind the leader Erik Miller.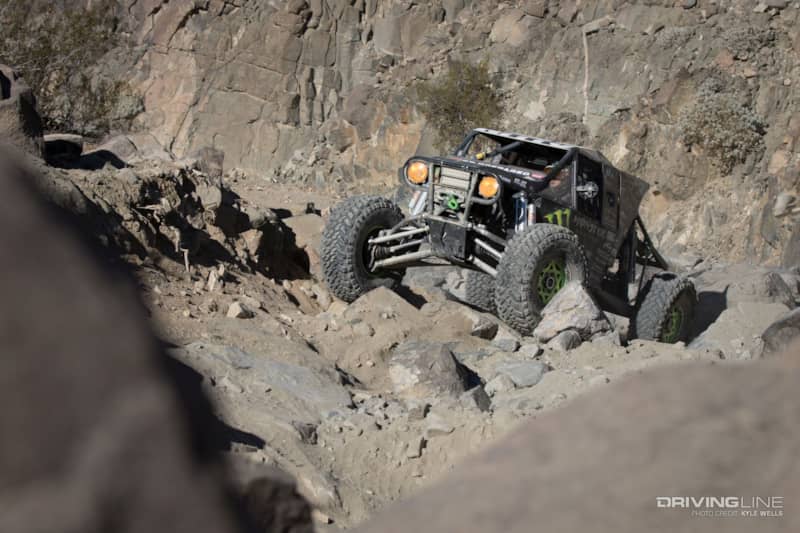 Battling it out with Jason Scherer on lap 3 through Chocolate Thunder, and down Jack Hammer would have its toll on the #3AZ car of Waylands. After the climb past the plaque on Sledgehammer, the rear driveshaft had had enough and finally let go, shearing in half.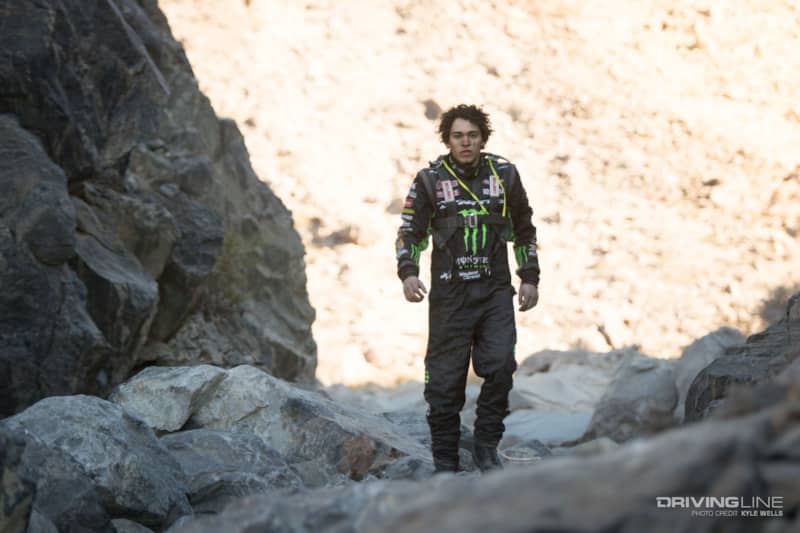 It was the final hour, the lead racer was on the home stretch, and your nipping at their heals when a mechanical failure ends your day. Months of prep, training, pre-running, building, blood, sweat, and now the tears. Some racers may have thrown in the towel, but not Wayland Campbell. Instead he gathered his composure, exited his rig, and got to work helping fellow racers still in the running, while brainstorming ways to mend his racer.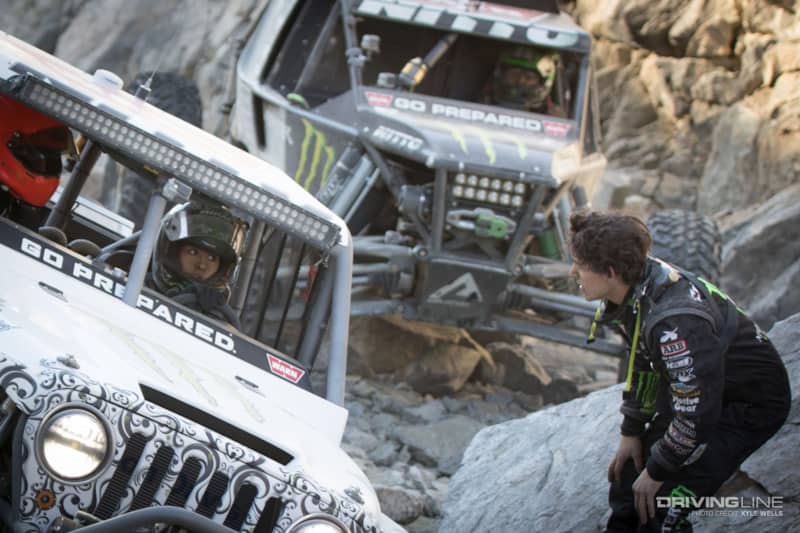 Wayland would have his hands full as a fleet of Campbell cars lead by his sister Bailey Campbell and followed by his father Shannon, entered into the canyon. Behind them was a line of eager competitors. Wearing a smile and refusing to be defeated, Wayland cleared paths, stacked rocks, and pulled cable for his fellow competitors. He did this one after another, waving them off as they cleared the canyon. If was an example of sportsmanship and selflessness rarely seen on any race track.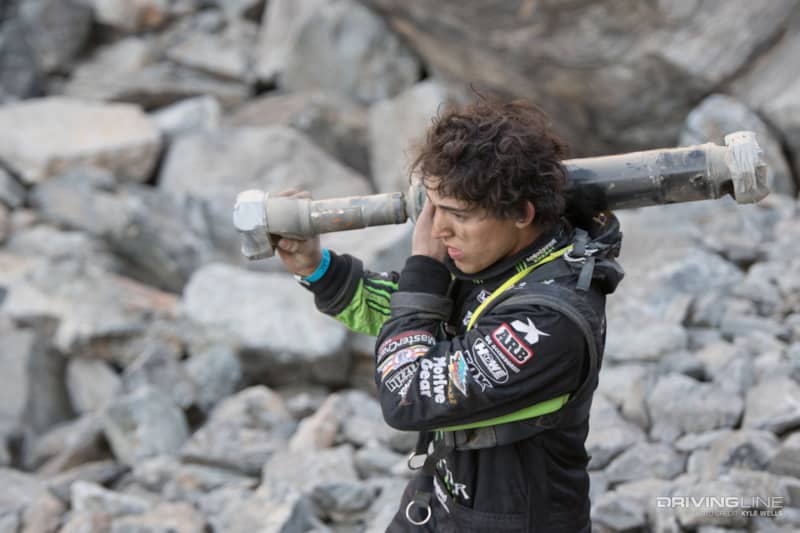 Finally, as luck would have it, competitor Brian Caprara happened to have a spare driveshaft that would fit Wayland's car. As Caprara made the pass next to Wayland's car, he quickly dropped it off. Despite the sinking reality that he was falling further behind in the race, Wayland worked feverishly helping team after team up and out of the boulder filled canyon.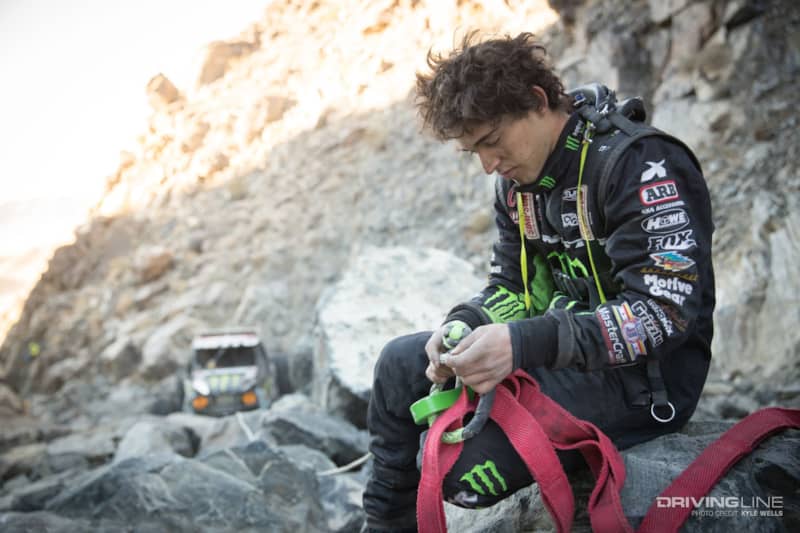 At times in between cars, he would work to winch his own car forward inches at a time until he was in a position to repair it. Shortly before dark, Wayland was able to make the repair and was back on course "trying to get the best position I could." Struggling to keep himself calm and on all fours, he made his way down Spooners Canyon "Dropped off some drops I shouldn't have and almost found myself on my lid."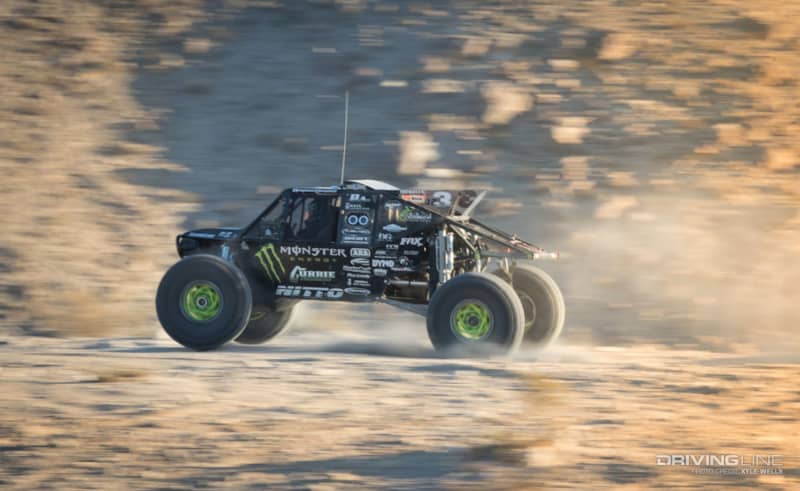 Ultimately, he managed to nab a 15th place finish, still besting 16 of his other competitors. Wayland Campbell may not have won the 2016 Nitto King of the Hammers, but he showed amazing sportsmanship, endurance, and character.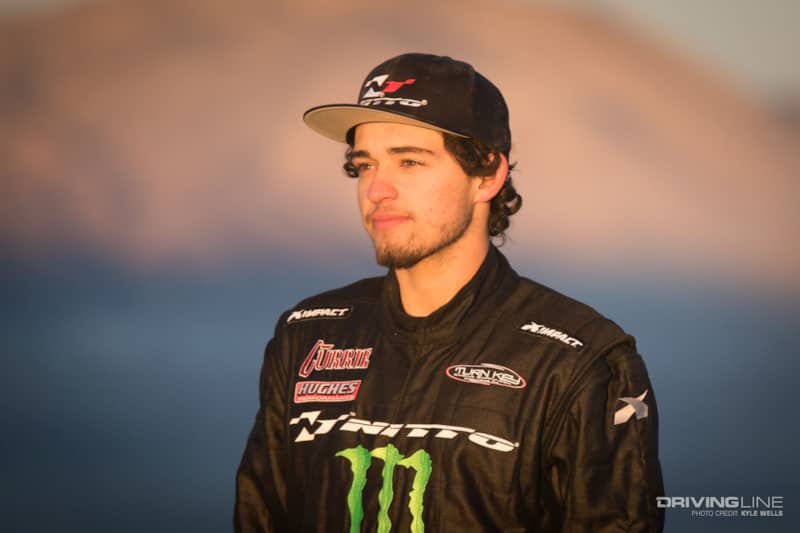 So, what's next for the young racer? "My goal for the season still. I want to win this national championship... and kick everybody's ass!" - Wayland Campbell
Check out all of the 2016 King of the Hammers action by clicking here!