25th Annual Mooneyes Hot Rod Custom Show
This year marked the 25th anniversary of the Mooneyes Hot Rod Custom Show at the Pacifico Yokohama Convention Center. This year's theme was "Respect our Kulture – Mamaroh," which means to honor and protect or abide by the rules.
The show was broken into two groups, "Hot Rod & Custom" and "Triumph Chopper." We'll focus on the former. Mooneyes is synonymous with hot rodding, and this show brought builders, spectators and vendors together from around the world. The hot-rodding culture is strong in Japan, and like other things, they go all out! There were plenty of leather, mustaches and driving caps to match their hot rod styles.
The halls of the Pacifico Yokohama were occupied by a range of hot rods, from Model T Roadsters to a Honda NSX; the diversity was as impressive as the execution. There were classic American make hot rods and lowriders along with Japanese make customs. Every event we attend there are always cars that surprise us, and the Mooneyes Hot Rod Custom Show was no exception. Check out a few of the customs that caught our eyes, and make sure to view the gallery at the bottom to see even more.
Moonliner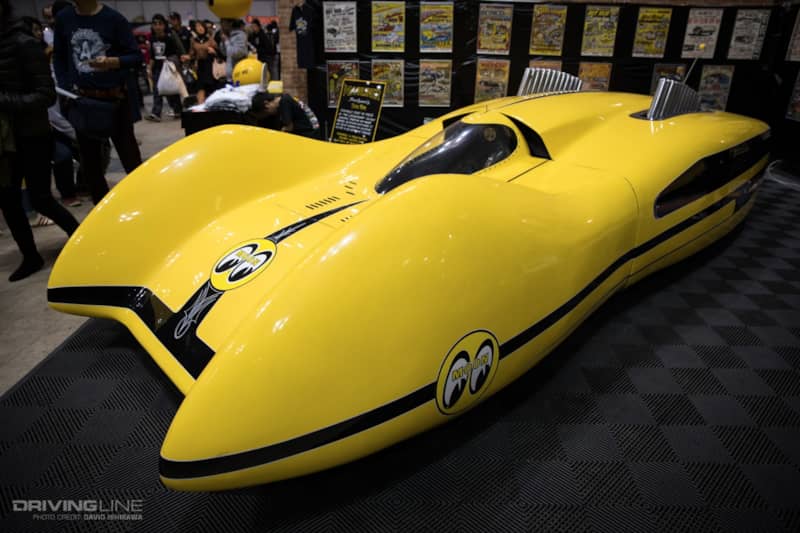 Mooneyes brought over several cars including their legendary Streamliner nicknamed "Moonliner." Originally built in 1959 around a V12 Allison aircraft engine, we can imagine this tackling the Bonneville Salt Flats.
Pontiac Chieftain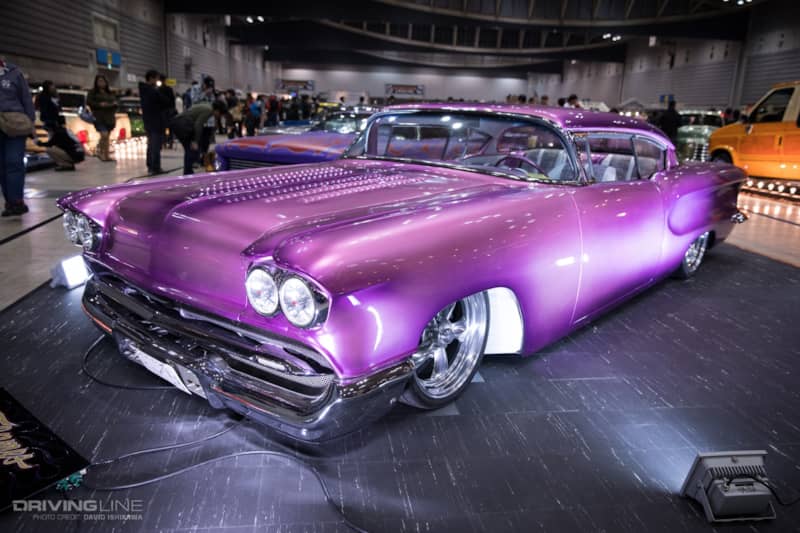 The Pontiac Chieftain was produced from 1949 to 1958, with the third and largest styling change coming during its final year of production. This '58 Chieftain exaggerated its overall length with a chopped roof and low ride height. In addition, its finish and chrome work made it stand-out.
Model T Coupe Turned Roadster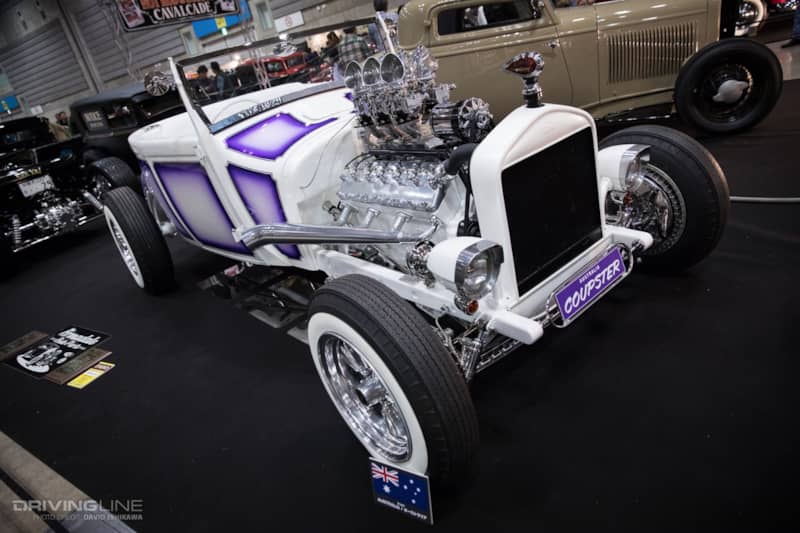 Ben Forster brought his Model T Coupe all the way from Perth, Australia. His Model T roadster started life as coupe and features a Lincoln Zephyr V12 mated to a Toyota four-speed automatic. He brought it over to show off with some of the best builders in the world.
Custom Truck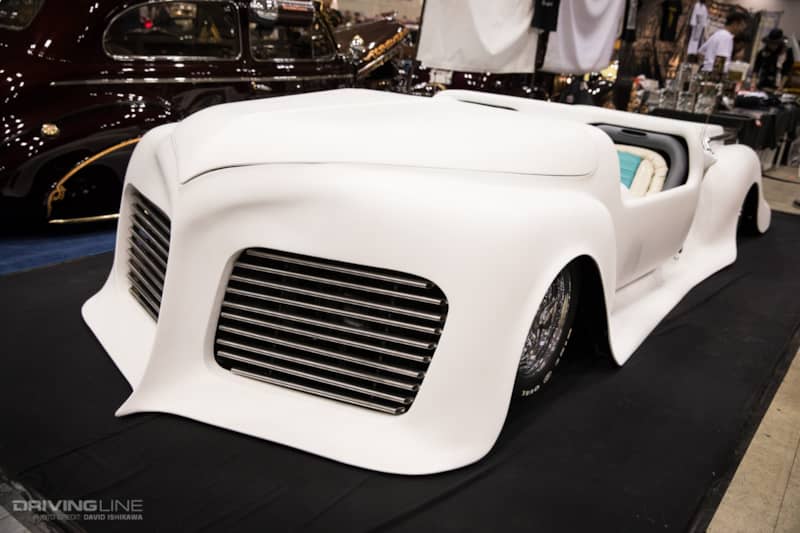 Can you guess what this started out as? Thankfully, we were there to read the owner sheet; otherwise, the only thing we really had as a clue was what appeared to be a truck bed. If you guessed that underneath that matte finish and funky interior was a '54 Chevy Pickup, give yourself a well-deserved pat on the back.
A Deluxe Chopper Carrier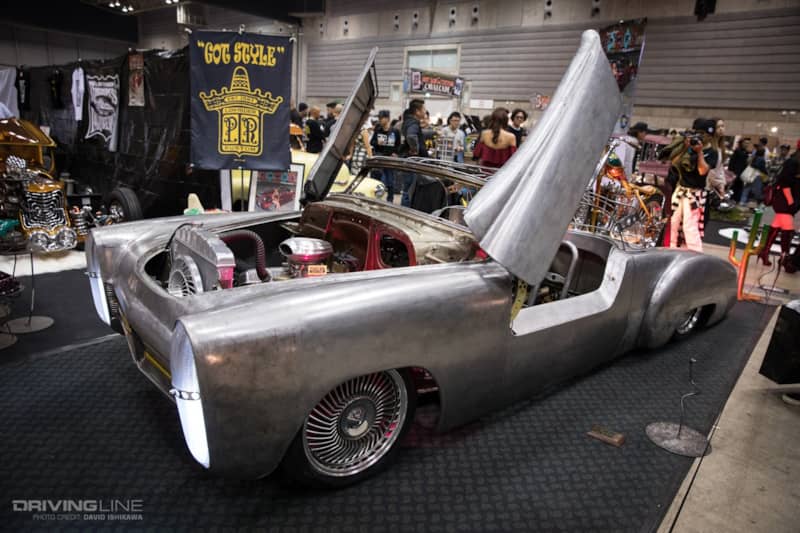 Another build that had us scratching our heads a bit, this '50 two-door hardtop known as a "Styleline Deluxe Bel Air" didn't leave any part of the original body untouched. Integrating a rear bike rack and air suspension makes this a great hauler for your chopper. Assuming this is still a work in progress, we hope to see a more completed version at next year's show.
Toyopet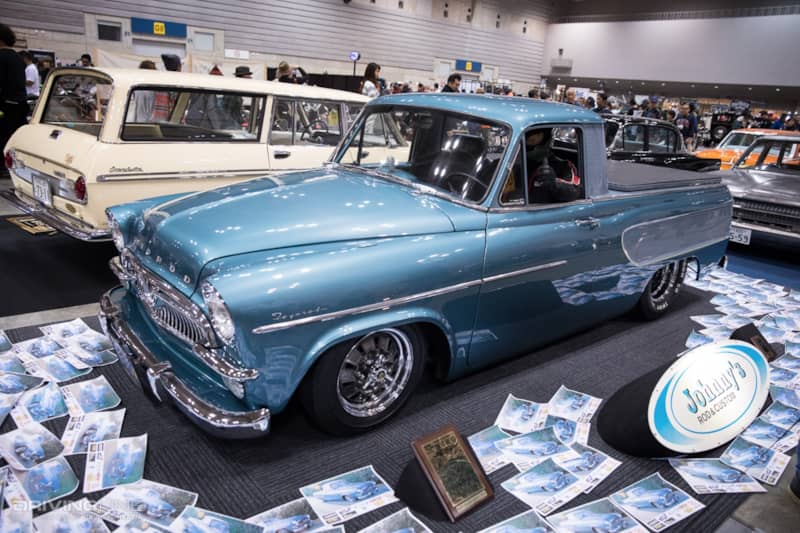 This '61 Toyopet Crown is a great example of how the Japan scene takes a foreign style and applies it to their own with a bit of a twist. Also known as the Toyorod, it featured a Chevy LT-1 engine to go with a lot of classic American hot rod styling cues.
1980 Mitsubishi Debonair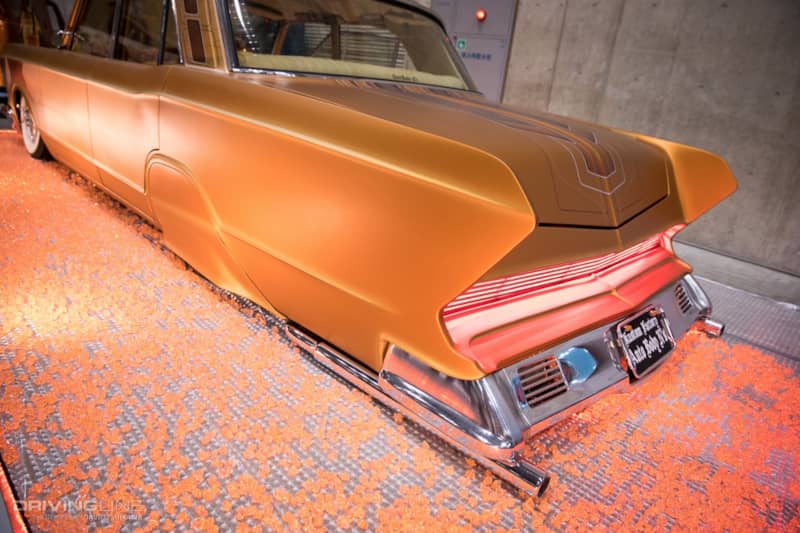 While we were admiring this '80 Mitsubishi Debonair, we had a chance to meet up with some lowrider builders from California. When asked about their opinion of the Japanese lowrider scene, their response was a simple, "innovative." Taking this Debonair as example, they were equally in awe as we were.
Orbitron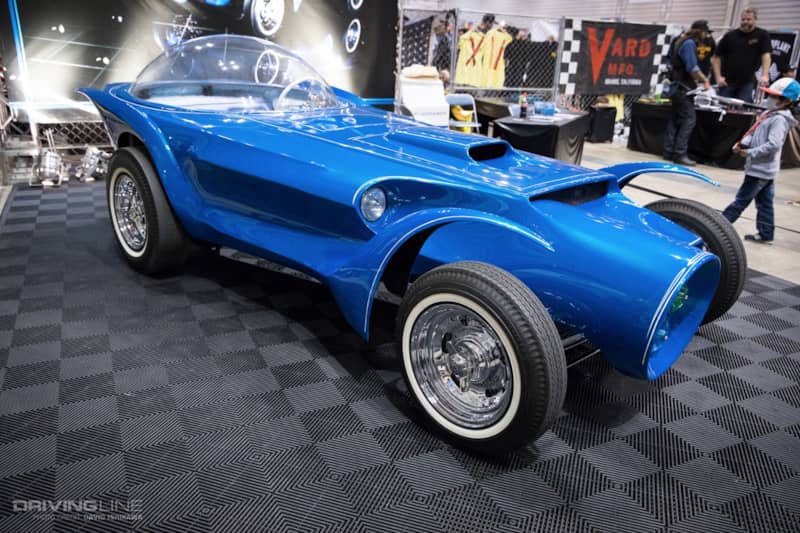 The very special and very awesome Orbitron made its way to Yokohama as well. It was great seeing this legend in person. It took many individuals to get this car back to near original as possible. This is what we dreamed the future of automobiles would be like.
There were so many cars that it was hard for us to highlight just a few. If you are planning a trip to Japan, make sure to check out one of the many Mooneyes events, especially the Hot Rod Custom Show if you love hot rods or choppers.
View the gallery for more from the 25th Mooneyes Hot Rod Custom Show.