How Mooneyes Preserves Hot Rod Culture With a Christmas Party
A pair of cartoon eyes on a bright yellow background is one of the most iconic logos in the hot rodder universe, but the story of Mooneyes isn't just about fast cars. It's about bridging cultures and continents...
...and throwing one hell of a Christmas party.
The Backstory
Although performance modifications are as old as the car itself, hot rodding began in earnest after World War II when our young soldiers came home. Many of them had spent the war years wrenching on tanks and bombers, and itched to put those skills to good use on whatever was cheap and plentiful at the time.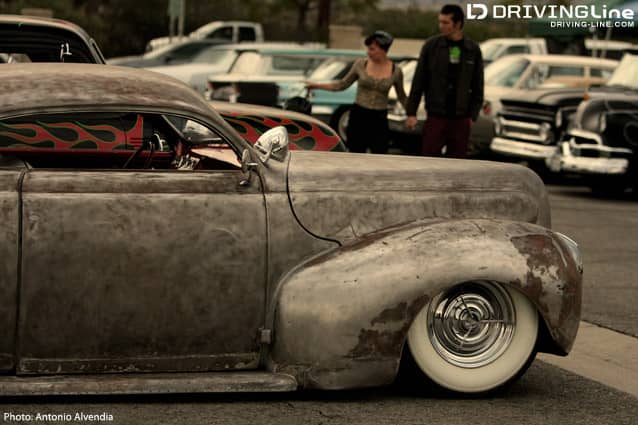 Between the time Japan bombed Pearl Harbor in 1941 and V-J Day in '45, America had diverted much of its manufacturing resources towards the war effort. GM, Ford and Chrysler turned their plants into armament, aircraft and radar factories, putting most automotive design and technology on standstill for much of the decade.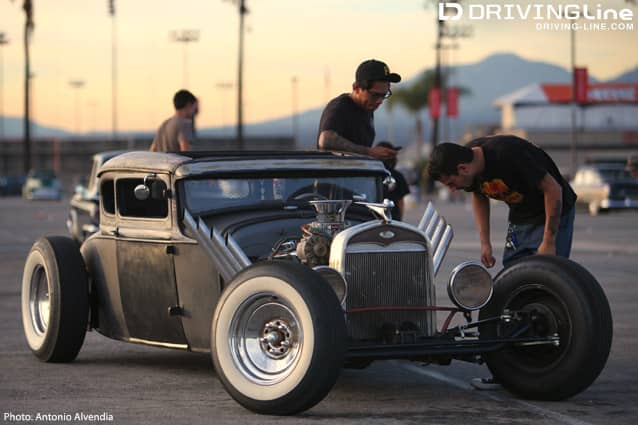 Hot rodders breathed new life into America's car culture, and in 1945 "cheap and plentiful" meant Detroit iron from the 1930s. Anything that could be done to make the cars go faster was fair game. Bigger engines and thirstier carburetors were no brainers but what really became the hot rodder's modus operandi was ridding the vehicle of any excess weight. The stripped down results were often unrecognizable as whatever model they started out as, which had the added benefit of making them look incredibly cool.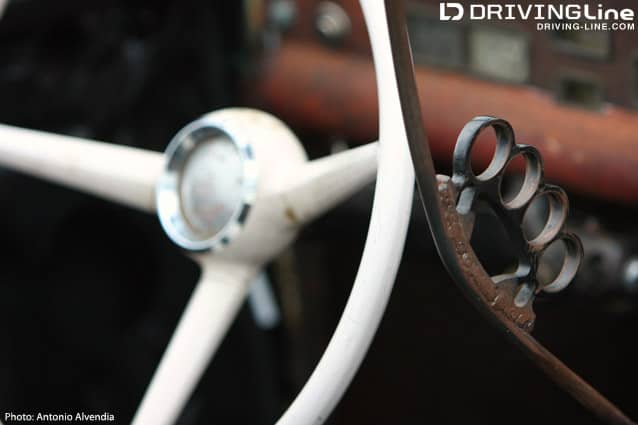 It was in this climate that a young Dean Moon started his hot rodding business in Santa Fe Springs, California. The industrial outskirts of Los Angeles were a hotbed of rodding activity and Dean's father's Moon Cafe was smack dab in one of the main hubs. Moon Equipment began when Dean hung a shingle outside the restaurant and began making parts that hot rodders craved.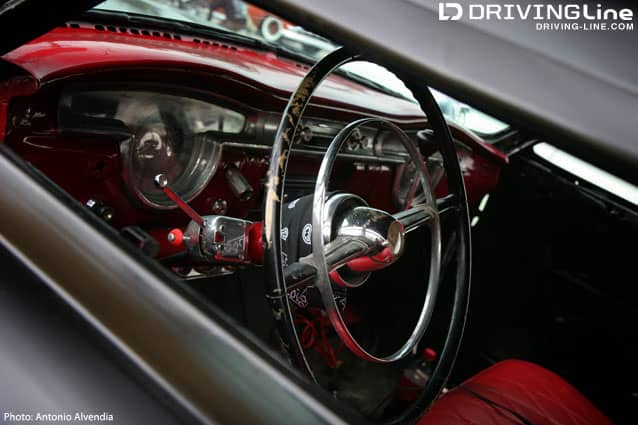 Moon knew cars, but he had an artistic side too. He had a habit of putting little flourishes in the Os when he signed his last name – MQQN – and legend has it that the work of a Disney cartoonist led to the iconic eyes logo. Moon eventually moved into his own shop on Norwalk Boulevard, where it still stands to this day. Even those only tangentially interested in hot rods have probably seen his creations: the Moon Tank oil drum, spun aluminum Moon Disc wheel covers and gas pedal in the shape of a foot.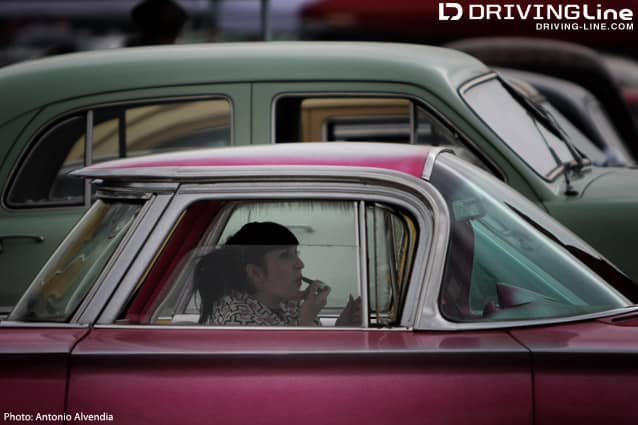 Moon was an avid photographer as well, documenting the burgeoning hot rod lifestyle and spreading it across the country through contributions to rodding magazines. As its popularity grew, so did the pageantry. Hot rodding became just as much about what looked cool as outright speed.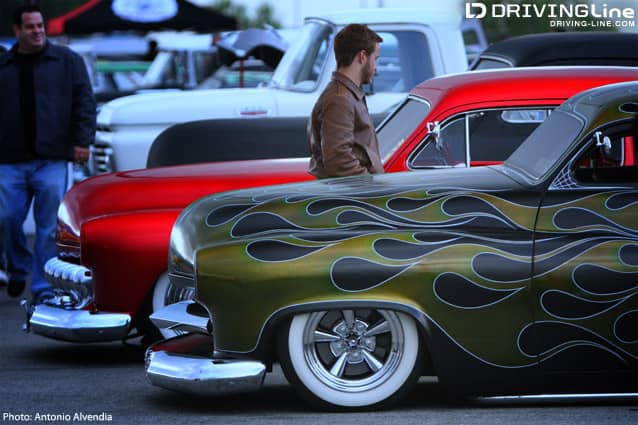 In the post-war economic boom America became infatuated with "kustom" cars of all kinds – bombs, lead sleds, lowriders, salt flat racers gassers, funny cars, dragsters, what have you. Moon's shop was even the birthing grounds of Carroll Shelby's first-ever Cobra 427. Moon himself was a founding member of SEMA, and the storefront on Norwalk became a nexus of automotive history.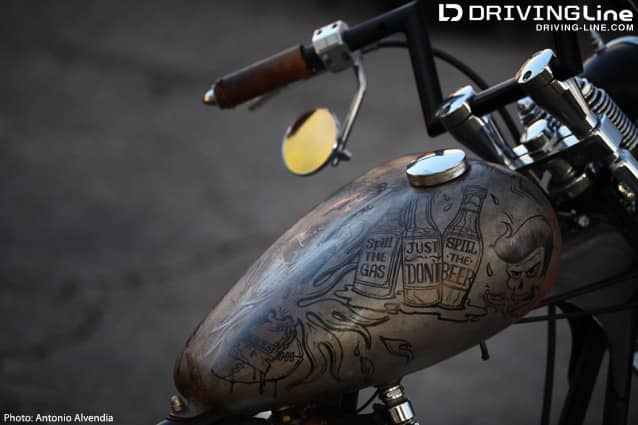 Because the hot rod scene was so closely tied to World War II, the climate could at times be unwelcoming to the Japanese, but that didn't stop Dean Moon from befriending a young Yokohama drag racer named Shige Suganuma. Suganuma had come to southern California for school, but ended up immersing himself in America's rich car culture with one of its all time legends as his guide.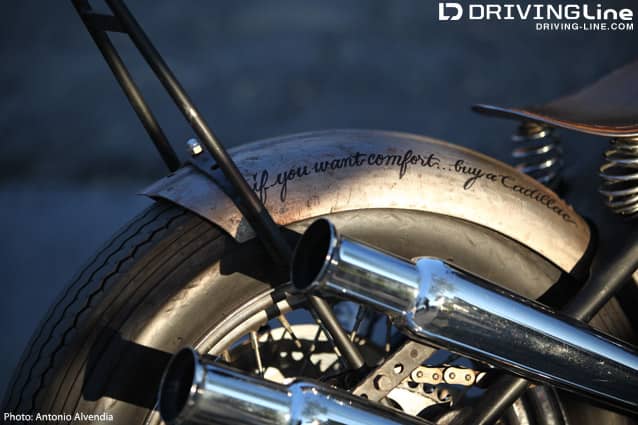 By this time, Moon had been around so long that Dean and Shige would go to SoCal's hotspots like the Pomona Swap Meet to buy back used Moon parts. In 1986, they opened a branch of Moon Equipment in Japan, bringing America's car culture overseas to a new and unexpected audience. About a year later, Dean Moon passed away and left the company to his friend.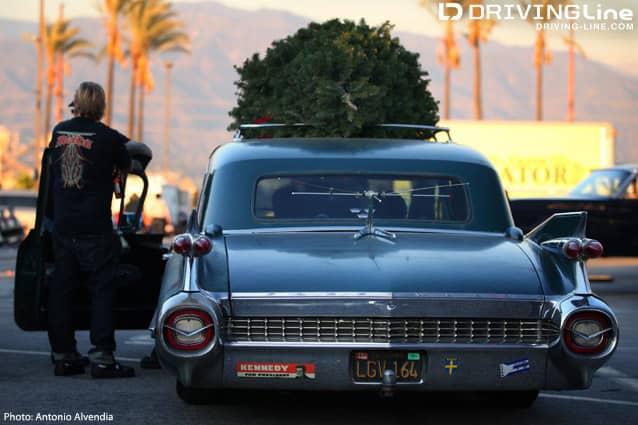 So what does all this have to do with a Christmas party?
Well for the quarter century since Moon's passing, Suganuma has been carrying on the Moon legacy. And staying true to American tradition, each year Mooneyes throws a holiday bash at Irwindale Speedway just off the 605 interstate, about 20 miles east of Los Angeles. Of course, in December southern California is still as sunny as ever, but denizens get into the Christmas spirit however they can.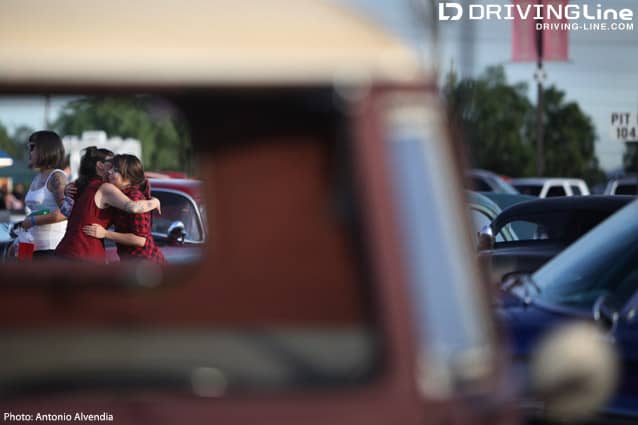 The annual Mooneyes Xmas Party is one of SoCal's biggest gatherings of American cars. However, the best part is that – unlike other shows – it's not for judging six-figure street rods made of fiberglass and billet. Much of today's scene has gotten so moneyed that it's lost sight of the grass roots from whence it came, but at Mooneyes it's still a celebration of pure rodding culture.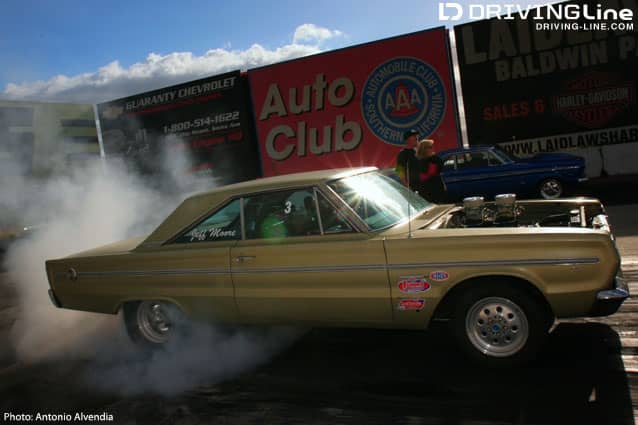 Cars routinely take to the strip and drag for elapsed times, just like in the old days. Garage queens these are not. Ironically, it took someone like Suganuma observing the culture from the outside to find something worth preserving.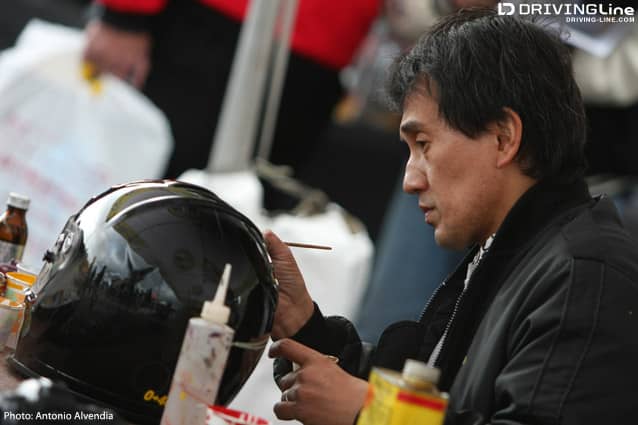 The event isn't just about cars, but the rodding culture at large. Pinstriping was once a way to set one's hot rod apart from the others and in the modern age it's become something of a lost art. Hiro "Wildman" Ishii is Mooneyes' resident painter, a master of pinstriping, gold leaving and other old school design.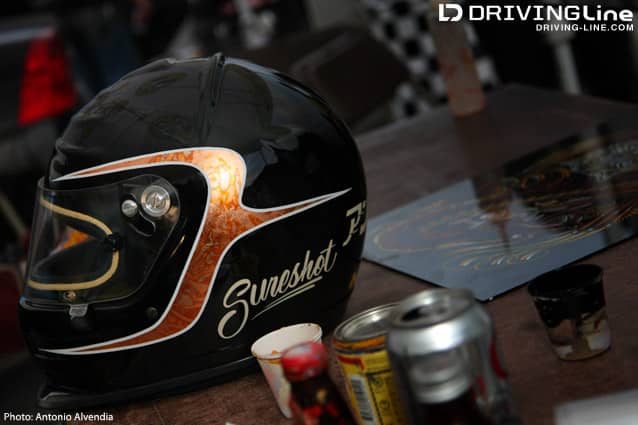 Like a true virtuoso, Wildman still does all his brushwork freehand. Nowadays you can mass produce anything on a sticker or even wrap an entire car in vinyl, but few things will match the beauty of a genuine hand-painted piece. Wildman does only about 200 jobs a year, including include full-sized vehicles that can take days.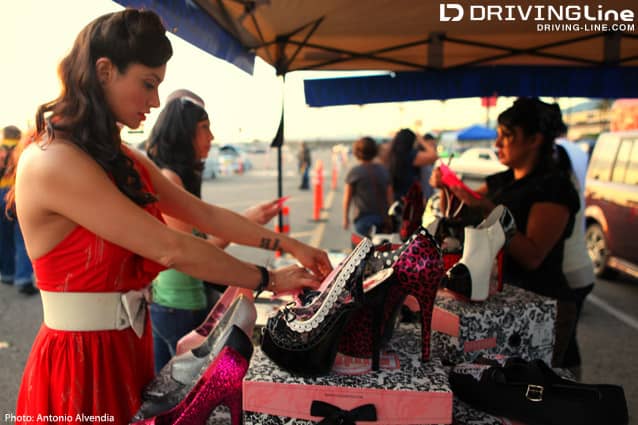 The Xmas party has something for everyone and is one of the few events with something for women that doesn't include posing sexily next to a car in a bikini. Don't get us wrong, there is a pinup girl contest, but the emphasis is on 1950s style rather than blatant objectification.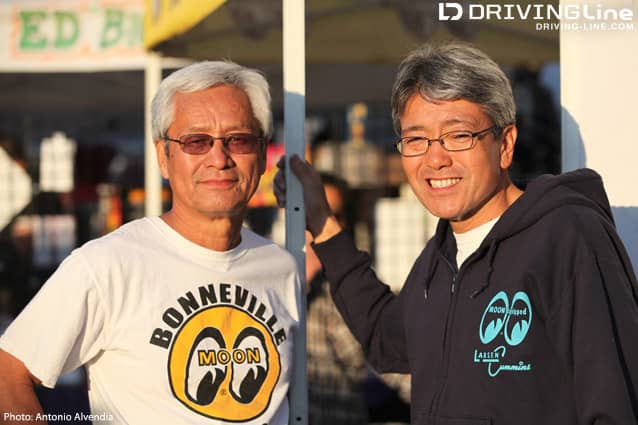 Thanks to the work of Shige Suganuma (right) and Chico Kodama, the boss at Mooneyes USA, the legend of Dean Moon lives on.
Mooneyes serves hot rodders across the world in places as far away as Italy, Germany and Australia, where car enthusiasts have embraced American car culture wholeheartedly. There's even now a Mooneyes branch in Sweden. As a somewhat sad coda to this story, it was announced earlier this year that Irwindale Speedway is closing, another casualty to the poor economy.
Over the years, southern California's institutions to hot rodding have been closing one by one as the winds of car culture shift, but thanks to Dean Moon and Shige Suganuma, at least one slice of American rodding will not only be preserved, but live on around the globe.
Read about Mooneye USA's latest open house featuring "Kustom" classics.