My First Time at King of the Hammers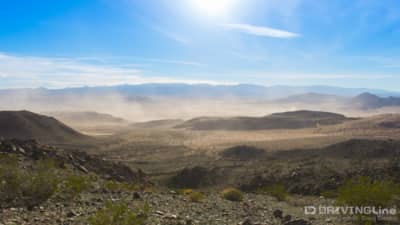 It's finally "MY" year! Anyone that is even remotely familiar with Ultra4 knows what King of the Hammers is. In fact, over 40,000 spectators came in person to watch this year's King of The Hammers in Johnson Valley, California - more than any event so far. I've been wanting to attend KOtH since finding out about Ultra4 a couple of years ago. I've been a casual wheeler my whole life - first in my dad's company-provided Chevy Blazer and more recently in my Yamaha Grizzly. Living in the magnificent Midwest, however, limits my wheeling opportunities to pay-to-get-in parks. Which is how I ended up at Badlands park in Attica, Indiana with my ATV buddies. After the park closed, we realized there was a race going on, which come to find out was part of the T.R.E.C. series. Little did I know how much affect that day would have on my life - I returned to Badlands for Ultra4's first race there a few months later. The sound of the engines, speed at which they drove, and the size of the rock walls they would scale amazed me. I simply could not get enough.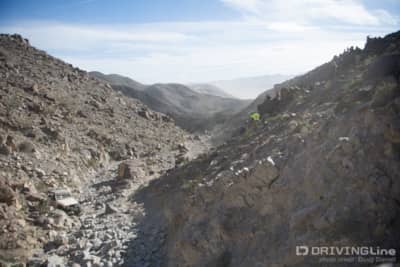 Since then, during each KOtH I hang onto livestream all day long, read all the stories I can find, and analyze event photos so as to try and imagine I was there and be ready when the chance came for me to attend. This was my year, I was headed to THE mecca known as Hammertown.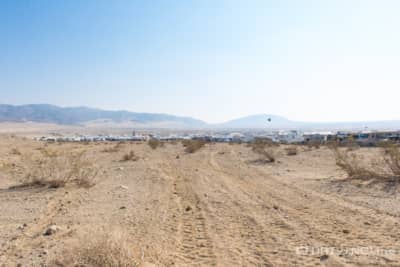 I left the beautiful Chicagoland -6° weather for a horrid 53°+ in California, nearly hyperventilating as I turned onto Boone Road and saw the road sign to turn left onto the lakebed. The pop-up town known as "Hammertown" isn't a town at all - there's no electricity, no hotels, no bathrooms - yet during KOtH everything you could need seems to spring up in this middle-of-nowhere wonderland. Once there, I found my rented RV that I'd call "home" for the week before going out to explore. Although there are a few tents that pop up, RVs are the way to go and the area has a number of rental agencies that cater to this crowd. Walking the "streets" of Hammertown, as they do have actual named temporary streets, I was overwhelmed. I felt like a kid with ADD, everywhere I looked was something cool going on or a revving sound I couldn't resist. I check out the vendors, amazed at the level of support they offered, not only to race teams but basically to anyone needing help out there. Free welding booths were set up, shock companies providing tuning help, radio companies setting up communications...even the vendors add to the "club" feel of Ultra4, making it feel much more like a close-knit group than the huge event it's become.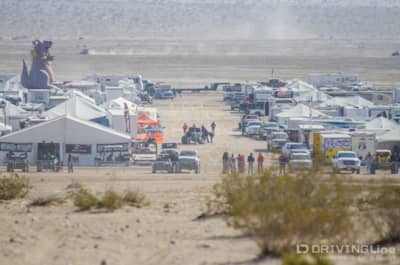 After the vendor area begins the team garages. There are so many garages - with well over 250 competitors - I wandered the streets listening to the roar of engines starting and stopping as highly-focused teams did final prep work to their cars. Wandering into any garage, you'll always find someone willing to talk - they love sharing stories about wheeling and their adventures of getting to the race.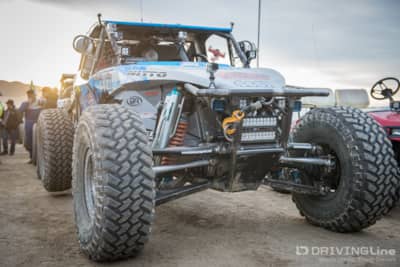 This year's Ultra4 King of The Hammers race had 156 registered competitors, not to mention all of those that raced in the King of The Motos, UTV, and EveryMan Challenge. Cars line up two hours before the main race starts, Friday morning at 8am, with their cars shined up and nerves running high. The racers start two at a time, side-by-side in thirty second intervals - this equals about 80 starts over about 40 minutes, which is very exciting to watch! The course is nearly 200 miles long and spectators have a number of choices of how to experience it. There are rock obstacles with spectator areas that must be driven to or, thanks to high power wireless transmissions, video can be watched on the huge Jumbotron right in the center of Hammertown. This year's fastest racers came through the finish after 8 hours of racing, while others took the full 14 hours and many more didn't finish the race at all (only 32 finished).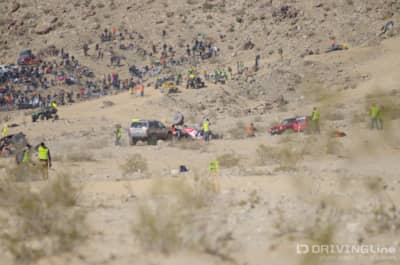 The 2014 King of The Hammers title went to Loren Healy. As he and fellow racers came in, the day turned to night and racing turned to partying - celebrating the accomplishments and sacrifices of those who came to compete. The fire pit in the center of town has crowds of people around it late into the night, but the following morning is a very different scene with camps quickly packing up and Hammertown disassembling until next year.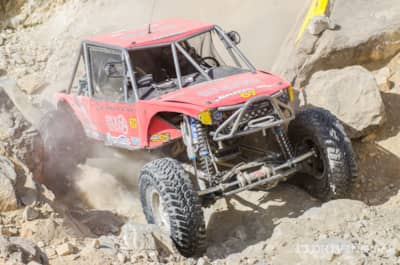 Although experiencing King of The Hammers for a first time is a bit overwhelming, I walked away with two key highlights. One being "contingency" and the other race day morning. Both of these times provided great access to all of the drivers and the cars at once. Contingency is when every single vehicle goes up on stage and shares a little about their team and thanks their sponsors. It may not sound like the most exciting thing to watch, and it takes hours, but having all the vehicles lined up single file around Hammertown allows one to easily talk to teams and drivers while they wait their turn. When it comes down to it, this race is awesome to watch but it's also awesome to hear the personal stories of tackling the toughest off-road race in America.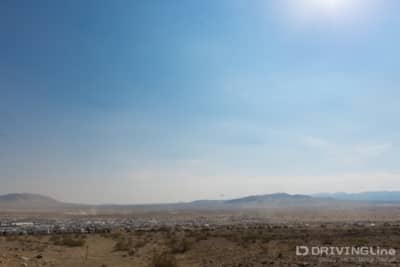 So make your plan to come stay in Hammertown next year...I'll see you there!